How to Download Vimeo Video in Easy Steps
Category: Videos Maker
5 mins read
Want to learn how to download Vimeo videos? You've come to the right place! This blog post will teach you how to download Vimeo videos in easy steps using TopClipper. Vimeo is a popular video-sharing website that hosts user-generated content.
While it is excellent for watching videos, you may want to download them so you can watch them offline or share them with others. This process is straightforward and can be completed in just a few minutes!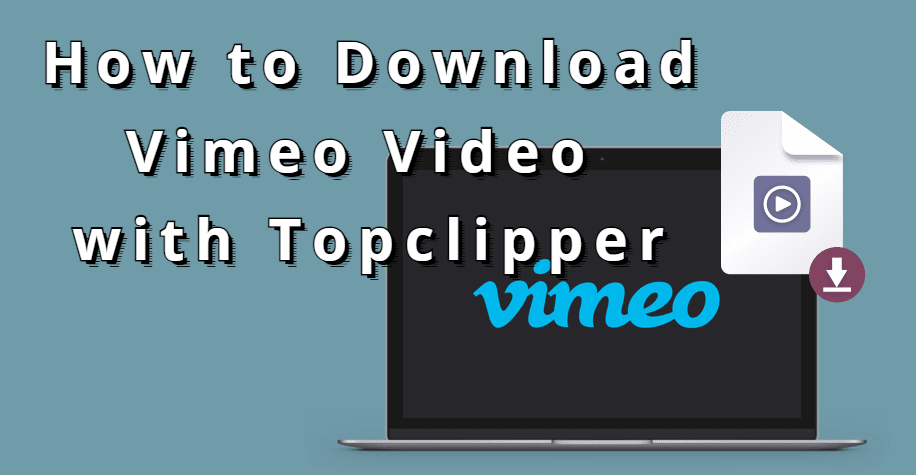 TopClipper-3 Steps to Download Vimeo Video Online
It is possible to download HD Vimeo video watermark-free videos with iMyFone TopClipper. The process is relatively straightforward and involves only a few steps. Below are the three easy steps to download Vimeo videos online with TopClipper.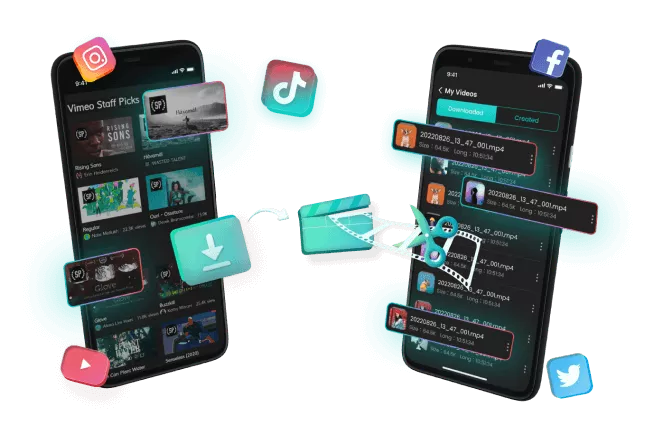 TopClipper Key Features:
Download Social Videos from Any Website without Watermark
Automatically Crop Brand-New Videos with Ease
Extract & Save Audio Freely
Step 1.

Copying the Video URL

The first step in downloading a Vimeo video with TopClipper is to copy the URL of the Video you intend to download. To do this, open up the web browser of your choice and navigate to the Vimeo page that contains the desired Video.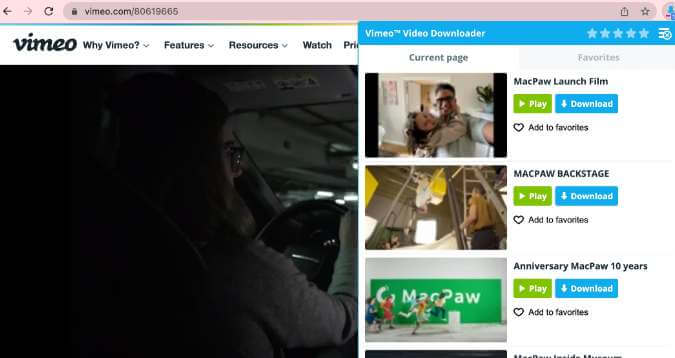 Once you have located the Video you'd like to download, copy its URL from the address bar at the top of your browser window.
Step 2.

Navigating to TopClipper

The second step is to open up a new tab and navigate to the TopClipper. This website offers free services for helping users quickly and easily download their favorite vimeo videos from various streaming websites, including Vimeo.

Once you have arrived on the topclipper's homepage, click on "Download Video", which can be found on the top right corner of their video page or scroll down until you see it listed among their available services.
Step 3.

Paste Video URL into Download Box

After clicking on "Download Video", you will be presented with an input box in which you can paste the copied URL obtained in Step 1. Paste your URL into this box, double-check it for accuracy, and then hit "Download" below it to start downloading your desired Video. Downloading HD-quality videos without any watermarks using iMyFone TopClipper is relatively simple.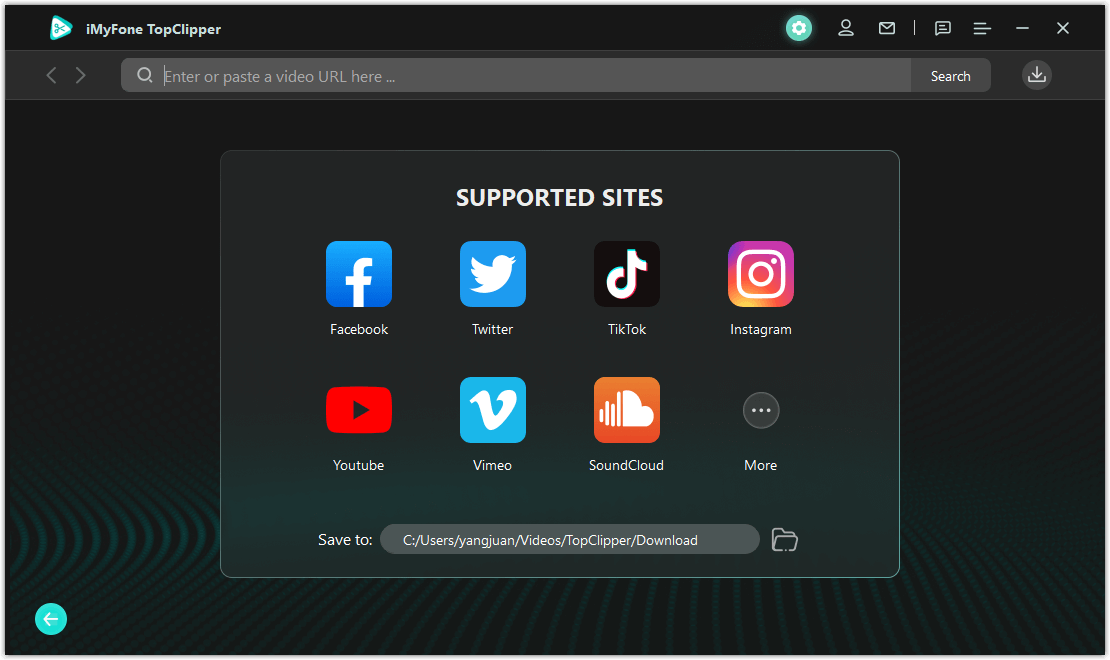 It requires only a few easy steps:
Copying the Video's URL from its webpage.

Navigating over to the topclipper's website.

Pasting said URL into their provided input box before clicking "Download".
Following these basic instructions should result in a successful transfer of your chosen video file directly onto your computer in just seconds!
How to download vimeo Video on a phone
Downloading videos from Vimeo on your phone is quite simple. All you need is the right app, and you can easily find what you're looking for. One of the best and easiest apps to download Vimeo videos with no watermark is the TopClipper app. Here are a few steps you can take to download watermark-free videos from Vimeo using the TopClipper app:
1. Download and install the free TopClipper app on your Android device.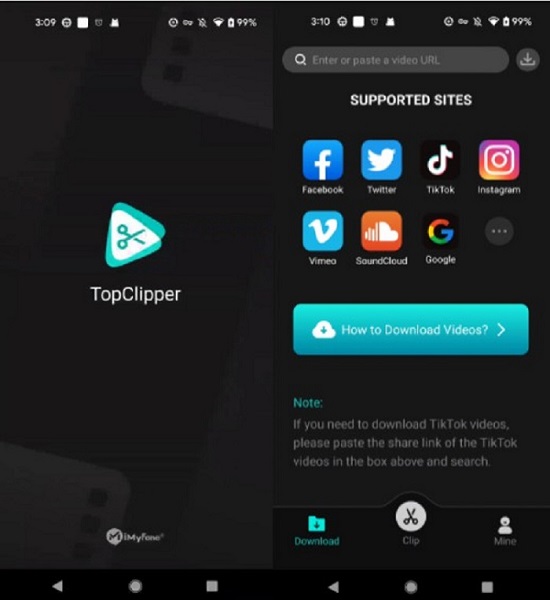 2. Open the iMyFone TopClipper app and search for "Vimeo" in its search bar. The results page will list all Vimeo videos available for download with no watermark.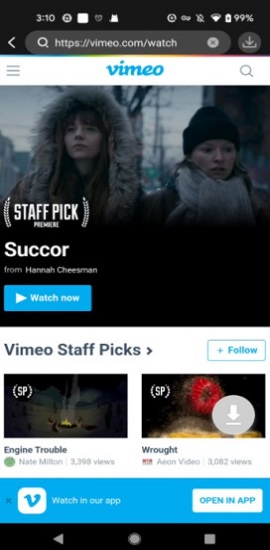 3. Choose a video you want to download by tapping on it, and it will take you to the Vimeo page, where you can watch it on full screen.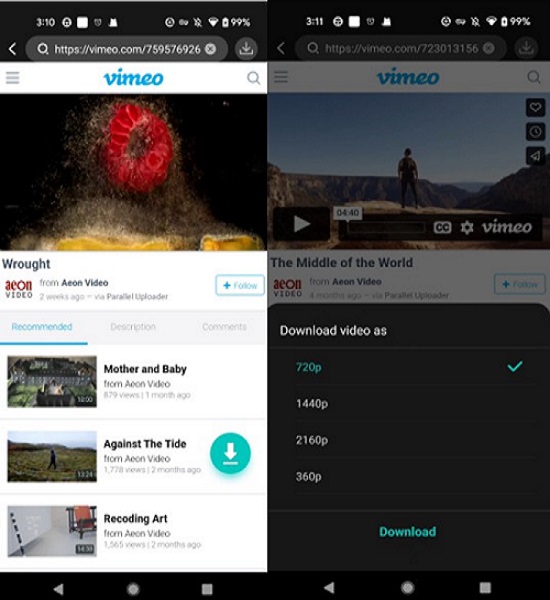 4. Tap on the three-dot icon at the bottom right corner of the Video, select "Share", then tap "Copy Link". This will copy the vimeo video link of that Video to your smartphone clipboard memory so that you can paste it into TopClipper later.
5. Open up the iMyFone TopClipper app again, and tap on "Paste URL" at the bottom of its home screen or search bar. Paste the save link of that Video into there, which will open up a new page displaying different formats (such as MP4) with resolution options (SD or HD) available for downloading that particular video file with no watermark!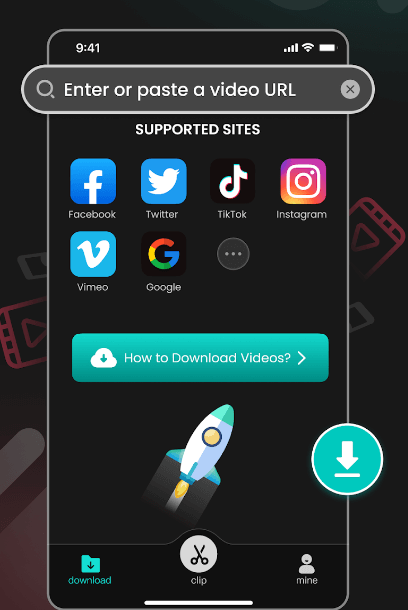 TopClipper is a revolutionary video downloading tool that lets you quickly and safely download watermark-free videos from Vimeo. It has a suite of features that make it the perfect solution for anyone looking for an easy way to save videos without any hassle or risk of copyright infringement.
10% OFF Coupon Code: TC10OFF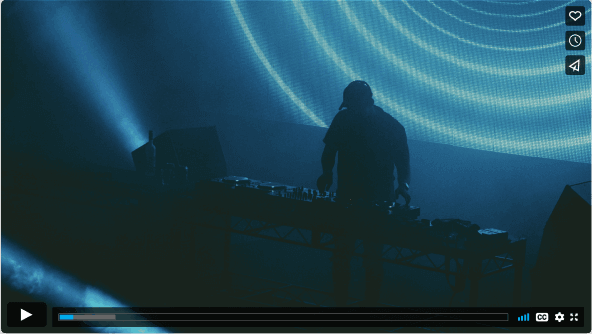 1 Quick Search
TopClipper makes it fast and easy to search for high-quality Vimeo watermark-free videos. All you have to do is type in a keyword or phrase into the search bar, and several results will pop up within seconds. You can refine your results by selecting particular topics, languages, locations, and categories.
2 Customize the Video
Once you've found the perfect Video for your project, TopClipper allows you to easily customize it by trimming or cropping certain parts of the video and adding effects or text overlays. You also have access to a library of stock footage that can be used to supplement your Video.
3 Save Video without Watermark
After customizing your preferred settings, click "Save vimeo video", and iMyFone TopClipper will take care of the rest. The entire process is incredibly fast and efficient — no waiting for long periods or dealing with complicated technical processes! You'll be able to start watching or listening in no time at all!
4 Automatically Crop Brand-New Videos
TopClipper goes one step further in helping creators make their mark on the world by automatically effortlessly cropping new videos – no more manual labour needed! With its advanced algorithms and AI technology, TopClipper helps ensure that every new Video looks professionally produced without losing any video quality during conversion.
5 Extract&Save Audio Freely
Last but not least is its ability to extract audio from existing videos and save them freely. This feature is especially useful for people who need sound bites from different sources or want to create music mashups from multiple songs without editing each song separately. It's super convenient and saves lots of time!
TopClipper is definitely the best tool for downloading Vimeo watermark-free videos out there today. Whether you're an experienced content creator looking for an edge over competitors or someone starting with only basic editing skills – TopClipper has something for everyone!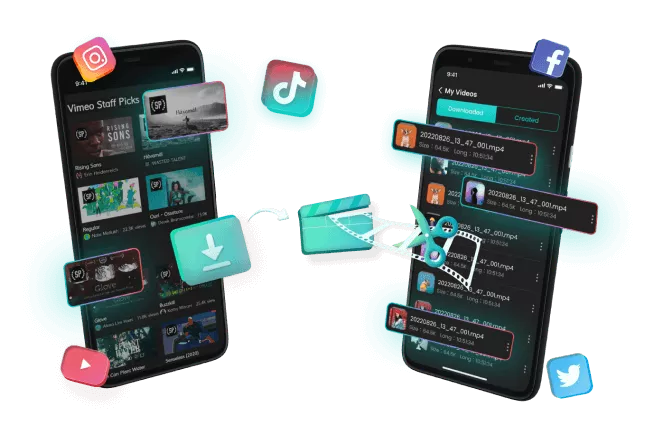 Key Features:
User-friendly Interface
You can download watermark free videos.
Free to use
Automatically edit Tik Tok or Youtube videos
FAQs
1 Is it possible to download videos from Vimeo directly?
Yes, it is possible to download videos from Vimeo directly. You can choose the "Direct Download" option in TopClipper, providing you with a high-quality MP4 format file of your desired Video. You can instantly download your favourite Vimeo video downloader or videos without any watermark.
2 Is there a limit to how many videos I can download with TopClipper?
No, there is no limit to how many videos you can download with the TopClipper full version! That's the beauty of the software - it gives you the freedom to get as many videos as you want without any restrictions. Plus, its user-friendly interface makes it simple for anyone to use.
3 Is it safe to download Vimeo videos with TopClipper?
Absolutely! iMyFone TopClipper is a safe alternative for downloading Vimeo videos. It's 100% secured and uses the latest encryption technology to ensure that all your downloads are completely secure. Plus, it never stores any of your personal information or data on its servers, ensuring that you stay anonymous while downloading.
4 Can I download Vimeo videos with TopClipper?
Yes, absolutely! You can easily download any Vimeo video with TopClipper in a few easy steps:
step 1. Open the TopClipper app and log in using your credentials.
step 2. Search for the Vimeo video you wish to download by entering a keyword or URL.
step 3. Click the "Download" button to download the Vimeo video.
step 4. Once the download is complete, you can access and watch it anytime, anywhere!
With TopClipper's easy-to-use interface and secure servers, you can be sure that your downloads are anonymous, safe, and completely secure. You can also take advantage of additional features like safe and secure downloads.
Conclusion
Downloading Vimeo videos is a great way to save and share your favourite content with friends and family. With TopClipper, you can easily download any of your favourite Vimeo videos in just a few simple steps.
Best of all, it's free and secure, so you never have to worry about compromising the safety of your data. So what are you waiting for? Download Vimeo videos with iMyFone TopClipper today and save time while enjoying the convenience of downloading your favourite Vimeo videos! Thanks for taking the time to read this article, and enjoy your downloads! Good luck!