[2023] Best video watermark remover app for Android- TopClipper
Category: Videos Maker
3 mins read
Do you have some videos that you want to remove the watermark from? Are you struggling to find a good watermark remover app for Android? Watermarks are often created to protect a creative work from unauthorized use. However, they can also cause issues with printing and sharing photos, as they are unsightly and impossible to remove without the right tools. Look no further! In this article, we will introduce you to iMyFone TopClipper – a powerful and easy-to-use watermark removal apk. We will also show you how to use it to remove watermarks from your videos. Read on for more information!
For businesses, in particular, having an app that can help remove watermarks from videos can be extremely beneficial. This is because watermarks can often contain branding or other important information that businesses do not want to be seen by competitors. By removing watermarks, businesses can help protect their confidential information and maintain a competitive edge.
Overall, apps that help remove text or watermarks from videos can be extremely useful in a variety of different situations. Whether you want to protect your video content from theft or simply make your videos look more professional, these apps can be valuable tools.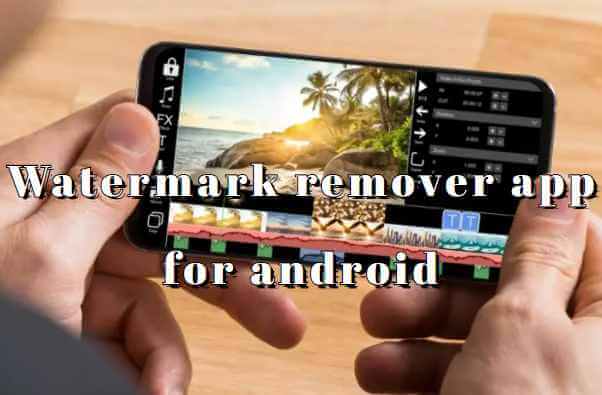 Part 1. How to Remove Watermark on Android
Step 1. Launch iMyFone TopClipper App
Open the website and search for iMyFone TopClipper. Install the app on your Android device or computer. Then Open the iMyFone TopClipper app on your device.
10% OFF Coupon Code: TC10OFF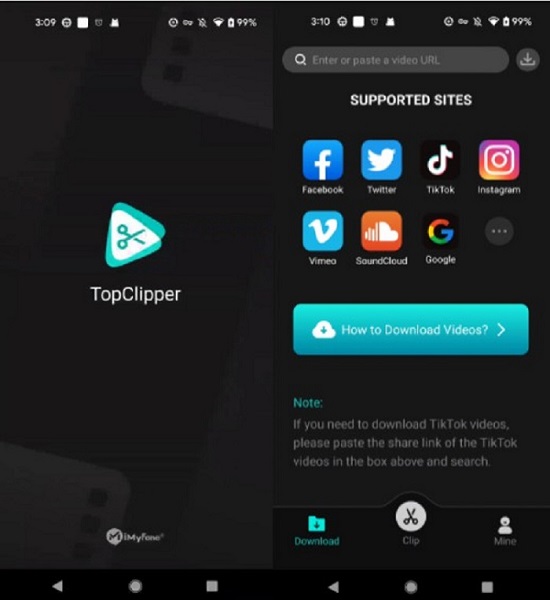 Step 2. Paste Video URL
Copy the video link into the field and click "Search", or directly click the icon of any video platform to enter the corresponding site. View and find your favorite video through the browser embedded in the iMyFone TopClipper.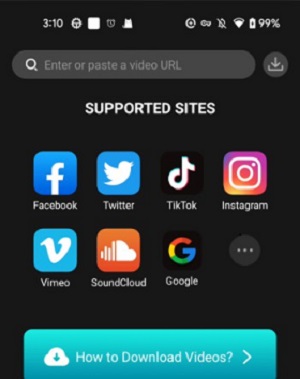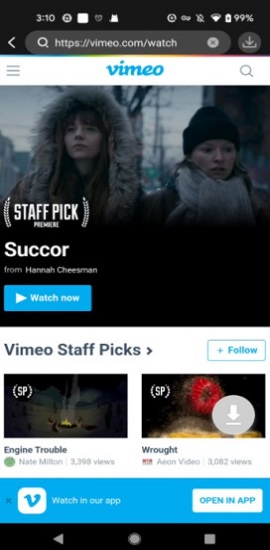 The video will be saved automatically after downloading.The main interface can modify the default save location.
Click the download icon on the upper right to view the download list.
Step 3. Analyze the Video
The app will analyze the video and show you a preview, which you can use to decide how much of it you want to keep or remove depending on what your project requires.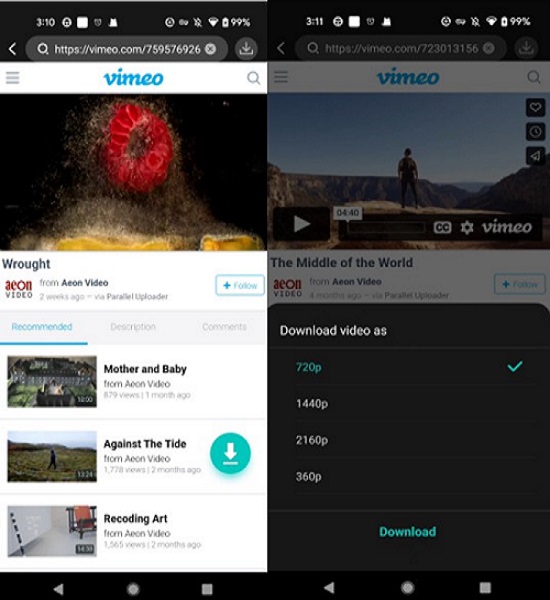 Step 4. Start Download & Complete
Once you've decided which part of the video needs trimming, hit download and wait for it to be completed. Once it's ready, save it on your device or share it directly with other people via email or social media platforms like Facebook, WhatsApp, etc.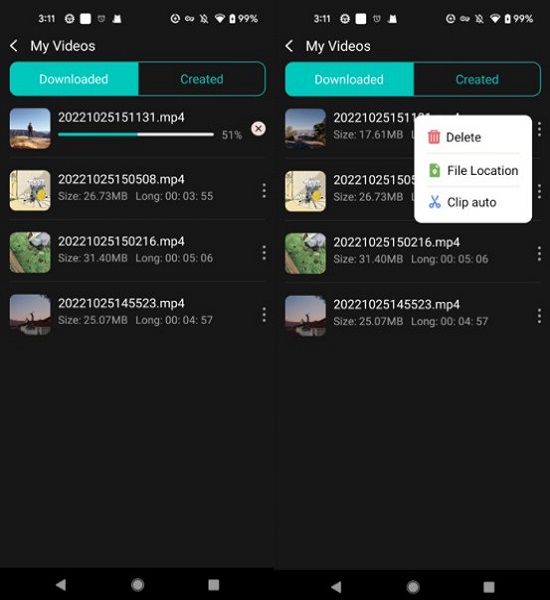 Part 2. How to Create Videos without Watermarks Automatically on Android
Step 1. Select the "Create Video Automatically" Mode
As soon as you open up the app, select "Create Video Automatically" mode from the menu at the top of your screen. Uploading a video file is also possible here if needed (for example if you have one saved locally).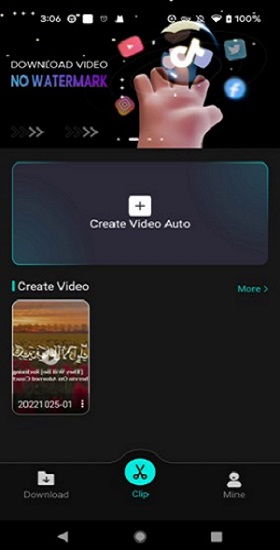 Step 2. Start Creating
After selecting a way to upload your files (paste URL or local file), click start creating - this will begin processing your clips for editing purposes in real-time as soon as possible. 
Step 3. Wait to Process Video
Depending on how large your files are and your internet connection speed, it can take some time for all of them to be processed properly; just wait until all is done before continuing with further steps in this guide!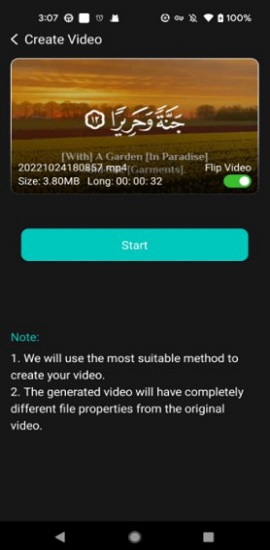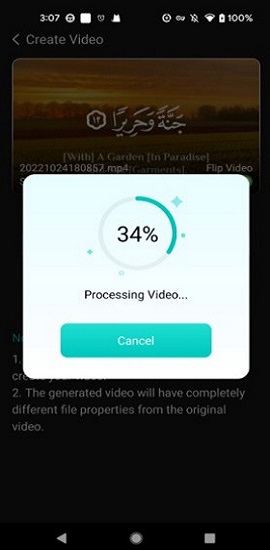 Step 4. Preview Video
Once everything is done processing, you will get access to a preview of what has been edited so far - feel free to check out everything before continuing with further steps!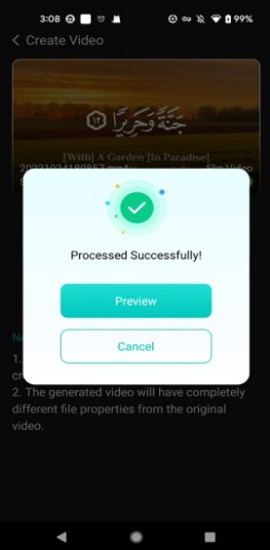 Step 5. Start Creating
Finally, when happy with all changes made in terms of text removal/replacement (or any other edits needed), hit start creating again - this will begin writing out 50% longer than usual versions of each clip automatically based on the semantic richness and additional facts/details provided during editing stages previously mentioned in step two above!  
Part 3. Top 5 Watermark Remover Apps for Android
Here are 5 Best Watermark remover apps here.
1. Movavi
2. HitPaw
3. PicLab
4. Photoshop
5. Watermark Remover
---
1

Movavi

Movavi is one of the best watermark remover apps available for Android users. It has a wide range of features including the ability to easily remove logos and watermarks from photos and videos with just a few simple clicks.
The app also includes a powerful editor, enabling users to make adjustments such as cropping, resizing, converting to various formats, enhancing colors, adding effects and more. In addition, the app offers plenty of tools for adding text or graphics to images or videos and remove watermark.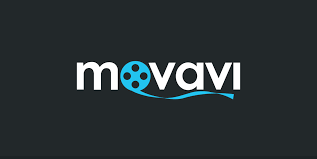 Easy-to-use interface
Offers a range of removal tools, including clone and erase tools
A variety of file formats are supported such as PNG, JPEG, GIF, etc.
Affordable pricing plans
Limited features compared to other paid applications 
2

HitPaw

HitPaw is another popular choice when it comes to watermark removal apps for Android and ios devices users. This app specializes in audio and video editing as well as conversion, offering real-time previewing of your work before committing to a download or export.
This app offers a fast and easy way to get rid of those pesky watermarks without having to go through any complicated steps. It can quickly detect the watermark on your new image or video and then remove it instantly with just one click.
It has an intuitive design with simple tools for customizing exactly what you need without any complicated steps involved in the process.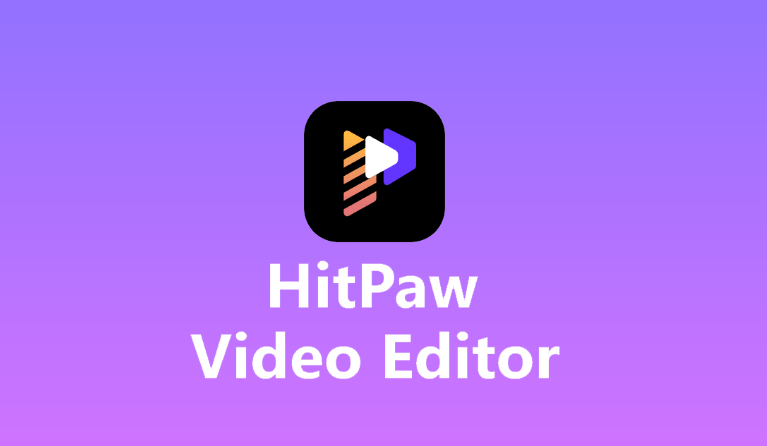 Easy-to-use interface
Its quick processing time
Wide range of output formats
Limited accessibility on some devices 
Lack of support for certain file types such as AVI files. 
3

PicLab

PicLab is another great unwanted watermark remover app for Android devices. This comprehensive app enables users to easily erase objects such as watermarks or signatures from their photos without affecting the original image quality.
It also provides an array of editing tools allowing users to customize their images with amazing effects and frames. PicLab has a wide selection of artworks that can be added to photos as well as text and drawing tools for further personalization and creativity.
Additionally, this app offers various sharing options so users can show off their newly-edited pictures on social media platforms like Facebook, Instagram and Twitter in just a few clicks.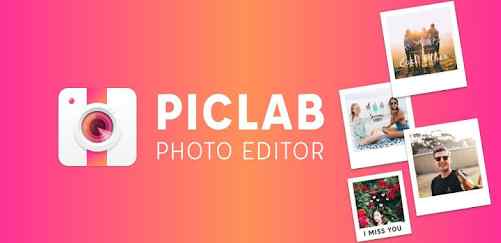 Wide range of features
Advanced masking capabilities
Quick preview feature
Steep learning curve 
Expensive subscription plans
4

Photoshop

Photoshop has been around since 1990 but its advanced tools have made it one of the top go-to apps when it comes to digital artistry including watermark removal tasks on Android devices too! This powerhouse app offers layers manipulation capabilities that provide advanced editing options such as changing colours, background eraser, blur effects and much more allowing you total control over how final images turn out which makes it great for professional use too!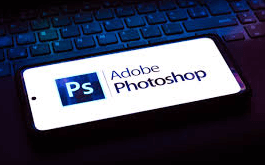 Provides extensive customization options
Allows users to save their work in different formats
Includes built-in tutorials that help guide beginners through each step
Expensive subscription cost 
Not suitable for novice-level users
5

Watermark Remover

The last entry in our list of top five watermark remover apps is Watermark Remover which gives users the ability to quickly remove unwanted object logos or other elements from images using just their fingertips!
With this app, users can upload photos stored either on their device or online (Google Drive/Dropbox) and then get started to remove unwanted objects they find present in their photos via an adjustable brush size allowing them even more control over specific portions they want to be removed without needing any prior experience in graphic design!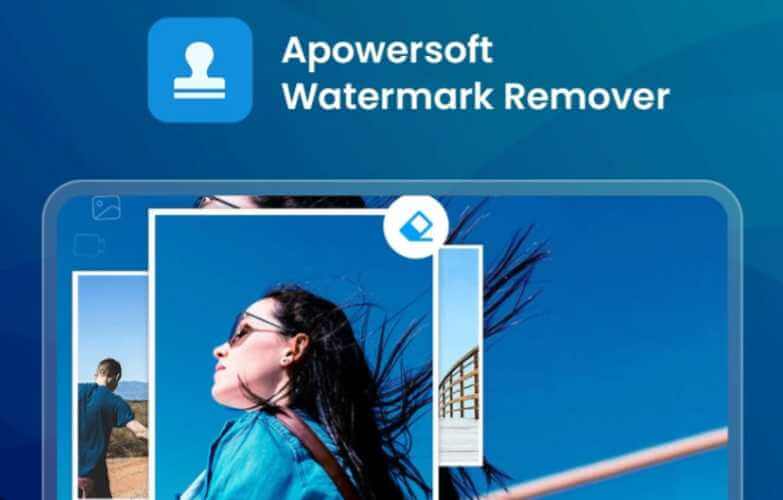 User-Friendly Interface
Supports Batch Processing
Customizable Options For Editing Media Content Easily
Free Version Has Limited Features 
Occasional Crashes Reported By Users When Working With Multiple Files At Once
Part 4. TopClipper-Best Video Watermark Remover App for ndroid
TopClipper is the best watermark remover app for Android, as it offers users an easy-to-use and straightforward interface to remove videos with watermarks. This app has the ability to crop brand-new videos and extract and save audio freely.
User-Friendly Interface
The user-friendly interface of TopClipper makes it easy to use. It allows users to quickly select the watermark they would like to remove, with just a few clicks. Additionally, it provides a real-time preview of the video before and after editing.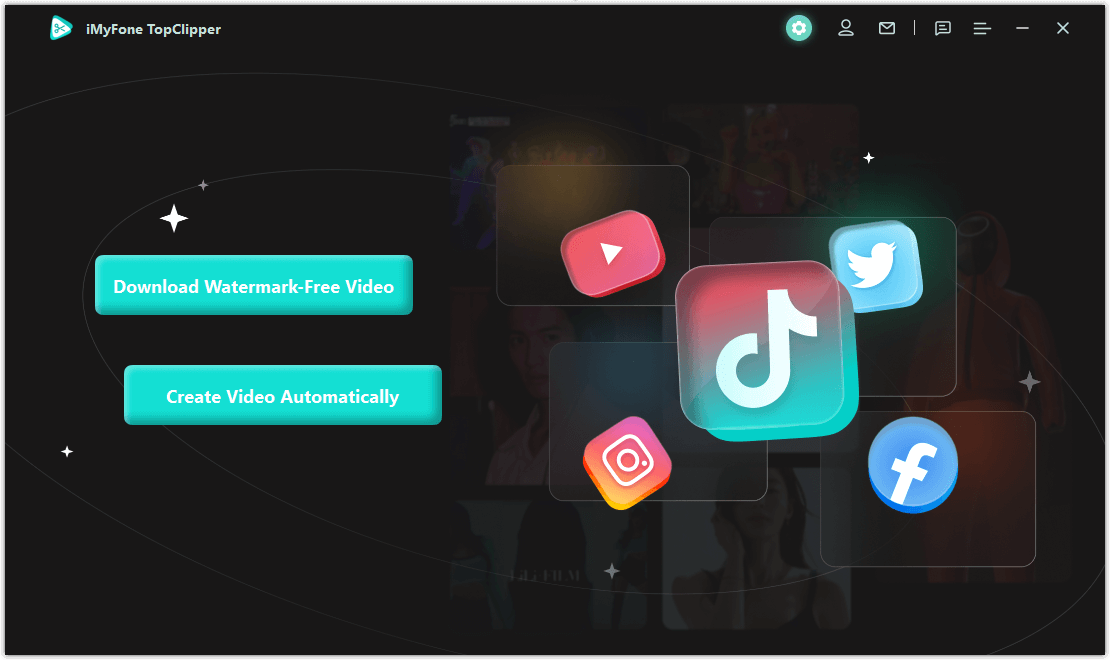 Download watermark-free videos from any site with Social Videos
TopClipper offers users the ability to download free watermark remover videos from any popular video streaming sites such as YouTube, Vimeo and more. The Social Videos feature also allows users to edit their videos directly on the app with just a few clicks.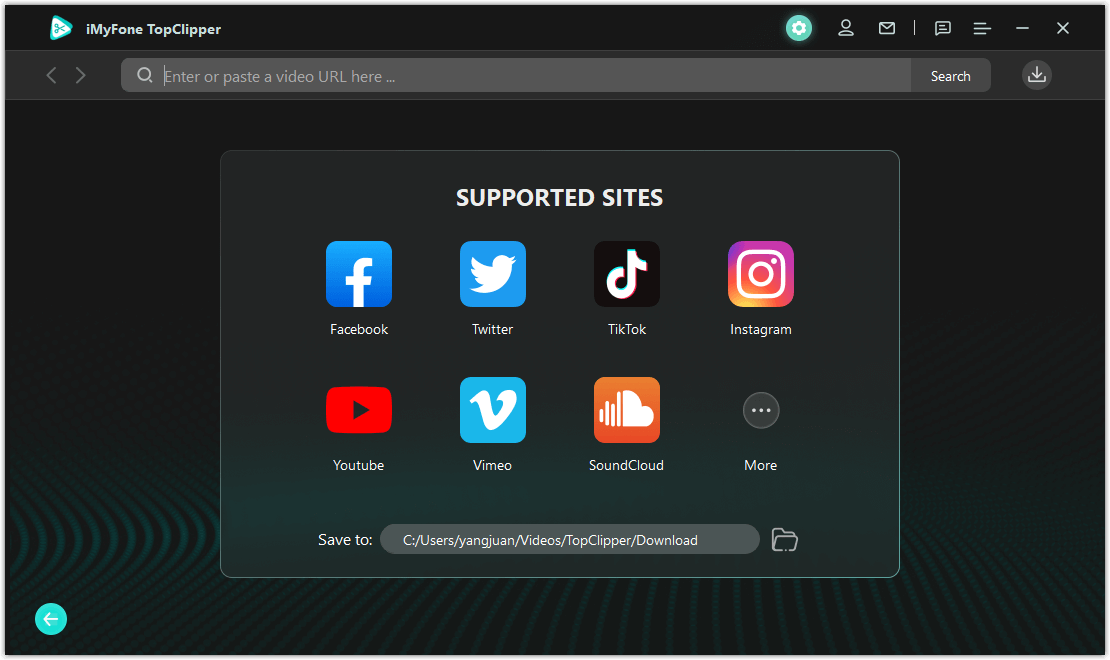 Download Favorite Video in one Click
TopClipper's one-click download feature makes it easy to download your favourite videos from any website. This feature is great for those who don't have time to search through multiple websites, or for those who do not have a lot of storage space on their device.
Automatically Crop Brand-New Videos
TopClipper has the ability to automatically crop brand-new videos. This feature is especially helpful if you want to quickly remove multiple watermarks in videos with one click. Additionally, it allows users to save their videos in different formats including MP4, AVI, WMV and more.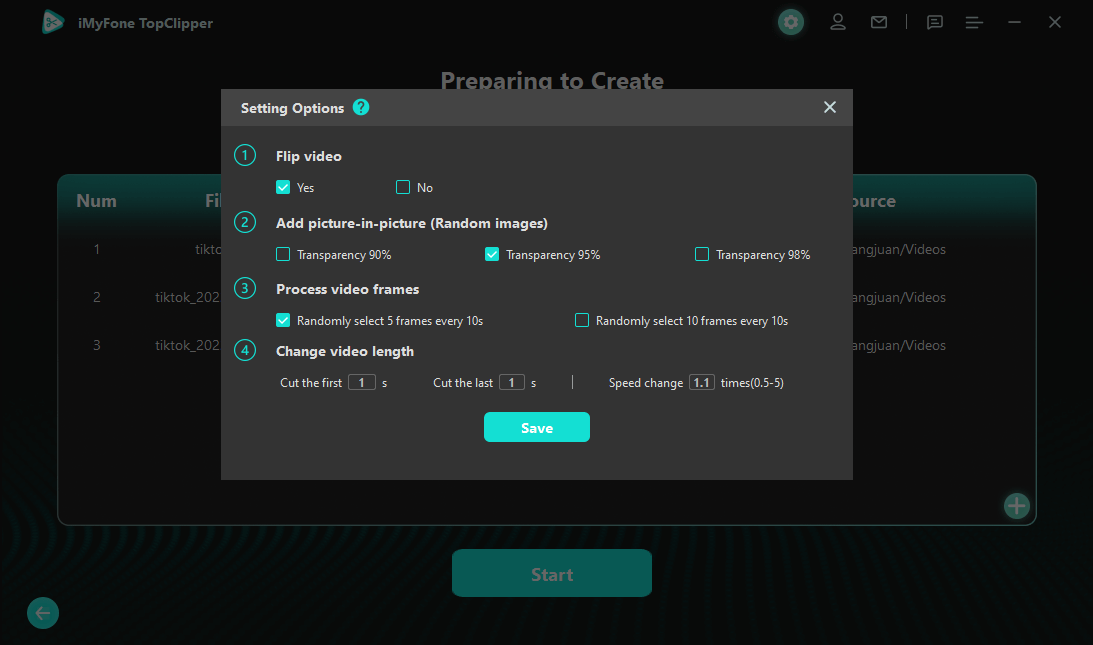 Extract& Save Audio Freely
TopClipper also allows users to extract and save audio freely from video files. This feature is incredibly helpful for people who want to create music without having any noise or watermarks in their source files. Additionally, users can easily adjust the audio volume and sound effects with just a few clicks.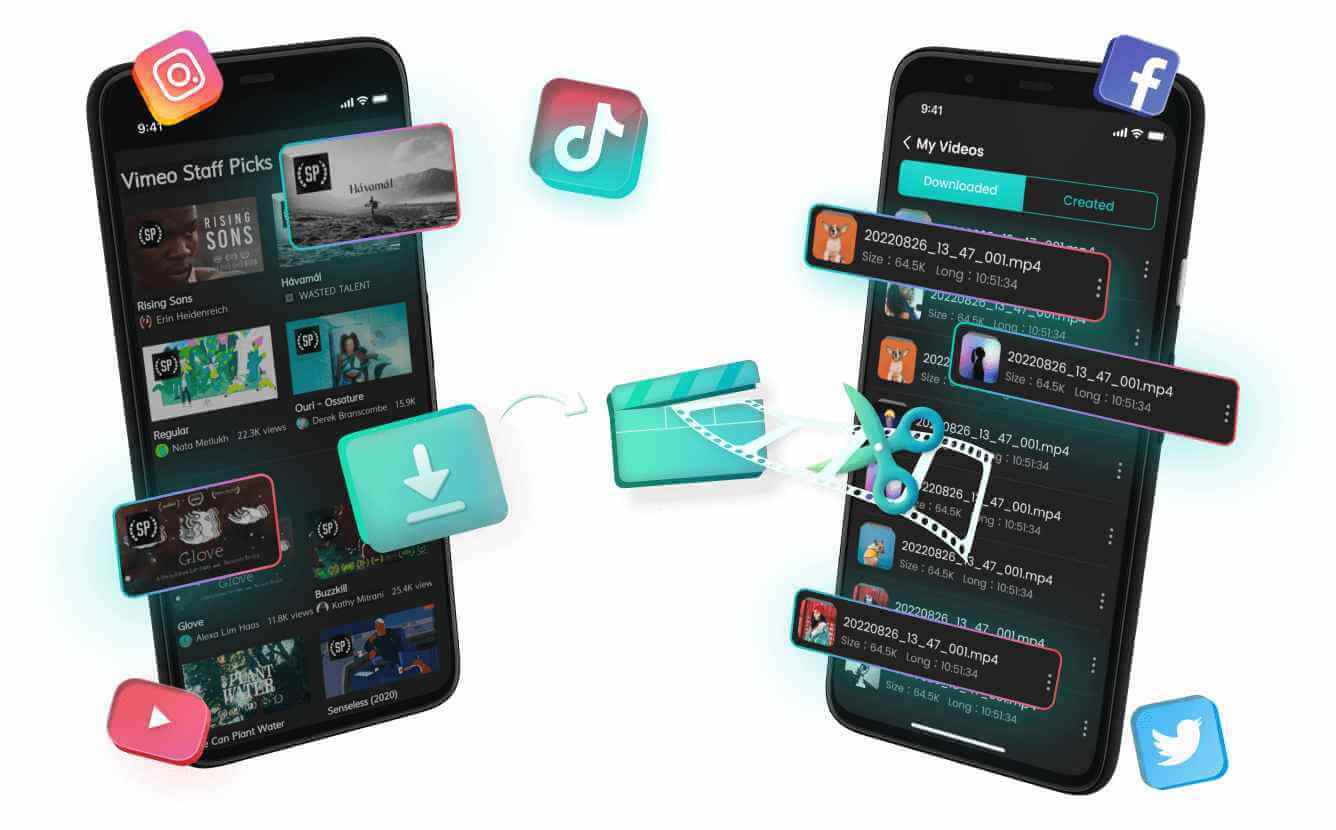 Powerful Editing Features
TopClipper offers powerful editing features including trimming, cropping, rotating, and more. The app also supports batch processing, meaning you can process multiple videos at once to save time.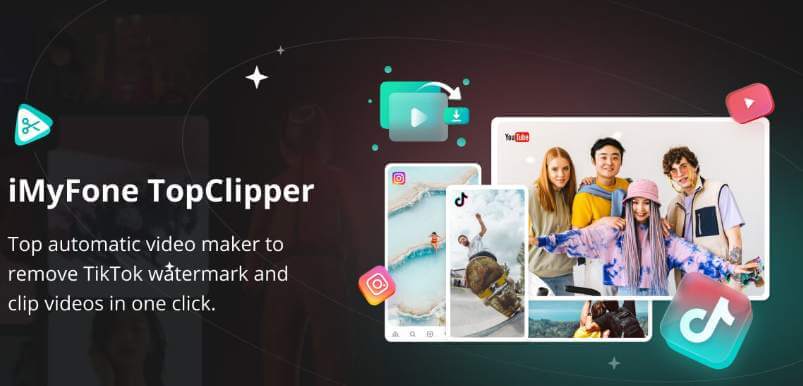 10% OFF Coupon Code: TC10OFF
Part 5. FAQs about Removing Watermark on Android
1

What is a watermark remover Apk?

A watermark remover apk is a specially created mobile application designed to help remove watermarks from photos, videos, and audio. It is a practical tool for professionals working in graphical design or video/audio production, allowing them to quickly and easily remove any watermark from their media files with just a few clicks.

Additionally, some tools provide features such as adjusting the opacity of the existing watermark for creative purposes, making it easier for users to blend or integrate an unwanted watermarks logo or item into the file. Watermark remover apks are versatile and can be used with many popular photo/video editing software applications, bringing the power of the professional studio to your fingertips.
---
2

What Are Watermarks?

A watermark is an identifying image or pattern in paper that appears as a faint image on the surface of the paper. Watermarks are created during the manufacturing process by pressing a very thin sheet of paper against an engraved metal plate while the paper is still wet.
They are semi-transparent images or text that often appear in the background of certain types of documents such as photos, designs, and artwork. The purpose of watermarks is to clearly identify the creator and indicate that the document is subject to copyright.
The watermark can be seen and felt as a slightly raised pattern on the surface of the paper. It can also be detected by shining a light across the paper from an angle and seeing how light reflects off the watermark. Many different designs can be made into watermarks, such as letters, numbers, logos, or pictures.
---
3

Are They Legal to Remove?

Not usually. Most watermarks are there to identify the copyright holder of a particular photo or document. Removing a watermark without permission from the copyright holder would be illegal. However, there are some cases where it may be legal to remove a watermark. For example, if you are using the photo or document for personal use and the copyright holder has not explicitly stated that removing the watermark is prohibited, then it may be legal to do so.
Conclusion
Removing watermarks from videos can be a difficult task but iMyFone TopClipper makes it easy with its intuitive user interface and powerful editing features and it is the best free watermark remover. With just a few clicks, users can quickly select the watermark they want to remove and the program will do the rest.
Additionally, TopClipper supports batch processing so multiple videos can be processed quickly and easily exported in different formats for sharing on social media or other websites. With TopClipper, users can quickly turn their watermarked video into a professional-looking masterpiece. So, what are you waiting for? Take advantage of this single-click watermark-removing app and start creating amazing videos!