Nowadays, it is common to keep all our devices connected and share information effortlessly. Then, it is not weird to enable a screen sharing function among our devices. In this case, we will focus on the screen share of Android phones with other devices.
Keep reading if you want to learn more about the screen share of Android devices and how to screen share on Android phones. Learn all the solutions to common doubts and issues that might arise while using this function. Let's get started!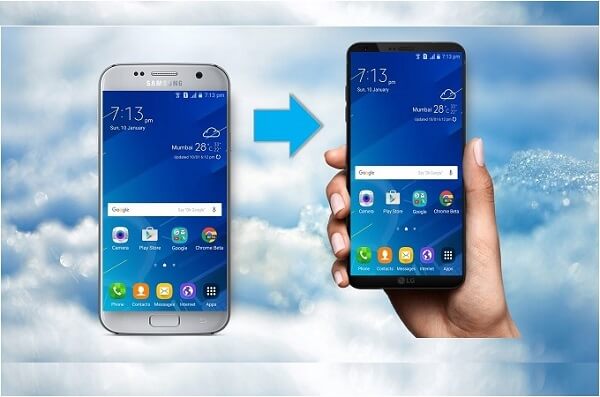 Can I Mirror my Android to Another Android?
Yes, it is a function that is possible and it can be of multiples uses. For example, using the screen share Android can be a swift way to show a tutorial or guide right on another person's phone. It can be useful as well to show content media like photos, movies, videos,  and applications. It also practical to play mobile game on PC.
To achieve this connection, there are various mobile applications designed specifically for Android. And different features offered in this manner, as well as methods. Hence we invite you to keep reading to learn more.
Android to Android Screen Share
1

Free Way - Bluetooth Screen Mirroring Android
It is possible to establish the connection between two Android devices through Bluetooth. For this, it is required to use an application dedicated to this, like ScreenShare.
Here is a brief tutorial on how to use this function.
Download and install the ScreenShare application on both devices.
Then, enter the "Settings" of the ScreenShare application. There, you can set your wireless network to Bluetooth on both Android devices you want to use.
After setting the Bluetooth options on the application, make sure to turn on the Bluetooth function on both Android devices. Proceed to pair both phones.
After that, the devices will show up on the ScreenShare application list. Select the other Android device from the list and enable the connection.
Then, establish the screen share Android on the options of the application. It can require about 20 seconds to establish screen sharing.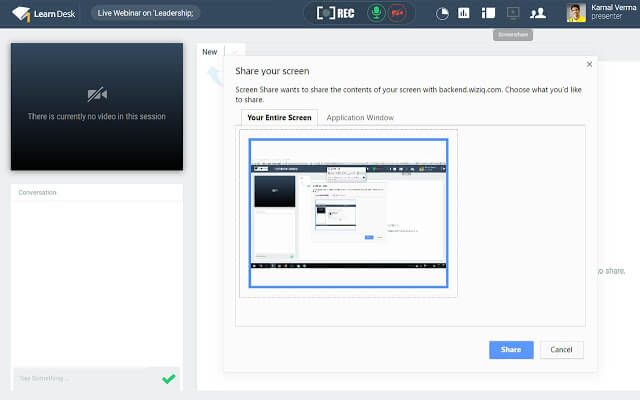 Pros
It is a wireless connection which is a practical feature.
It is a safe connection, with passwords.
It is a quick alternative.
Cons
It requires third-party applications
It can experience crashes while using it.
2

Via ApowerMirror
This application is an alternative that only works on local networks. It is a reliable alternative that helps you screen share Android.

Follow these instructions to use ApowerMirror:
Download the ApowerMirror application on both Android devices
Make sure both devices have the Bluetooth function enabled. Then pair both devices.
Open the ApowerMirror app and search for the device you want to connect to. Then enable the android to android screen share.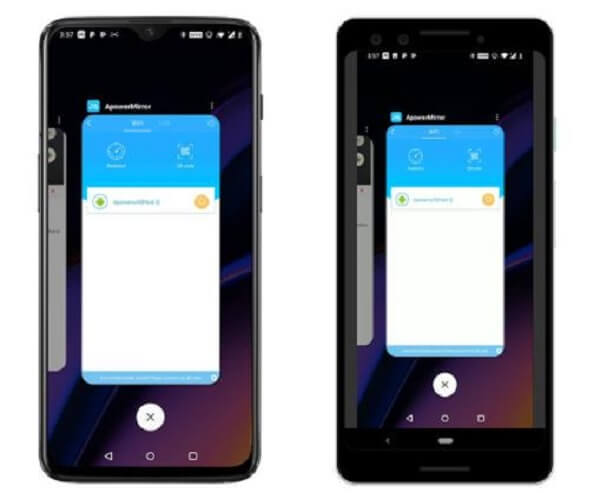 Pros
A free application
It can be used on Android, PC, and iOS devices
You can enable screen recording as well using this application
Cons
The operation is a little bit complicated
It can experience crashes while using it
Screen Share Android to PC
1

iMyFone MirrorTo (The Easiest)
IMyFone MirrorTo supports you to use your computer through screen mirroring. You can play Among Us freely with its assistance. Besides, you can enjoy other exciting games like Pokemon Go and Minion Rush which you like. Meanwhile, you can work on computer, chat with your friends and use some apps that the computer can't download. Now, let's have a look at how to use it!
You can use it following steps to use MirrorTo:
Install iMyFone MirrorTo on your computer.
Connect your Android device and your computer with the same Wifi.
Click on the "Turn On" button and the iMyFone MirrorTo display will appear on your personal computer.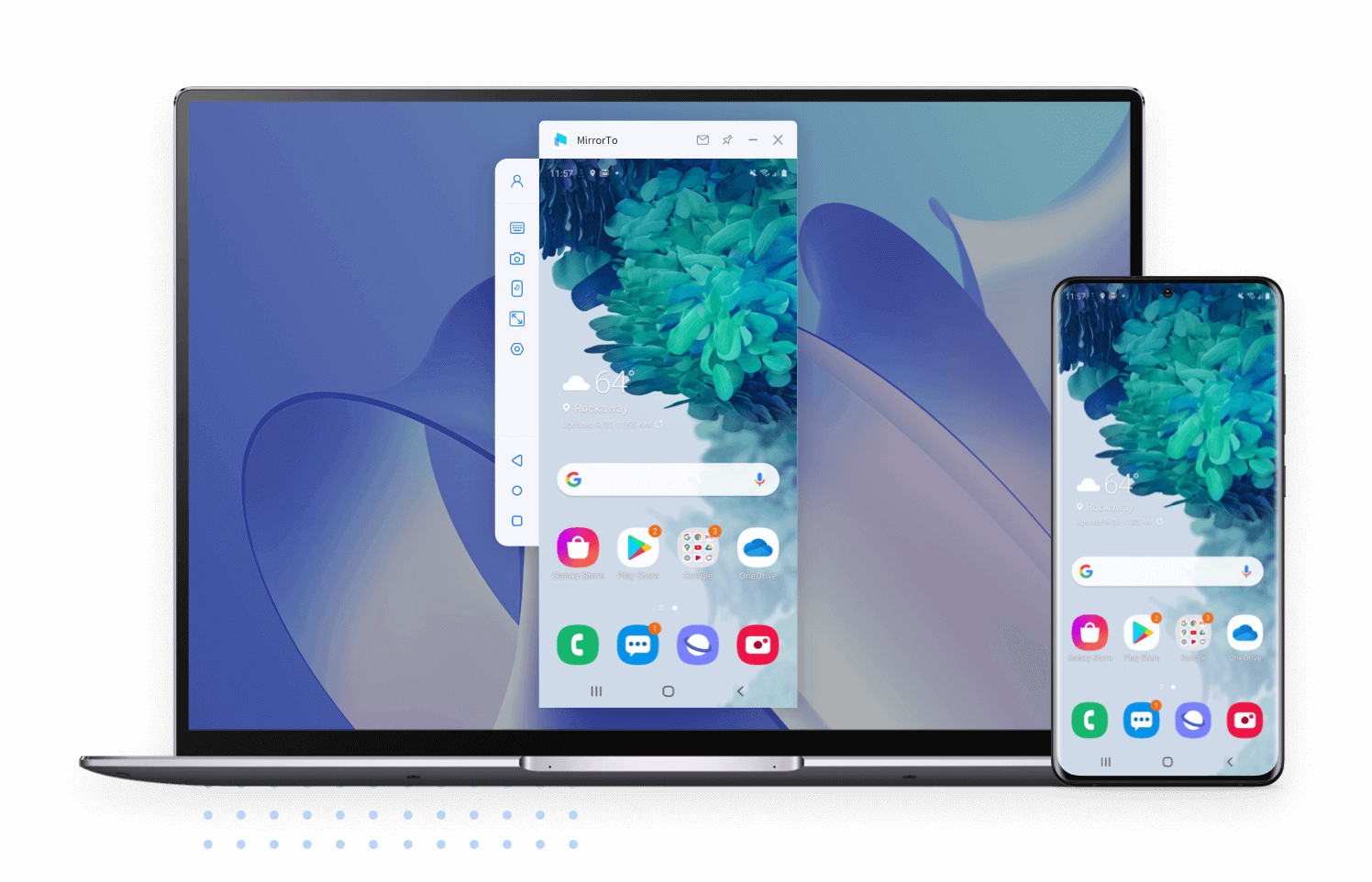 Try It Free
Try It Free
Pros
It provides screen-sharing of the Android phone easily.
It can take screenshots.
You can fluently play entertainment games without delay on PC.
Cons
It supports Android devices only.
2

Scrcpy (FREE)
This free application can be used from your PC to gain control over your Android device.
You can use it following steps to use MirrorTo:
Download the Scrcpy latest version and install the program.
Enable the USB debugging setting on your Android device and connect it via USB to your PC.
Run the Scrcpy application and you will enable the android screen sharing and controlling.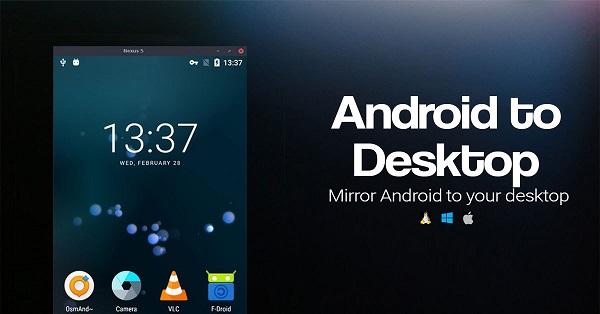 Pros
You can control your Android device from your PC
It can enable screen recording function
It can enable a wireless connection, although it is not very reliable yet.
Cons
It requires a USB wired connection
It may experience bugs and crash sometime
3

Zoom (The Best)
With zoom calls you can share your Android device right through the desktop application of Zoom on your PC.
Here is the operation step you can refer:
Download and open the Zoom application on your phone.
Use the Meet & Chat tab and create a new room.
Click on the share screen button and enter that Key of the room into your PC Zoom version.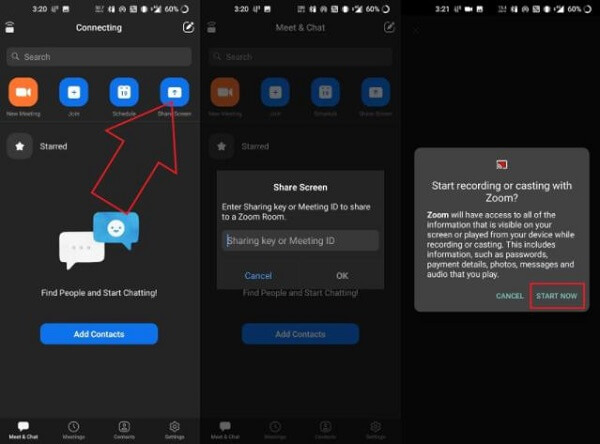 Pros
Zoom is a free application you can use at any moment
You can share your screen with other users by the Zoom meeting
Cons
If you use the free version of Zoom, then your time will be limited to 45 minutes of sharing
It can experience sharing errors
Share Android Screen on Mac
1

Vysor Chrome app
Vysor is a chrome extension that is focused on enabling the Android to Mac screen share connection.
Here is a quick guide to help you use this extension:
Open your chrome browser and add the Vysor extension from your Mac.
Click on the option "Finde devices" and on the list that will unfold, choose the Android device you want to use.
Then the extension will start up and screen share your Android device.

Pros
It does not require an application or an adapter to be used
It is a quick and versatile way to connect both devices
You can use it safely
Cons
It requires internet connection
It may experience lag or bugs
2

USB cable connection
If you have an USB cable adapter, then you can easily stablish the screen share on Android with your Mac.
Here is a guide on how to achieve:
Connect your Android device to your Mac using the USB adapter
Enable the debugging settings on your Android device. Now, click on the "Find Device" on your Mac browser extension.
Select your Android device and enable the screen sharing option.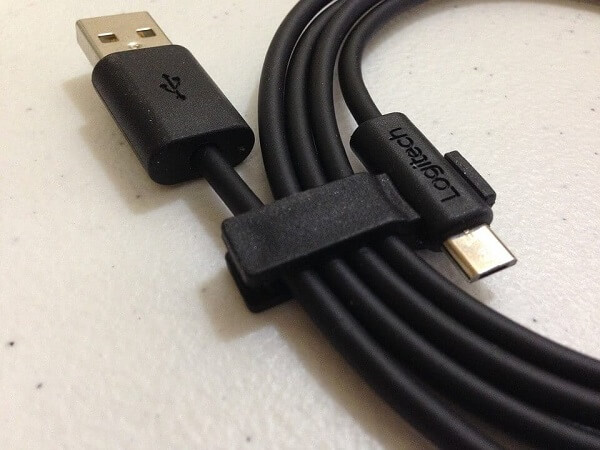 Pros
It is a wired connection, therefore it does not rely on Wi-Fi connection.
You will not require any third-party application.
This is the safest alternative to share important files and media.
Cons
It requires the special cable adaptor to stablish this connection.
It can experience bugs and fail the screen sharing.
FAQ: Solutions to doubts of screen share on Android
1

How do I connect my Android phone to my TV?

You need to make your Android phone and your TV compatible. For this, there are devices like the Miracast that are already compatible with Android devices. However, if you have a TV media device that is not compatible with your Android phone, then you will need a third-party application to use this function.
---
2

Why isn't my phone mirroring to my TV?

There are different issues that could be happening. First, make sure that your TV device and your smartphone are connected to the same Wi-Fi network if the connection is wireless. If the connection is wired, make sure that the device is properly plugged. If that does not solve the issue, restart your phone before trying again.
---
3

How do I screen share on my Samsung TV?

Your Samsung TV must be able to use Wi-Fi connection. Otherwise, this function will not be possible. If your Samsung TV does not have this function, then you need a casting TV media device that will be able to connect to other devices and stablish a screen share.
Conclusion
Innovation of sharing alternatives can make your life easier. Learning how to screen share on Android could be a useful tool to share information or to manage multiple devices simultaneously. There are so many alternatives and methods that finding the right choice might seem overwhelming. Here we hope you can have a nice try of iMyFone MirrorTo!
Hopefully, this article helped you learn about more alternatives and what you could use to enable screen share on Android devices.
Try It Free
Try It Free