On smartphone platforms such as Android and Apple, you can connect Sony's home video game console PlayStation 4 (PS4) get access to your PS4 content and even play your PS4 games. If you've been looking for ways to connect iPhone to PS4 or share iPhone screen to PS4, this post is for you. you'll learn how to access your PS4 content and games right on your iPhone. That said, let's start off this topic by looking into the possibility of sharing PS4 screen to iPhone screen.
One of the best ways to improve your visual experience is through Samsung screen mirroring your screen to PC or TV. This article provides a detailed guide on How to Mirror/Cast Samsung Phone to TV or PC. Keep reading.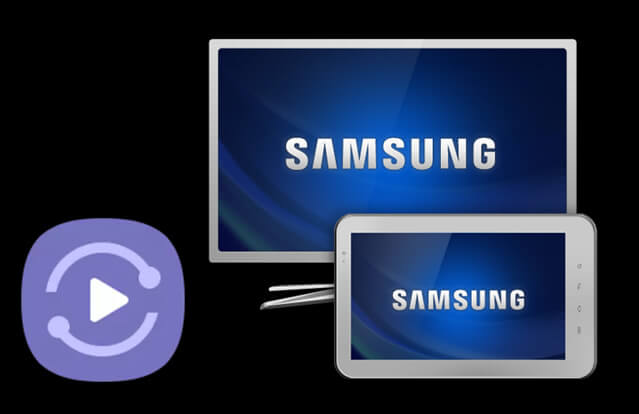 Part 1: Is There Any Difference between Mirroring and Casting?
Yes, you can view content on your PS4 screen on your iPhone with the help of certain apps available for download on the Apple Store. In addition to that, you'll need to do some settings and establish certain connections to connect together both devices. Fortunately, this post will explain in detail how to not only mirror PS4 screen to iPhone screen but also play your PlayStation 4 games on your smartphone.
Part 2: Use PlayStation to Cast Samsung Phone to TV
To enjoy the PlayStation experience on mobile, you have different ways to connect your iPhone to your PS4. The following sections explain each option and its limitations.
Follow the steps below to download games to your console as well as access other features such as trophies and profile management via the PlayStation iOS app.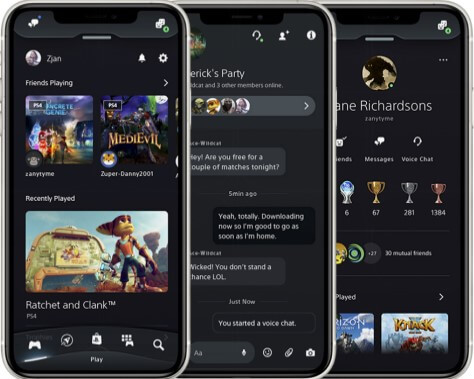 Step 1. Download the PlayStation App on App Store.
Step 2. Connect your PS4 and iPhone to the same Wi-Fi network.
Step 3. On your PS4, navigate Settings > PlayStation App Connection Settings > Mobile App Connection Settings > Add Device. Then a code would appear on the screen.
Step 4. Open the PlayStation App on your iPhone and choose the PS4 device you want to connect with.
Step 5. Enter the code shown on your PS4 to finalize the connection.
If you're familiar with the PS4, you should be familiar with the Second Screen feature which allows users to navigate their PS4 menu, use the onscreen keyboard, and more.
The feature was previously built right into the PS4 app but has since 2017 been offered as a standalone app. Therefore, to use the Second Screen feature, you have to download the app to your iPhone. The app is entitled Second Screen on App Store.
Part 3: Cast Samsung Phone to TV with My PlayStation
Another way to connect your iPhone to the PS4 system is through My PlayStation Service, which was introduced in February 2018. The service lets you access your PSN profile to view your trophies, message friends, and update your profile.
To use the My PlayStation service, all you need is a web browser on your iPhone and you're good to go. See the instructions below.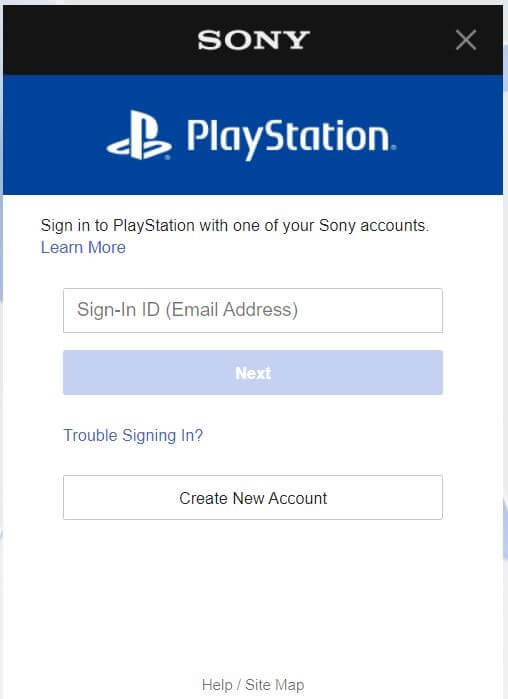 Step 1. Head over to my.PlayStation.com.
Step 2. Sign in to your PlayStation Network account with your credentials.
Step 3. Once you are in, feel free to access your trophies, friend lists, and other features.
Part 4: Mirror Samsung Phone to TV via PS4 Remote Play
The previously mentioned and explained methods only allow you to connect an iPhone to a PS4 system so as to view your trophies and other content. Accessing your PSN profile through your phone, however, is not always enough.
Just like some gamers, you may want to play your PS4 games through your iPhone "screen." If that applies to you, follow the instructions below to know how to connect iPhone to ps4 for gaming.
Step 1. Download PS4 RemotePlay from App Store.
Step 2. On your PS4 Settings, scroll down to and select Remote Play Connection Settings.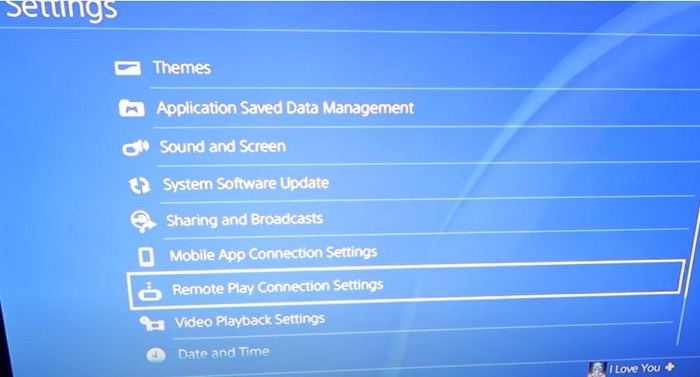 Step 3. Ensuring Enable Remote Play and Connect Directly with PS Vita/PS TV, click Add Device. This step would make a code appear on your PS4 screen.

Step 4. Turn off your PS4 controller.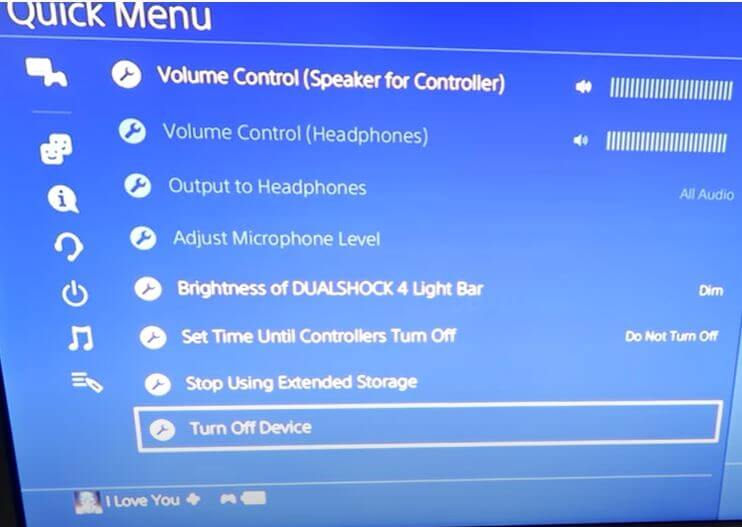 Step 5. Once the controller is deactivated, pair it to your iPhone by holding down the Share and PS button simultaneously. A blinking light on your PS4 controller display indicates the controller is ready to pair.
Step 6. Go to your iPhone Settings and activate Bluetooth. Wait for your PS4 controller to get detected and pair your iPhone to it. Solid color on the controller display means the Bluetooth connection has been established.
Step 7. Open the PS4 Remote Play app you've already downloaded.
Step 8. Click Register Manually and enter the code generated earlier on your PS4. Once the connection has been established, you'd be able to see your PS4 screen on your iPhone screen, hear sounds through your iPhone, and even use your PS4 controller to control your iPhone while in game.
Note
According to this resource from RemotePlay, using the PS Remote Play app on your iPhone requires a high-speed Wi-Fi network. Not even a strong cellular device network will be able to run seamlessly your games. So keep that in mind.
Conclusion
You've learned whether or not it's possible to mirror an iPhone device to a PS4 system. And you've discovered three ways to use your iPhone device with a PS4 system. Two of these ways only let you access your PS4 content and settings while the other method gives you the addition of playing PS4 games on your iPhone.
Hopefully, you can now connect your iPhone and PS4 devices together with the help of this tutorial. If you have any questions or feedback, please leave them in the comments below.