Do you need an lightweigh & fast Android emulator to launch android applications on your PC?
Today we have got you all in one free and safe LDPlayer Android emulator. Since many mobile gamers are interested in enjoying games on PC, LDPlayer is equipped to run your android on your PC and offer powerful game-oriented features. From good keyboard mapping controls to support for the latest games, LDPlayer has much more to offer.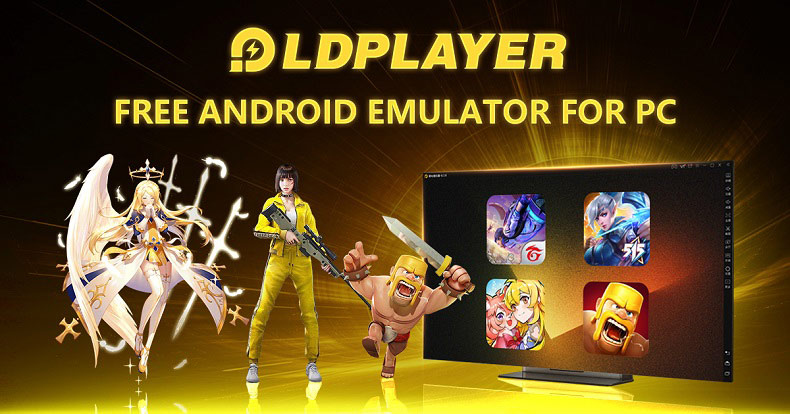 Stay tuned to explore the LDPlayer working, features and steps to play the games on PC using LDPlayer.
What Is LDPlayer
LDPlayer is one of the best android emulators that use virtualization technology to run android on your powerful PCs. Though specifically designed for gamers, everyone can enjoy countless mobile apps and games on their desktops. The main reason why it's the top choice among gamers is that games run easily on PC without sacrificing their mobile battery lives.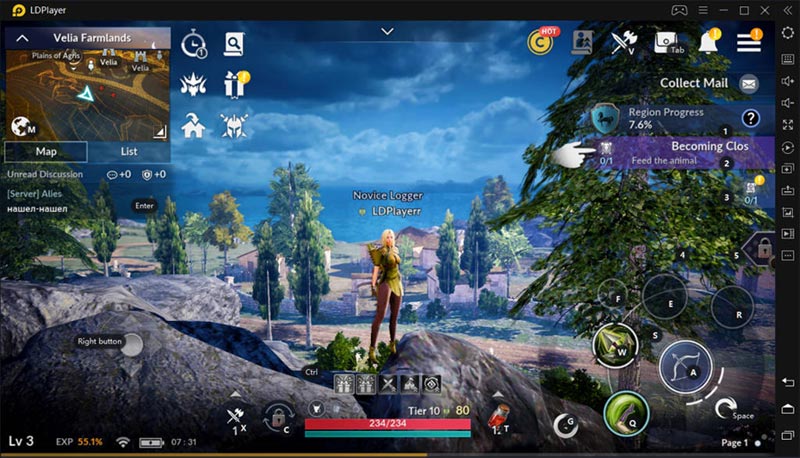 LDPlayer was designed by a Chinese software company and is free to download for users around the world. It is also a safe android emulator without any spyware and with minimal ads.
LDPlayer Features
If you compare LDPlayer with other emulators, you will find that it offers incredible performance capacity with a blazing speed for android games.
With LDPlayer, you can map your keyboard controls, specify the virtual location of the device, stimulate screen orientation, play multiple games at a time and share files between your android and windows.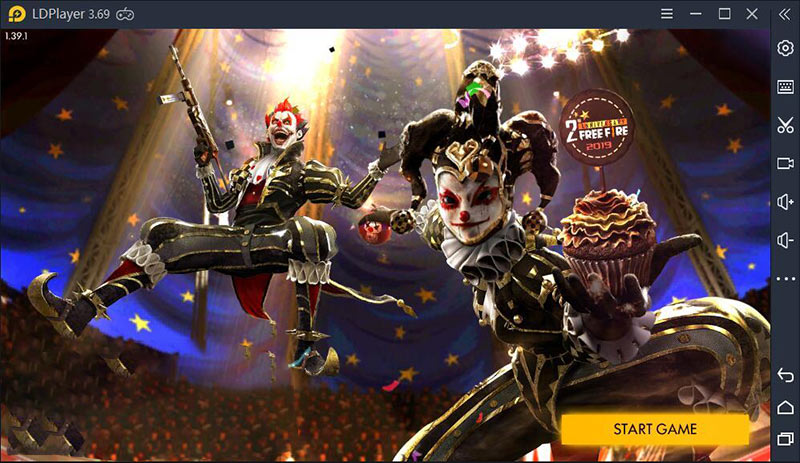 It has the default LD store as a play store to download millions of applications and games for the emulator and Android phones. On top of that, unlike the Google Play store, you don't have to sign in to the LD Store to download any apps that make the download process quite simple and easy.
Moreover, it offers more compatible APKs that run comparably smoother on emulators.
Pros
Familiarize yourself with some of the advantages you get when you use LDPlayer.
Whether you use a normal app or some heavy game, there will be no lag problem with LDPlayer.
You get the chance to run almost all the apps with LDPlayer.
You can run several apps at a time so you can freely play multiple games simultaneously with this software.
With the user-friendly interface, you learn to use it within a day, so you don't have to learn any technical knowledge.
While most emulators destroy the graphics quality, LDPlayer maintains the video quality and delivers high-quality graphics.
You can also set macros and custom mapping for different games if you need separate game controls for better performance in each gameplay.
Cons
Some of its disadvantages are:
There are ads in the app store. However, the home screen is clean.
Regarding localization, errors in the interface may happen, but these are rare.
LDPlayer doesn't include the latest versions of androids, so you may face problems while playing updated games.
How Does LDPlayer Work
If you are new to using LDPlayer, don't worry because you don't need any experience to use it. Just like other apps that work on your android phone, it will work the same way. As the name implies, it works exactly like a phone or tablet.
To get a better understanding of its usage, follow these steps:
Step 1: Open the installed LDPlayer; you will see two icons, i-e System apps and LD Store.
Step 2: When you open it the first time, there won't be any external apps installed. To download any app, click the Systems apps folder and then click Play Store.
Step 3: The screen will prompt you to set up a Google account to use the app store. If you don't want to set up a Google account, go to any trusted repository, download the app and save it on your PC.
Step 4: Click on the Downloaded APK file to automatically install inside the LDPlayer.
Now, if you click any app, it will open without any error.
LDPlayer - How to Play Mobile Games on PC
If you want to play mobile games on your PC using LDPlayer, you must know that your PC supports virtualization technology.
Since the operating system of Android is different from the Windows operating system, the Android emulator didn't run on Windows PC without virtualization technology (VT). Android emulators need an independent environment for functioning, and virtualization technology provides this environment.
Virtualization Technology (VT) Enabled PC
To run LDPlayer on your PC, you need to check if VT is enabled on your computer or not.
To know whether your PC supports VT or not, download the file and open the file to see the results. You can get one of the three results:
If you get this result, VT is not supported on your computer and can't be enabled.

If you get this picture, it shows that your PC supports VT but its disabled.

If you get this result, it means that your PC supports VT and is enabled.
In the third result, you just need to install LDPlayer, while in the second case, you must first enable VT and then install LDPlayer on your PC.
How to Install LDPlayer
Step 1: Download and install the LDPlayer on your PC by clicking the download button.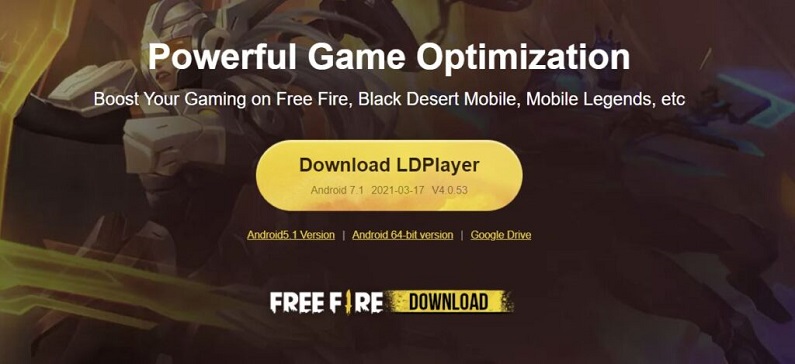 Step 2: Once the file is downloaded, click the file twice and install the file by clicking the install button. The emulator will be installed on your Windows automatically.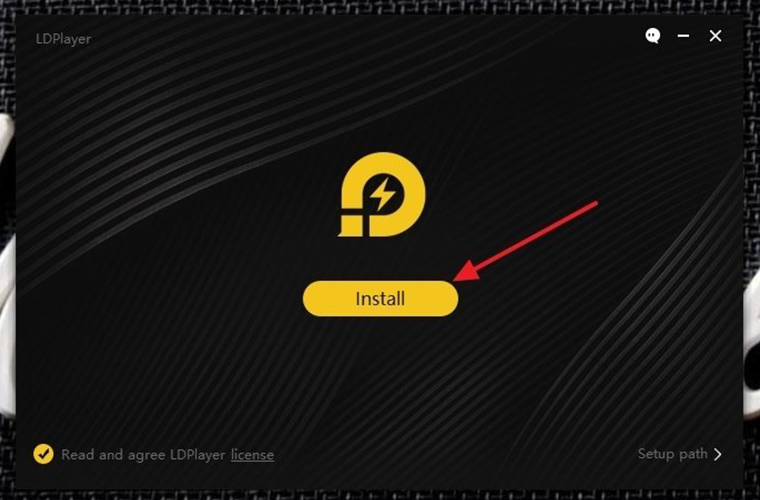 Step 3: Now, just click the Start button at the end of the installation process to start the LDPlayer.
How to Play Mobile Games on PC without LDPlayer
In addition to LDPlayer, some other good android emulators are freely available and work pretty well.
1

Genymotion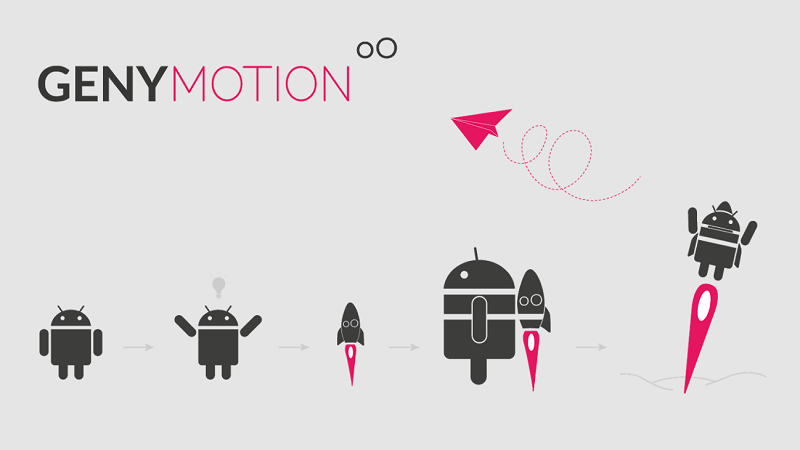 The first one on the list is Genymotion.
Genymotion emulator is the top choice of developers and is free to download. It also has a premium version for the developers since it suits best to developer's needs. It runs Android devices as a service on the cloud or the PC.
Pros
You can run multiple games on it.
Compatible with Windows, Linux, and Mac
Emulate various android devices
Extremely fast and nifty
Cons
Not often used by common folks as specially made for the developers
---
2

BlueStacks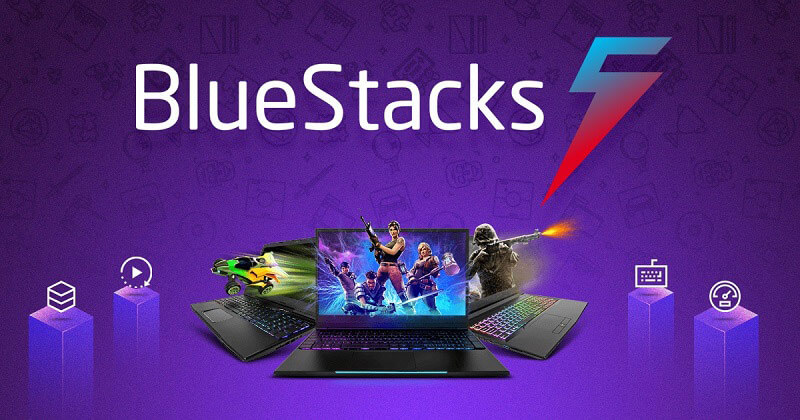 Bluestacks is among the oldest and most preferred emulators by users. It runs on Windows 7 and up and Mac OS. It offers the best user interface with application suggestions, tabs and notification bar. The most recent version, BlueStacks 5, is light, speedy and smoother in its performance. It is also free to download. You must have 4GB RAM and 4B hard disk space to run it.
Pros
Best interface.
Low boot and app launch time.
Works fast and smoothly.
Cons
Lack of newly added features such as keyboard mapping or multiple instances.
---
3

NoxPlayer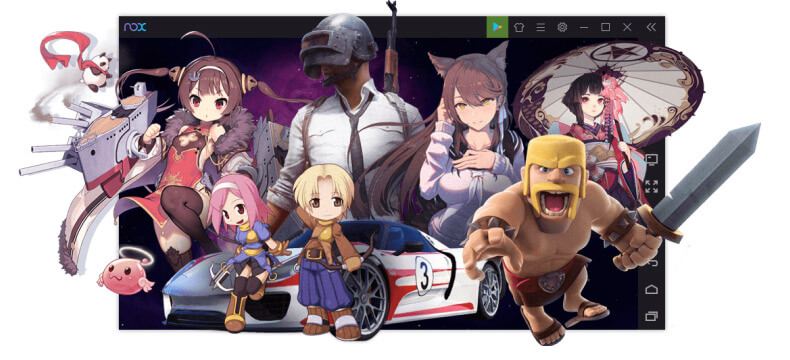 NoxPlayer is another emulator that tops the list of all times. With 379 MB, it works extraordinarily and is ideal for gamers. You must have 1.5 GB RAM and a 1 GB hard drive to run this emulator. It works on Windows and MAC.
Pros
Useful charm bar for accessing several features.
Offer multiple instances to operate more than one tab.
No hanging issue because it can run all heavy games.
With its advanced settings, users can customize the gaming controls.
Cons
FAQS about LDPlayer
Q1: How to Set Keyboard Mappings on LDPlayer?
LDPlayer already has a default set of keyboard mapping controls for most games. At first, you should try to familiarize yourself with existing keyboard settings. However, if you want to create customize mapping, here are the steps:
Open the game you want to change the keyboard mapping and click the Keyboard mapping icon on the left sidebar.
Drag any icons to the gameplay area; click twice and type the shortcut key in the key button.

Or you can do this by clicking with the mouse on any area of the screen that will show the following message.
Click on the key you want to assign and press save at the lower right bottom of the settings window to save the changes.
---
Q2: Why does the Error Invalid Virtual Disk occur on LDPlayer?
The error invalid virtual disk occurs primarily due to data corruption of LDPlayer. An improper operation or an unexpected breakdown can occur on your computer that leads to data corruption. A sudden crash, forced shutdown, and virus attack can cause the data file corruption that results in unsuccessful loading of LDPlayer.
---
Q3: How to reconfigure the RAM and CPU Cores Assigned to LDPlayer?
RAM and CPU core allocation dramatically the affect the performance of your computer. A high RAM and CPU core allocation means that the emulator utilizes many computer resources thus runs smoothly.
To reconfigure the RAM and CPU cores, follow the given steps
Open LDPlayer and go to the settings menu and then click advanced settings.
Select the CPU and RAM allocation values to set the RAM and CPU usage.
Click the save button to apply and finish the reconfiguration.
When you play high-demand games, configure your computer on 4 Cores CPU and 4096M RAM.
When you play relatively low-demand games and want to run other software smoothly, configure your computer on 2 Cores CPU and 2048M RAM.
---
Q4: How to enable VT on PC to Support Android Emulator?
Here is the most common method of enabling VT on PC:
Reboot your PC and enter BIOS. For this, restart your computer and as soon as your PC shuts down, press the F2 or Del key.

If you are unable to enter BIOS, try another key. Desktops, laptops and motherboards of each brand have different BIOS entry keys. You can also check your laptop, desktop or motherboard BIOS key from the given table. If you are still unable to find the BIOS key, search the key on Google regarding a specific brand of laptop, desktop or motherboard.

Once you enter the BIOS key and your cursor is not working, use ← → ↑ or ↓ key and enter key to select the items.
Now find the VT item from the BIOS screen. Check Advanced and then Processor Configuration/Security. It can be written as Intel(R) Virtualization Technology, Virtualization, Virtual, VT-X or SVM.
Select Intel(R) Virtualization Technology and enable it.

Now press the F10 key and save the changes.
---
Q5: Is LDPlayer better than BlueStacks?
If we look at the two emulators in 2021, we will find that BlueStacks main screen is not customizable, whereas LDPlayer allows you to change the wallpaper and launcher.
Moreover, with BlueStacks, you may experience lagging issues, whereas LDPlayer is considerably less demanding and lighter. It has a shorter load time and runs smoothly.
LDPlayer is completely free to use while BlueStacks has a free option, but you need to invest some money to get a better optimized, faster-working premium version.
So, we can conclude that LDPlayer is better than BlueStacks and must be your first choice.
Conclusion
With LDPlayer android emulator, enjoy your android operating system on PC combined with the perks of your computer. Unlike other emulators, you can download it for free, play various modern games and enjoy other interesting features without any lagging issues. The emulator is easy to install, safe to use and has an attractive interface.
So, instead of wasting your time on other emulators, try LDPlayer and have an amazing gaming experience.