Top 8 iPhone Screen Mirroring Apps in 2023
Category: Mirror Tips
3 mins read
If you want to watch a movie, play a video game or give a presentation on a large display, all you need is an excellent screen mirroring app.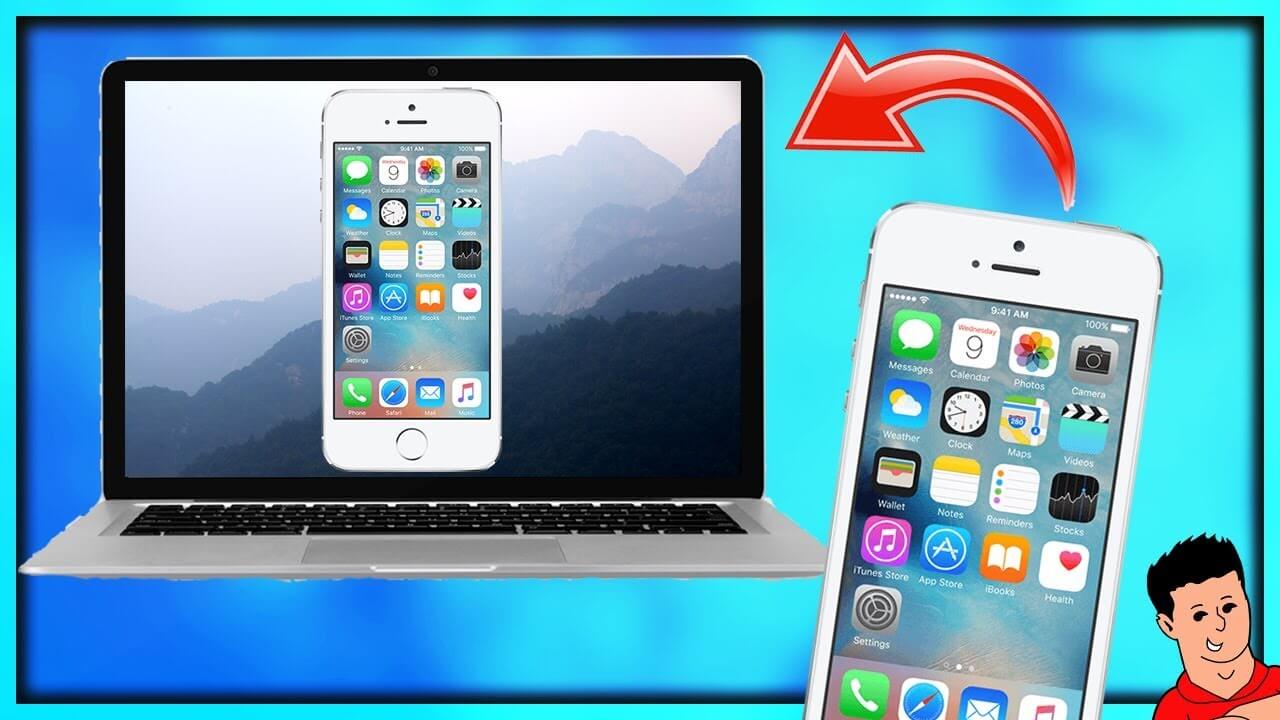 These 8 incredible screen mirroring apps will help you share your iPhone/iPad screen to your Windows PC, Mac, laptop, or TV.
Part 1: What is Screen Mirroring?
As the name suggests, screen mirroring lets you mirror or share your phone's screen with a bigger display. With this unique feature, you can mirror whatever content is displayed on your phone directly to your PC, Mac, laptop, or TV.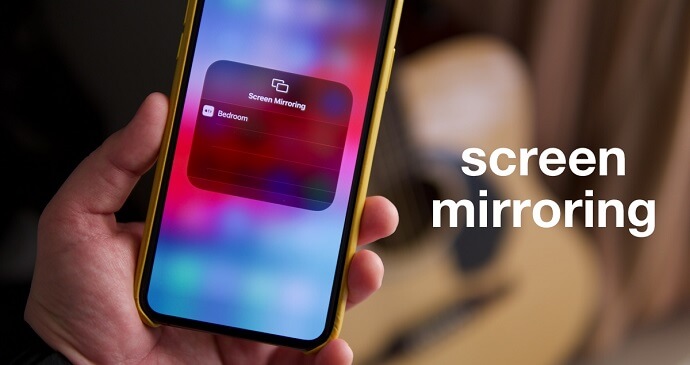 AirPlay is a screen mirroring iPhone app built on all Apple devices. This feature makes the screen mirroring experience so easy for Apple users. You can easily AirPlay iPhone to Windows PC. So that's why we list some easy-to-use screen mirroring apps for iPhones here.
Part 2: Top 8 Screen Mirroring Apps for iPhone
We have listed the top 8 screen-sharing iPhone apps that will help you connect your iOS devices to any PC, laptop, Macbook, or smart TV.
Top 1:

iMyFone MirrorTo

iMyFone MirrorTo is a screen mirroring app for iOS and Android devices. It is a super-easy tool to use that lets you freely control your iPhone with a large PC screen. You can screen mirror or even screencast your iPhone to any computer that runs on Windows operating system.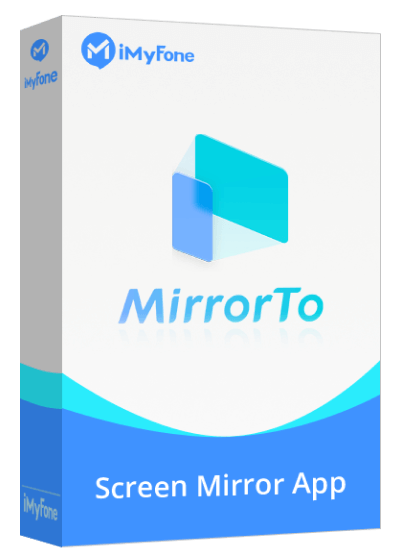 Screen Mirroring with Audio: It can stream your screen with audio onto PC/Mac fluently.
Mouse Control: You can control iOS directly from PC/Mac with your mouse.
Keyboard Mapping: It allows you to control Android devices with a keyboard and mouse so that you can play mobile games on a PC.
Screen Recording: You can record your iPhone mirroring screen on your PC with one click on the toolbar.
Multi-screen Cast: You can cast multiple iOS screens to a PC/Mac by scanning QR code, via Wi-Fi, or via USB.
Video tutorial on how to mirror iPhone screen on PC with MirrorTo: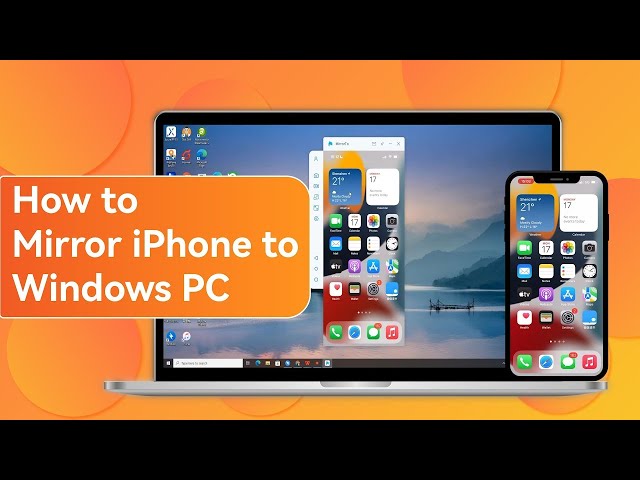 iMyFone MirrorTo offers a free trial version with limited features. The full version typically requires a one-time purchase or subscription fee. Pick your ideal MirrorTo pricing plan.
Windows, Mac, iOS, Android.
---
Top 2:

Mirroring360

Mirroring360 is screen mirroring app for iPhone due to its compatibility with different operating systems. This screen mirroring iPhone app lets you control your iPhone screen from MAC, Windows, Android, and Linux computers.

If you are giving a presentation at work, Mirroring360 helps you mirror your iPhone's screen on a projector without using a cable. You can connect both wirelessly.But, the following four apps only support screen casting, you can't control your phone from the PC.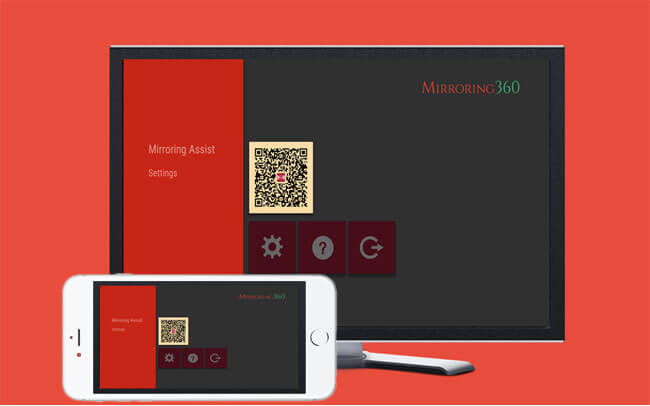 Mirroring360 has a free trial version and a Pro version that usually requires a one-time purchase or subscription. Standard License: US$11.99; Pro Subscription US$29.99/year.
Windows, Mac, iOS, Android.
---
Top 3:

ApowerMirror

ApowerMirror is another screen mirroring app for iPhone. This app lets you display your iPhone screen on a PC or laptop via USB or a wireless connection. Due to its mainstream mirroring technology, this application allows screen mirroring with audio effects.

One additional feature that this app has is its compatibility with multiple devices. You can mirror 4 different apps simultaneously on your computer if you have this application installed. Once your devices are connected, you can also control them using your computer's mouse or keyboard.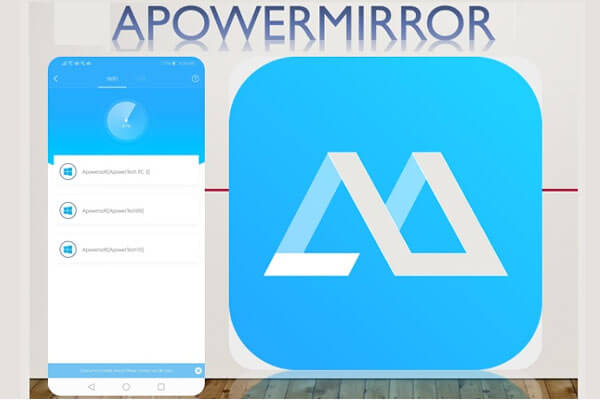 ApowerMirror offers a free version with limited features. A Pro version is available as a subscription. $$19.95/month, $39.95/year, $69.95/lifetime.
Windows, Mac, iOS, Android, TV.
---
Top 4:

AnyDesk

AnyDesk is a relatively new application, but it has gained a good reputation due to its high performance and incredible features. This app allows Apple iPhone screen mirroring to macOS, Windows, Linux, and Android. Moreover, this application has a user-friendly interface; thus, it is an excellent app for non-tech people.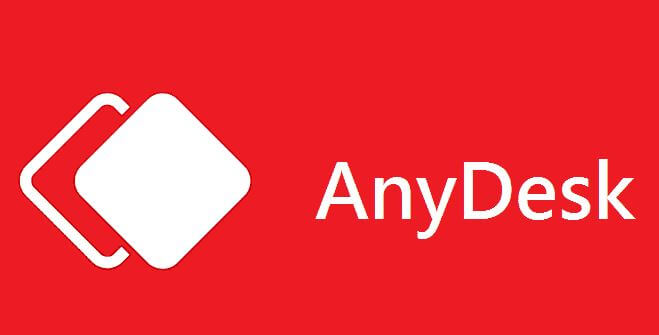 AnyDesk has various pricing plans for personal and business use, including a free version with basic features. Solo: US$14.90/month, Standard: US$29.90/month, Advanced: US$79.90/month.
Windows, Mac, Linux, iOS, Android.
---
Top 5:

AirDroid Cast

AirDroid Cast is another powerful wireless tool that lets you screen mirror your iPhone on a PC and control your phone from the computer. You can live broadcast your games, teach an online class, or host a multi-person conference with this projection and control tool.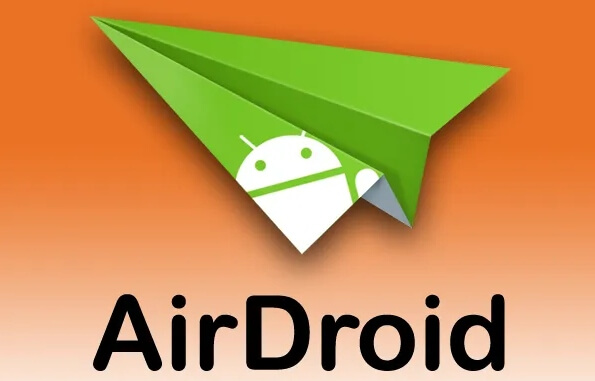 AirDroid Cast has a free version with limited features. Premium features may require a subscription.
Windows, Mac, iOS, Android.
---
Top 6:

X-Mirage

X-Mirage is a powerful and easy-to-use screen mirroring app that enables you to wirelessly mirror your iPhone, iPad, or iPod touch screen to your Mac or Windows computer. With advanced features like recording and streaming, it's an essential tool for anyone who needs to display their iOS device's screen on a larger screen for presentations, demonstrations, or entertainment purposes.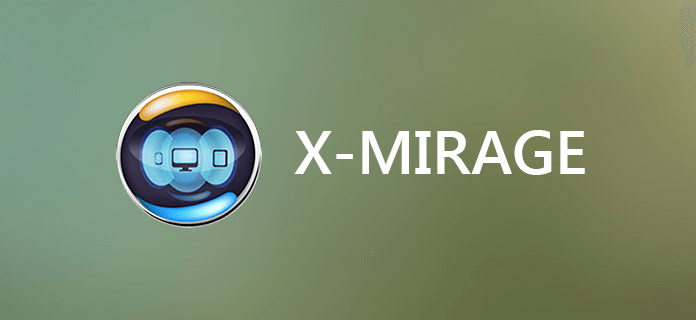 X-Mirage offers a free trial version and a paid version for full features. $19.99 for single use.
Windows, Mac, iOS, Android.
---
Top 7:

Reflector

Reflector is a screen mirroring app that allows you to wirelessly display the screen of your iPhone, iPad, or other devices on your Mac or Windows computer. It supports various wireless display technologies like AirPlay, Miracast, and Google Cast, making it a versatile and popular choice among users.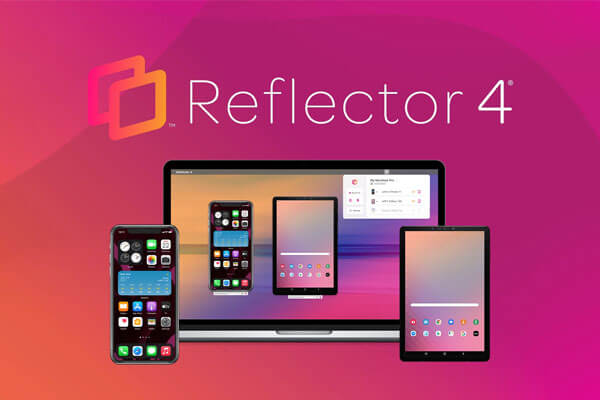 Reflector has a free trial version and a paid version with more features. Starting at $19.99.
Windows, Mac, iOS, Android.
---
Top 8: Streamer for Chromecast
Streamer for Chromecast is a mobile app that allows you to stream videos and music from your iPhone or iPad to a Chromecast device. It supports various file formats and provides a simple and intuitive interface for users to enjoy their media content on a bigger screen.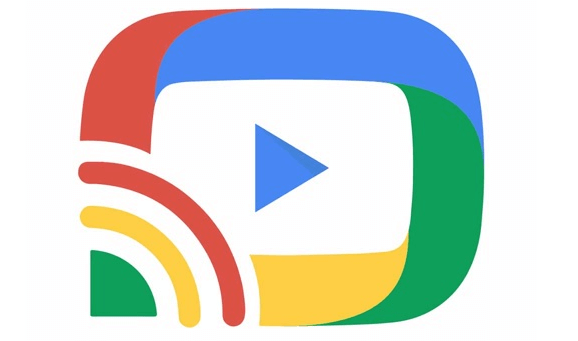 The pricing model may vary based on the app's features and updates. The cheapest model at $29.99. The Chromecast Ultra is priced from $79.99.
Information about the available platforms for this specific app is not provided, but it's likely to be available on platforms that support Chromecast.
Part 3: Hot FAQs About Screen Mirroring iPhone Apps
1

How can I tell if my iPhone is being screen mirrored?

If your iPhone is being screen mirrored, you will see an AirPlay button on your lock screen. Another way to know for sure is to go to Control Center and check the screen mirroring icon. It is an AirPlay icon with two overlapping rectangles. If this icon is highlighted, it means your iPhone is being screen mirrored.
2

Which app is best for screen mirroring iPhone?

MirrorTo is the best screen mirroring app for iPhone, considering its features. However, it does not let you connect your iPhone to computers operating on operating systems other than Windows. For other operating systems, Mirroring360 is the best screen mirroring app.
3

Is it possible to use Miracast with iPhone?

Apple does not have an iPhone Miracast app yet. If you are an iPhone user, you should use the built-in AirPlay option for screen mirroring.
4

What is the best screen mirroring app for iPad in 2023?

Replica is a free screen mirroring app for iPhones, and it works best for iPads too. Plus, it is easy and quick to set up on both devices.
5

What's the difference between AirPlay and screen mirroring?

They are pretty much the same thing, and airplay is limited to Apple devices such as iPads, iPhones, and Mac. It serves the same purpose of casting videos onto a bigger screen, just like mirroring apps.

The only difference is that mirroring Apps provide you with a certain level of flexibility and are not limited to just one platform. Both android and apple have separate mirroring apps available in their application stores.
6

How to mirror iphone to ipad without software?

Yes, you can mirror iPhone to ipad with AirPlay feature. You can learn more in this mirror iPhone to iPad article.
7

How to screen mirror iphone to PS4 without app?

You can view this article about mirror iPhone to PS4 to get help.
Conclusion
Now that you know about the top 8 free screen mirroring apps for iPhone, you can download whichever suits you the best. By reading the features and benefits of each app, you must have gotten an idea about which screen-mirroring application will advantage you the most.
If you not only need to mirror your phone to the computer but also need to control the interface in the phone from the computer, iMyFone MirrorTo is your choice. Whether in the office or at home, you can use it to freely browse and operate Android or iOS devices around you on your computer, enjoying the seamless collaboration between your computer and your phone.