User Guide of iMyFone MirrorTo
Do you know how to play mobile games with a big screen on your computer? Do you know how to reply WhatsApp messages or view your phone content directly on your PC? With iMyFone MirrorTo, you can easily enjoy Android games, manage all social applications from computer in simple steps. And you can freely control your Android device with keyboard and mouse on a computer.
Part 1. How to Mirror Android Phones to PC
Step 1

Launch iMyFone MirrorTo

Download & Install iMyFone MirrorTo on your computer and launch the program.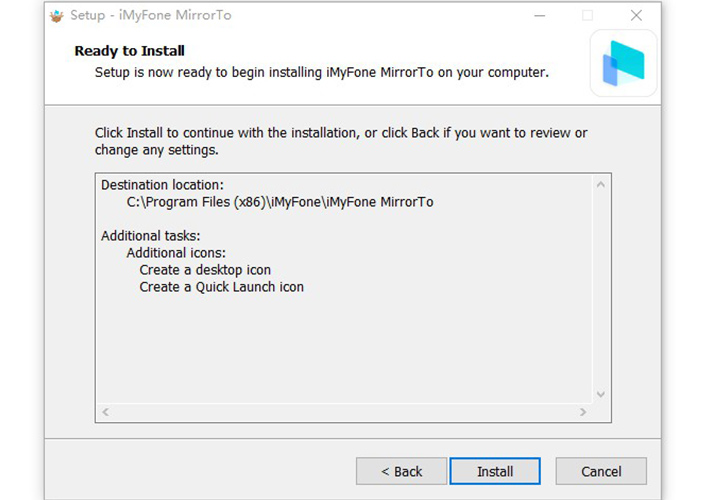 Step 2

Connect Your Device

Connect your Android phone to the PC with a USB cable and choose your devices. Then select "Transfer files" for a USB connection and continue.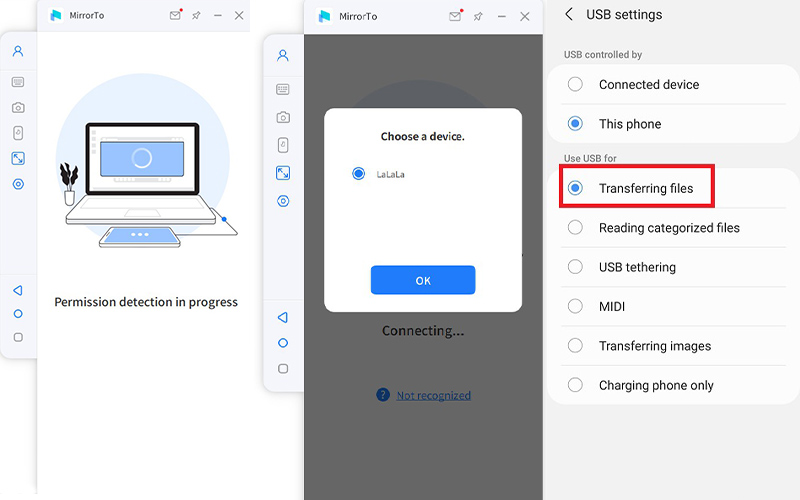 Step 3

Go to Developer option and enable USB debugging

Move to Setting > About phone > Software information. Then go to Developer option by clicking Build number for 7 times. Enable the USB debugging on your Android devices when USB is connected.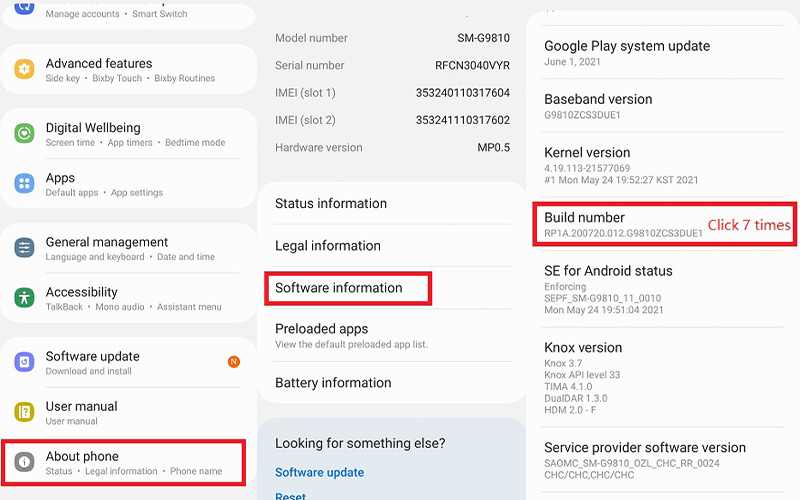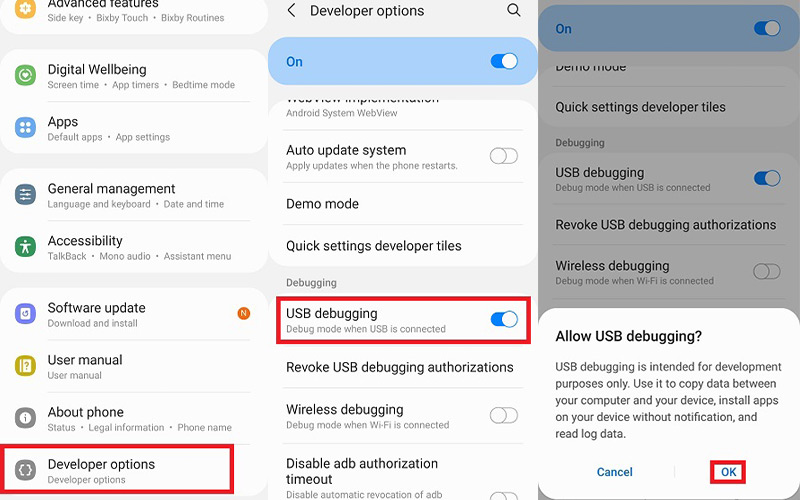 Note
A window will pop up to ask you Always allow USB debugging from the computer, just click "OK".
Step 4

Open Permission to MirrorTo

Give permission to MirrorTo and allow it to show things on top. Click "Turn on". iMyFone MirrorTo apk will be automatically downloaded in your Android phone.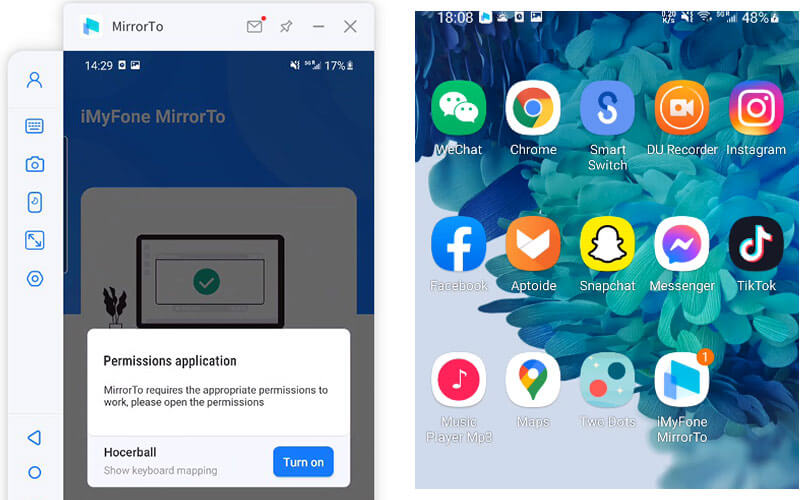 Step 5

Start to control your Android phone from your PC

Now, your Android phone screen is successfully mirrored to the computer. And you can enjoy mobile games or reply messages on social platforms with a large screen by using keyboard and mouse.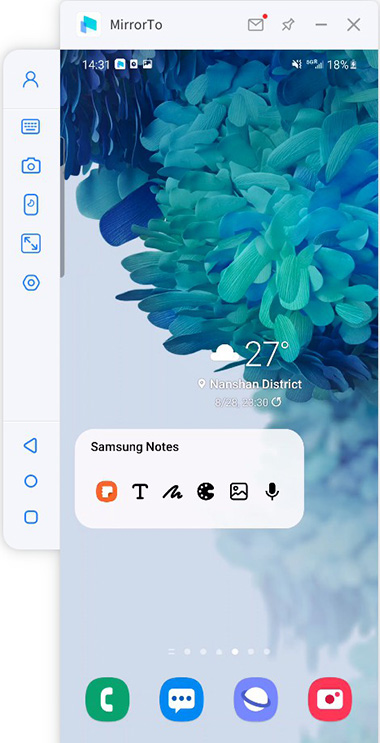 Part 2. Help Center
1. Functional Introduction and Sidebar Button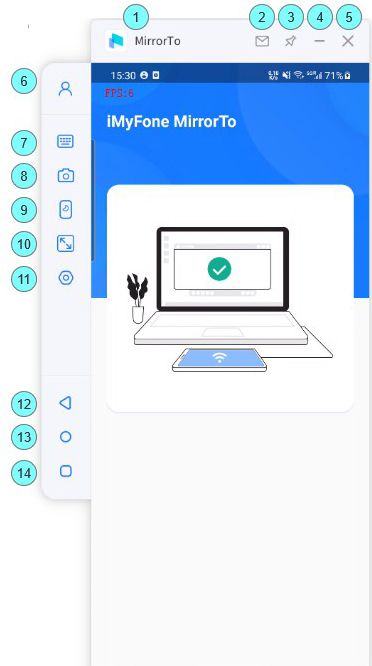 1 [Brand Name] : iMyFone MirrorTo.
2 [Message Center] : Find messages from iMyFone.
3 [Pin to top] : Pin iMyFone MirrorTo to top.
4 [Minimize] : Minimize the interface of iMyFone MirrorTo.
5 [Close] : Close the interface of iMyFone MirrorTo.
6 [My Account] : Get to know detail information of the account, including User ID, License Plan, Expiration Date and Used PC.
7 [Keyboard Mapping] : Customize virtual keys for gaming apps on iMyFone MirrorTo to play mobile games on PC with keyboard and mouse.
8 [Screenshot] : To capture your screen in just one click.
9 [Turn off Screen] : Turn off screen and display on iMyFone MirrorTo.
10 [Full Screen] : Maximize iMyFone MirrorTo on PC.
11 [Setup] : Go to General Settings for Screenshot Format,save path for Screenshot, Shortcut Key Setting and Picture Quality.
12 [Back] : Return to previous step.
13 [Home] : Go to home page of phone with a click.
14 [Menu] : Check the apps that run in the background of Android phone.
2. Shortcut Key Setting
1. Alt + K:Hide/wake keyboard popup
2. Alt + A: Screenshot action
3. Alt + R: Rest screen
4. Alt + 1: Hide window
3. How to Use Keyboard Mapping on A Computer
Step 1 Cast your Android phone to a PC
Connect your Android phone to the PC with a USB cable after launching iMyFone MirrorTo.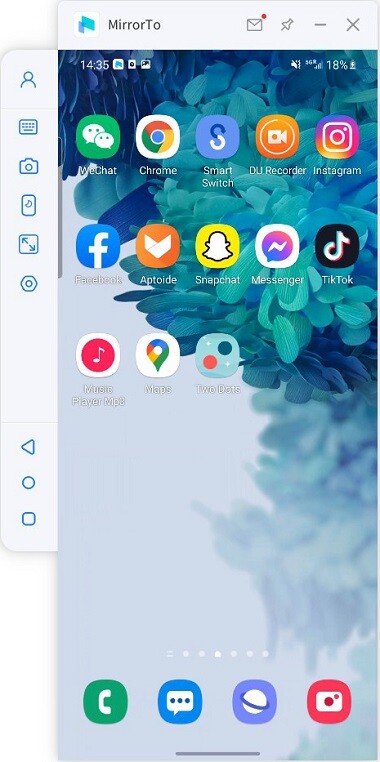 Step 2 Get in the game and click "Keyboard Mapping"
Drag and drop the button to the corresponding position and customize the keys.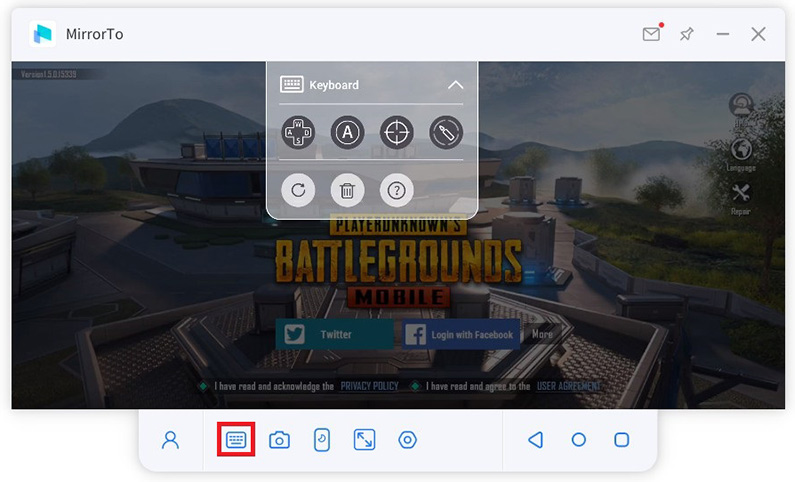 Below are Mechanical Button for reference:

[Add key] : Drag to the specified position and edit the key.

[Focus key] : To achieve the view steering and aiming after pressing the "~" key under the shooting game lock/unlock the center of aim.

[Fire button]: After locking the center of aim left click to shoot.
[Reset]: Will revert to default keys.

[Delete] : Key setup will be wiped out.

[Button help] : To show button tips.
Step 3 Click Save button to save your customized keys
Click Save button to get your customized keys saved. Then start your games and gain advantages from keyboard mapping. Thus, you can get better mobile gaming experience on a PC with keyboard.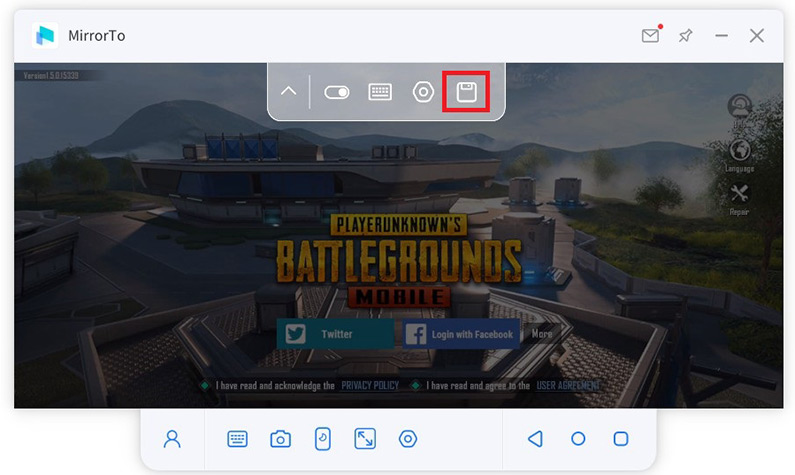 Note
iMyFone MirrorTo APK must be installed in your Android device if you want to use keyboard mapping. If you delete the APK negligently, just click the icon of keyboard Mapping. The APK will be downloaded automatically.
4. How to Capture Your Screen with iMyFone MirrorTo
Step 1 Get to the page that you want to capture.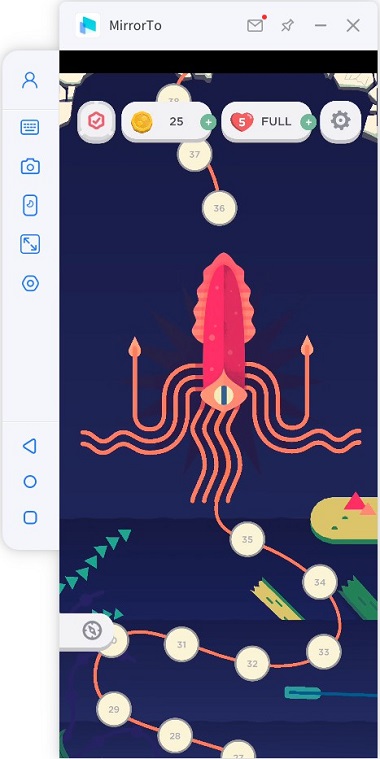 Step 2 Click "Screenshots" and then the picture will be easily saved.