Factory Reset Protection (FRP) is an Android security feature working on Lollipop 5.1 and higher to protect your device. But what if you are using a Samsung device and have stuck with a locked FRP and also have forgotten your Google account details? The very first question which will come into your mind will be how to bypass Factory Reset Protection on Samsung devices with PC? Well, do not worry we have brought some amazing solutions for you to get rid of the pathetic situation.
1

How to Bypass Factory Reset Protection on Samsung Devices with PC Software?
Lockwiper (Android) is one of the best solutions to get rid of Google FRP Lock with ease. This is one of the highly recommended PC software to use because it provides a guarantee of a successful process and comes with no cons. Even more, you can get rid of all type of Android lock screen too with this tool and can flash away from the Google Sign in prompt after you have reset your device.
LockWiper (Android) can easily bypass FRP with the powerful features:
Bypass the Factory Reset Protection lock in case if you have forgotten the details of your Google account.
Easily get started with a new account on the device and get access to the entire features with ease.
After getting your device access back, you will never be going to be tracked or limited by your previous account.
LockWiper (Android) has an easy to use. It does not require any tech knowledge to complete the process.
It provides screen password unlocking as well, including PIN, patterns, fingerprint and face recognition.
Step by step guide to use LockWiper Android to bypass Factory Reset Protection:
Step 1: Download LockWiper (Android) and install it on PC. Go with "Remove Google Lock (FRP)" on the home interface.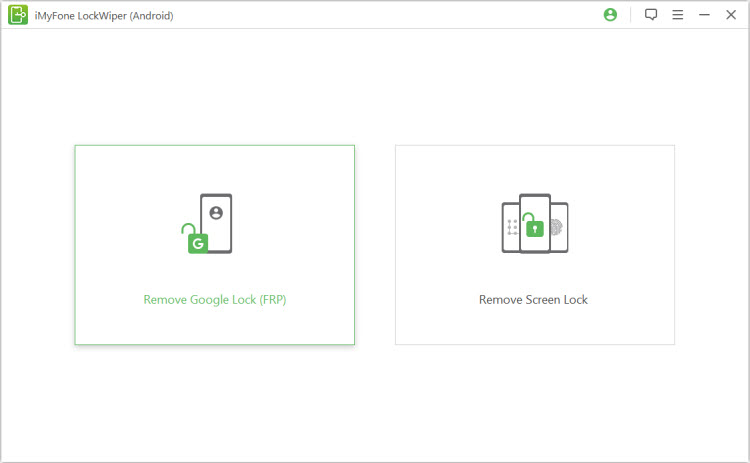 Step 2: Get a USB cable and connect your device with PC and click "Start".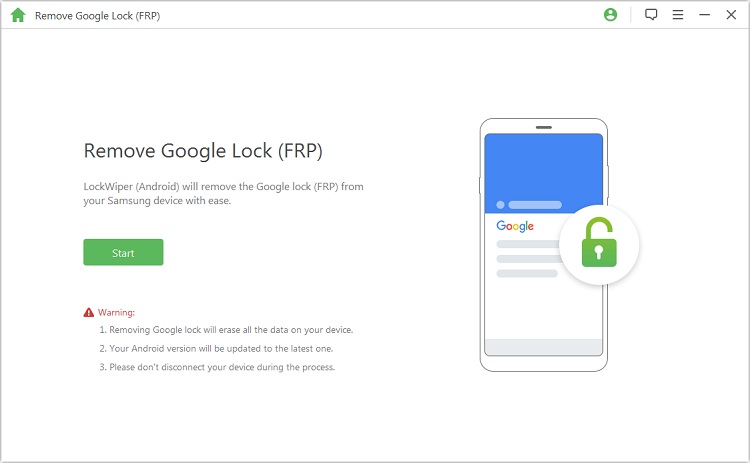 Step 3: Choose the detailed info of your device and click "Download" to download a data package for your device.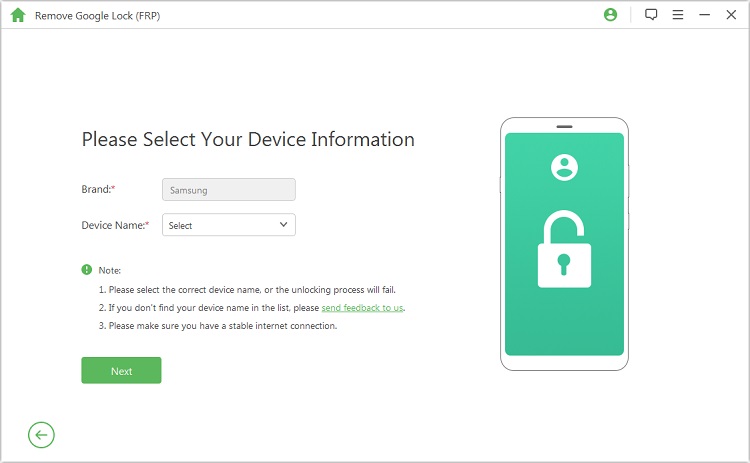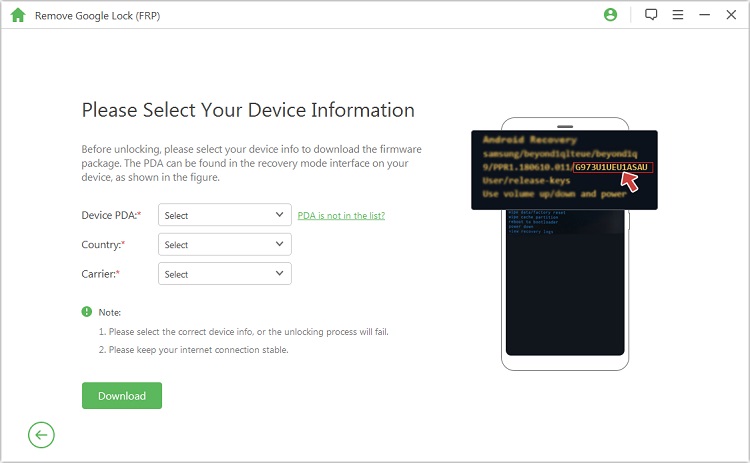 Step 4: After downloading has done, you can extract the data package to proceed to next.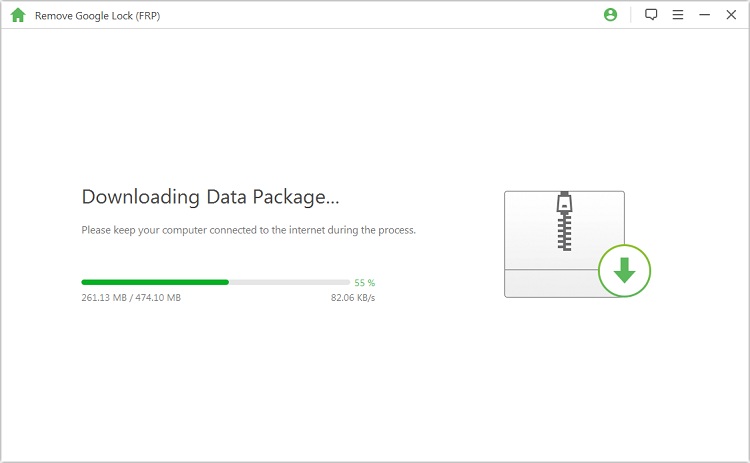 Step 5: Then prepare a firmware package for your device and extract that. It will start to unlock google lock.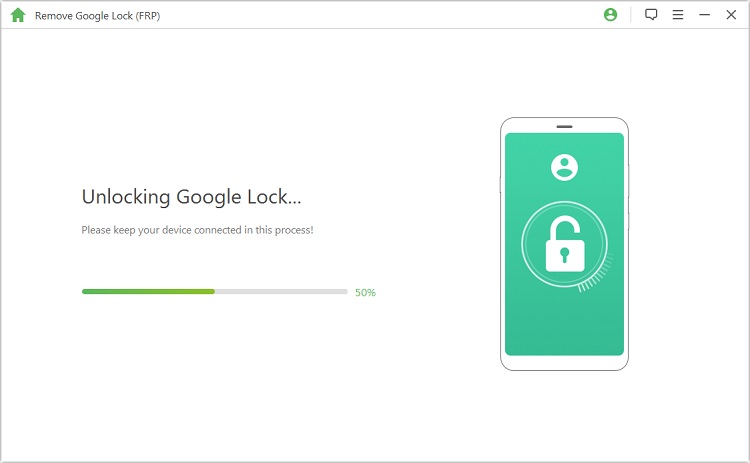 Step 6: When the process complete, you can access back your device completely and the Factory Reset Protection is bypassed successfully.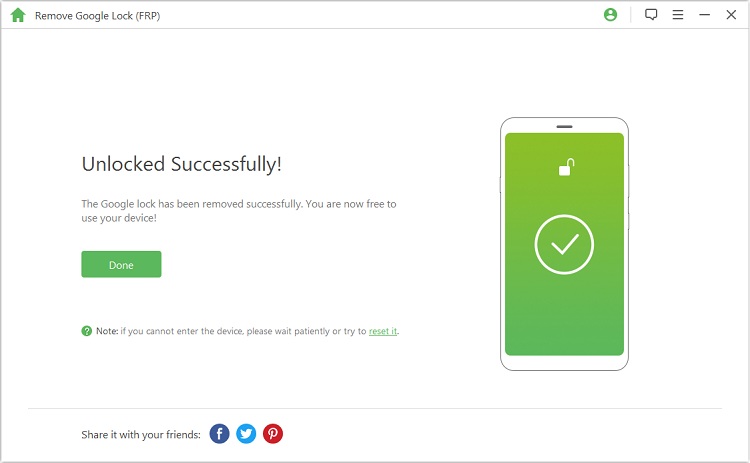 ---
2

How to Bypass Factory Reset Protection on Samsung Devices with Online Service?
The online removal service like "Samsung Reactivation/FRP Lock Removal Service" is another way to bypass Factory Reset Protection on PC. It usually requires your Samsung model and IMEI number to get this solved. You will need to pay online and wait for a few days, the FRP on your Samsung will be unlocked.
Cons of this method:
You will have to pay for several times as the price is not clear on the site.
You have to wait for days, even weeks to get the bypass done.
Some sites could be scams and there is no after-service.
---
In Conclusion:
For the ones who are searching for the best solutions to bypass FRP on your Samsung, then you can use the above-mentioned methods. Not like the online service, LockWiper (Android) is the most recommended solution for you which has no disadvantages associated with it. LockWiper (Android) can be the best to save your device and time. It can save you from various Android locks and will let you enjoy the access of your Samsung device back with ease. Download it for free and have a try.