"My phone is locked and I forgot my Gmail account, how can I bypass the FRP lock?" – Emily, Quora.com
If you have stuck with a locked screen and even forgotten your Gmail account details, surely this can be a terrible situation for anyone. Although we use different mobile locks to ensure the safety of our mobiles and if you are stuck in any of such situation then there is no need to be worried about this because we have brought some of the most amazing solutions for you. Let's have a look at the following solutions.
How to Unlock Gmail Lock with LockWiper (Android)?
Lockwiper (Android) is the very first and one of the best solutions which can help you to get rid of your locked mobile screen. Whichever password type you are using on your mobile i.e. Password, pin, face recognition, fingerprints, etc. LockWiper (Android) can remove any of these with ease. Moreover, you can remove your Gmail FRP lock too with it if you forgot your Google account details.
Bypass Google FRP lock couldn't be easier with LockWiper (Android)
You can bypass your Google FRP lock easily with LockWiper (Android) if you have forgotten your Gmail account and password.
You can get started with your new account after unlocking your mobile. This can help you to reuse Google services perfectly.
Get full access of the entire features of your device once you have gotten the control back with the new account on your mobile.
LockWiper (Android) comes with a user-friendly interface which will make it much easier to use without having any kind of technical skills.
LockWiper (Android) can remove all types of previous lock of your mobile, such as PIN, pattern, password and fingerprint.
How to use LockWiper (Android) to remove FRP lock?
Step 1: Download and install the application on your laptop.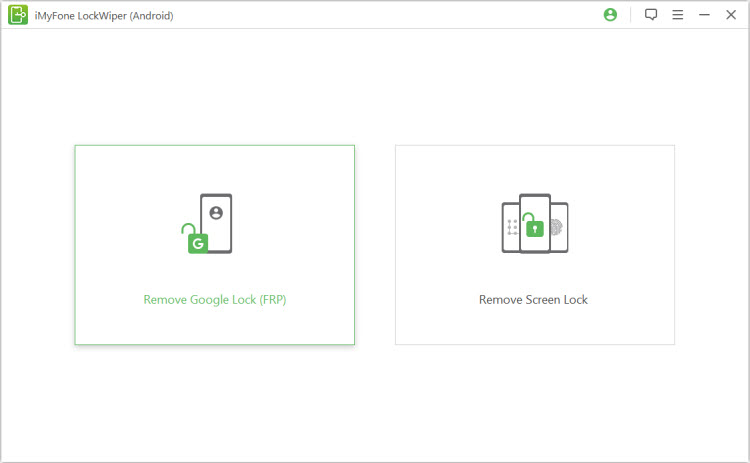 Step 2: Connect your device with PC through USB cable and Click on "Remove Google Lock (FRP)".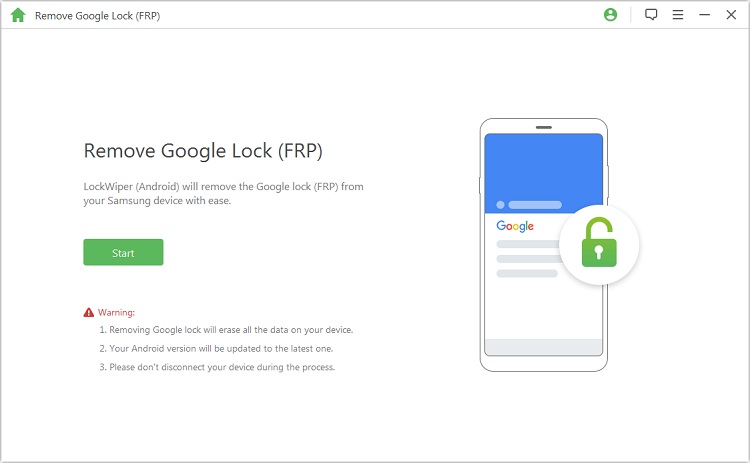 Step 3: Choose and confirm your device's info.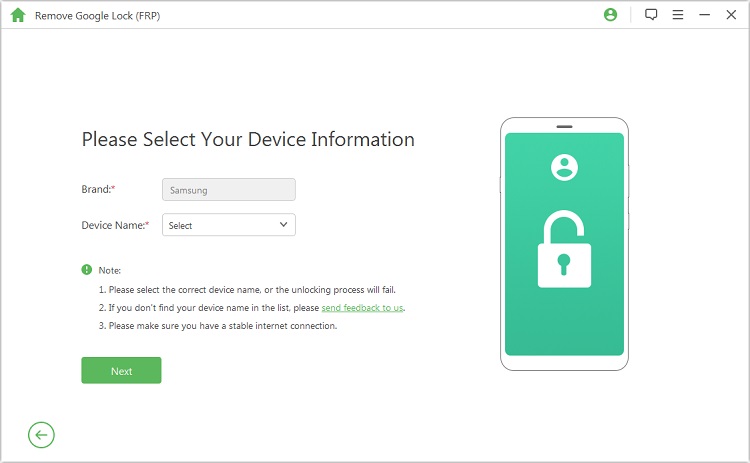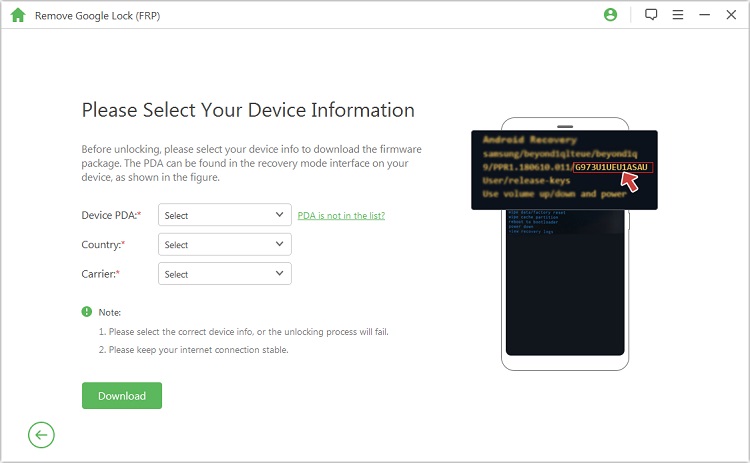 Step 4: It will download a data package for your device. After completing downloading extract the package.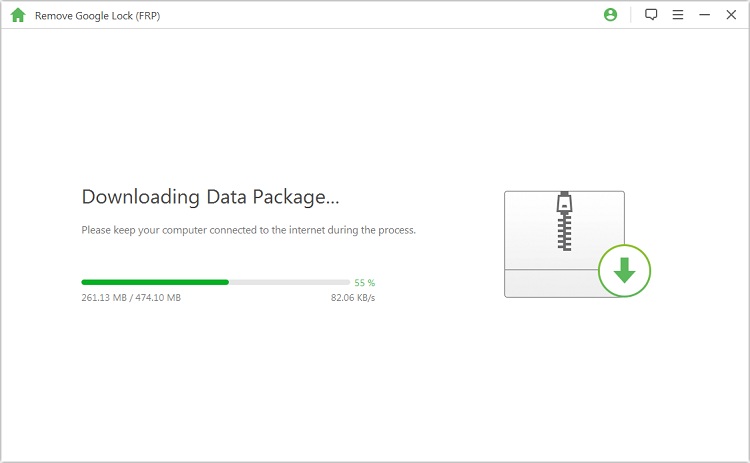 Step 5: Once the package has extracted, the application will start the process to unlock Google lock.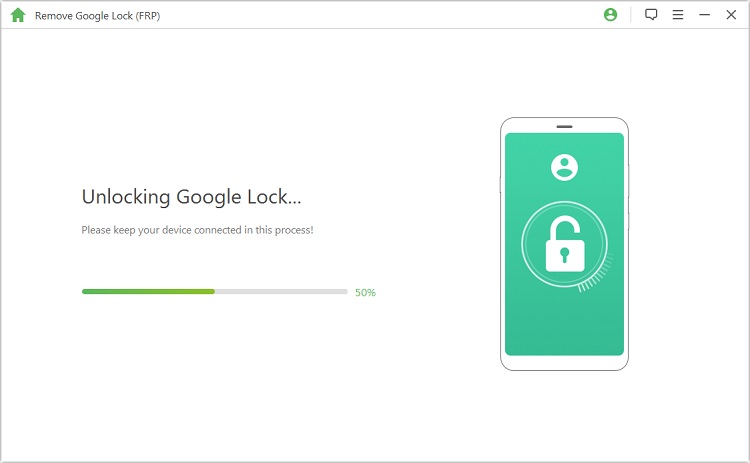 Step 6: Let the process finish to access your mobile.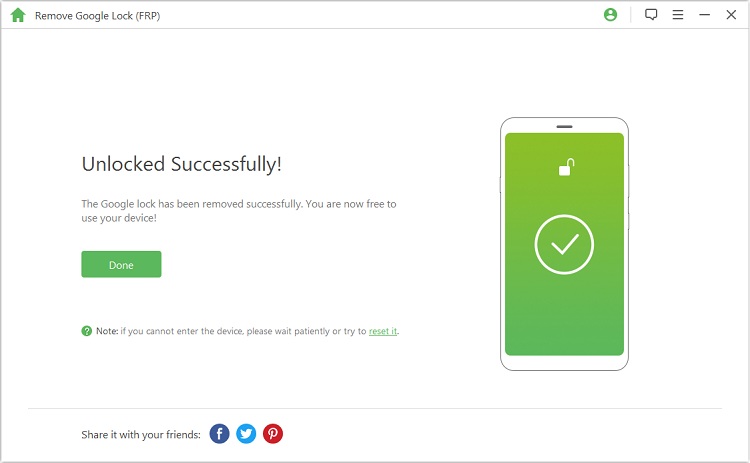 How to Unlock Gmail Lock using OTG Cable?
This is a process which can help you to do the FRP services bypass in an effective way through a third party. This is a relatively complex way which can help you to unlock your google lock with using a laptop, OTG cable and flash drive.
Get an OTG connector to and download an FRP bypass APK file on your PC.
Put the file on your flash drive.
Now you have to connect the drive through OTG cable with the phone which has to get locked.
You will get a pop up of find manager on your mobile.
Now it is time to install the APK which you were downloaded through OTG and flash drive.
After completing the installation process. You have to open that installed application.
You will get a window similar to your mobile settings.
Click to Factory Reset and Reset your mobile phone.
After reset you will lose all of your mobile phone's data.
Now restart your mobile, create a new Google account and enjoy the entire features of your mobile phone in the best possible way.
Cons of this method:
An OTG cable is needed, which is not always to be prepared at home.
The process is not easy enough for the person who doesn't know about tech.
This solution is not compatible with some new Android versions and device models.
---
To Conclude:

If you are searching the solution of my phone is locked and I forgot my Gmail account then these are 2 common solutions which you can use. However, LockWiper is the best solution which can help you to get rid of your screen lock or Google lock in an effective way. Although there are some other solutions available too but these also have some limitations associated. LockWiper can save you from all the troubles which you may have to face after removing or bypassing FRP services. Download it now for free and have a trial.