Did you reset your phone, but you are stuck at "This drive was reset. To continue sign in with a Google account" error? Why this issue happens? Is there a way to bypass it if I forgot the Gmail account ID and password? Read on to know more...
Why Does This Error Happen?
This is the point where you can stick because when you reset your phone, there will be an FRP lock to protect your data in case your device is lost or stolen. You will not be able to go to the next point until you sign in to your Gmail account. This feature works on Android Lollipop 5.1 or above. If you have forgotten the account or password, then this situation can be problematic for you. Therefore, we have brought some of the best solutions for you to get rid of the situation with ease.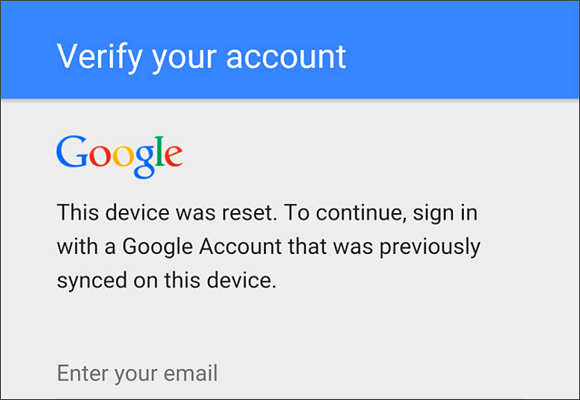 How to Bypass "This Device Was Reset. To Continue Sign in With a Google Account"?
Lockwiper (Android) software for FRP unlock is an amazing FRP bypass tool which can help you to get rid of this error easily. It is one of the most recommended solutions for everyone to bypass FRP lock and to get their mobile access back just in a few clicks.
Powered Features of LockWiper (Android) to bypass FRP:
Easily bypass FRP without the previous Gmail account and password.
You can use a new Gmail account without any problem once you have bypassed the error.
You can enjoy the full access of the entire features and Google Apps of your device.
Completely remove your device from the previous account and your device will not be tracked or blocked any more.
It comes with an amazing user-friendly interface which will help you to use it properly. No need for any technical skills.
Here are some simple steps to follow to bypass the error effectively:
Step 1: Download and install LockWiper (Android) on a PC or laptop. Launch the application and select "Unlock Google Lock (FRP)" and proceed to next.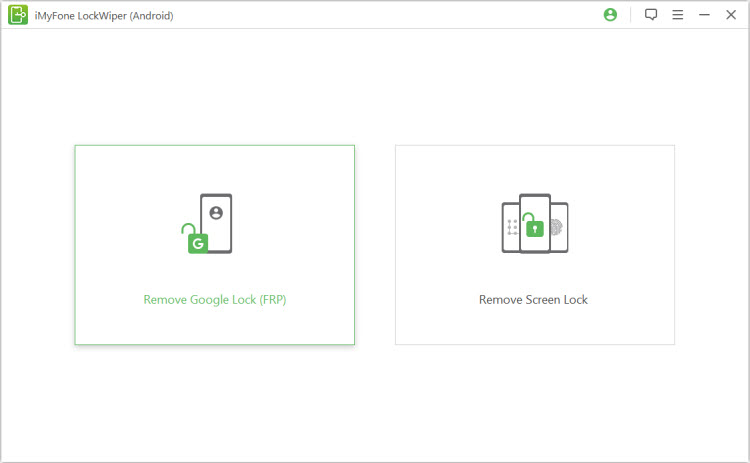 Step 2: Connect your device with a USB cable.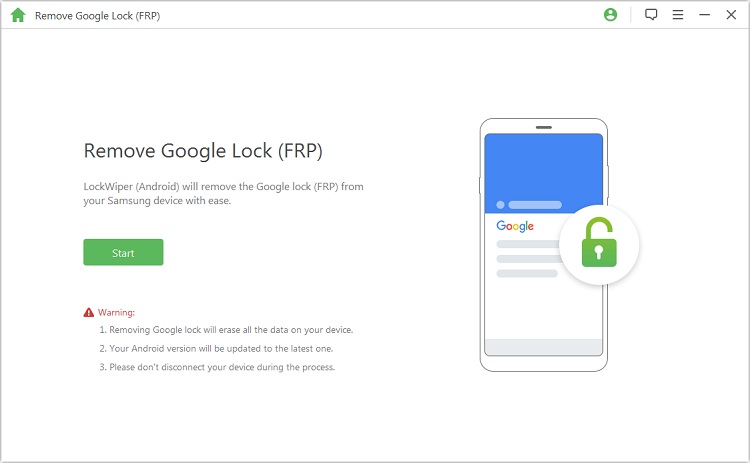 Step 3: Select the information of your device.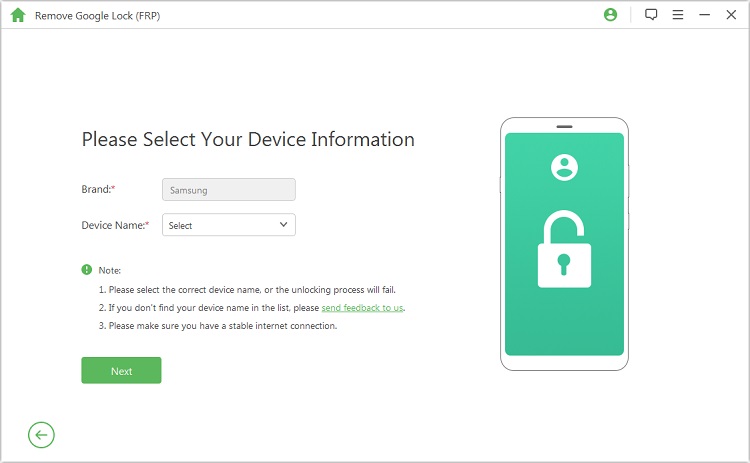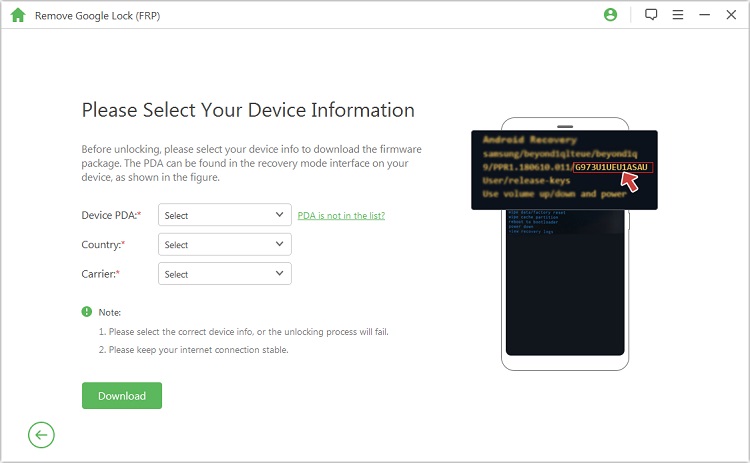 Step 4:Let the application download a data package for your device. Extract the package after it has been downloaded.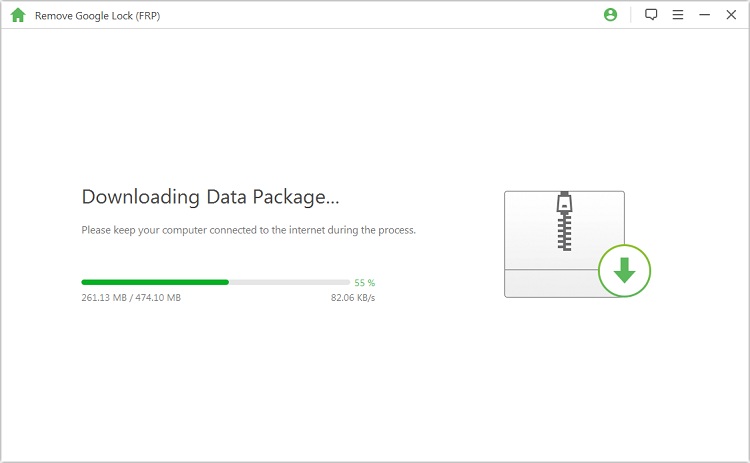 Step 5: After that, the application will start the process to unlock your device.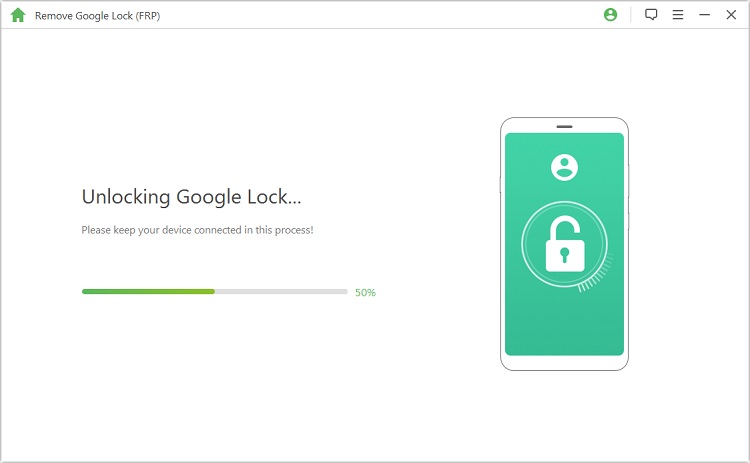 Step 6: Let the process finish in minutes, then enjoy accessing to your mobile.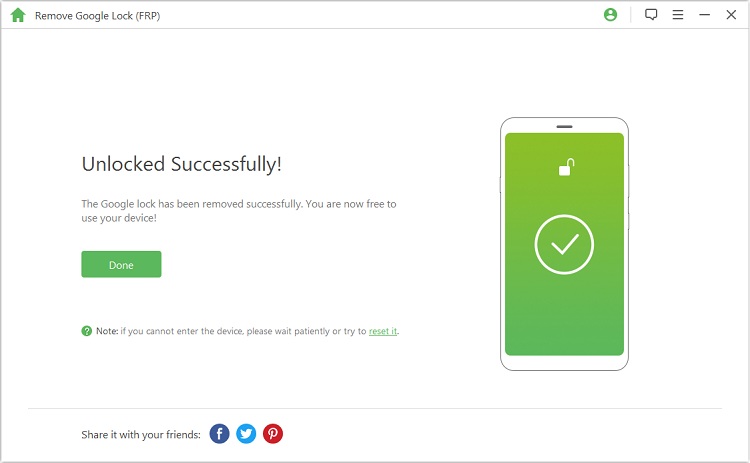 How to Avoid Being Locked with FRP Again?
To avoid this error happening again, you can simply remove the Google account linked with your device. Here are the simple steps:
Go to "Settings > Cloud and Accounts > Accounts" on your device.
Then click "Remove Account" to sign out your Gmail account.

Another way to remove Gmail account remotely is using Find My Device.
Go to android.com/find and sign in your Gmail account.
It will list all devices associated with this Google account. Then select the device and choose "Erase" to remove it.
---
Final Words:

Here we have discussed the easiest solution for you to bypass the error in an effective way. We highly recommend you to download LockWiper (Android) for free to have a trial. Access your mobile is only a few steps away!