WhatsApp is among the most used applications for communication, mainly for chatting and sharing media files. It has also introduced a business version for corporate employees. It makes communication easy and modern as compared to mail.
We know that WhatsApp creates a backup on iCloud for iPhone and Google Drive for Android. It can be used to restore lost data. What if the backup doesn't exist or is lost by the cloud? In this article, we will discuss what to do if WhatsApp has no backup found for this account.
Part 1. Why Does WhatsApp Say No Backup Found from iCloud?
First, let us talk about WhatsApp has not found a backup on iCloud. What could be the reason and solution to this problem? There could be different reasons; some of the most common reasons are:
Reason: Network Issue
Solution: While creating the backup, an unstable internet connection can disturb the backup process. Make sure that you have a good internet connection that is stable. If the backup is completed properly, then it should not give an error of no backup found from iCloud.
Reason: Corrupt Backup
Solution: An incomplete or corrupt backup also results in this error where WhatsApp backup is not found. Try to fix or repair the file or make a new backup so that it can be stored in a readable or usable format.
Reason: Insufficient iCloud space
Solution: iCloud only offers 5GB of free space to an iPhone user. If you have already uploaded files worth 5GB, then WhatsApp backup won't be saved on iCloud. So, make sure that you have sufficient space before you try to create a WhatsApp backup.
Reason: Server issue
Solution: Sometimes, Apple's servers are under maintenance. This is also the reason that the server is down and backup could not take place. Try again in a few hours when the maintenance is done. You can also confirm if Apple is under maintenance by reaching out to customer service.
Part 2. Why Can't Find WhatsApp Backup in SD Card/Google Drive?
In this part of the article, we will discuss an Android device whose backup cannot be found on an SD card/Google Drive. We know that Google Drive is more versatile than iCloud and is more useful as well. Let us see what could be the reasons behind not finding the WhatsApp backup.
Reason: Google Drive is Not Updated
Solution: Android has simple issues that can cause big problems. If you don't have the latest Google Drive, then backup may cause some issues. Try updating your Google Drive and then back up your WhatsApp.
Reason: Insufficient Storage
Solution: Google Drive does not offer unlimited storage. It also offers limited storage to its users. Make sure that your Google Drive has enough space before backing up your WhatsApp. If Google Drive is full, try removing some of the files and then back up your WhatsApp.
Reason: Accumulated Cache
Solution: Cache is a big problem for Android devices. If the cache is accumulated, then it may be unable WhatsApp to create a backup. Go to settings and make sure there is no cache. If there is, then try removing the cache and then create the backup.
Reason: WhatsApp Out of Date
Solution: Using a previous version of WhatsApp can also cause backup issues. So, make sure that you have the latest WhatsApp version downloaded from the Play Store. The automatic update may be turned off, so go to Play Store to check if there is any update pending.
Bonus Tip: The Better Alternative Way to Backup and Restore WhatsApp Data
Cloud services like iCloud and Google Drive can sometimes cause problems while backing up or restoring WhatsApp. We have a better alternative that works with both Android and iOS devices.
The user can simply use iMyFone ChatsBack to create a backup and then restore WhatsApp backup easily. It is a backup and recovery tool, especially for WhatsApp. It can backup or restore WhatsApp data in every scenario, whether it be a broken phone or system crash.
Moreover, with iMyFone ChatsBack, the user can recover WhatsApp data from Google Drive and iTunes as well. But here, we will only talk about how we can create a WhatsApp backup and restore it using this tool. Follow these steps to back up your WhatsApp data, including all the media files.
Step 1: Download iMyFone ChatsBack on your PC and install it. Open it and click on "Device Storage". Connect your phone to the computer and wait till it's detected.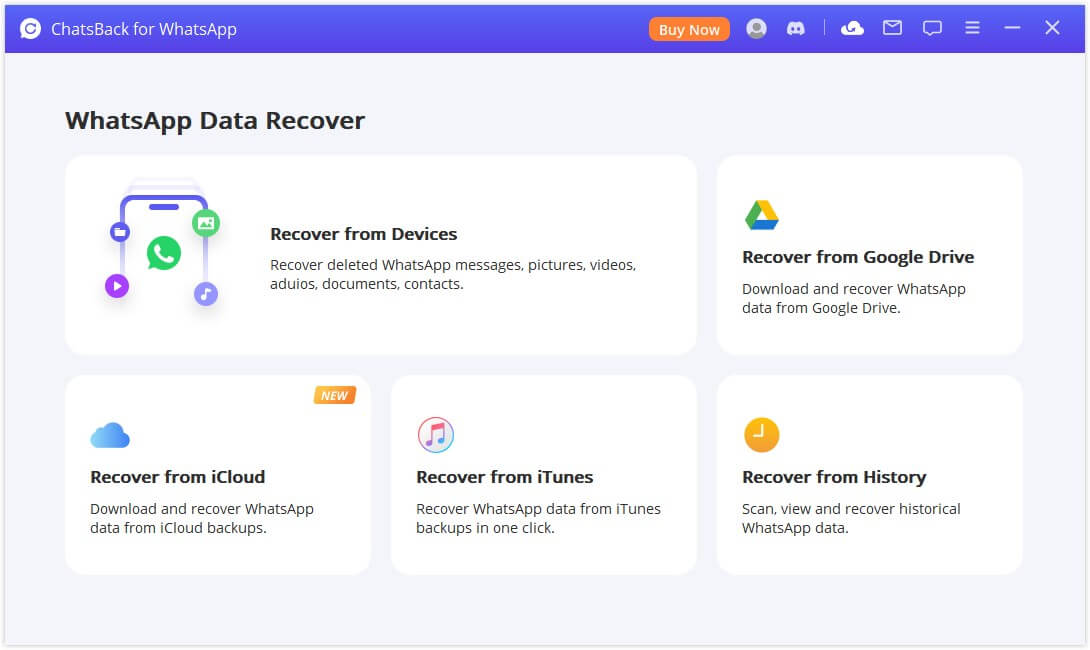 Step 2: This is the scanning step. Both Android and iOS have different techniques.
For Android: Once the phone is detected, the app will store your WhatsApp history record so that it can be fetched in the future. As the database is finished analyzing, click on "Next". Enter your WhatsApp number and put your OTP sent to you via SMS. Then ChatsBack will take some time to finalize your database.
For iOS: iOS users don't have to do anything. Just choose the type of WhatsApp and hit "OK". It will access the WhatsApp data automatically.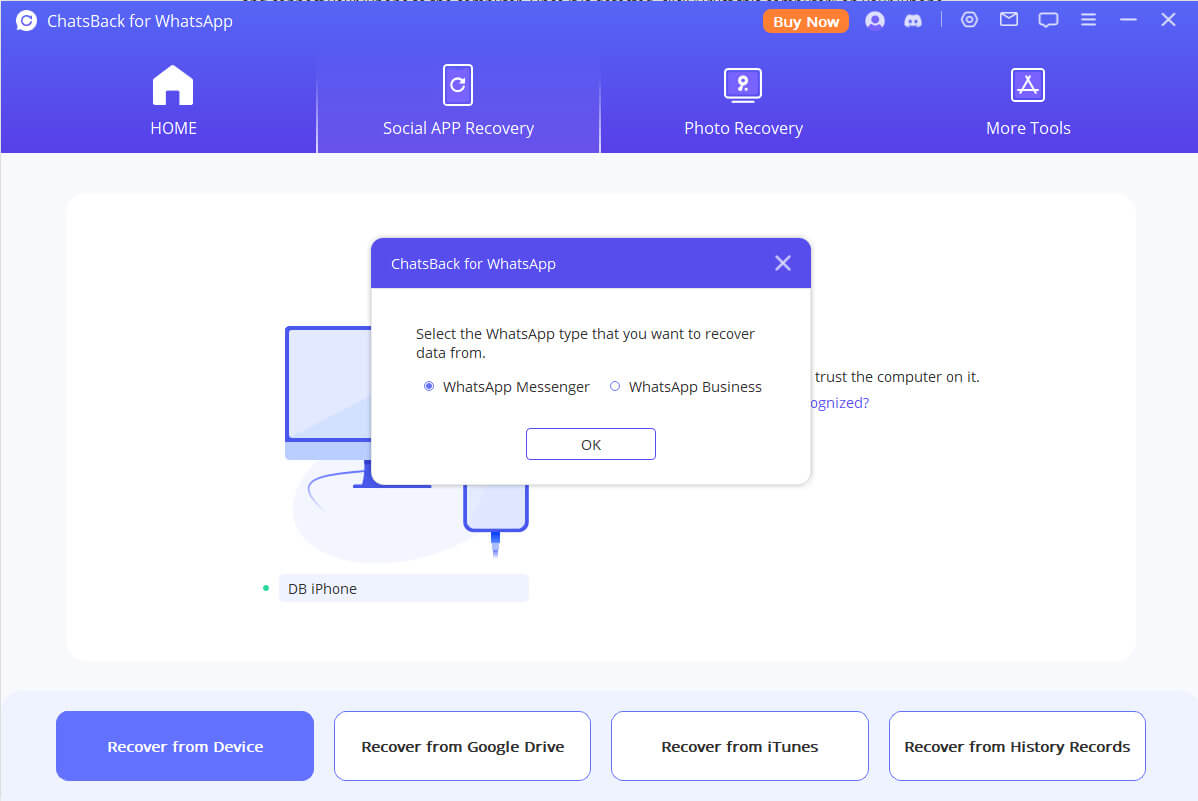 Step 3: Now, all the data is accessed by iMyFone ChatsBack. The user can then preview the data and restore the data that he wants. Either the user can recover the data to the device or PC. Recover the backup to the PC so that it can be accessed afterward.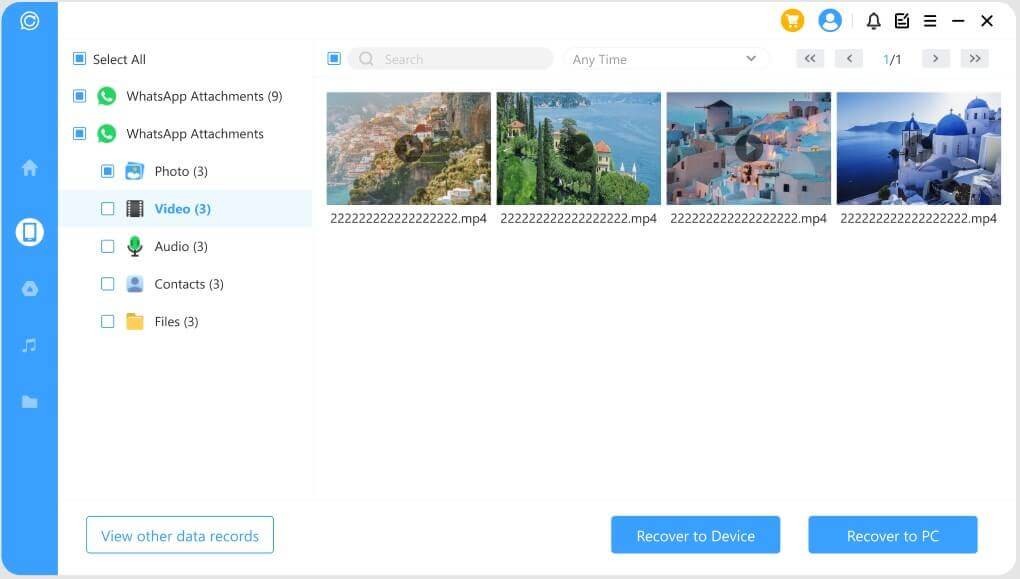 Conclusion
WhatsApp backup can be a little problematic sometimes. iCloud or Google Drive can give an error of WhatsApp backup not found. This could be due to many reasons that we have mentioned in the article. However, the best solution to create a backup and restore WhatsApp data is iMyFone ChatsBack. It is a PC application that specializes in WhatsApp data recovery. Download this tool now and try restoring your lost WhatsApp data.