WhatsApp is one of the most popular messaging mobile applications being used worldwide. It is an entirely free service that allows you to connect with anyone else in one-on-one or group settings.
When WhatsApp has an updated version, it indicates some bugs or problems have been solved. But what should we do when updating WhatsApp is unavailable? In this post, I will show you several methods to fix it. Now, let's move on.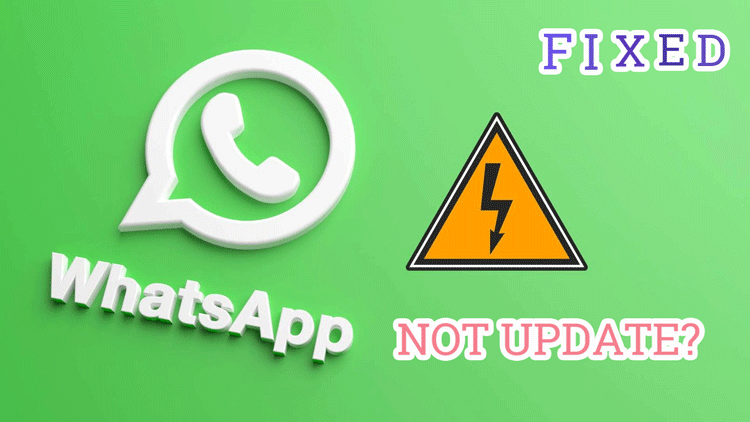 Part 1. The Reason that WhatsApp not Update
Like any other software, WhatsApp not updating Android or iPhone can be for several common issues:
Conflicting Codes: If you have more than one Google account associated with your device, you could run into an error code that makes your accounts get all messed up. It can confuse the app when it tries to update.
Insufficient Space: There may not be enough free space on your device, meaning you do not have room for a WhatsApp update.

Incompatible Build: If your device is old or the operating system is out of date, your WhatsApp update will not work.
Country Restrictions: Not every country allows WhatsApp to operate. It could be because of privacy laws or the style of government.
Part 2: The Method to Fix WhatsApp not Update in iPhone
Apple devices are pretty straightforward in getting your WhatsApp to work again. As long as you have power to your device, you can do any of these repairs. This way, you can fix WhatsApp not updating on iPhone issue.
01

Force to Restart iPhone
It's the most common and essential solution for any kind of issues you may have with your iOS device. So, if your WhatsApp can not update, try to force to restart your iPhone first. It varies according to the model of iPhone you have:
iPhone X/XS/XR/11/12/13

Quickly press and release the Volume Up & Volume Down button.
Press and hold the Power or Side button until the Apple logo appears.

iPhone 7/7+

Press and hold the Volume Down + Power buttons until the Apple logo appears.

iPhone 6 or earlier

Press and hold the Power + Home buttons for a few seconds, releasing them when the Apple logo appears.
02

Uninstall and Reinstall WhatsApp
"Uninstall and reinstall WhatsApp" is the second most common method to fix WhatsApp not updating on iPhone. It could be that the application itself has an internal error or can't communicate like usual with the rest of your iOS device.
Press and hold the WhatsApp icon on the home screen till it starts to wiggle.
Tap on the Delete option that appears to uninstall the app.

Download and reinstall WhatsApp from the Apple Store.
03

Make Sure Your iPhone Storage Space is Enough
Between all the media we take and the number of applications on our phones, it only makes sense that we will occasionally run out of space. If you haven't taken the time to backup your iPhone, do it before deleting anything from your device to free up space.
Navigate to Settings and select General.
Tap on iPhone Storage to check if you have enough room.

Delete any games/apps/media to free up storage space before trying a WhatsApp update again.
Transferring your photos and videos to your PC or cloud backup is a good idea.
04

Check Network Connection
You may have run into a dead zone while updating your device, or the Wi-Fi you were connected to could suddenly shut down. Either way, you should double-check your network connection to ensure that your WhatsApp update isn't being disrupted.
Open Settings > General > Reset. Then tap on Reset Network Settings.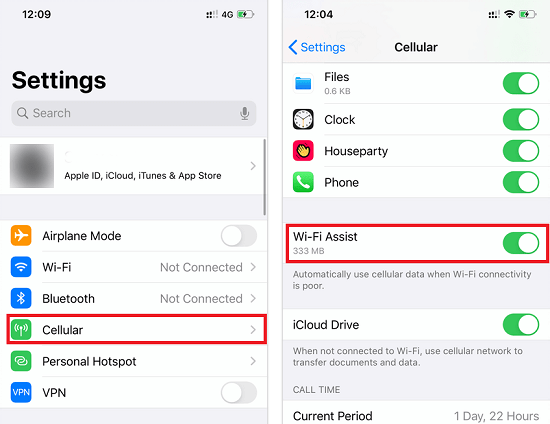 Note
This operation will kick you off any network. Be sure to make a note of the password that you'll need to reconnect.
Part 3: Fix WhatsApp not Update on Android
Many of the same fixes for WhatsApp not updating on Android are similar to using an iPhone. They just require a few tweaks to the individual steps.
01

Uninstall and Reinstall WhatsApp on Your Phone
It is also the most common way to fix WhatsApp not update on Android devices. Of course, like any other software application, unknown errors can occur.
Navigate to Settings, then select Apps & Notifications or Application Manager.
Choose WhatsApp from the list and tap on Uninstall.
Visit the Google Play Store and download and reinstall WhatsApp to your device.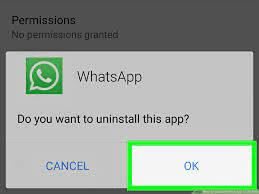 02

Remove and Re-add Google Account
As we mentioned initially, having too many or conflicting Google accounts can cause your WhatsApp update to crash. The easy way to fix this is to simplify the account you're using.
Go to Settings and select Accounts or Accounts & Backup.
Tap and select the Google account. Then tap on Remove Account and confirm.
Re-add your Google account by going back to Settings and selecting the Accounts option.
Tap on Add Account, then sign into Google.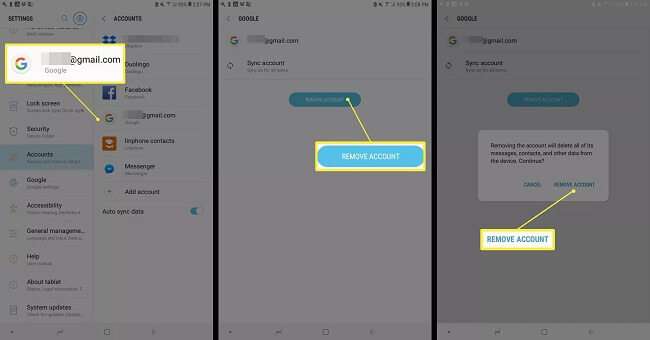 03

Change the Network Connection to Wi-Fi Only
Sometimes you may not have a solid cellular connection or not enough bandwidth to download the WhatsApp update causing it to crash. Make sure you're in range of a strong Wi-Fi connection, then follow these steps:
Open your notification panel and tap on Mobile Data icon to disable it.
Tap on Wi-Fi icon to enable it. Then connect to your Wi-Fi network of choice.
04

Clear Google Play Store's Cache and Data
If you have too much old data in the short-term memory of your device (also known as cache) concerning the Play Store, you may need to flush that info out of the way so your WhatsApp update can work correctly.
Go to Settings and select Apps > Google Play Store > Storage > Clear Cache > Clear Data.

Once the data is cleared away, try reopening the app again and updating WhatsApp.
Bonus Tips: One-click to Backup WhatsApp Data
Before you free up space on your device for a WhatsApp update, why not use a powerful software iTransor for WhatsApp to backup your WhatsApp data? It is a professional software for WhatsApp data backup, transfer, and restore. In this way, you can avoid any risks to loss your data. For data backup, just needs three simple step:
Step 1.Download and install iTransor for WhatsApp on your PC and connect it with your mobile devices. Then click "Back Up" after the program detect finish.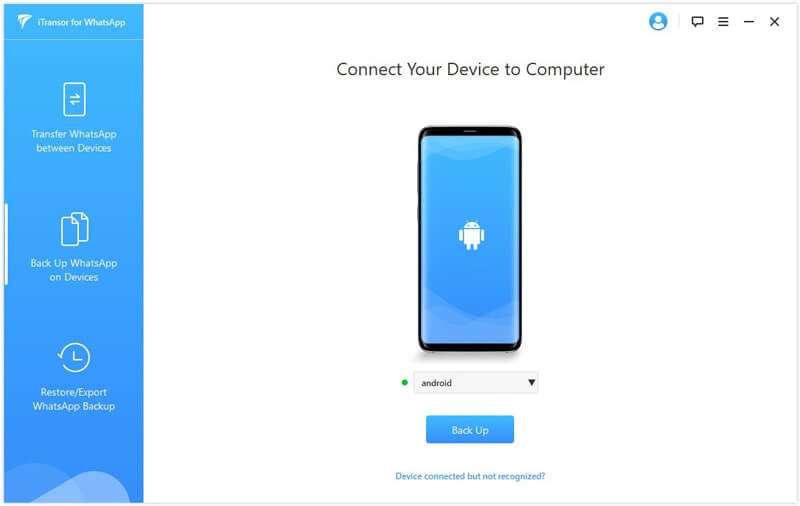 Step 2.Wait for the backup procession finish. Its depend on the file size you transfer.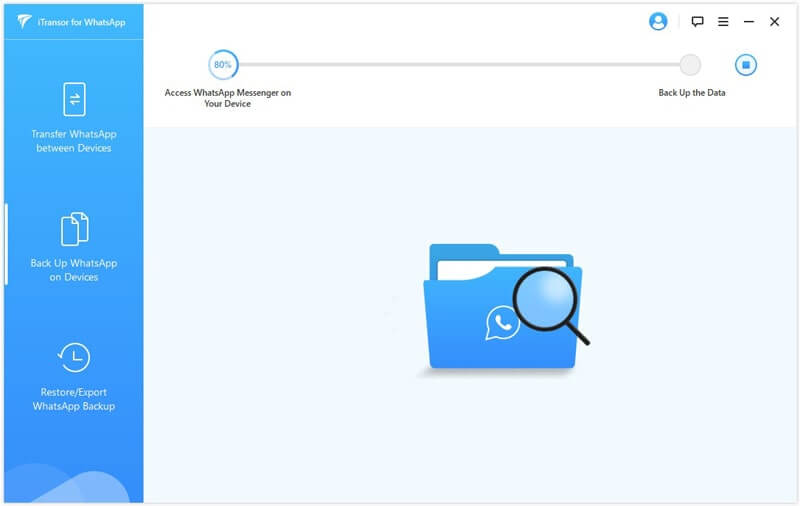 Step 3.After backup complete, you can view the backup data on PC.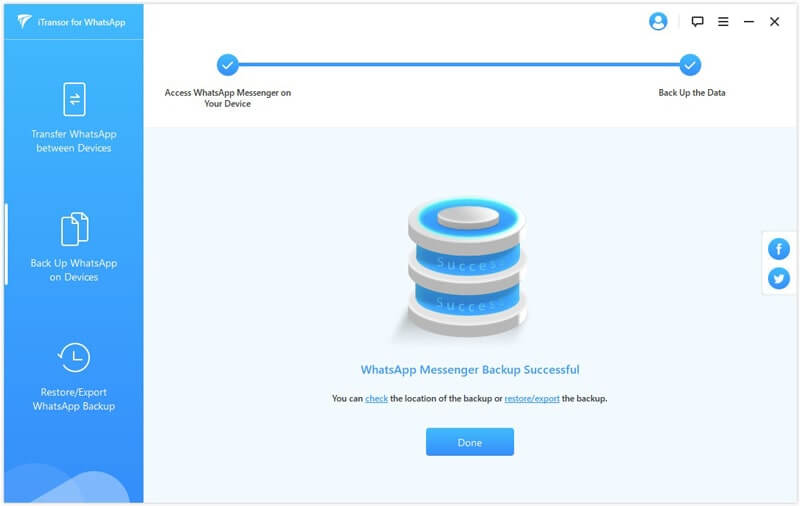 Conclusion
If you can't update your WhatsApp, you can try the methods we mention above. And for WhatsApp data protect, you'd better to use iTransor for WhatApp to have a fully backup your data. Click the button below to try the free version right now!