Purchase a used iPhone that is stuck in iCloud Activation Lock but lacks the Apple ID and password? When restoring your iPad, you may encounter the Activation Lock screen. Have you forgotten your password? Is Activation Lock enabled with an unknown Apple ID? AnyUnlock can save you from despair no matter how you became trapped by iCloud Activation Lock. You can bypass the lock and gain instant access to any iPad, iPhone, or iPod touch with just a few simple clicks. There is no need for an Apple ID or a password. And no complex operations are required. This blog will help you a lot in removing the activation lock.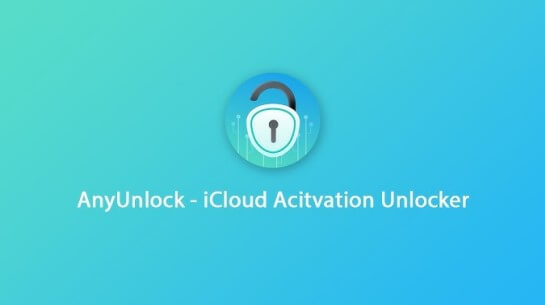 Part 1. Everything about Anyunlock iCloud Activation Unlocker
AnyUnlock - iCloud Activation Unlocker is a simple iCloud activation unlocking tool that provides a variety of options for unlocking the locked Apple devices and services. The tool is extremely quick and easy to use, with a good track record in jailbreaking locked Apple devices. Today we will review this product and examine its features and functions in order to provide you with a conviction on the product. Without further ado, please read the AnyUnlock review.
1.1 What is Anyunlock iCloud Activation Unlocker
AnyUnlock iCloud Activation Unlocker was created by iMobie software developers, and they claim that this software can remove find my iPhone Activation Lock without such previous owner's knowledge.
All iCloud-related features will be accessible whilst using the tool on your iPhone. The FaceTime, App Store, and iTunes Store are all included.
AnyUnlock is a useful app for anyone who has forgotten their Apple ID or purchased a used device that is locked with iCloud verification. The software will quickly bypass the iCloud block and allow you to access your iPhone, iPad, or iPod. If you want to unlock an Apple device, AnyUnlock is a good option.
1.2 Features of Anyunlock iCloud Activation Unlocker
AnyUnlock is risk-free.
Using this software will also erase all data on your device.
Activation of iCloud Unlocker does not support all iOS devices.
Some functions will remain inaccessible even after using this tool to remove the iCloud lock.
The iDevice Verification attribute can be used to learn important information about your new iPhone.
During the jailbreaking process, your device may be damaged (before removing the iCloud lock or finding an Apple ID).
1.3 How to Use Anyunlock iCloud Activation Unlocker
The devices that this tool supports are the following:
iPhone 5S to iPhone X
iOS version 12.3 and newer
iPad (4th Generation to 7th Generation)
iPod Touch (7th Generation to 9th Generation)
Steps to Follow
Connect the idevices you want to, including iPod, iPhone, or iPad, to your Computer through any USB Cable.

Follow the onscreen settings and select the Start Now option.
After that, select the jailbreak option by using the device.
After selecting the jailbreak option, you will choose the Bypass Now option.

When the bypassing process is completed, you will see the interface as below. And you can go to the home page by clicking Done button.

1.4 FAQs about Anyunlock iCloud Activation Unlocker

1

Is Anyunlock iCloud Activation Unlocker iCloud Activation Unlocker free?

They do not offer free versions of the application.

2

Is iMobi Anyunlock iCloud Activation Unlocker safe?

Yes, it is very safe and secure to use the AnyUnlock application. The app upholds the security of your confidential data and does not copy, duplicate or share your data.

Part 2. The Best Anyunlock iCloud Activation Unlocker Alternative

Although Anyunlock is a nice tool, but it is not free of cost. So, if you want the best alternative tool, you can try iMyFone iBypasser activation unlock tool.

2.1 What is iMyFone iBypasser

Several situations in our daily lives, such as purchasing a used iPhone or forgetting an Apple ID password, can result in an activation lock. iMyFone iBypasser can assist you in removing the iCloud activation lock without a password.

2.2 How to Use iMyFone iBypasser

Now, watch the video to learn how to remove/bypass icloud activation lock on iPhone/iPad/iPod Touch.

Here are also the detailed steps to remove iCloud activation lock screen with iBypasser:

Step 1. Download and launch iMyFone iBypasser on your computer. Click "Start" and connect your iPhone/iPad/iPod touch to the computer with a USB cable.

Step 2. The program will start downloading a package which helps you jailbreak your iPhone.

Step 3. Follow the onscreen instructions and then click "Next" after the jailbreak finished.

Step 4. Click "Start Bypass". iBypasser will instantly start to bypass the iPhone activation lock screen. The bypassing process only lasts seconds.

Wait a minute, the iCloud activation lock will be successfully bypassed.

Supported iOS versions: iOS 12.0 and above versions, including iOS 14.8.

Supported iOS devices

iPhone: iPhone X, iPhone 8 Plus, iPhone 8, iPhone 7 Plus, iPhone 7, iPhone SE, iPhone 6s Plus, iPhone 6s, iPhone 6 Plus, iPhone 6,;
iPad: 5th Generation iPad (2017), 6th Generation iPad (2018), 7th Generation iPad (2019), iPad mini 2 (2013), iPad mini 3 (2014), iPad mini 4 (2015), iPad Air (2013), iPad Air 2 (2014), 12.9-inch 1st Generation iPad Pro (2015), 12.9-inch 2nd Generation iPad Pro (2017), 9.7-inch iPad Pro (2016), 10.5-inch iPad Pro (2017);
iPod touch: iPod Touch 6, iPod Touch 7.

2.3 FAQs about iMyFone iBypasser

(1)Does iBypasser work?

Yes, it is one of the best tools with the best user reviews and does the action in almost 24-72 hours.

(2)Is iMyFone iBypasser safe?

One of the biggest advantages of iBypasser is that it is safe to use. The user agreement states that any person's information will be safe and secure, and there will be no unauthorized access.

Conclusion

Activation lock is one of the major problems that may occur when you use any idevice. For this purpose, you can use the tools like activation unlocker. However, these tools are the best but are a bit expensive. If you need the best tool that is free of cost and has all the features, then you can choose iMyFone iBypasser. It is safe, free and responsive as well.