AT&T offers everything that any user can imagine in a mobile carrier but unfortunately, it is not always the right option for everyone. Sometimes it becomes a difficult task for the users to unlock AT&T iPhone. But is it possible to ditch the phone you love and switch? Definitely No! So, today we have brought you a complete guide on unlocking AT&T iPhone by yourself.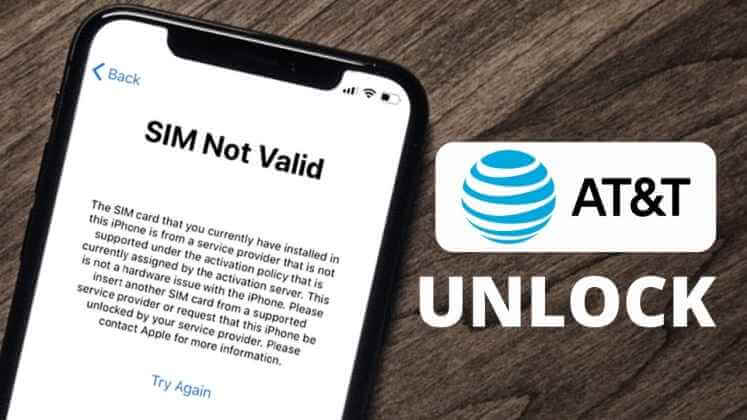 Part 1: Why Unlock an AT&T Phone
If you want to use your AT&T phone with a different carrier, you'll need to unlock it first.
1
Internationally Travelling
To unlock an AT&T phone while traveling internationally allows you to use a local SIM card rather than being charged roaming fees by your home carrier. This can save you a significant amount of money, especially if you are traveling to a country with high roaming rates. Second, it gives you the ability to use local data services, which can be much cheaper than data roaming rates. Finally, it allows you to make calls to local numbers rather than international numbers, which can also save you money.
2
Switch Carriers
When you unlock an AT&T phone, you can use it with any carrier that uses GSM technology. GSM technology is a type of cellular technology used by many cell phone companies worldwide. AT&T uses GSM technology, so unlocking an AT&T phone allows you to use it with carriers that use GSM technology. This is important because it allows you to switch carriers without having to buy a new phone.
Part 2: Check Before Unlocking Your Phone
Before you unlock your phone, you should check with your wireless carrier to make sure that it is allowed on your plan. Some carriers do not allow phone unlocking or may charge a fee to do so. You should also make sure that your phone is compatible with the carrier you want to switch to. Not all phones will work with all carriers. Finally, you should back up your phone in case anything goes wrong during the unlocking process.
Part 3: How to Unlock AT&T Phone
As we have discussed above that if you want to use a phone from AT&T on another carrier's network, you will need to have the device unlocked. Thus to unlock AT&T iPhone here are some methods:
1

Unlock from Official
The official method to unlock an AT&T iPhone is to contact AT&T and request an unlock. The user can contact them by calling them or by visiting their website. If the customer is eligible for an unlock, AT&T will provide a code that is later used to unlock the iPhone. However, to contact AT&T and request an unlock, you will need to have the following information handy:
Your AT&T account number.
Your iPhone IMEI number.

There are three different approaches to getting the IMEI number associated with your iPhone:
Dial *#06#

Choose General > About >IMEI from the menu accessible under Settings.



Based on your phone model, you may find the IMEI number on either the SIM card slot or the backside of the phone.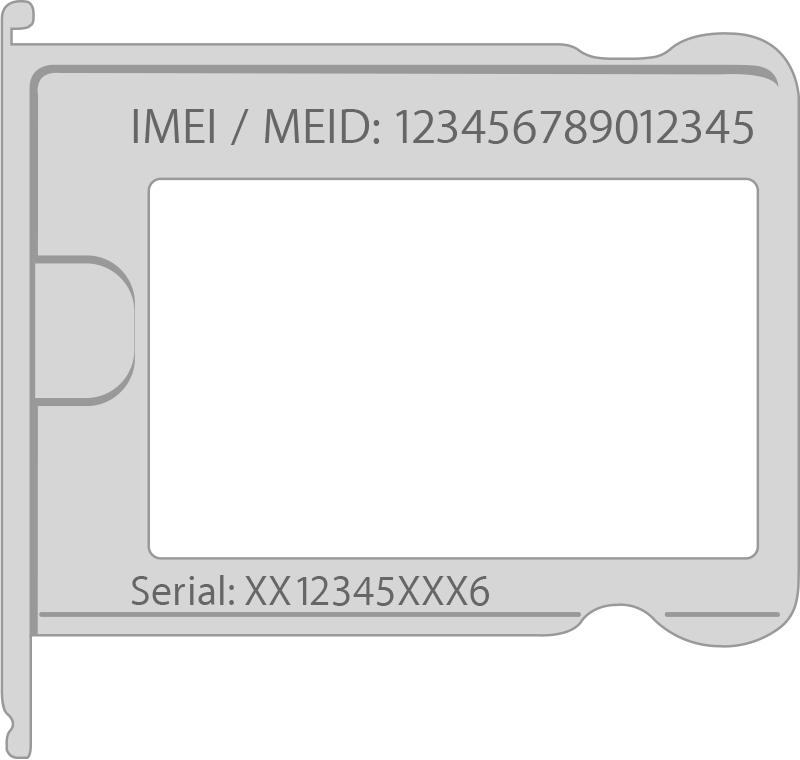 Your iPhone account password.

2

Using iMyFone iBypasser to Unlock Any Carrier Lock
iMyFone iBypasser is an ultimate solution for you. This tool is more than amazing and you can use it free of cost. So, what else do you need from this tool? The features are amazing.
Key Features:
You can also easily bypass the iCloud activation lock without using any password or an Apple ID.
You can turn off the feature of Find My [device] without using the passwords.
Use your device without having to provide any personal information.
Here is the video tutorial to unlock carrier-locked iPhone with iMyFone iBypasser.
Steps to Bypass iPhone SIM Lock
Step 1. Download and install iMyFone iBypasser on your Mac or Windows. Open it and choose "Remove iPhone SIM Lock" and hit Start.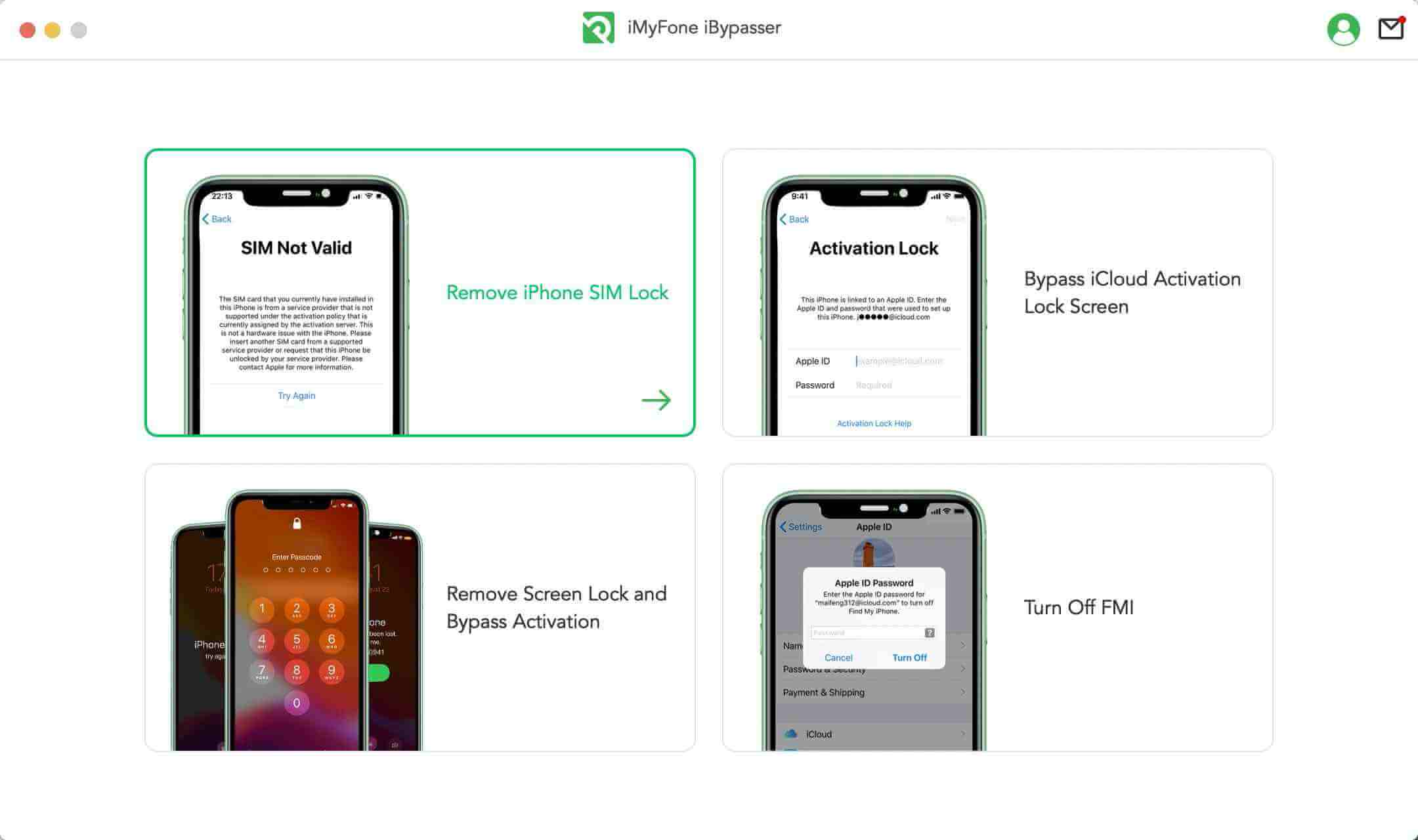 Step 2. Connect your iDevice to PC with USB cable.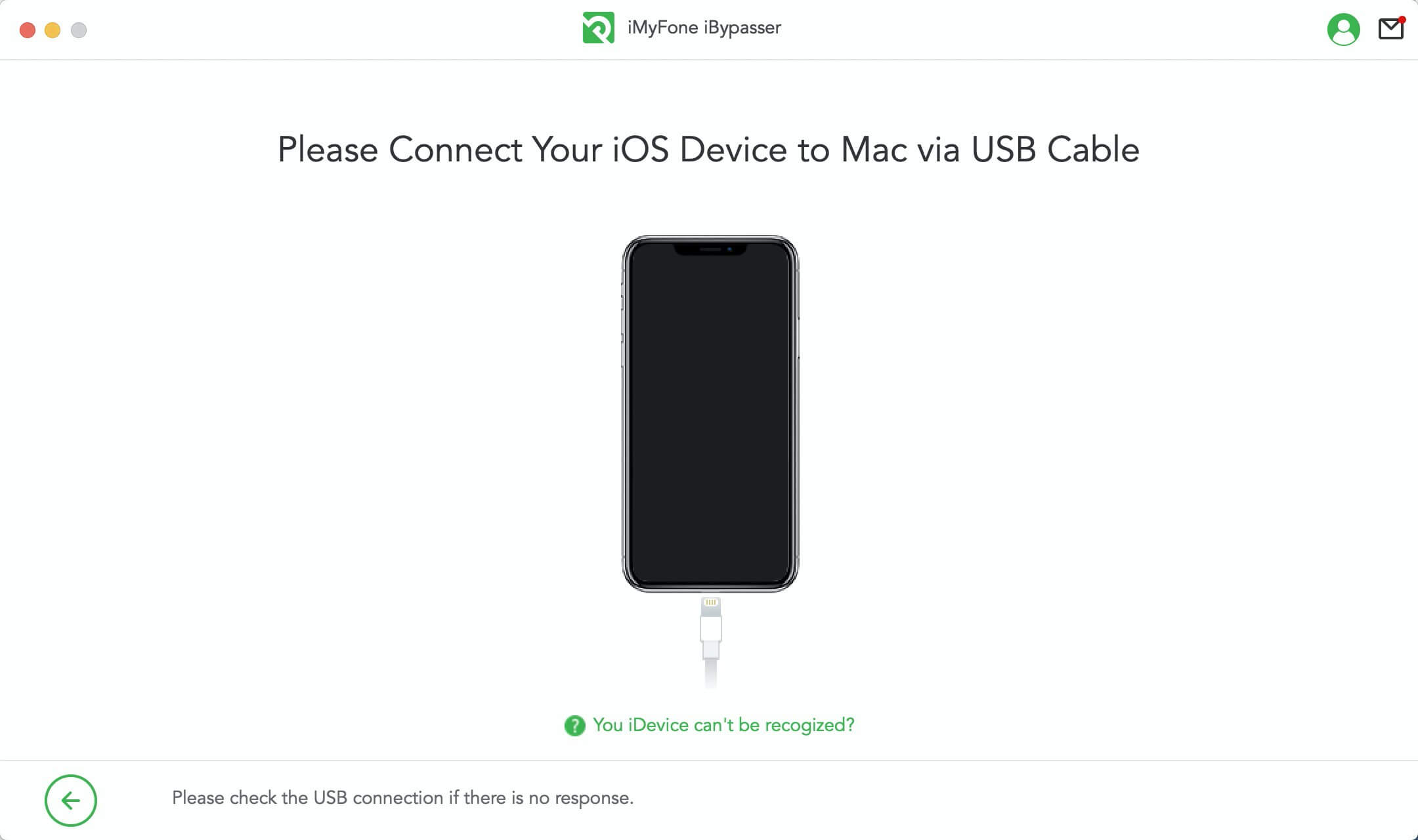 Step 3. Click Next to jailbreak the device.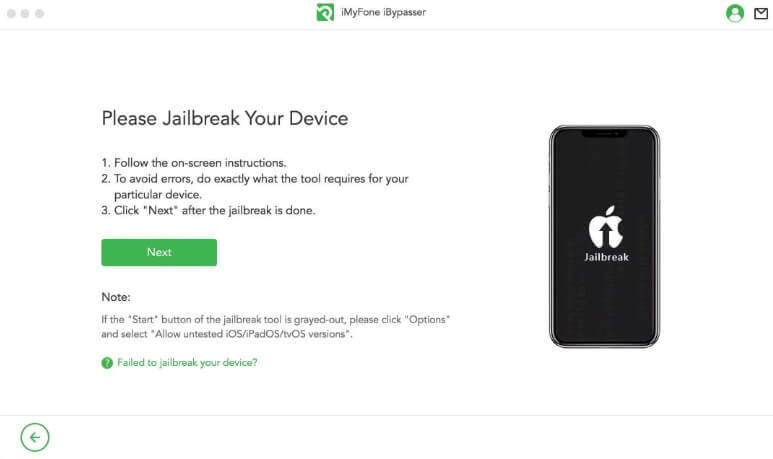 Step 4. Comfirm your device's information.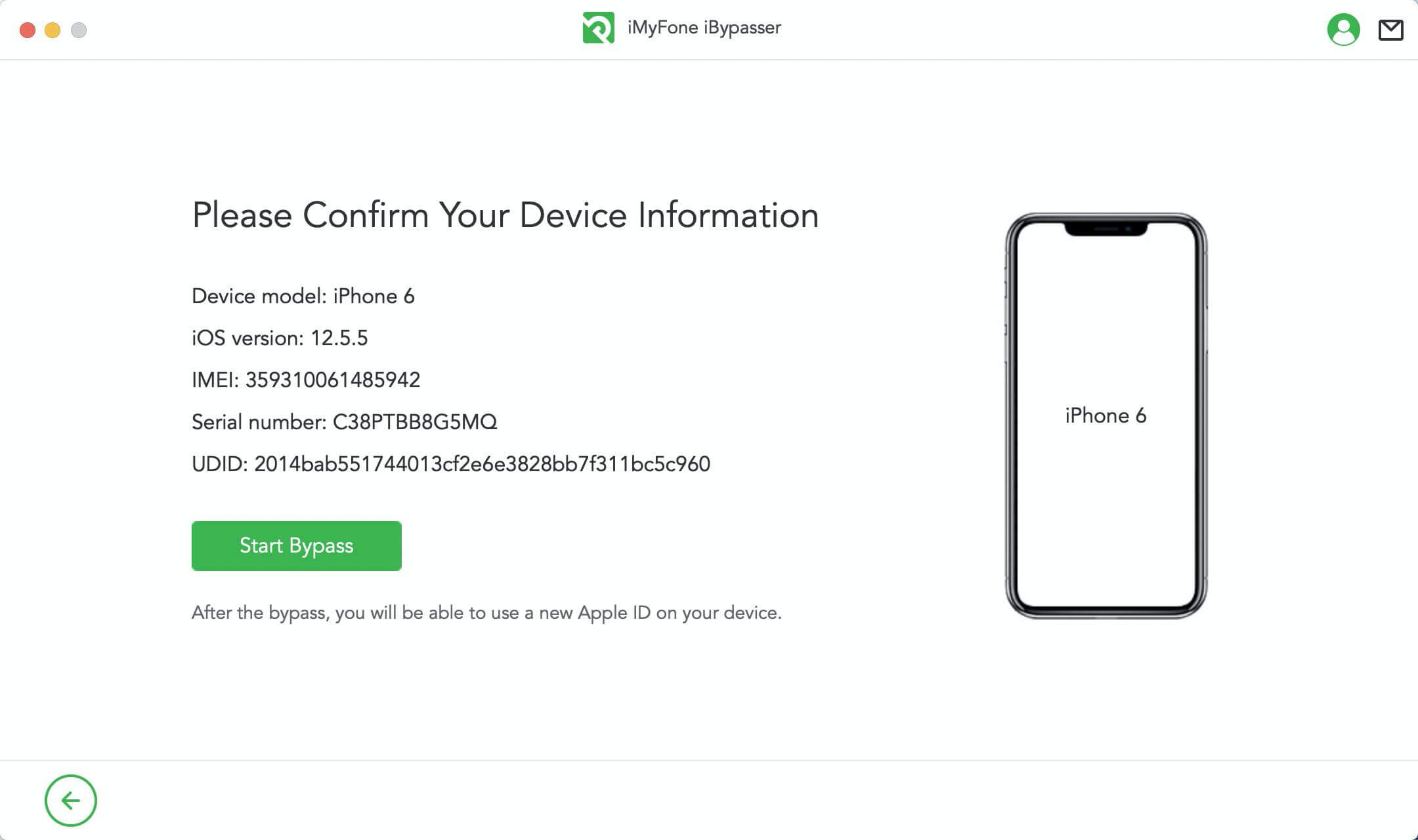 Step 5. Wait a minute to unlock the SIM lock.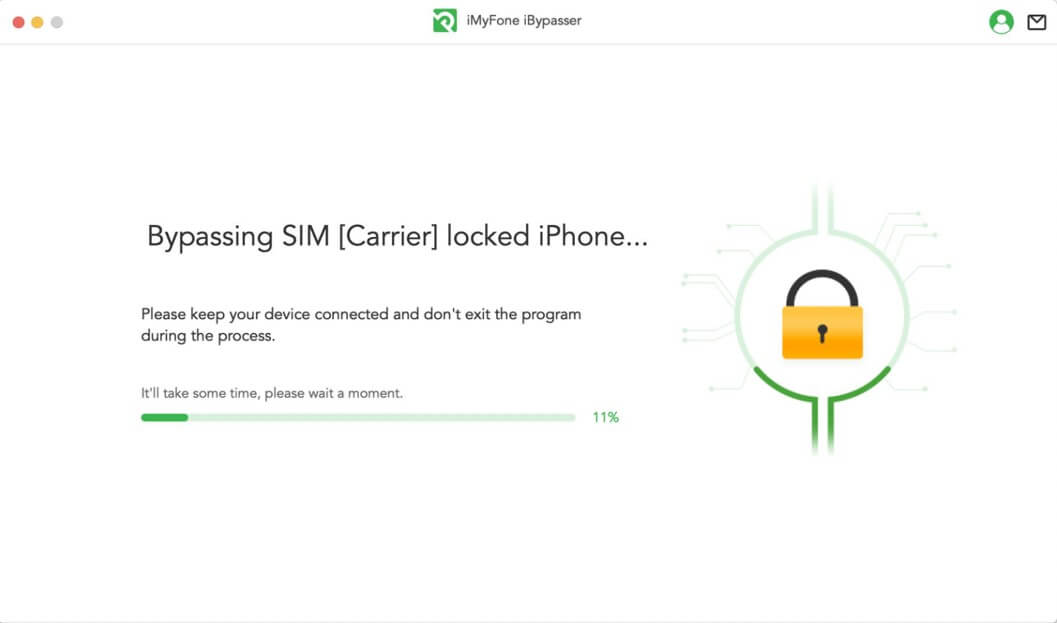 Step 6. Now successfully bypass the SIM lock.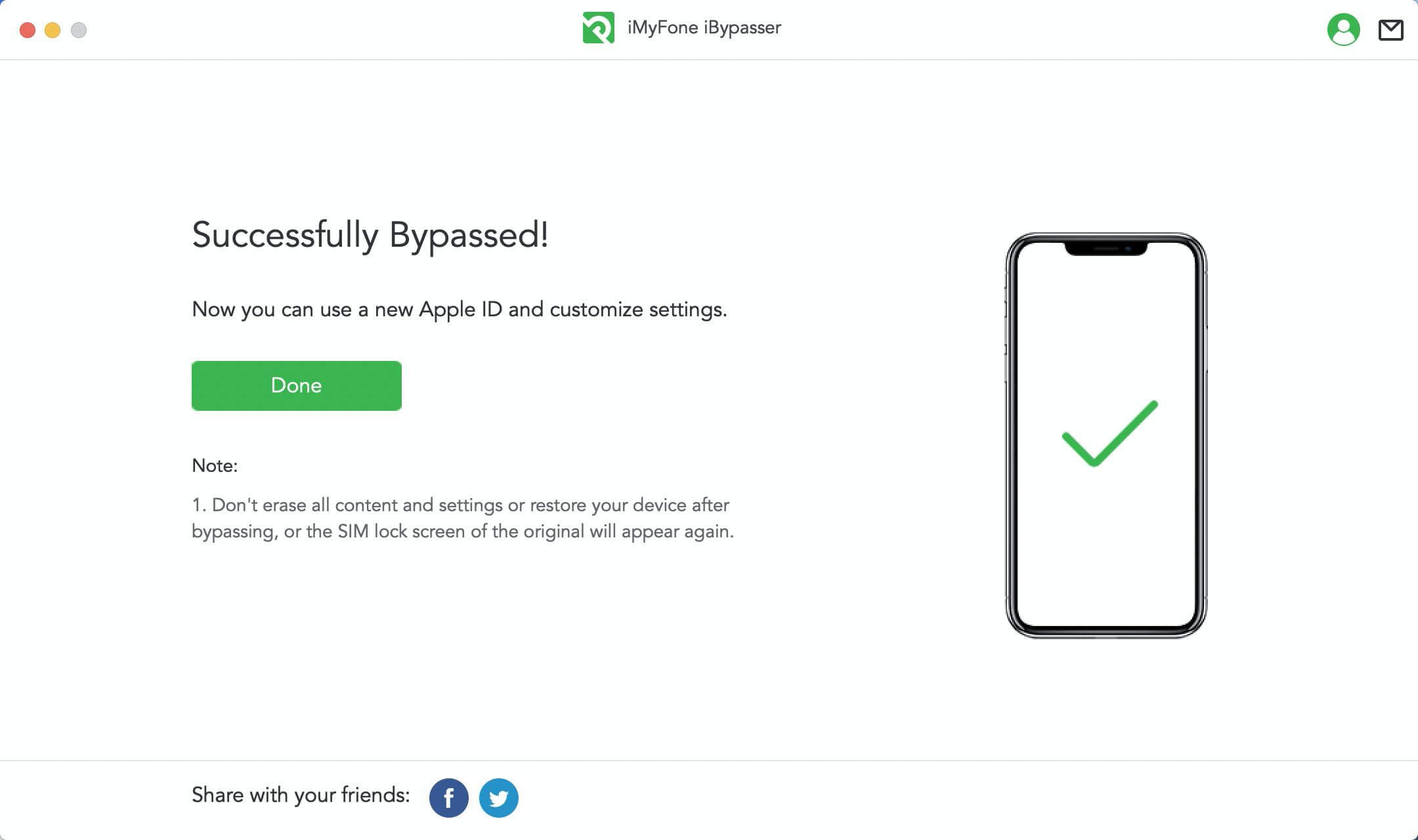 Final Thoughts
There are many reasons why you might want to unlock AT&T iPhone. Whether you are traveling internationally or want to switch carriers, unlocking an AT&T phone can save you money and give you the freedom to use your phone how you want. While AT&T does provide a way to unlock your phone, it can be a lengthy and complicated process. Luckily, there are other options available. Some of the options are mentioned above. However, in these options the best one is like iMyFone iBypasser. It can help you unlock your phone quickly and easily.