Several people buy iPhones on contract. Buying a locked iPhone based on a contract has a lot of advantages. However, a locked iPhone doesn't provide you with all the useful features of an iPhone device. In this case, the best way is to unlock your iPhone. This article focuses on Rogers carrier-locked phones and explains the process to unlock Rogers iPhone.
Read until the end and find out everything you need to know.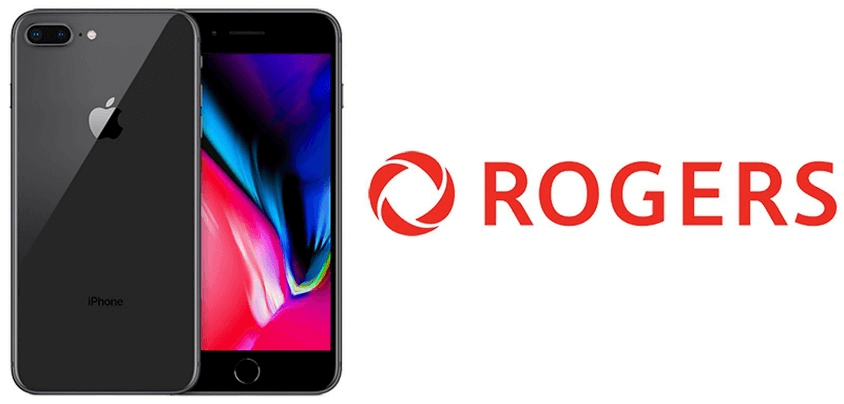 Part 1: Something You Should Know about Unlocking Rogers iPhone
1

Why Should I Unlock My Cellphone?
---
Several people are unaware of the benefits of unlocking your iPhone. A carrier-locked iPhone only works with a carrier that sold that iPhone.
If you wish to gift your phone to someone who uses another data carrier, they can use their sim in an unlocked iPhone. Similarly, if you have to go abroad, you can take your unlocked iPhone with you and use a sim card that works in it.
A locked iPhone also sells for cheaper compared to a locked iPhone.
2

The Requirements of Unlocking Rogers iPhone?
---
In order to unlock Rogers iPhone, you need to sort out a few things beforehand. Here are some things that you should know/do before you initiate the process of unlocking Rogers iPhone.
Find out your IMEI number
The first step to unlock Rogers iPhone requires you to find the IMEI number of your locked iPhone device. IMEI number is a unique registration number of a device.
You can find your iPhone's IMEI number:
On the package of your device.
You can also find it under general and phone information settings.
IMEI number can also be found by dialing *#06#.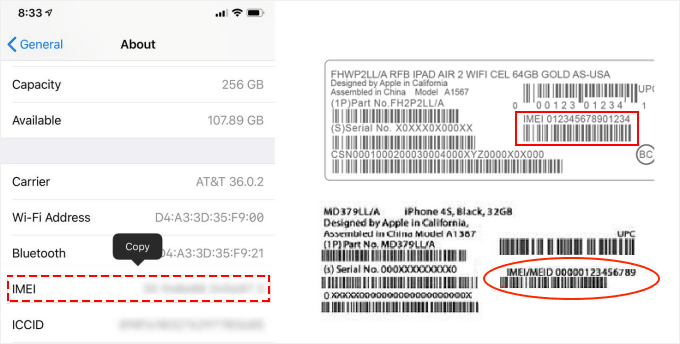 You should write this number; you will need it later.
3

How to Unlock Rogers iPhone?
---
Find the Legal Information
Next, you need to know whether you have the legal right to unlock your iPhone. In Europe, the EU parliament allows citizens to unlock their locked devices. The UK laws also let users unlock iPhone devices.
Insert a Different SIM Card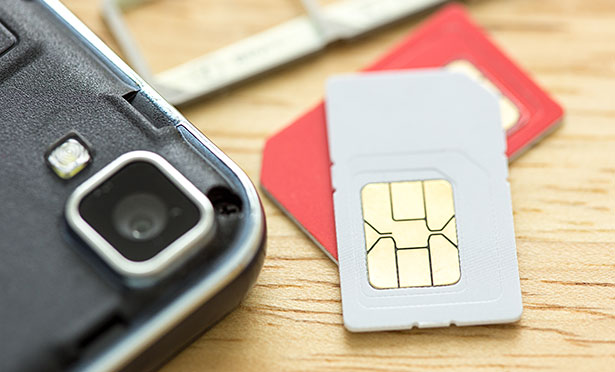 When you put a Rogers network sim card in your locked device, it will work normally. However, if you wish to unlock your locked Rogers iPhone, you need to insert a different sim card.
Note
Fido SIM card uses the same network as Rogers.
Thus, insert a different sim card to unlock your iPhone. The phone will show you an unlock prompt when you insert a different data network card.
Unlock process
To unlock other phones, the Rogers unlock code generator application works perfectly. However, if you want to unlock Rogers iPhone, the request is made through apple servers and iCloud.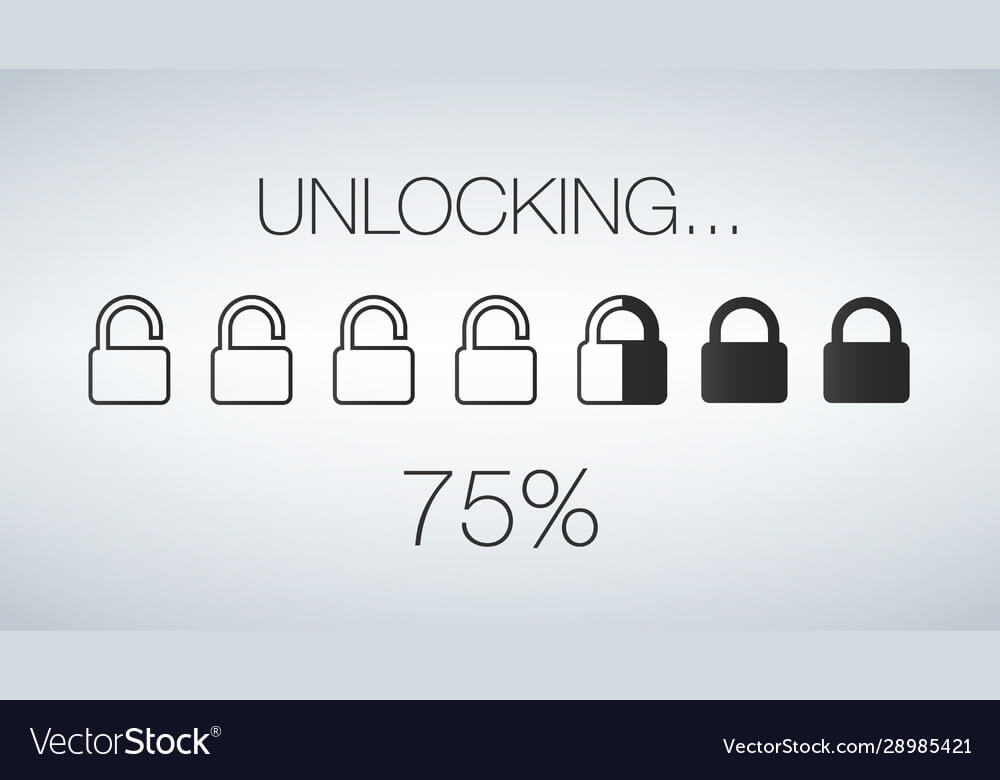 iPhone models
Some iPhone models are locked when purchased directly from Rogers. However, newer iPhone models like iPhone XR, iPhone XS, iPhone XS Max, iPhone 11, and iPhone 11 Pro max are not factory locked by Rogers and do not require unlocking.
Theft prevention
Data carriers have sometimes started shipping these locked premium phone models to prevent theft. In this case, the phone will be unlocked automatically upon the first activation with a valid Rogers SIM card.
Auto-unlock and request
You need to ask to unlock the device if it doesn't unlock automatically. To unlock a Rogers iPhone, you must send an official request to Apple through your carrier (e.g., Rogers). Once your request is approved, the unlock will be sent wirelessly to your phone.
End users usually need to:
Insert another carrier's SIM card.
Connect iPhone to iTunes.
Connect iPhone to iTunesThen Reset the Device.
After these steps, iTunes will display the message "Congratulations! Your phone is unlocked". If you don't have a different SIM card for your iPhone, you can connect your phone to iTunes, erase and reset your phone to unlock it.
Part 2: How to Unlock Rogers iPhone before 12 Months
1
Cellunlocker
---
Cellunlocker is a famous website that unlocks thousands of mobile phones each month. Many people use this service to unlock their devices when they are traveling. Cellunlocker.net allows users to use another data carrier on their phone when their data carrier contract doesn't allow it.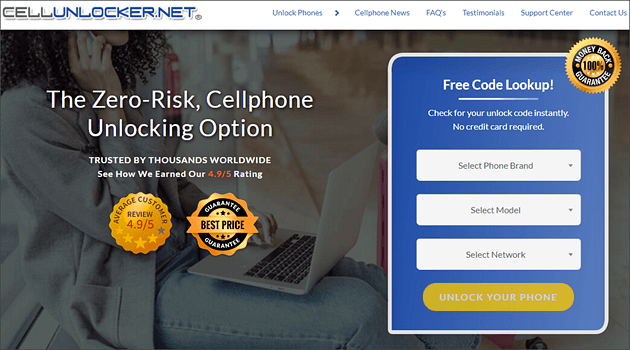 The unlocking process at Cellunlocker is simple. For the most part, it feels automated. Users do not have to worry about the process or do something technical themselves.
End users usually need to:
Fill out the unlock form at Cellunlocker.net with your device details.
Once Cellunlocker gets your request form, it will search for an unlock code.
You will receive the unlock code via email.
Follow the instruction in the email and unlock Rogers iPhone.
After following the email instructions and using the data unlock code, your Rogers locked iPhone will work with any other data carrier.
2
Canada Unlocking
---
Canada Unlocking is a great website that helps people unlock their data carrier-locked devices. This website is also very reputable, and a lot of people use this. If you want to unlock your iPhone using Canada Unlocking, the process is also very simple and easy.
If you do not meet the minimum requirements for unlocking your Rogers iPhone, then you can use Canada Unlocking. Contact the Canada Unlocking website with the required information, and they will send you the unlock code.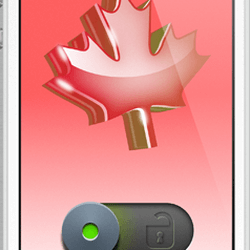 Once you insert another network sim card in your Rogers unlocked iPhone, it will prompt you to unlock your device. You should enter the unlock code sent by Canada Unlocking and restart your locked Rogers iPhone device.
Canada Unlocking doesn't take too long to unlock your iPhone device, and you can expect a code soon after submitting your request.
3
iMyFone iBypasser
---
The last and probably the best way to unlock your locked Rogers iPhone on our list is the iMyFone iBypasser. This is a third-party iPhone unlocking tool that lets you unlock Rogers iPhone.
You can buy this software from their website and install it on your computer. After you have completed the installation, you should connect your iPhone.
There are a bunch of options on your iMyFone iBypasser tool. Navigate to the "unlock iPhone" section. Unlocking the iPhone is standard, and you can do it at home. Just follow the instructions. After you have completed the instructions, your iPhone will unlock, and you can use any sim on your iPhone.
Here is the video tutorial to unlock carrier-locked iPhone with iMyFone iBypasser.
Steps to Bypass iPhone SIM Lock
Step 1. Download and install iMyFone iBypasser on your Mac or Windows. Open it and choose Remove iPhone SIM Lock and hit Start.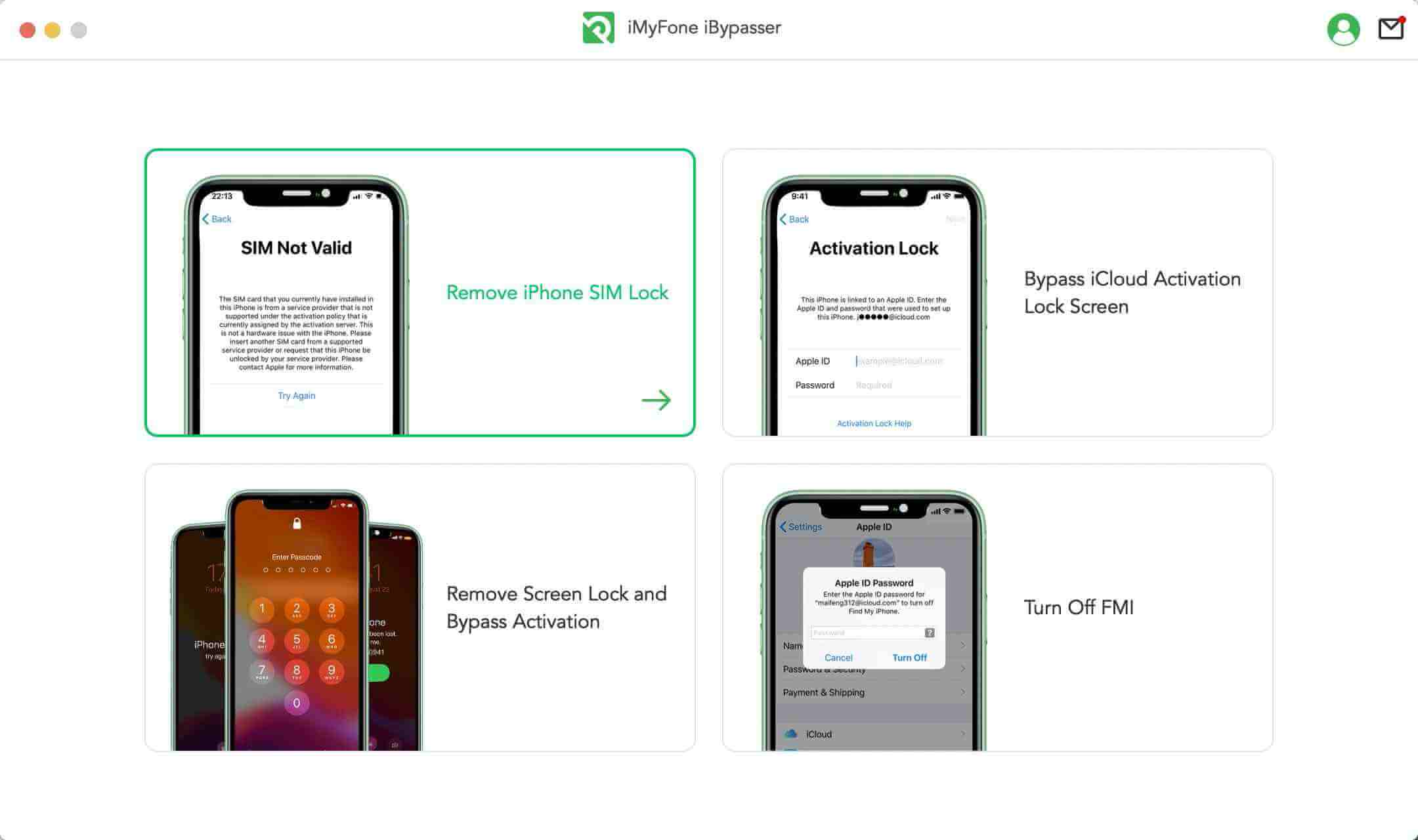 Step 2. Connect your iDevice to PC with USB cable.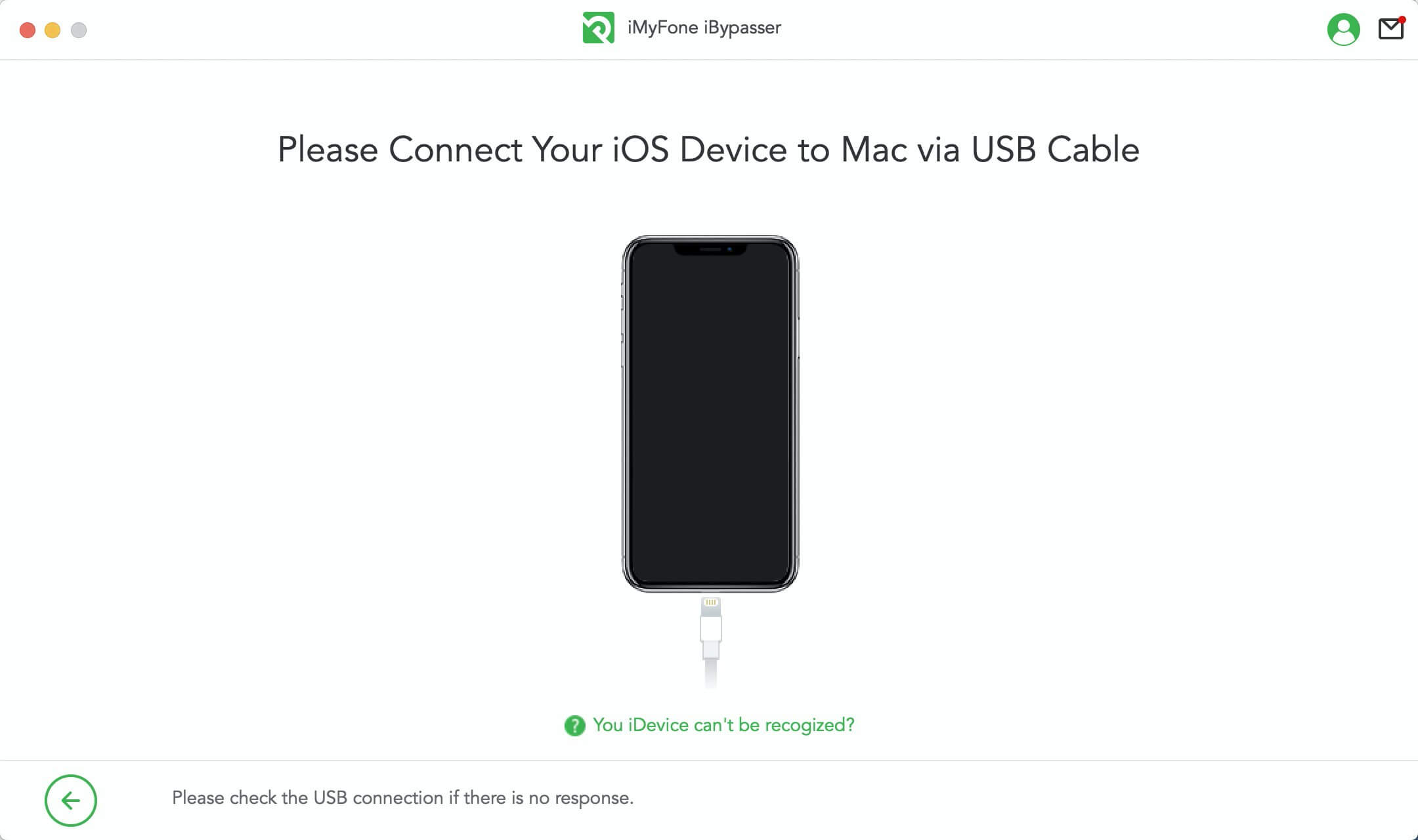 Step 3. Click Next to jailbreak the device.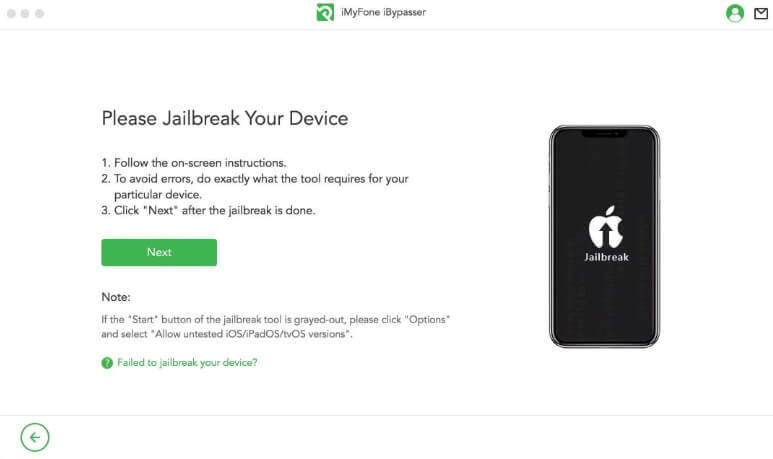 Step 4. Comfirm your device's information. Wait a minute to unlock the SIM lock.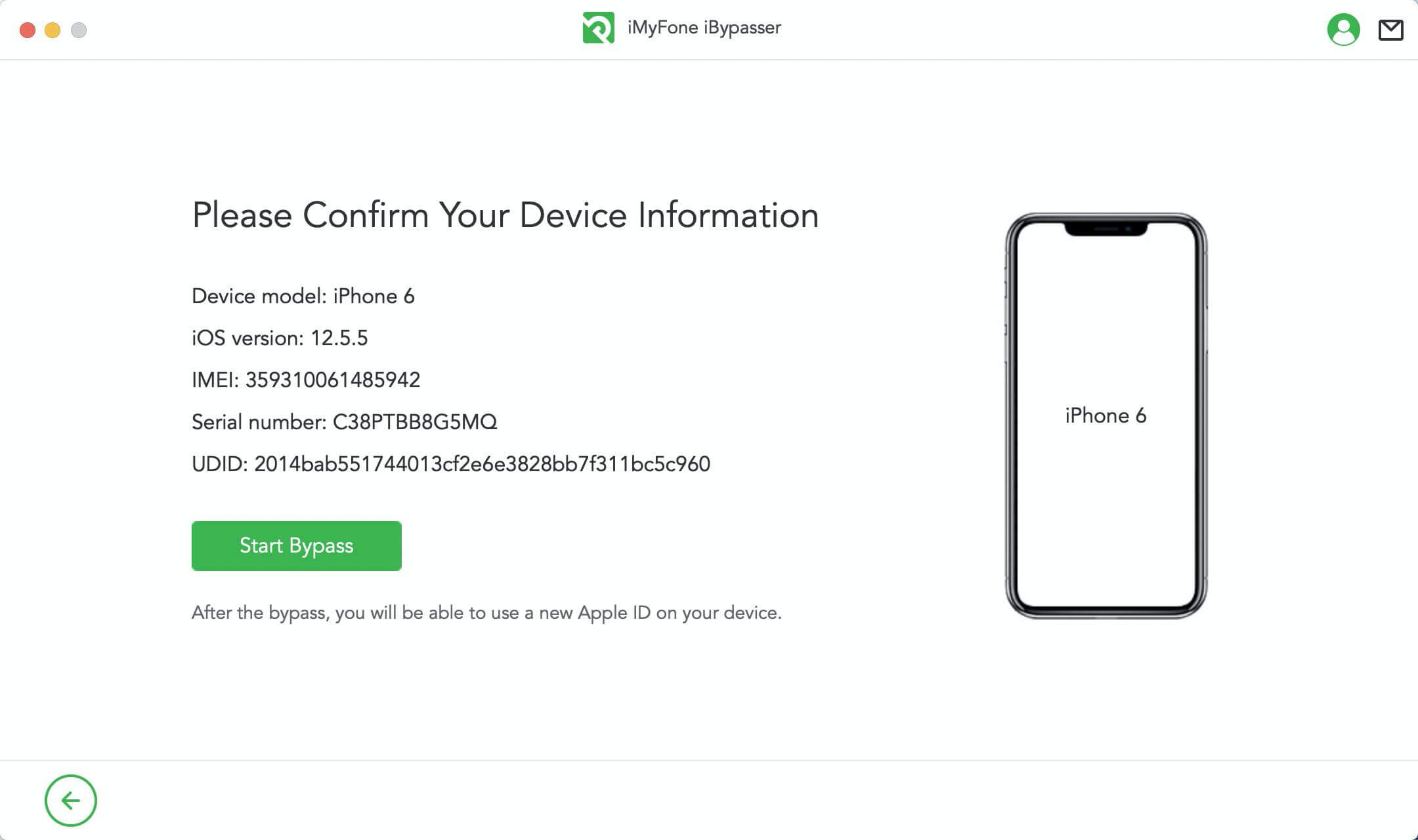 Now successfully bypass the SIM lock.
With the help of these features, your iPhone experience becomes much better.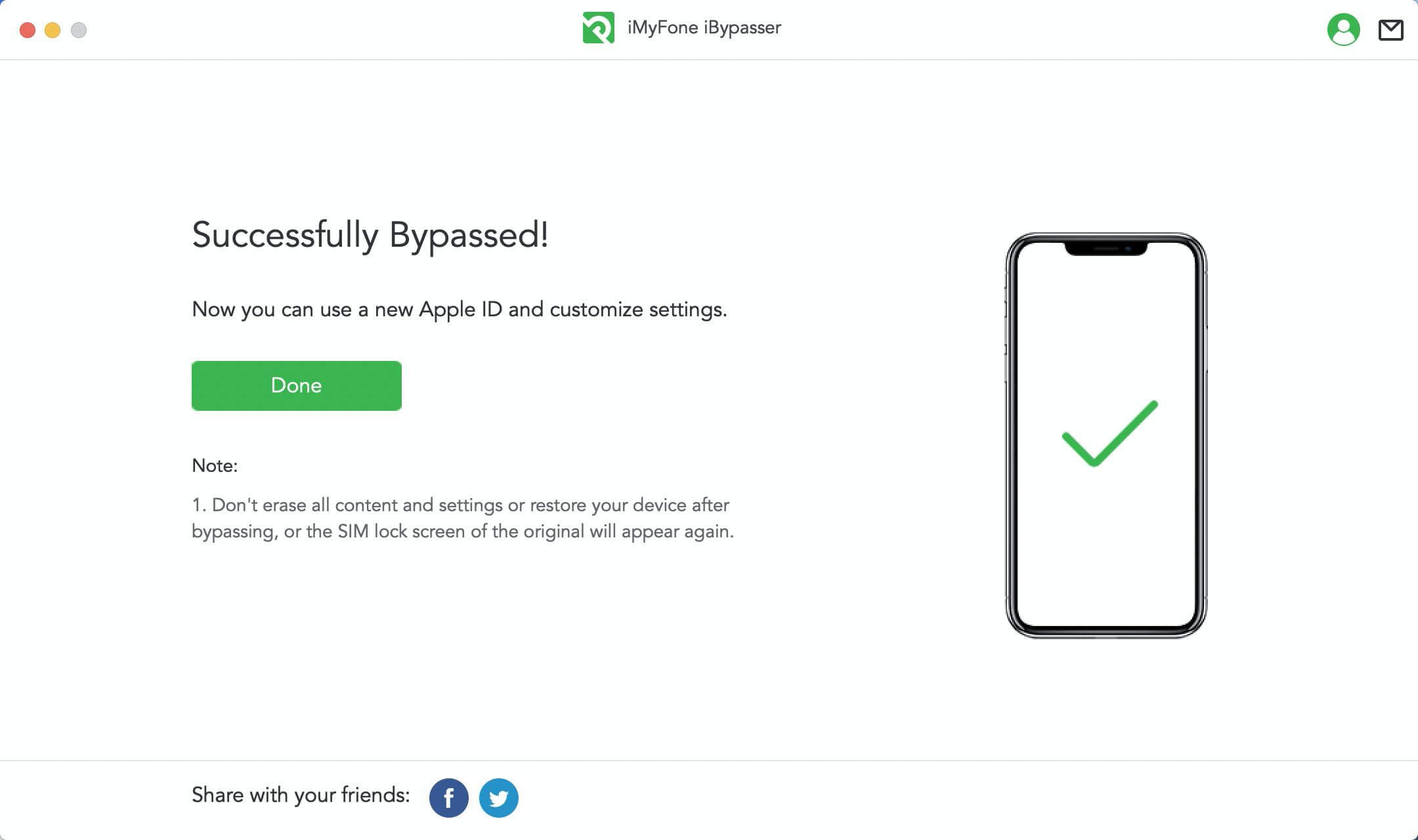 Bonus: Rogers Unlocking Tips
In this section, we are presenting some useful tips for our readers for unlocking Rogers iPhones. Bear these suggestions in mind; they will help you a lot and avoid issues during the unlocking process.
If you want to find out if you have the legal rights to unlock your iPhone, then it is best to contact CRTC. The Canadian Wireless Rights authority will notify you if you own the rights of your Rogers iPhone.
After Canadian Unlocking sends you a message that your iPhone is unlocked, you will need to connect your phone to iTunes to complete the unlock process.
If your device were successfully unlocked, iTunes would show you a message confirming the unlock process.
However, the device will be blocked if your device runs into an issue during the unlocking. You will not be able to use this device and connect to a data network in the USA or Canada.
Make sure to use trusted software to unlock your device.
Conclusion
If you wish to unlock Rogers iPhone before 12 months, you must use a third-party tool. In our experience, iMyFone iBypasser works best and lets you do many other useful things with your iPhone. After successfully following our guide, users can use any data sim card and iPhone internationally. Beware of illegal tools for unlocking; it might blacklist your iPhone.