Are you worried about how to unlock your Verizon iPhone by utilizing a SIM carrier?
So, you are in a right place to solve your issue.
Here you can able to see the main features regarding unlocking your iPhone Verizon. If you will not follow the required steps, you will stick in trouble and be unable to unlock your Verizon iPhone.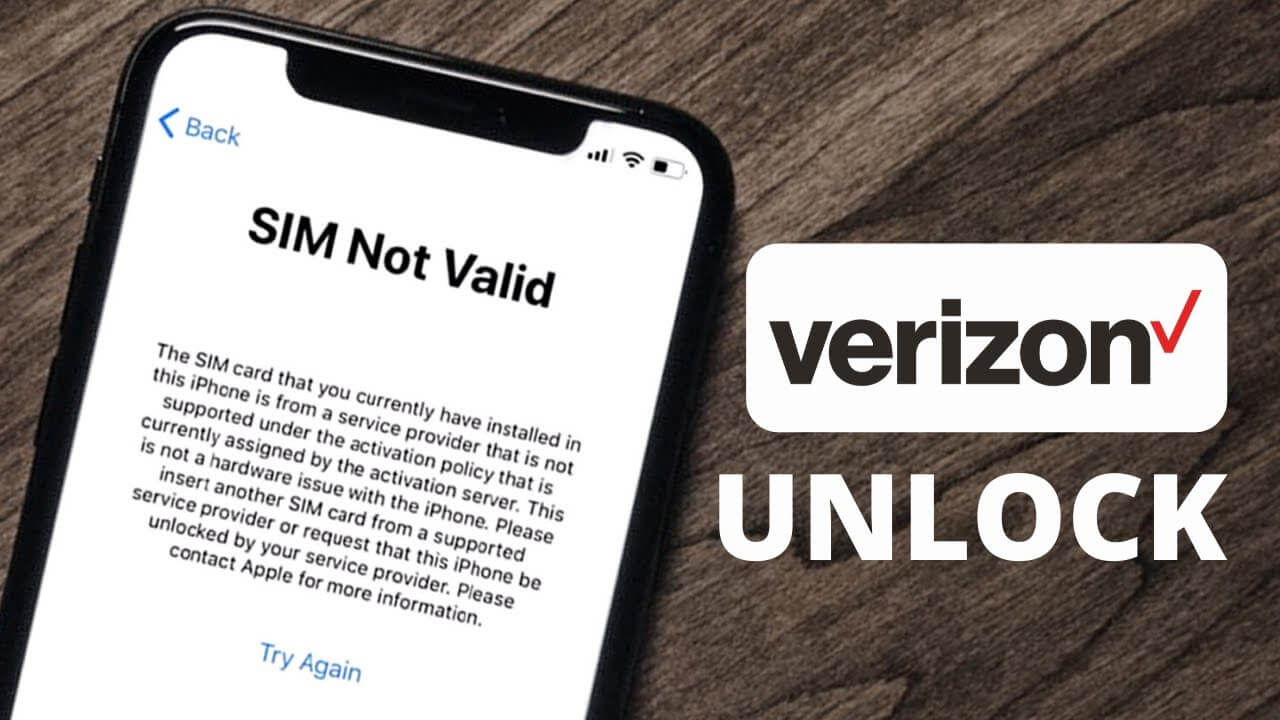 Part 1: Something Should Know About Unlocking Verizon
1

What is Verizon
Many of you know Verizon Communications as Verizon, it is an American Telecommunications Company that is the most extensive wireless carrier in the United States and offers wireless internet access services as well as voice and video services on mobile phones such as tablets, smartwatches, connected cars, netbooks, mobile hotspots, USB fixed modems, and many more.
2

Why Unlock Your Phone
Are you searching out the benefits of unlocking your phone?
Then, it is the top-notch spot to be aware of the maximum benefits.
There are many people out there who want to switch wireless operators, you can avail the service for yourself as well. You just have to visit for a new SIM and sign up for services. This way, you will not have to buy a new phone.
(1) Internationally Traveling
A lot of people are going abroad to enjoy vacations or for business purposes. If your phone is locked, you will unable to make any calls. However, if your phone is unlocked, you will effortlessly contact anyone by using a SIM from any operator and brush off all your problem that comes on your way.
(2) Switch Carriers
If your network connections are not working well, then switching between carriers is worth utilizing. It only facilitates those who have their phones unlocked. Otherwise, if your phone is locked, you will have to buy a new phone.
3

How Do I Know If My Verizon iPhone is Locked
Several people are worried about whether their iPhone Verizon is unlocked or locked. The easiest way to get to know about whether your iPhone Verizon is locked or unlocked is after finishing the activation, you have to wait for 60 days. All you need is to check whether your phone is unlocked by default after 60 days or not. If not, you will receive a message of no services or SIM Not Supported and in case, your iPhone Verizon is locked, you will not receive any message of no services, however, from any carrier you can use a SIM card easily.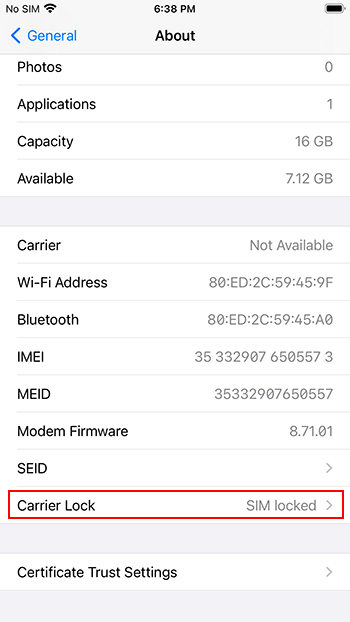 4

The Requirements for Unlocking Verizon
Every device has its own requirements to support its functions. In the same way, phone unlocking Verizon has its own requirements to get functioned. Here are some requirements, you must follow to unlock your phones.
It is extremely important to get activated your Verizon account. The process of activation is simple. You just have to sign in from your Verizon account and facilitate yourself. If your account is activated your journey from every country becomes uncomplicated, if not, you are the only one who has to deal with the consequences.
You must activate your Verizon package for your ease. Verizon package makes things easier and provides you with limitless advantages.
Your device must be free from any fraud or hacking and be aware you do not have outstanding payment amounts.
Pay your cell phone bills and remain in good standing for 60 days.
Unlike other carriers, there is no need to dial a phone number, use a carrier unlock tool, or enter a Verizon SIM unlock code to unlock your device.
Part 2: How To Unlock Verizon iPhone Before 60 Days
You might think about which network will suit you the best. Let me introduce the finest network device for your iPhone Verizon.
iMyFone iBypasser is the solution for you. What you have to do is to activate iCloud without any Apple password or ID and provide ease to yourself. I think this is a treat you can give to yourself.
Key Features:
After unlocking your iPhone SIM card, you can willingly use any SIM carrier.
You can turn off the feature of Find My [device] and bypass iCloud activation lock without using the passwords.
It is 100% safe to use and will not provide any harm to your iOS device.
Here is the video tutorial to unlock carrier-locked iPhone with iMyFone iBypasser.
Steps to Bypass iPhone SIM Lock
Step 1. Download and install iMyFone iBypasser on your Mac or Windows. Open it and choose "Remove iPhone SIM Lock" and hit Start.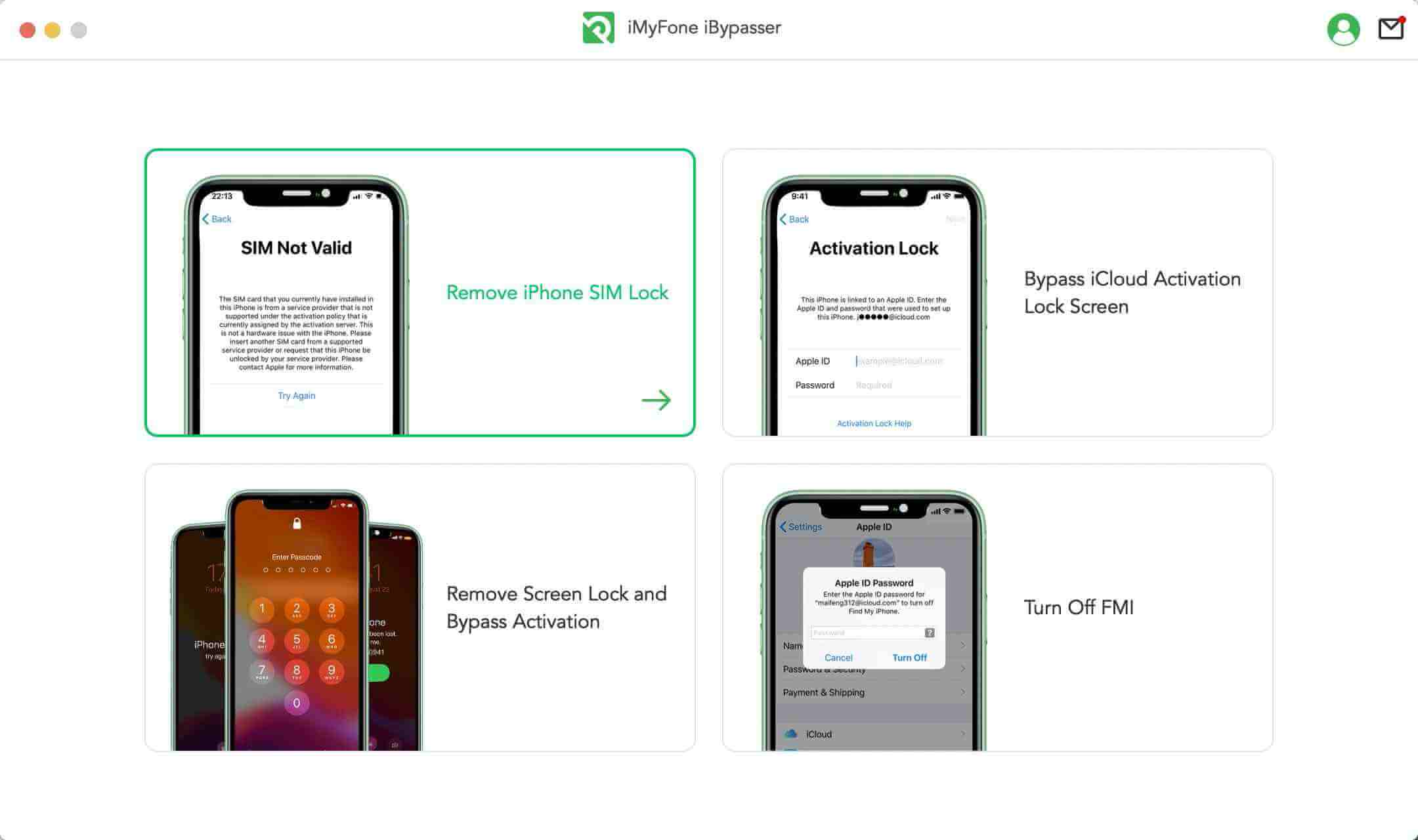 Step 2. Connect your iDevice to PC with USB cable.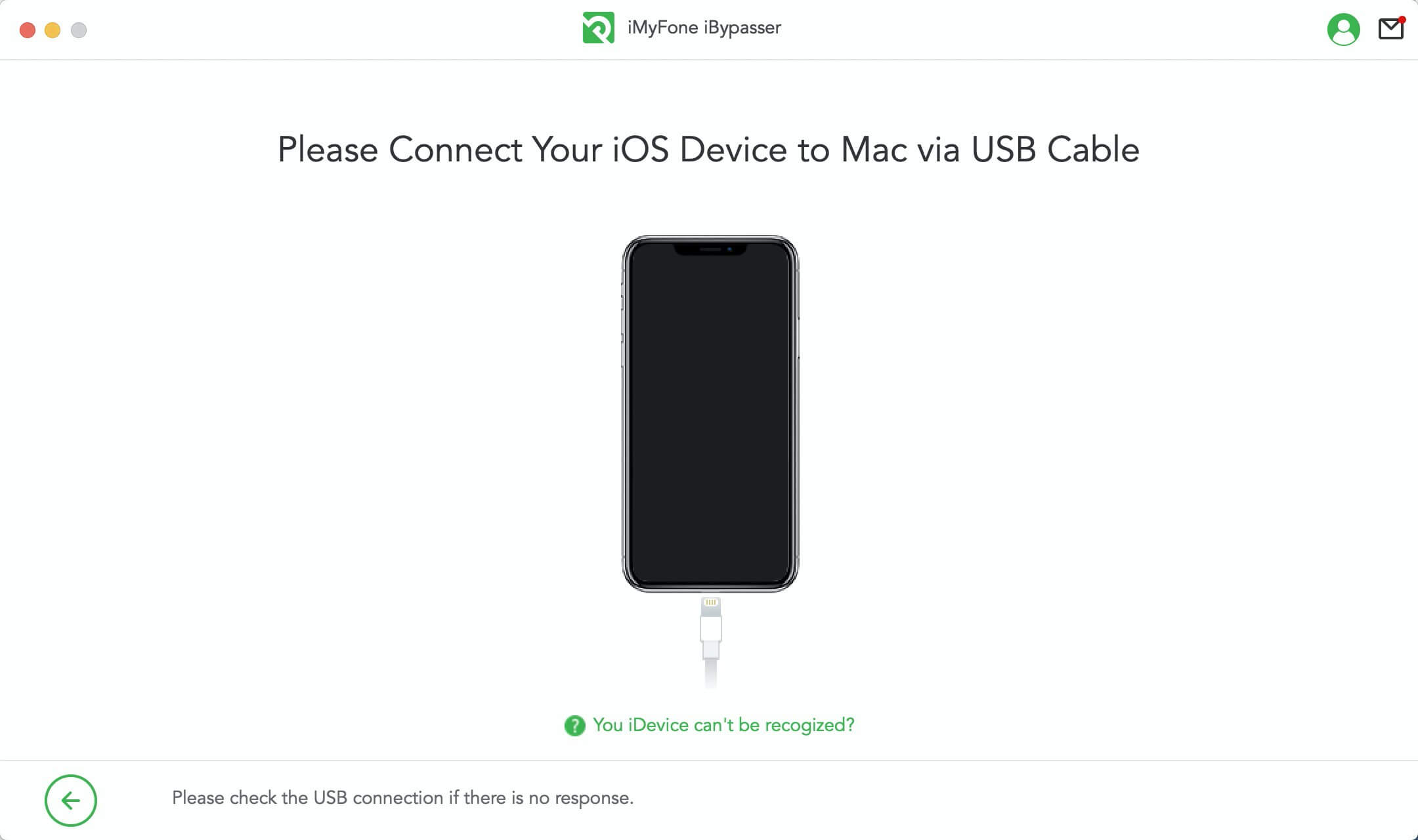 Step 3. Click Next to jailbreak the device.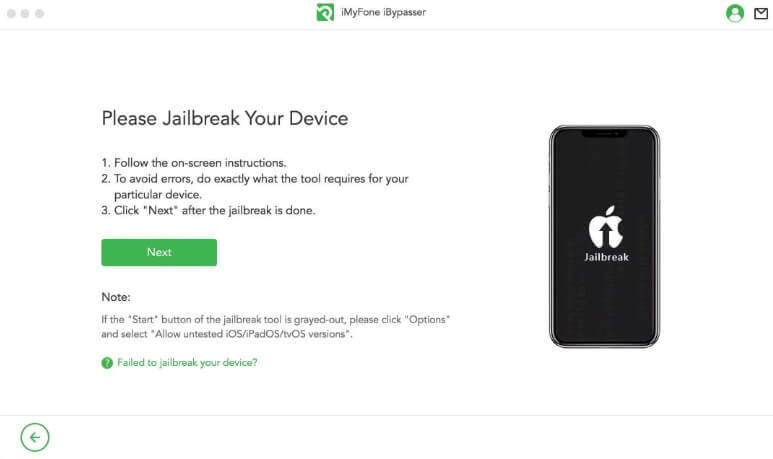 Step 4. Comfirm your device's information.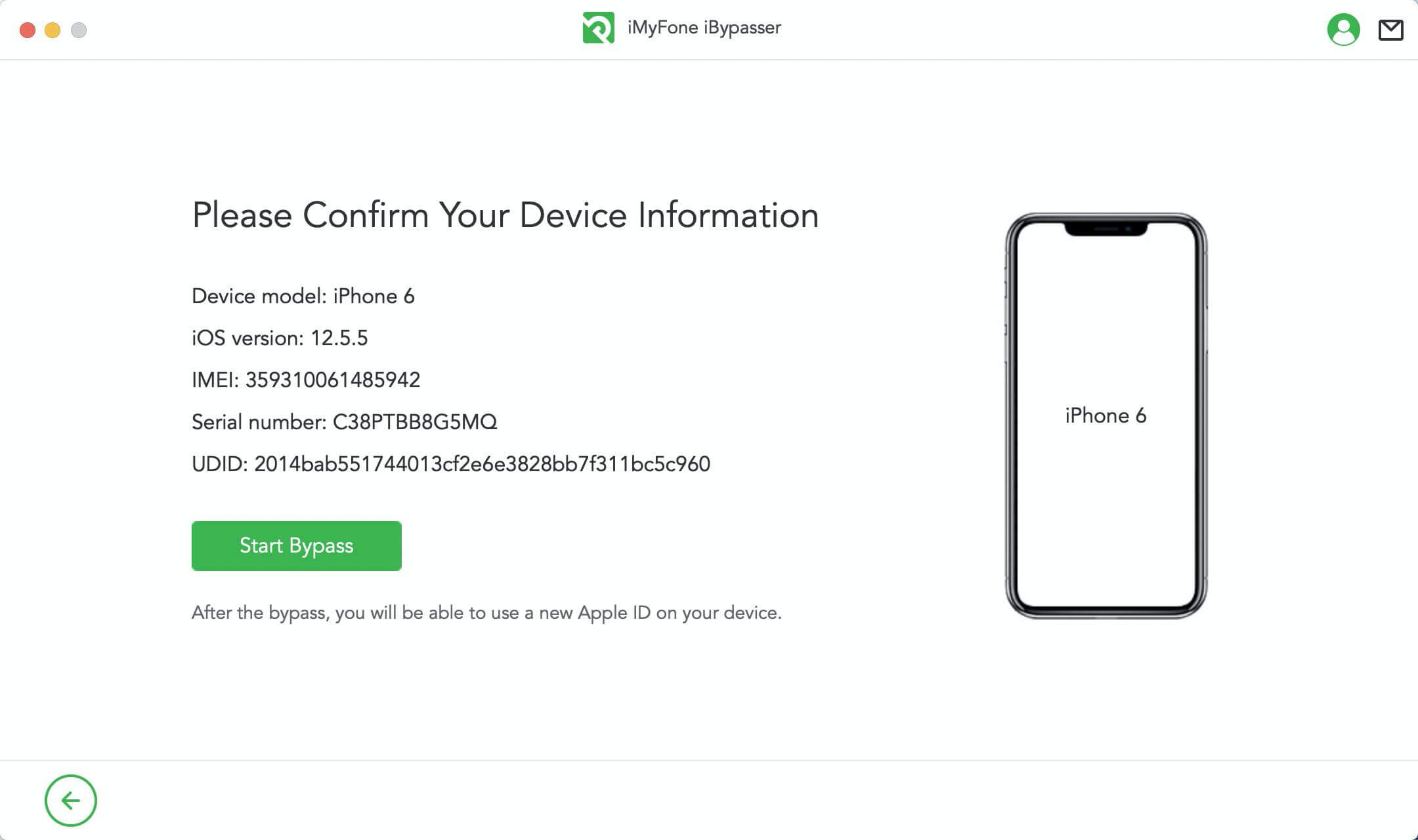 Step 5. Wait a minute to unlock the SIM lock.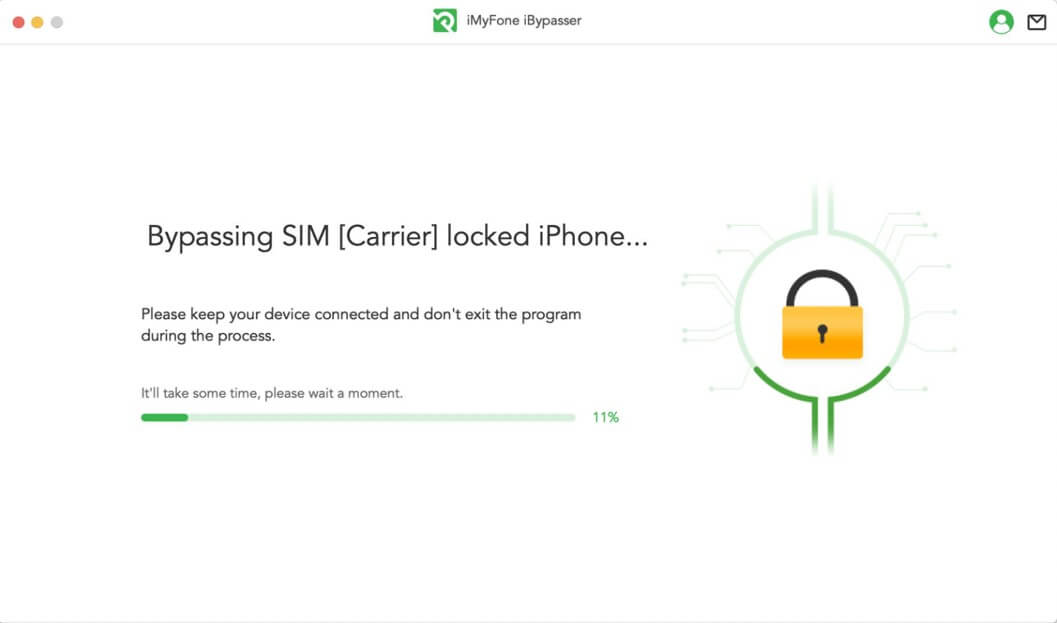 Step 6. Now successfully bypass the SIM lock.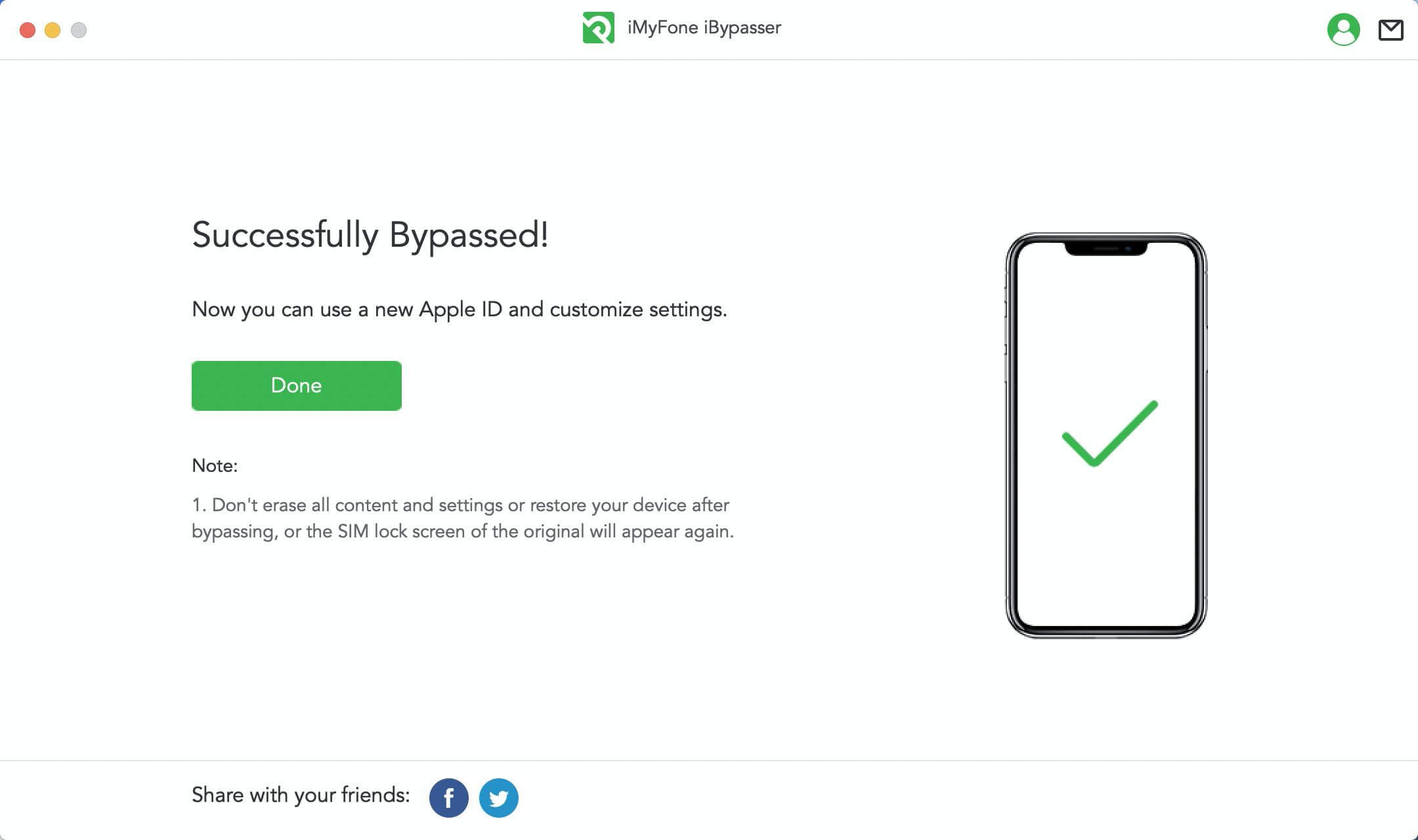 Conclusion
As you know, there are numerous carrier devices you can use to unlock your iPhone Verizon, and might be you have used some of them previously. Unluckily, if you do not get a chance to use iMyFone iBypasser to unlock your devices, you can avail of its services and surprising features now, this is not too late to facilitate yourself with iMyFone iBypasser. Grab the opportunity now and make your way out.