Are you tired of losing messages on your Android device by accident? Have you been looking for the best apk to view your deleted messages? Well, losing messages that you may need in the future is always a pain point, but that doesn't mean there is no solution. Of course, recovering deleted messages on Android phones is different than simply undoing or hitting "Ctrl+Z" on your computer.
Similarly, an Android phone only has a limited amount of storage, which means your phone may start deleting old information to make room for new incoming messages. In case you can't locate your previous message or need to review them, there is still hope for you by using apk to read or view deleted messages on your Android phone.
That is why in this article we'll be telling you where do messages go after they are deleted, and some of the best SMS viewing or recovery apps on the play store to help you in this regard. Let's get started on finding you the right solution.
Where Are the Messages Gone After Being Deleted?
Before you go on recovering your deleted messages from your Android phone, it is important to know how the storing and deleting process works on an Android phone. When you hit the delete button on a text message, in the backend the message doesn't completely removed from your phone. Your phone only marks the storage space it occupied as empty. This means that your Android phone won't find any text message on that storage space, and if you have any new incoming text messages, they can occupy that slot.
Once that storage slot is filled by a new text message, it means you cannot restore your messages and it is deemed lost. This is why you have to stop using your phone immediately as soon as you accidentally delete any text message or file.
Put it on airplane mode, and use a third-party apk to view or securely recover the deleted messages. Let's check the best 4 applications as following to view and recover deleted text messages.
Best Applications to Read/View Deleted Text Messages on Android
Here are our top 4 picks.
Top 1. Read/View Deleted Text Messages with D-Back Android Apk
The first application we're going to talk about is the D-Back Android software. It allows you to view and recover all your text messages in an instant. It is the best data recovery tool that supports all file types. It is a 100% secure application and won't harm your valuable data.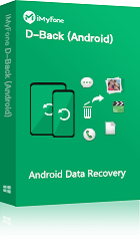 1,000,000 Downloads
Features of D-Back Android
Scans your Android device for the lost or deleted text messages, allows you to freely view them.

Supports viewing different data types, including text messages, videos, contacts, WhatsApp attachments, images, and more.

Supports viewing your deleted messages fron Google backup in case the deletion have not been synced to Google.

Featuring fast recovery speed without overwritting any data or causing any data loss on your phone.

Directly retrieves the deleted text messages from the Android device which the tool is compatible with.

Easy to operate with just a few simple clicks.
Here are the steps to read/view the deleted text messages on Android with D-Back Android application:
Step 1. Download and install D-Backup Android on your computer. On the main screen, select the Recover Data from Google Backup option.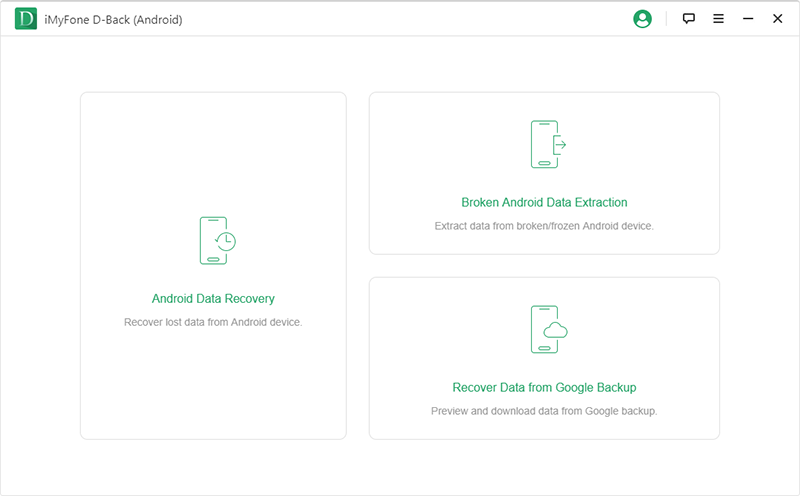 Step 2. Click Start.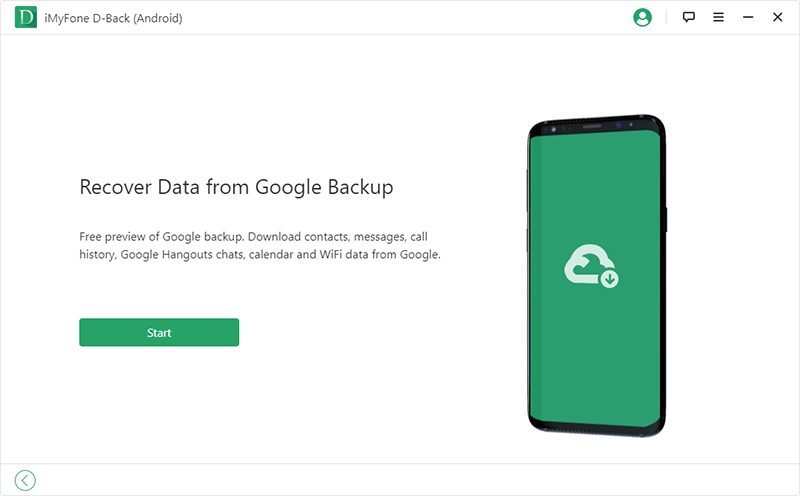 Step 3. Log in to your Google account.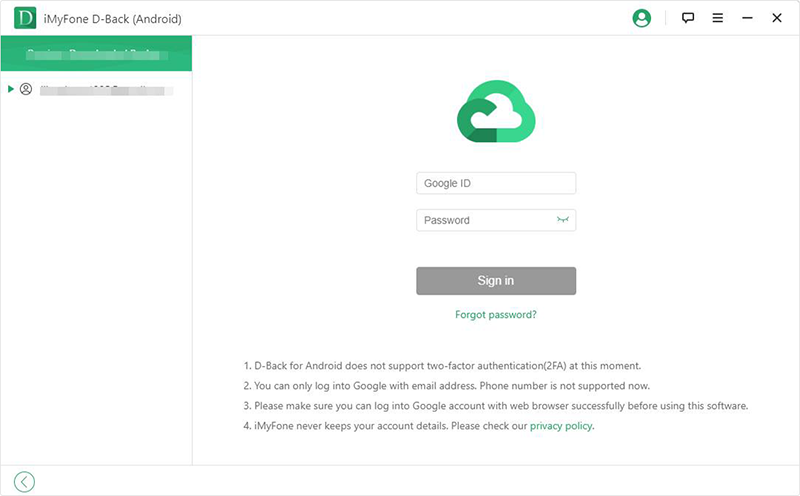 Step 4. Now choose the Messages option, select Next and the scan will begin.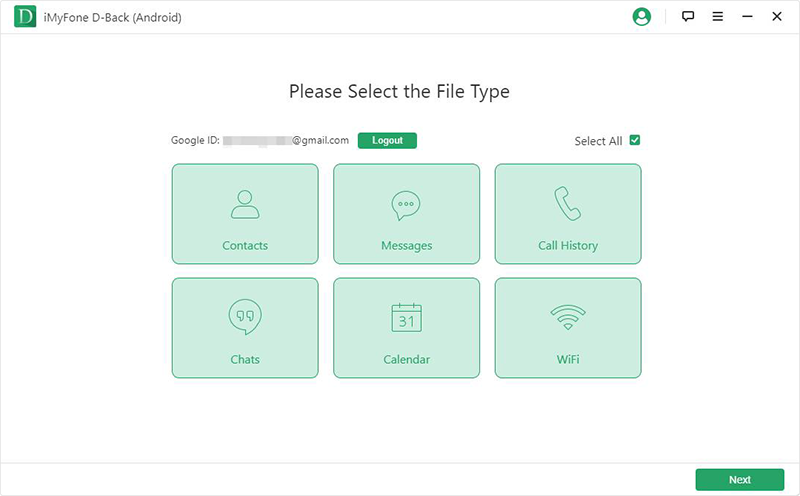 Step 5. Once the scan is complete, you'll be redirected to a preview screen where you can see all the existing and deleted messages. Select the ones you want to restore.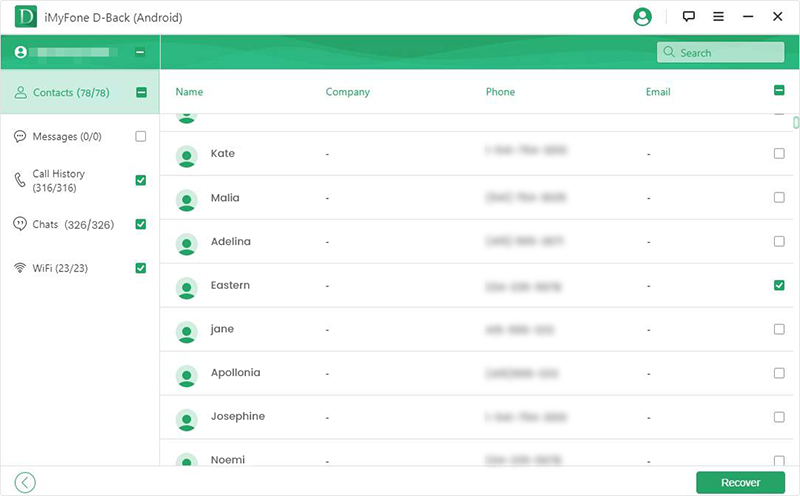 Top 2. Read/View Deleted Messages with WAMR App
While the D-Back Android software is the best when it comes to viewing and recovering all sorts of file types including text messages, the WARM app does come up in second place. You can download it easily from the play store for free. And it allows you to view and retrieve all your text messages on Android. It is great at restoring text messages though, there are many situations where it won't work, such as:
Can only read the text messages that are deleted after downloading the app.

Can't restore text messages from a chat that is put on silent or mute, or for which there was no notification.

Reads and stores messages from notifications, so in case those are off, the app won't be able to restore them.

Top 3. Read/View Deleted Text Messages with Recover Deleted Messages App
Lastly, the Recover Deleted Messages app is another application that you can use to read messages that are lost or deleted. But again, with this app you can only view and restore messages that were already backed up. Plus you cannot restore deleted messages from WhatsApp either, which can be annoying. Similarly, there are too many ads in this app. And it is slow in recovering text messages. That is why we recommend using the D-Back Android tool for viewing and recovering text messages.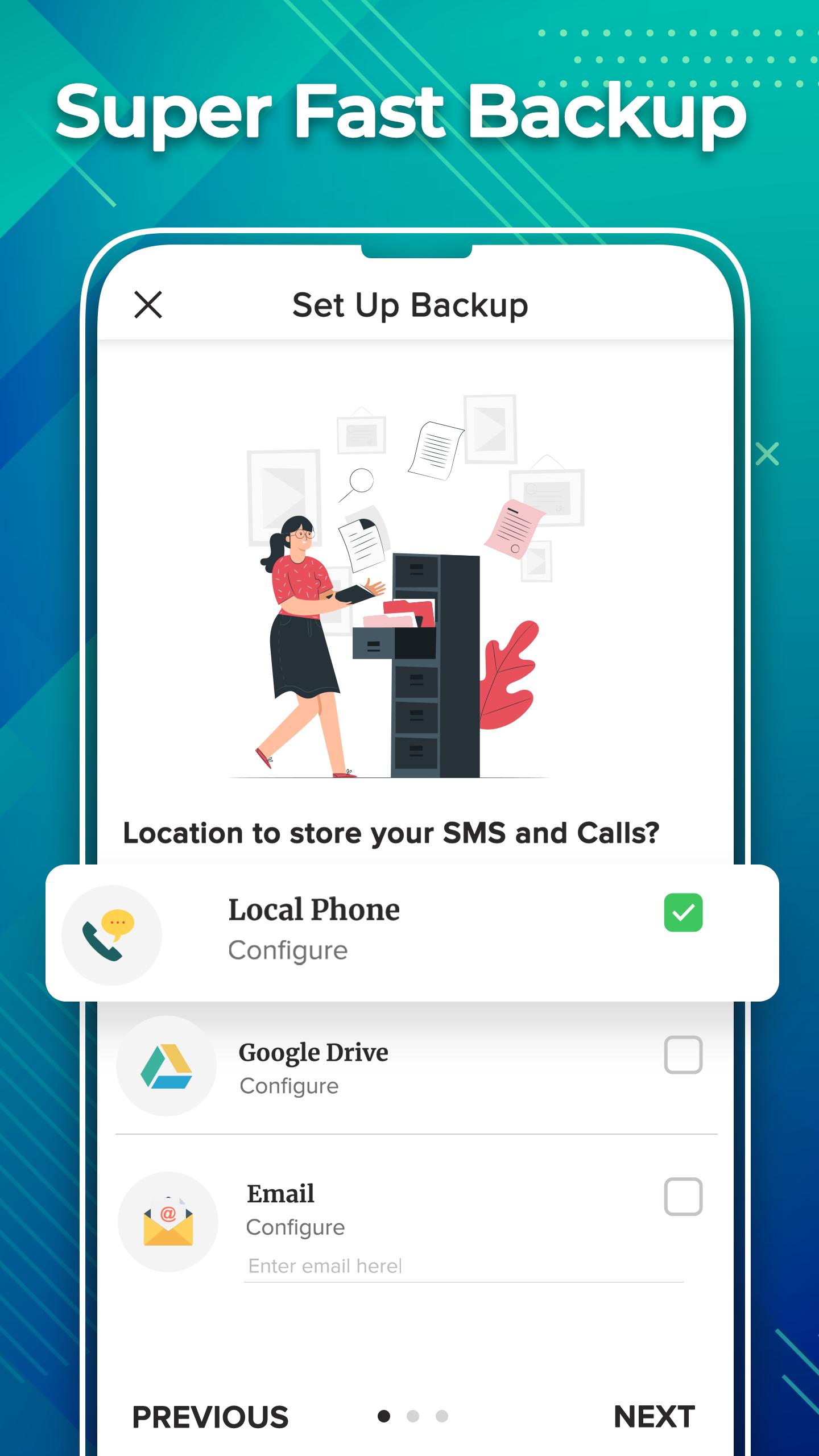 Protect Your Texts
To not find yourself in a situation where you're left with an Android phone that has none of the text messages with you, make sure that you create a timely backup of your phone. This will make sure that even if you delete text messages, you are still able to view them from the backup. But even if you don't have a backup, you can always download the D-Back Android tool to view and recover all your deleted text messages.