Similar to Window's blue screen of death, ever since Android 2.2, a small number of users have had the unfortunate experience of running into a black screen. This could be caused by a huge amount of issues that will be discussed later on in this article and their solutions. Luckily, and unlike Window's blue screen of death, it is easier and faster to repair a phone that has been affected by the black screen on Android.
Typically, when you encounter the black screen on Android, it will prevent your device from powering on, even if you are able to charge your device. Usually, your data remains in the device however it will refuse to turn on. This article will show you the easiest methods on how to fix your phone from the black screen and a general method that can be used to repair a variety of other issues with your Android device.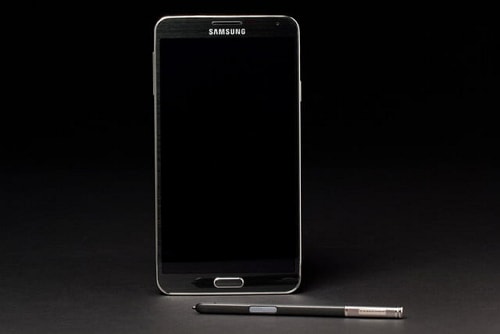 Part 1. What Can Cause Android Black Screen?
There are many reasons as to why you might be experiencing the black screen on Android. Some of the common reasons are listed below.
Applications: The Google Play Store contains millions of apps and although Google does their best to remove unstable or malicious applications, it is possible that some of them are unstable or they may contain viruses. It is possible that you have installed an app, either from the Play Store or as an APK file that is causing your device to display the black screen.
Cache/storage: Cache is a temporary area of storage that your device uses to store frequently accessed information to speed up the user's interactions with the device. If your cache is full or it could also be possible that your storage is full, your phone might be showing a black screen.
Firmware: The firmware on your device is the operating system that you are running. If the firmware is bugged, it is likely to cause issues, such as the black screen because there is an issue with the phone's "backbone".
Hardware: It is possible that you have used hardware that is causing harm to your Android device. This could be a faulty charger, battery or you may have upgraded a part that is interfering with the functionality of your phone.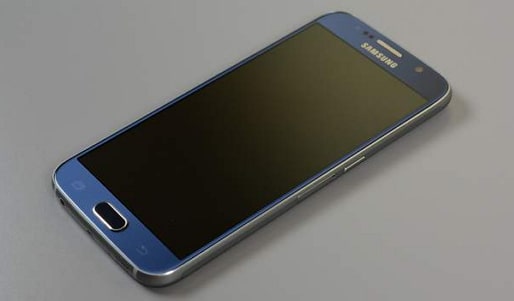 Part 2. Four Solutions to Android Black Screen
There are several methods to get your Android phones or tablets out of black screen and back to normal. Here we will introduce the steps of these solutions one by one.
2.1. Firmware (General Repair Method)
Fixppo for Android is the recommended method to repair the black screen on your device along with other issues, such as your Android freezing or not powering on at all. It is the safest way to repair your device and is extremely quick and easy. You do not need any expert knowledge in Android and it's mechanisms in order to use Fixppo because it automatically carries out a majority of the tasks for you. It will download the stock ROM for your device and carry out the flashing process without you having to do much.
Once you have downloaded the Fixppo tool for Android from our website and have installed it on your PC, you will need to carry out the following steps.
Note: You will likely lose all your data during this method.
Open up the software on your PC and fill in all the details for your device on the repair tool. Press the "next" button and wait for your device to download the firmware. Make sure that all of the details are correct because incorrect details may cause your device to be damaged.
Once the firmware has downloaded, verify that all of the information presented on your screen is about your device. Choose the "start option and put your device in download mode by following the on-screen instructions. The method for doing this differs for devices without a home button and for Android phones with a home button.
Wait for the flashing to complete. Your device will automatically be flashed and might reboot a few times. Once it is complete, you can disconnect your phone from your PC and close the software.
That's it! In a few simple steps, you will have repaired your device quickly, safely and easily. We highly recommend that you use this method because it is safer than manually flashing your phone to try and repair a black screen on Android.
2.2. Wiping Cache Partition
If you suspect that your phone's cache is full, you will need to wipe the Android device's cache partition. The exact method to do this will vary for each device so you will have to check this online however the general method is to boot your device into recovery mode and then use the volume buttons to navigate to "wipe cache partition". Then you need to use the power button to select this and wait for your device to wipe the cache partition.
Here we take Samsung phone as an example, you will need to do the following steps to put your device in recovery mode and then wipe cache.
Power off your device.
For devices with a home button, you will need to hold the volume up, home and power button to boot in recovery mode. For devices without a home button, you will need to hold the volume up and Bixby. Then press and hold the power button.
Use the volume buttons to go to "Wipe Cache Partition" and use the power button to select it.
Wait for the cache partition to be wiped and then reboot your Samsung by highlighting the reboot option.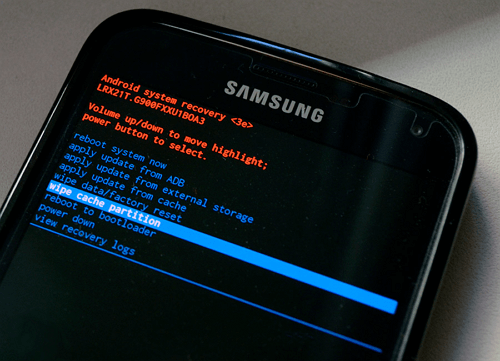 2.3. Removing Malware - Factory Reset
If your phone has been infected buy a virus or other malware, the easiest way to remove this is to factory reset your device. This will remove all the data from your phone and your Android will be returned to factory settings. As you are removing all the data on your phone, you will also remove any malware on the device so you can get rid of the black screen on your Android if it was caused by malicious software. Again, the exact method to do this varies for each device however the general method of doing this is to boot your device into recovery mode and then select the "factory reset" option using the volume buttons and the power key.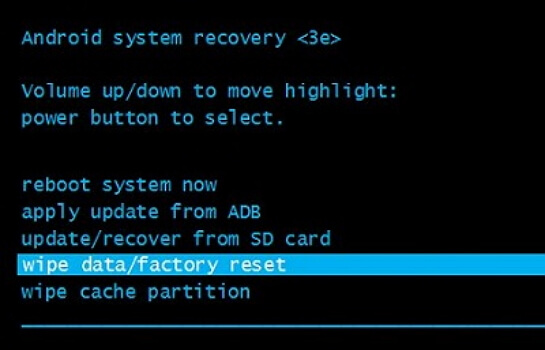 2.4. Hardware Solution
If you know there is a hardware issue with your device that you are able to fix without risking damaging your device, then do so carefully. However, if your device has warranty, you can send your device back to the manufacturer so they can inspect the device and carry out the appropriate repairs on it.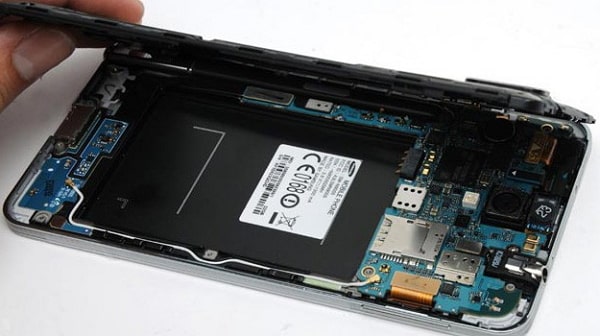 Conclusion
For the best method to repair your device, we recommend you use the Fixppo repair tool for Android because it is the easiest and fastest method to fix your Android from issues such as the black screen or if your device is continuously rebooting or freezing.