Apple TV is one of the most recent forms of technology you can own. It's a TV set with the size of your palm, it's got the looks and decent design from Apple and gives a very beautiful— minimalistic design. As good as it looks and seems, users state it gives them hell sometimes. There have been many users stating 'My Apple TV is frozen' from time to time. It seems impossible to restart the Apple TV in its frozen state, but don't worry, we know how you can restart it while it is frozen and also how to get rid of the issue permanently.

Way 1. Use Professional Tool to Fix Apple TV in Minutes
If still, your Apple TV stays frozen, fortunately for you there is a professional way to fix your Apple TV using iMyFone Fixppo. It is a professional Apple tvOS and iOS repair tool that can get rid of any software related issues for you.  Some of the attractive features of Fixppo are listed below:
The whole repairing process is just a matter of minutes.
Solve many Apple TV issues you are facing and might face in the future, like infinite restart loop, black screen, and so much more.
You don't have to go to a professional for this because the process is so simple that you can do it easily at home, by yourself.
It's praised by many well-known tech sites like PCWorld, Cult of Mac, Cnet, Engadget, etc.

Here're the steps of how to reset Apple TV when frozen:
1. Install iMyFone Fixppo on your PC and select Standard Mode from the main interface.
2. Connect your Apple TV using a USB-C (4th gen) or Micro-USB cable (2nd or 3rd gen) after removing the HDMI (and power cord for 2nd generation). Click Next to continue.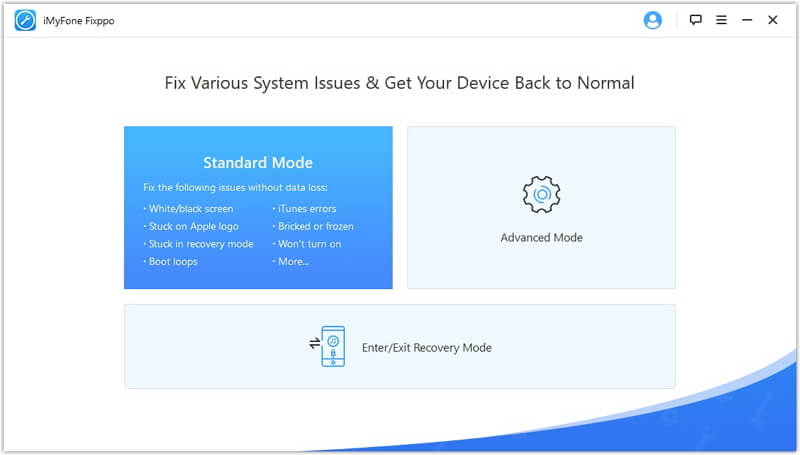 3. The program will detect the basic info of your Apple TV and provide all of the available firmware packages for your Apple TV.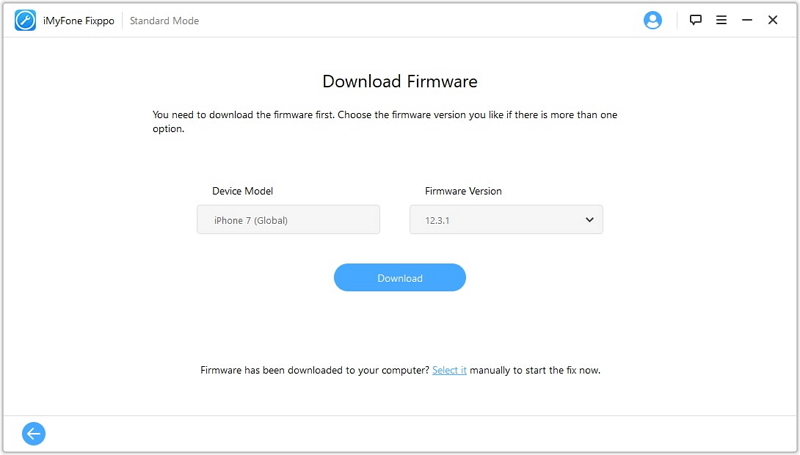 4. Select the one you prefer, and then click download. Once it has finished downloading, it will verify the firmware and proceed system recovery on your Apple TV.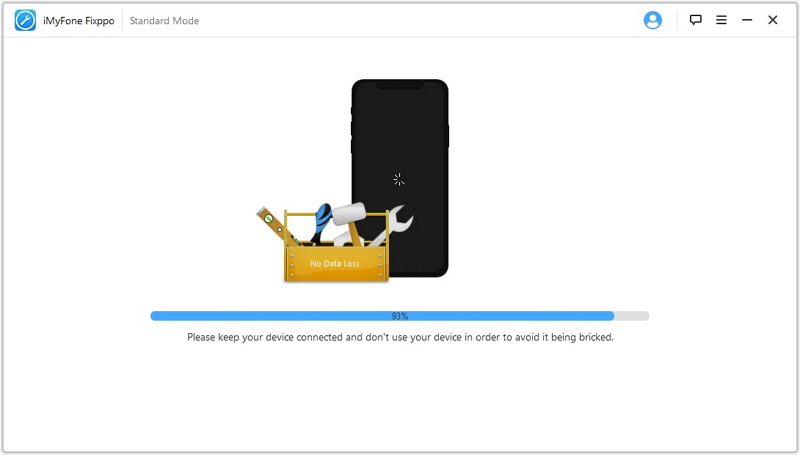 When it is finished, disconnect from your PC and connect Apple TV with HDMI cable again. The frozen issue will no longer occur.
Way 2. Restart Your Apple TV
Apple TV does not have a power button. To restart the Apple TV there are 3 ways you can try. Here's what to do:
By using the settings
Apple TV 2 and Apple TV 3: To restart your Apple TV go to Settings > General > Restart.
Apple TV 4 and Apple TV 4K: To restart your Apple TV go to Settings > System > Restart.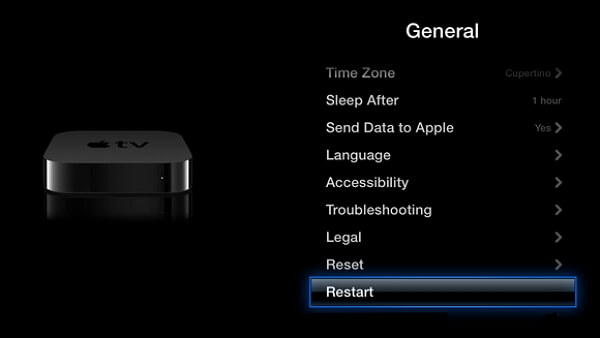 By using your remote
Siri Remote or Apple TV Remote: Press and hold the Menu and screen buttons. Keep holding until you see the light on your device flash, then let go.
Apple Remove (White or Aluminum): Press and hold the Down and Menu buttons. Keep holding until the light on the device flashes, then let go.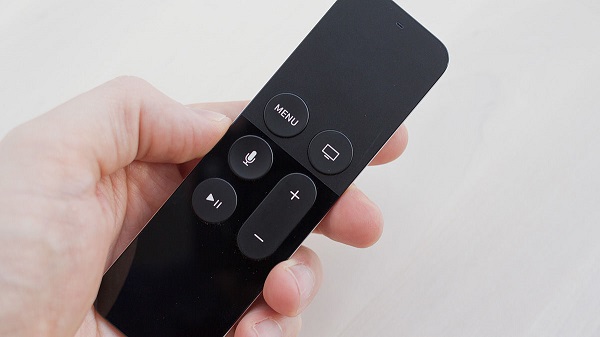 By unplugging your Apple TV
The last method is to unplug your Apple TV. Simply pull out the power cord from the socket, wait for a few seconds and plug it back.
All of these methods can restart your Apple TV but excluding the first, these methods can be used if your Apple TV freezes.
Way 3. Unplug Apple TV and Plug it Back Later
Just as it is mentioned before, to restart an Apple TV frozen, unplugging the device can be quite effective.
To have a more effective result follow these steps:
Unplug the Power cord and HDMI from the Apple TV.
Unplug the Power cord from the socket.
Wait for at least 2 minutes.
Plug the cords back into the device.
Plug the power cord back into the socket.
Turn the device back on.
It is highly likely that after this your device will be unfrozen, but for a permanent fix, read below.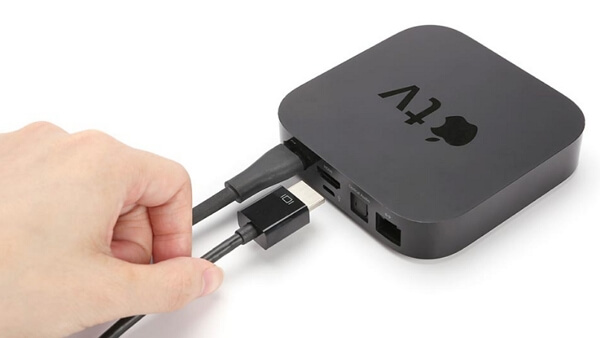 Way 4. Check Apple TV Remote
If you lose your Apple TV remote or if it does not work, your device is as good as a frozen one. There are no buttons on the Apple TV so the only way to operate is by using the remote.
Here are some things you can try:
1. Pair Apple TV remote again
Point your remote three inches away from your Apple TV. Then press and hold your remote's Menu and Volume Up buttons for five seconds. If needed, place your remote on top of Apple TV to complete pairing.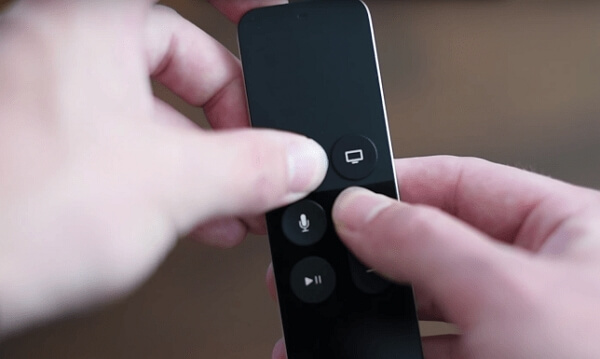 2. Charge Apple TV remote
Keep your Siri remote charged using a wall charger and a lightning to USB cable. The charge time is 30 minutes.
3. Use your iPhone as Apple TV remote
If the remote is lost, you can control your TV using your iOS device. In iOS 12, Apple TV Remote is automatically added to Control Center. You just need to tap the Apple TV remote and select your Apple TV from the listed devices. Then you can control the Apple TV from iPhone/iPad.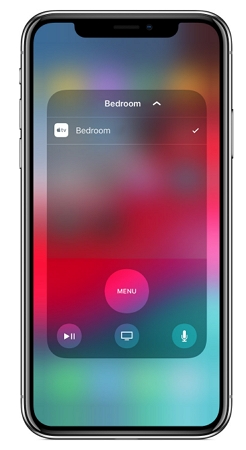 These are the easiest fixes on how to fix a frozen TV if it is due to your Apple Remote.
Way 5. Reset Apple TV Settings
If your Apple TV keeps freezing, and by chance, you have it unfrozen, you can reset the settings on the device to prevent it from freezing again.
To reset the settings, go to Settings > General > Reset > Reset all Settings > Confirm.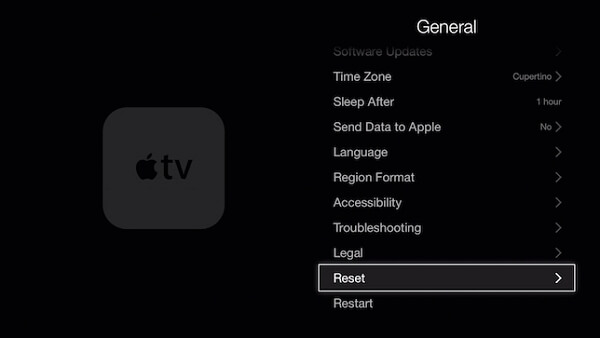 In case your Apple TV stays frozen, you can still reset its settings via iTunes. Follow these steps:
Unplug the Power cord and HDMI cable from your Apple TV.
Run iTunes on your PC.
Connect Apple TV using a Micro-USB or USB-C cable. If you are using Apple TV 3rd and 4th generation, you have to make sure the power cord is plugged in.
In iTunes, click the Apple TV icon on the top left corner.
Click on Restore Apple TV. Do not unplug anything while it is restoring.
After the process has finished, unplug the connecting cable from the Apple TV and set it up back with your TV.

There are various effective ways to how to unfreeze Apple TV and you can find them all in this article -but iMyFone Fixppo stands above all of them, why? Because of reliability and efficiency. With iMyFone Fixppo, you can always expect things to go well. Try it now for free right below.