In a perfect world, Apple TV is supposed to function smoothly. However, just like the other digital devices, there can be occasional issues associated with Apple TV when it comes to the real world.
For instance, there are several criticisms about "Apple TV stuck on the airplay screen" issue. Don't worry.  We are going to explain how to fix this issue for you. In fact, we have several solutions to address this issue. Listed below are those options and you can go through those methods and pick what is best for you.
Solution 1. Unpair & Pair the Remote to Apple TV again
Un-pairing your Apple TV from its remote might be the most basic solution you should try.
Step 1: Press and hold the Menu and reverse on the remote and keep it like that for 6 seconds.
Step 2: Pair the remote and TV again by holding Menu and Forward buttons simultaneously for 6 seconds.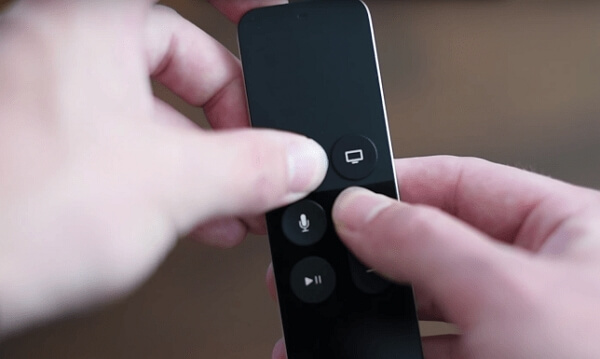 Solutions 2. Restart the Apple TV
For many users, restarting the Apple TV might fix the issue.
Step 1: Go to Settings and select the General option.
Step 2: Then, select the option Restart to wait for the Apple TV to get restarted.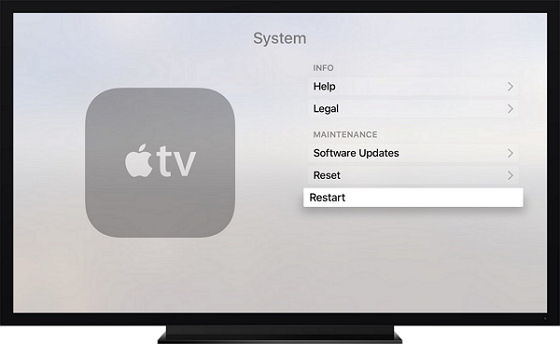 Otherwise, there is another method:
Step 1: Press and hold both Menu and Down buttons for about 10 seconds.
Step 2: Release the buttons as soon as you see the indicator light blinks constantly.
Step 3: Now, unplug the power cord, leave it for some time and plug it back.
Solution 3: Fix Apple TV Stuck on Airplay Screen without Data Loss
If the above options cannot fix the issue, you can consider using professional software to help you. Also, this method will keep your data safe. In this case, we will be using a special software called iMyFone Fixppo.
iMyFone Fixppo is a superb tool that can repair a variety of issues linked to Apple TV and iOS devices.
All tvOS and iOS versions and almost all Apple TV, iPhone, iPad, iPod touch are supported.
It is possible to fix tvOS and iOS issues without data loss via this tool.
Here's how to fix Apple TV stuck on the airplay screen using Fixppo.
Step 1.Launch Fixppo on your computer and choose to start in Standard Mode. Connect the faulty device to the same computer and hit Next, so it will be detected by the software. If the device isn't detected, you should put the device on Recovery/DFU mode.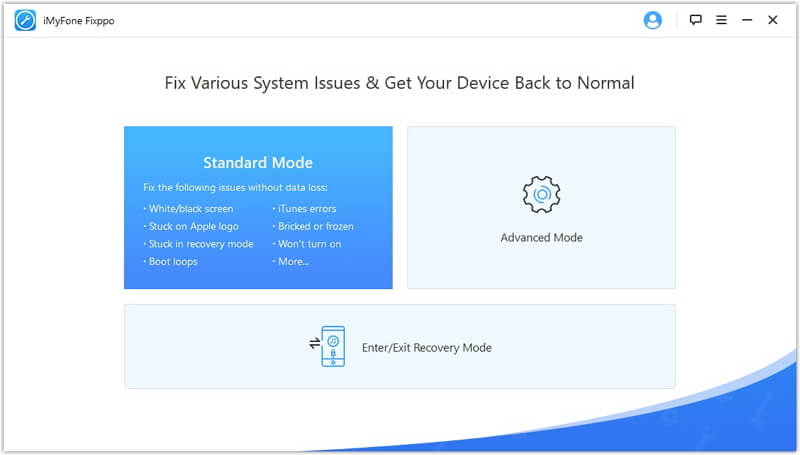 Step 2.The program will search for the model and display the firmware available. Just choose the version and click on Download.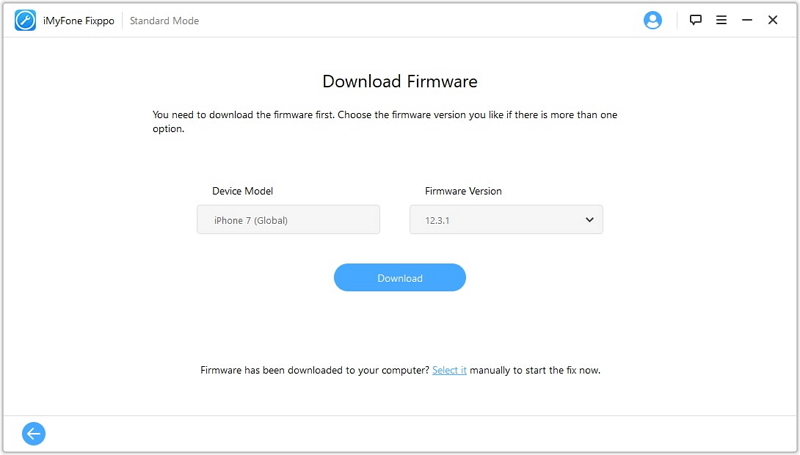 Step 3.Fixppo will verify the firmware and extract it before starting the process. Just click on the Start button to get the issues fixed.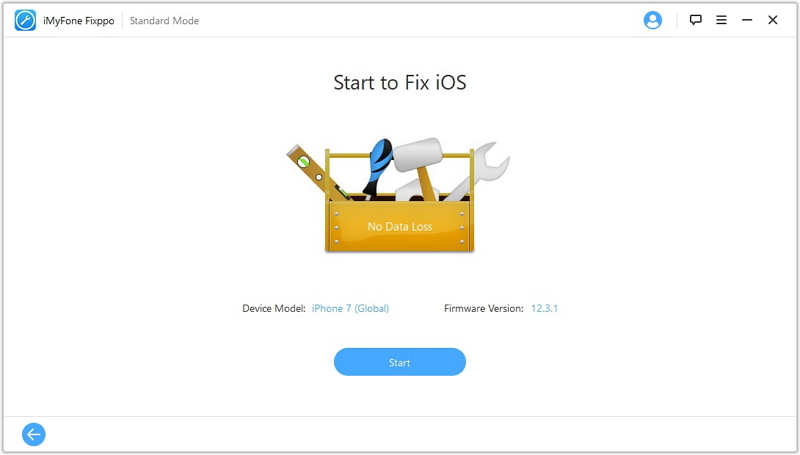 It has been recommended by many professional websites. So do not hesitate to have a try.

Solution 4. Control Apple TV with Your iOS Device
You can control the faulty Apple TV using another iOS device.
Step 1: Download Apple TV Remote app through the App Store on your iOS device.
Step 2: Make sure that your Apple TV and the iOS device are connected to the same Wi-Fi network.
Step 3: Now, open Apple TV Remote app and select Add Apple TV.
Step 4: Tap the Apple TV. If you don't see that, you should enter a code (with four digits) on the TV.
Step 5: Now that the device is paired, you can take control of the TV through the iOS device.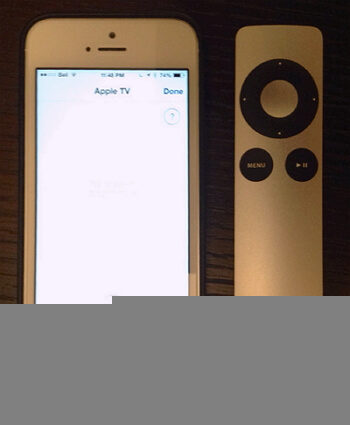 Solution 5: Reset Apple TV to Factory Settings
Resetting the Apple TV might fix a variety of issues including Apple TV stuck on airplay screen.
Step 1: Go to Settings and select System.
Step 2: Select the option Reset.
Step 3: Choose Reset to restore the settings to default settings. If not, you can go to the Reset and Update option to go to default settings and get the latest software on your Apple TV. The latter requires an internet connection.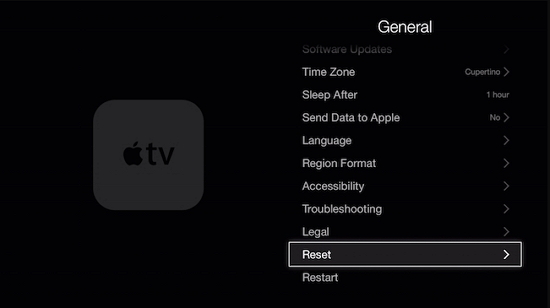 Solution 6: Contact Apple Support
If you are yet to get the issue fixed, you have nothing to do other than contacting the Apple Support. They will fix your device or replace it with a new one (if there is something wrong with the hardware).
We strongly recommend that you shouldn't allow random individuals to repair your iOS devices as they can cause more harm than good. So, be sure that you go for official Apple Support if the above options don't work.
Conclusion
Well, those are the solutions you can use to fix your Apple TV and get it back on working mode. Just go through the options once again and pick the best option that suits the occasion. We appreciate if you can leave a comment below with your thoughts which will help our readers.