Our iPhones carry many important personal and identifiable information, so making a backup frequently is essential. Some of us like to backup iPhone data to PC that can help to free up more space.
But how can we find the iPhone backup on PC and backup them more quickly? Keep reading, I will show you how to do it!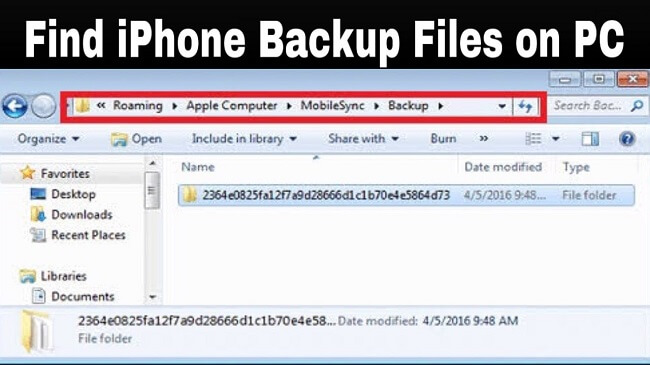 Part 1. Where is iPhone Backup Stored on PC?
Windows has different editions of its famous operating system that places your backup files in various locations according to the distribution year. Finding the location of iPhone backup on PC will vary according to these editions.
You can either search for your backup manually or navigate to specific file paths using the address bar across the top of your open folder.
On Windows 10/7
Open File Explorer on your PC. Then navigate to the following location: C:\Users\Your username\AppData\Roaming\Apple Computer\MobileSync\Backup\ or C:\Users\Your user name\Apple\MobileSync\Backup\
Find in Search Box
Click on the Search box or magnifying lens on the toolbar at the bottom of your screen or click on Start > Search.
Enter %appdata% in the search and hit Enter.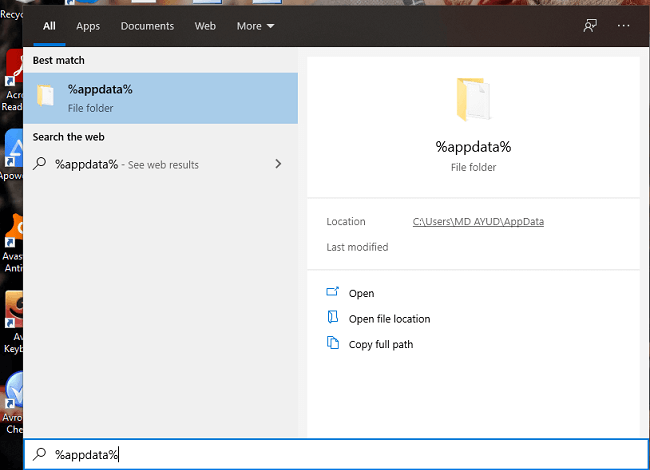 Go to Apple Computer>MobileSync>Backup.
Note
Both of these methods will take you to the holding file that backs up your iPhone mobile device.
Part 2. How to Change iTunes Backup Location on Windows?
Using iTunes in Windows can be a little challenging because it isn't the native OS for the program. However, Windows is good at laying clean navigation to pretty much any file stored on your computer.
If you prefer to create a custom location for iTunes to store the iPhone backup on Windows 10, follow the steps below to create a new folder.
Note
Once you change this location, you will not be able to restore your iPhone until you move your backup back to its default location.
Manually Changing via Win10/7
Make a backup of the original file, delete it or rename it to something like Old backup.

Inside the default folder location, press Shift and right-click over the MobileSync folder.
Choose the Open command window here from the drop-down menu.

Type the following sentence in the pop-up command window: mklink /J "%APPDATA%\Apple Computer\MobileSync\Backup" "D:\Backup".
Changing Internally in iTunes
Make a manual backup of the file using the methods above to find the file first. Then open iTunes on PC.
Select Edit > Preferences > Advanced > Change.
Now select the new location or drive where you want to store your iTunes media backup.
This creates a new location in the D:\ space of your PC. You can always change that location to something different, like a location on your C:\User\Desktop, for example.
Part 3. The Easiest Way to Export iPhone Backup - with the use of iTransor Lite
If you are looking for a more straightforward method to get your iTunes backup location and where your iPhone data is stored, you can install the powerful software - iTransor Lite. It is a fantastic piece of software that can help you clean and manage your device's data in locations.
With iTransor Lite, you get access to your export data from anywhere and can select from 18+ different types of data.
iMyFone iTransor Lite
Compatible with all current iPhone models running iOS 7 to the latest iOS 15.
Support download from iCloud, iTunes, PC backup.
Revolutionizing your way to back up device.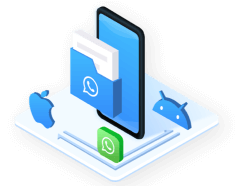 Let's see how to use iTransor Lite export data from device:
Step 1.Download and install iTransor Lite on your PC and click "Export from Device & Backup" > "Export from Device".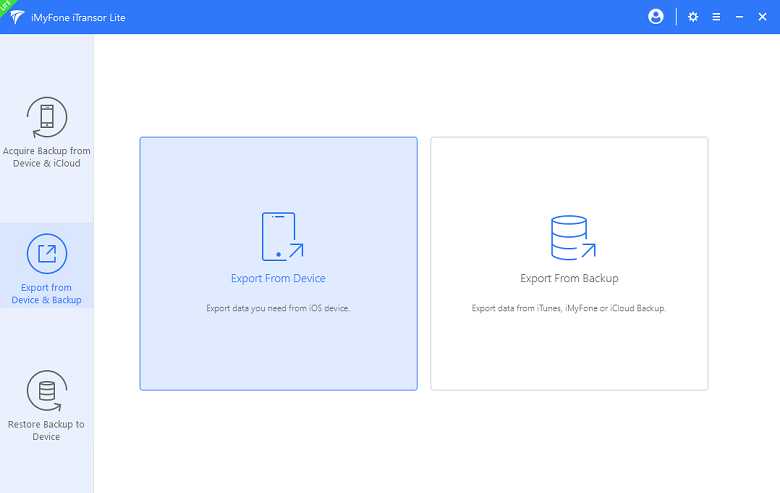 Step 2.You can see all apps on your device, you can choose to scan the app data for all or selectively. Then click "Scan" to get details.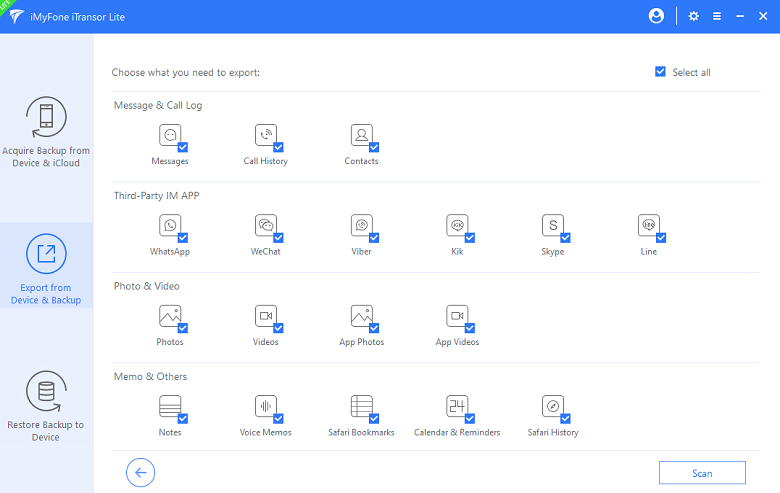 Step 3.Click Export after scanning is complete. Now you can view the backup on your device.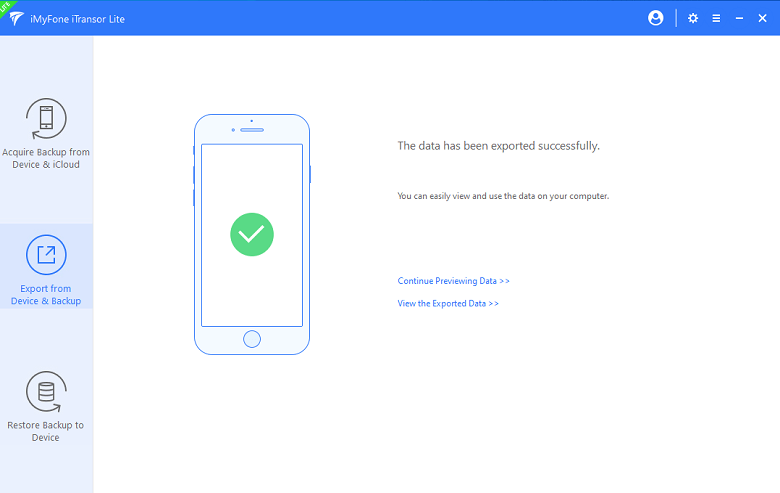 Part 4. FAQs Related to iPhone Backup
1

When I backup my iPhone, where does it go on PC?
In Windows, your backups are stored in your *your user account data folder*\Application Data\Apple Computer\MobileSync\Backup?location. This will vary according to the OS you are using.
2

Clear Safari cache and history
Photos are included inside your iTunes backup whenever you sync & backup your iPhone to your PC. You will not be able to separate these images out when trying to restore a backup until you are back on your mobile device. That is why using a powerful software application like iTransor Lite is so helpful. It knows how to differentiate these files and makes it easy to separate them from the rest of a backup for your convenience.
In Brief
As you can see, if you want to find the iPhone backup location on a PC is a little bit complicated. But don't worry, you can use iTransor Lite to do it! With the app, you can export the data to specific files. Free to download the app with the button below right now!