Don't ignore the tiny green caterpillar that keeps bothering you when you quest for wild Pokemon in Pokemon Go; they may be a great help. Caterpie is your friend, even if there are times when there are too many spawning about.
iMyFone AnyTo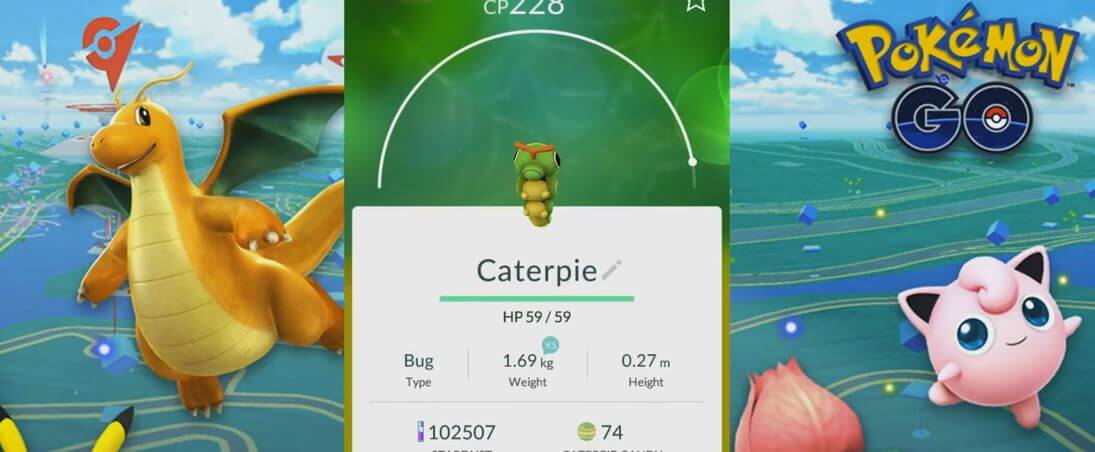 Caterpie has yellow markings on its body. On top of its head, it bears a brilliant red osmeterium that emits a pungent smell to ward off predators. Caterpie's yellow markings also give the impression that it has big eyes to frighten away predators. With its feet in the shape of suction cups, it can practically walk on any surface.
In this article, we will talk about the Caterpie and how to get it in Pokemon Go.
Part 1: What is Caterpie in Pokemon Go?
Caterpie is a Kanto-region Pokémon of the Bug type. As a Pokemon of the Bug type, Caterpie is vulnerable to attacks of the Flying, Fire, and Rock types.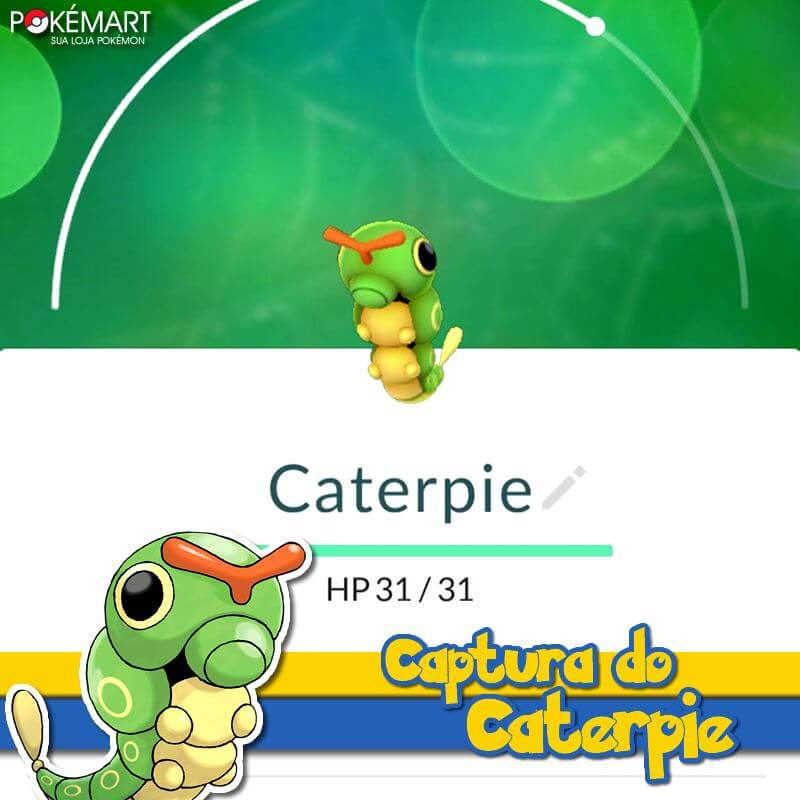 However, Caterpie is also one of the simpler Pokemon to capture, making it a wonderful place to begin your Pokemon Go adventure if you're just getting started. Metapod develops from Caterpie to become Butterfree. After receiving 12 candies, it evolves into Metapod and then Butterfree. Caterpie is a vegan, and its preferred flower is the vermilion flower.
Part 2: Common Usage of Caterpie
Caterpie is designed to be feeble, or to appear weak. Due to its poor stats, it is initially intended for new players to utilize it to level up from the lowest levels. This creature can evolve to provide a respectable amount of XP, making it quite helpful for farming at lower levels. Caterpie can evolve into a Metapod at 12 candies, similar to Pidgey and Weedle, and at 50 more candies, it becomes a Butterfree.
Our courageous little Caterpie has been assisting players at lesser levels throughout the whole main Pokemon series. Terrible to believe that once players reach mid- to high-level gaming, this tiny creature will be ignored.
Part 3: How to Evolve Caterpie in Pokemon Go?
Let's first discuss the prerequisites for evolving Caterpie before getting into the specifics. You will need 25 Caterpie candies to begin with. Additionally, you must possess a Caterpie that is at least level 7. Don't worry if your Caterpie doesn't fit these criteria; just keep catching and leveling it up until it does.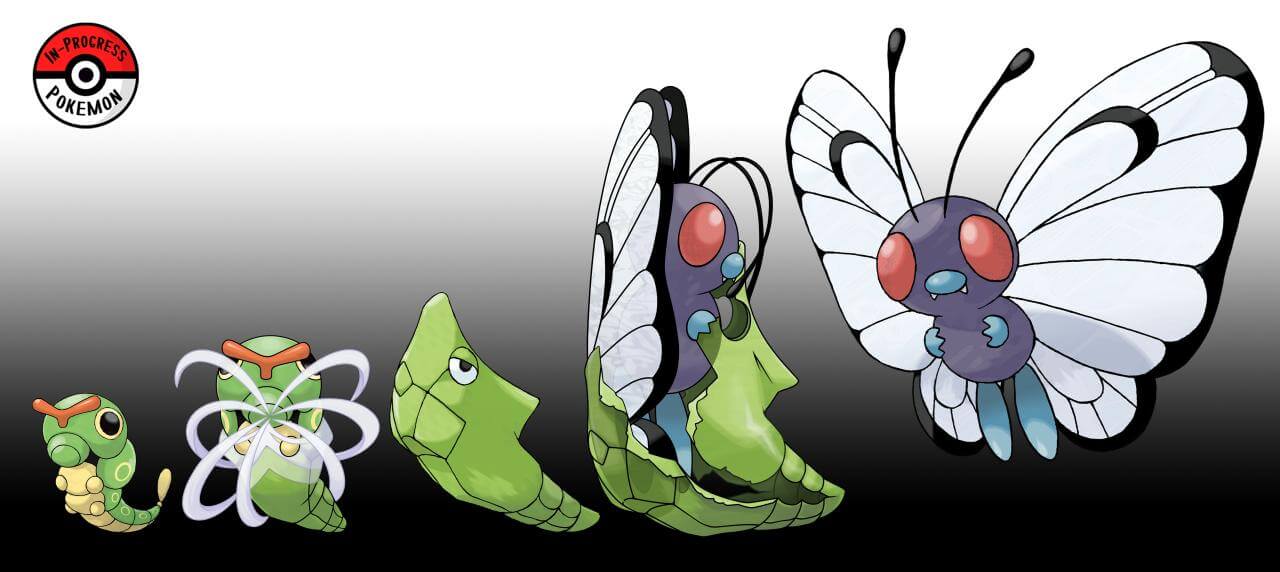 Being able to evolve Caterpie into Metapod after you have all you need is simple. Caterpie can transform into a Metapod at 12 candies. At 50 more candies, it changes into a Butterfree. To evolve a Caterpie, simply open the Pokemon Go app, choose the Caterpie, and press the evolve button. Your Caterpie will have changed into a Metapod.
Part 4: How to Spoof Location for Leveling Up on Pokemon Go
Hatching eggs in Pokemon Go is one of the game's greatest attractions for users. The issue is that walking anything from 2 km to 10 km (1.3 miles to 6.2 miles) is required to hatch the egg.
Players from all around the world are undoubtedly searching for methods to hatch eggs in Pokemon Go without walking due to these large distances. One of the most effective ways to play the game is to hatch eggs without walking. Although the workout may be great for your health, it takes a lot of time.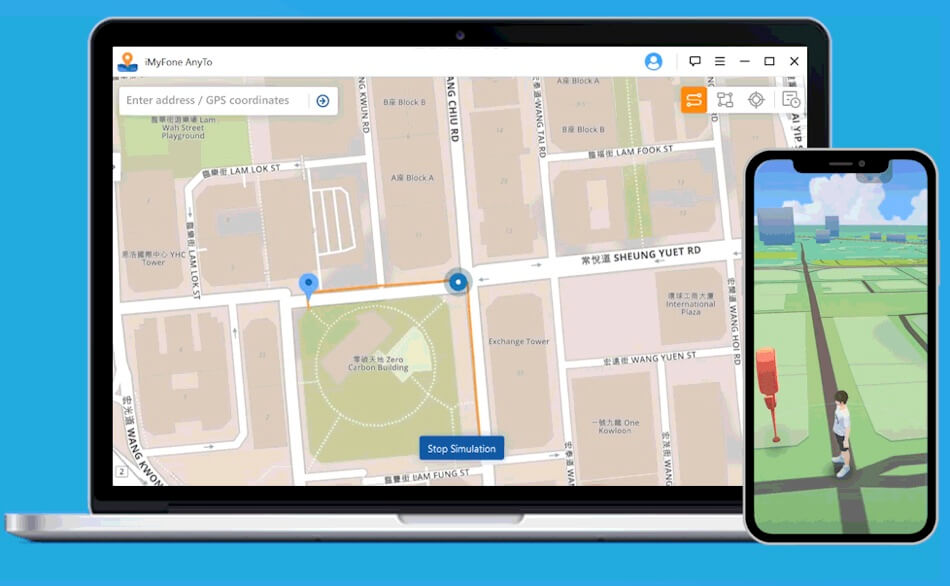 With the help of the fantastic third-party app iMyFone AnyTo location changer, you can simply collect more eggs without traveling outside.
AnyTo is available for both Android and iOS.
iOS Version: iOS 7 - iOS 16
Android Version: Android 6 - Android 13
It has following main brillant features when you play Pokemon Go to catch eggs.
Location Changer - you can change your iOS or Android device's GPS location to any place that you want to go when playing Pokemon Go or other location-based AR games.
Create Routes with Customized Speed - you can simulate movement by setting moving speed, including walking, cycling and driving speed. So the Pokemon Go will think that you really walk outside to catch eggs.In addition, this method also solves perfectly the problem of how to hatch eggs faster in pokemon go.
Pause Anytime - pause and continue moving anytime on the route to make it more natural.
Historical Records - save the historical spots and make it more convenient to re-select it.
In order to hatch more Pokemon Go eggs without walking, below is a a step-by-step guide about how to simulate GPS movement with customized route.
Step 1.Download and launch iMyFone AnyTo on your computer. Click Get Started to start.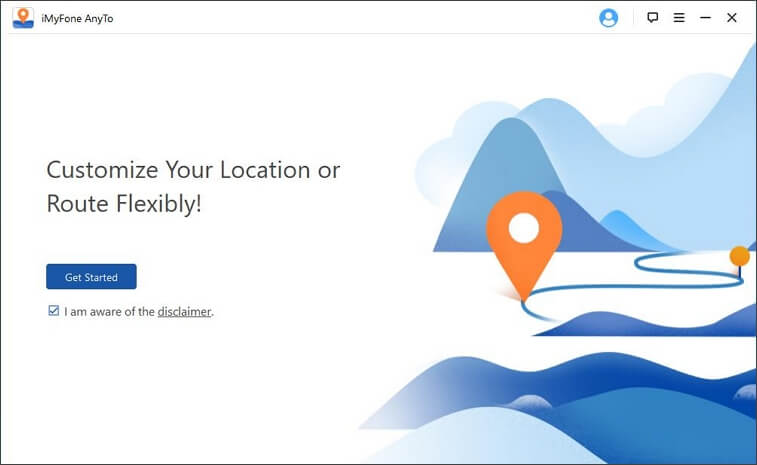 Step 2.Connect your iPhone/iPad to PC. And unlock your device to trust your computer. After that, the software will start to load the map.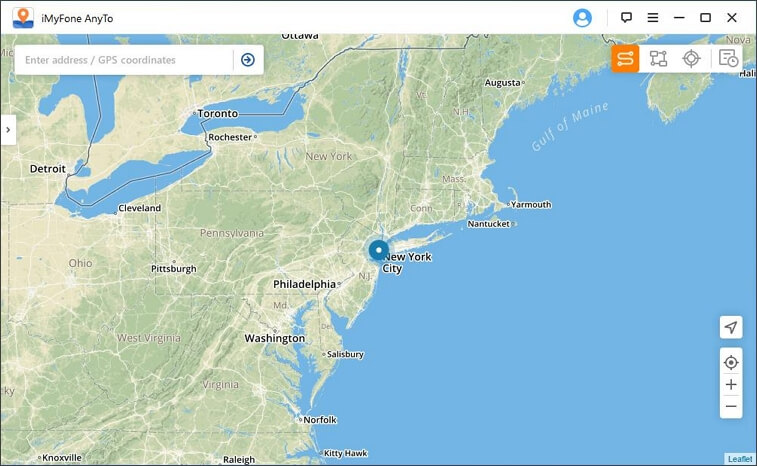 Step 3.Next, you can create a customized route with Multi-spot Mode. Two-spot Mode can also be used depending on your choice. Here we take Multi-spot Mode as example. Tap the 2nd icon at the upper right corner.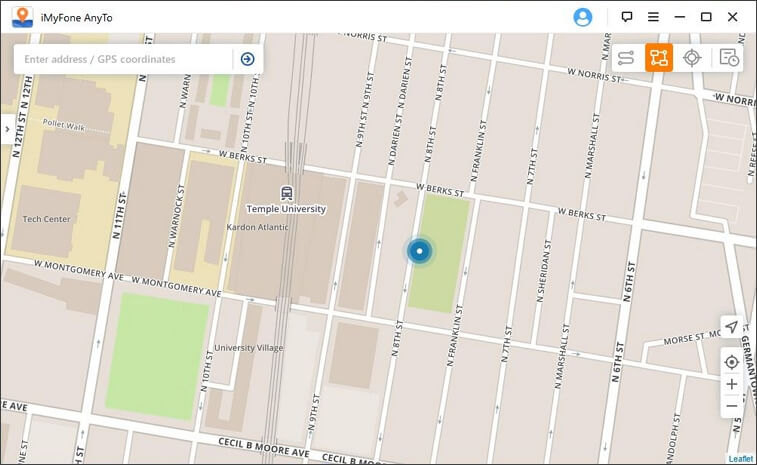 Step 4.In the Multi-spot Mode, choose several destinations or enter different address that you want to pass by. In the sidebar, you can set the times of move and the speed.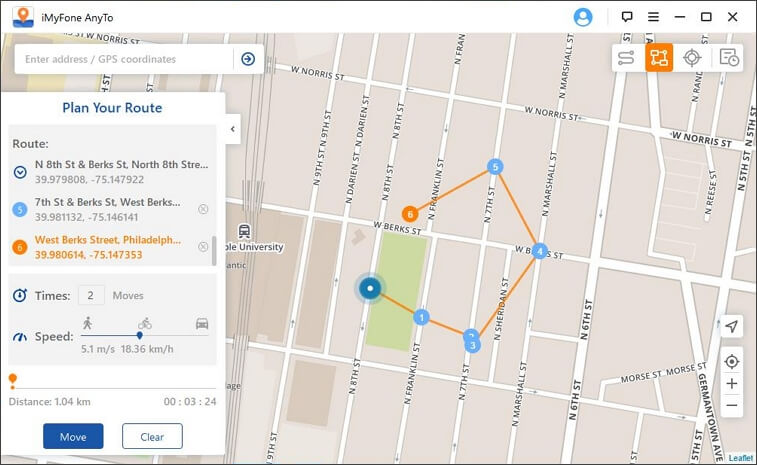 Step 5.A message of Completed will pop up when AnyTo finishes simulating the movement. That's it. Next, Pokemon Go will walk like you set. You don't have to walk any more, just sit on the cough, the eggs can be hatched.
Now, enjoy catching eggs at your home! And it comes exciting news, Pokémon GO December Community Day 2021 will begin from December 17 to December 18. The Pokémon, including Charmander, Weedle and Abra, etc can be hatched from 2km Eggs collected during the event. You can use iMyFone AnyTo to hatch 2km eggs without walking immediately.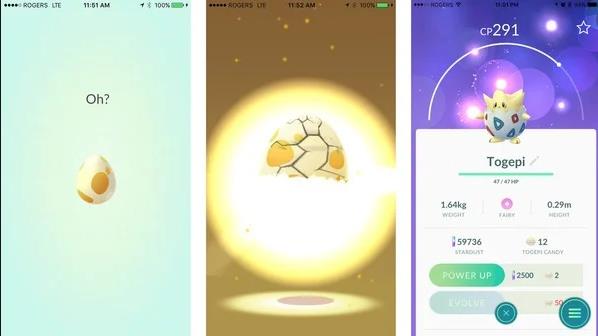 With AnyTo, you can enjoy the game without any hassles. Until now, AnyTo has received many positive feedbacks from global customers.


Part 5: Hot FAQs about Caterpie
1 Does Caterpie evolve into Rayquaza?
A Pokemon of the Bug type is Caterpie. At level 7, it begins to transform into a Metapod. If it is aware of Dragon Ascent, it transforms into Rayquaza.
---
2 Where can I find Caterpie?
When playing Pokémon GO, have you wondered where to find Caterpie? Caterpie spawn rates in Pokémon GO are reportedly higher close to rural areas, farms, fields, forests, gardens, big parks, and other grassy areas. Caterpie has a 10% chance to occur in Rolling Fields - Area 2 where you can find and catch it.
The Viridian Forest zone is the perfect site to look for Caterpie in Pokemon Go. It has a 25% chance to spawn there with a level range of 03-06. This also makes Viridian Forest the ideal location for a Flawless IV Stats or a Catch Combo Chain quest for Shiny Caterpie.
---
3 What is the best Moveset for Caterpie?
When battling Pokémon in gyms, the moves Bug Bite and Struggle are the most effective ones for Caterpie. The best moveset for PVP combat is this moveset, which offers the highest overall DPS.
---
Conclusion
Caterpie is a Pokemon of the bug type. Many players neglect this Pokemon because they believe it is useless due to its diminutive size and frail appearance. However, it is especially beneficial for players at lower levels. Caterpies get evolved to provide more XP and help gamers level up. After receiving 12 candies, a caterpie changes into a metapod before becoming a butterfree