Due to the outside treasure hunting and real-world exploration, the GPS-based game of geocaching is a lot of fun. Users can explore various locales using a GPS-enabled gadget and discover geo-caches concealed there.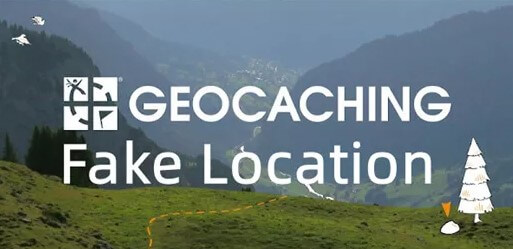 Additionally, this post explains what geocaching is, where to obtain it, and several effective ways to trick Android's GPS system utilizing VPN and third-party apps. How to fake Geocaching GPS? You'll find the answer in this article.
Part 1: What is Geocaching?
Consider geocaching if you and your kids need extra things to do when you're together. Geocaching is a popular game played all over the world that involves everything from camping to clues. It's a terrific way to spend some time outside while utilizing technology like GPS, Google search, the Geocaching app, and other tools to locate hidden prizes in unexpected locations.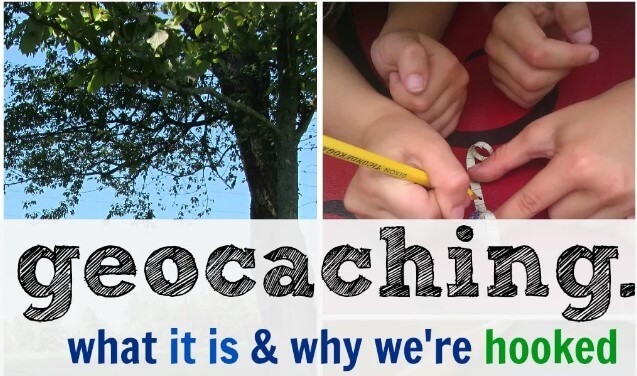 The biggest treasure hunt in the world is geocaching. It's like an adult version of the popular childhood activity, only serious. The true thing is geocaching. All ages will enjoy the high-tech treasure hunt, which blends GPS tracking with outdoor adventure.
Part 2: The 3 Best Methods of Faking Geocaching GPS Location?
01

GPS Location Faker-iMyFone AnyTo
There are other ways to spoof a geocaching GPS location, however in order to save time and resources, the most effective method should be used. A wonderful GPS location changer is iMyFone AnyTo, which we highly recommend in this case.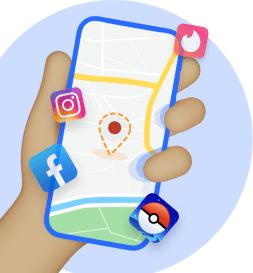 Change GPS Location on iOS/Android
Faking Location without jailbreak: It tricks apps that require GPS location. You don't have to worry about bricking your phone or installing questionable packages.
Simulating movement with customized speed: If you have a game that requires walking, like Pokémon Go, you can plan the route by setting the moving speed.
Tips
Quick navigation:
1:11 Teleport Location with Teleport Mode

2:33 Simulate GPS Movement with Two-spot Mode & Multi-spot Mode

Step 1: To start using this location spoofer, just go to the official website of iMyFone AnyTo. Download the package from there, then install it.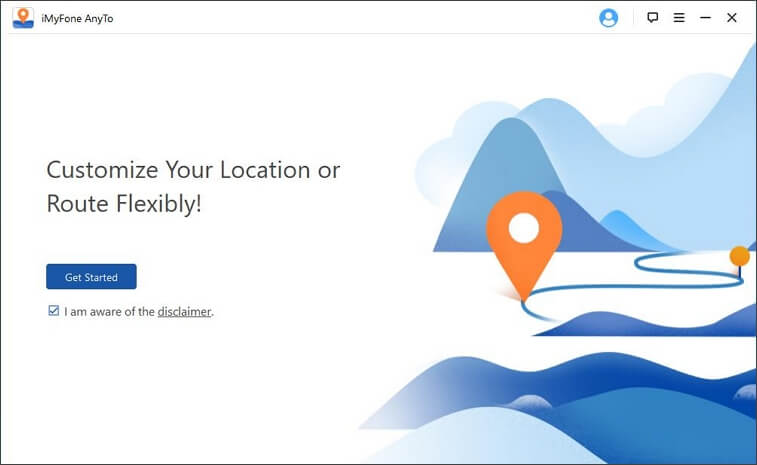 Step 2: Connect your device to the PC.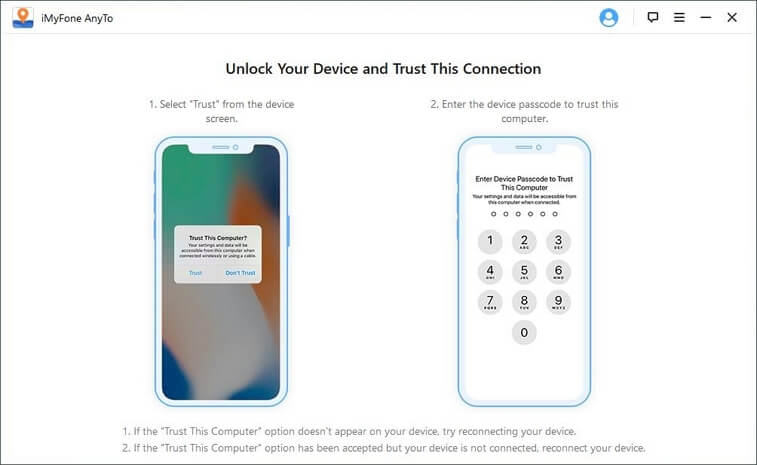 Step 3: Select Teleport Mode from the top right corner of the screen. Select the location, and enter the location you want to change location to fake.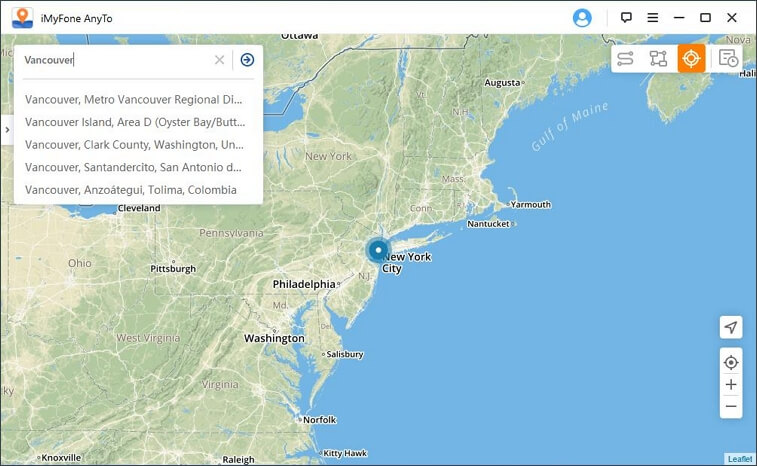 Step 4: After selecting the fake location, just click the Move button. All apps on your device that need to be located will now switch entirely to your fake location.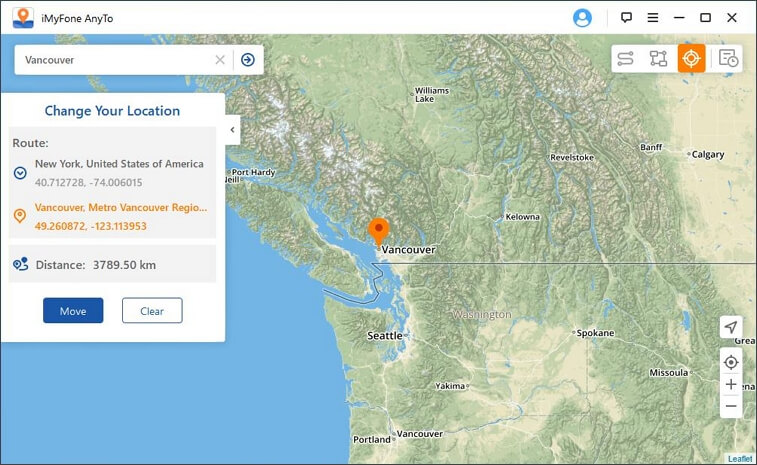 With this app, all you have to do is sitting in comfort as your avatar does the walking for you. Brave all sorts of climates and terrains all from the comfort of your home.
02

Fake GPS App (For Android Only)
A highly helpful tool for placing you virtually somewhere other than where you are is fake GPS. With the use of this tool, you will be able to pretend to be somewhere else in the world without ever leaving your house. By utilizing this to mislead other apps into thinking you are somewhere else, you will be able to use them in a variety of ways.

If you want to find yourself in a certain location, it is suggested to magnify the map because fake GPS is a very accurate instrument.
Once you've selected the ideal spot, you'll need to hit the button to turn on the fake site so that your device can be automatically located there.
You will stay there after you turn on your fictional location unless you tell us differently. Therefore, all you need to do is reopen Fake GPS and select "Stop."
This location will be automatically remembered once you have finished using it, allowing you to locate yourself there without having to look for the precise area you were at.
03

Fake Geocaching GPS with a VPN
One of the easiest ways to deceive websites or apps about your location is through a VPN, or virtual private network. To disguise their location and get around geo-restrictions, people utilize VPN services.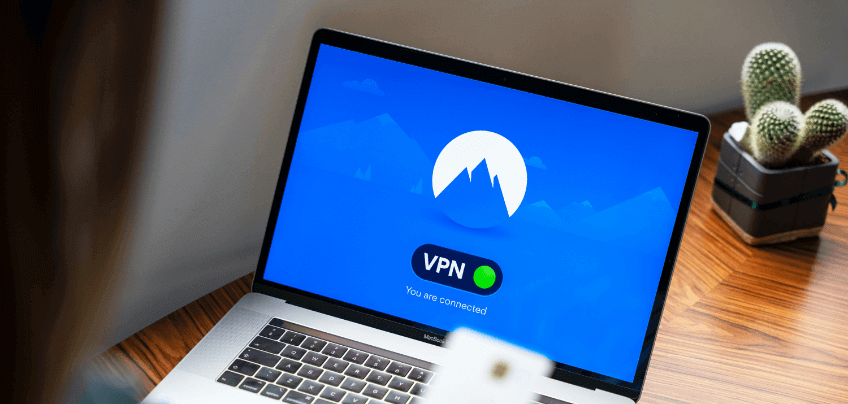 Most businesses use a VPN to connect to Wi-Fi continuously while upholding and defending customer privacy. The VPN may even be used to fool Android's GPS system, tricking your pals or other apps into thinking you are somewhere else entirely.
Part 3: Everything You Might Want to Know about Geocaching
1

Where to Download Geocaching?
You may get Geocaching for both iOS and Android-powered devices. You can download it via the app store on an iOS device, while you can just open the Google Play Store app on an Android smartphone and do the same thing.
2

How to Play Geocaching?
You must sign up for a free basic membership before you can begin geocaching. Next, input your postal code on the "Hide & Seek a Cache" tab and search. By clicking on a geocache's name in the list, you can choose any one of them.
Now, enter the geocache's coordinates into your GPS device and utilize it to assist you locate the hidden geocache. By signing the logbook, you can return the geocache to its original place after you've found it. You can post images online to document your geocaching victories.
3

What is Geocoin?
A geocoin is the basic building block of geocaching. Basically, it's a unique token or challenge coin made of metal or wood. The ultimate objective of the game of geocaching is to amass as many geocoins as you can. Since explorers receive cryptocurrency when they complete tasks or discover geocoins, collecting this is advantageous.
Conclusion
A well-liked treasure hunt is geocaching. People all across the world have paid this game a lot of attention. However, if you want to enjoy geocaching without moving, try to seek some assistance from this article as it enables you to fake Geocaching GPS.