"How can users spoof their location on Pokémon GO?"
This is a major concern of Pokémon GO users in recent years.
So, what are the best ways to spoof one's location on Pokémon GO? We have answered this question in depth in the article below and highlighted upon 3 best Pokémon GO spoofing apps, and 3 best VPN services.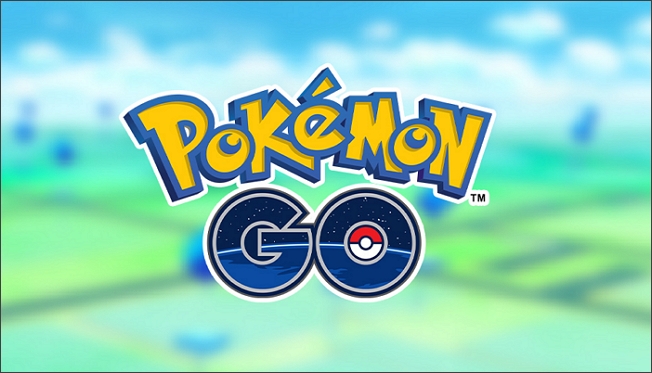 Part 1: Pokémon GO Spoofing on Reddit
Before we go into depth, we should thoroughly answer the most frequently asked questions of people regarding Pokémon GO spoofing on Reddit.
A major question on spoofing Pokémon GO on Reddit is: Can spoofing be done on PC or can spoofing be done while using emulators?
Yes, Pokémon GO spoofing can be done on PC and also by using emulators. An authentic location spoofer like iMyFone AnyTo and BlueStacks can be used as a spoofer which provides an experience of a smartphone on PCs.

Screen mirroring applications can also be used to spoof Pokémon GO.
Another most asked question on Reddit is: Can spoofing be done on Android 9, 10, 11 without rooting?
No, it is not possible to spoof Pokémon GO on them, likewise, some low-cost devices will be better to spoof on.
Part 2: Recommend three apps for Pokémon GO spoofing
Several applications are developed for spoofing recently, with some being quite famous for spoofing Pokémon GO.
All the applications for Pokémon GO users for spoofing are emerging with something advanced. These applications are being advertised to be frequently and effectively used by Pokémon GO users for Spoofing
No. 1: iMyFone AnyTo
No. 2: VPNa
No. 3: TUTU App
Why we recommend this?
iMyFone AnyTo is accessible by all the Android and iOS (iOS 16 Supported) devices including all the latest series of Samsung, Google Pixel, One plus, iPhone 12, LG, etc. It can support controlling up to 5 iOS devices simultaneously. iMyFone AnyTo is a leading GPS changer app which switches to fake GPS location on iOS and Android devices for the flexibility of the Pokémon GO users.
It provides three distinct modes for fake GPS in Pokémon GO, where one can instantly select a particular destination, or form a virtual route to proceed in the game. Spoofing with this app is entirely secure with no jailbreaks or roots needed.
[Video Transcription]

Following part shows the step-to-step guide for successfully using the iMyFone AnyTo app:

Step 1: Installation and Connection
Download and install the iMyFone AnyTo app on Mac or Windows PC. After opening the app, click the "Get Started" button to instantly connect your computer to the device as shown in the image below: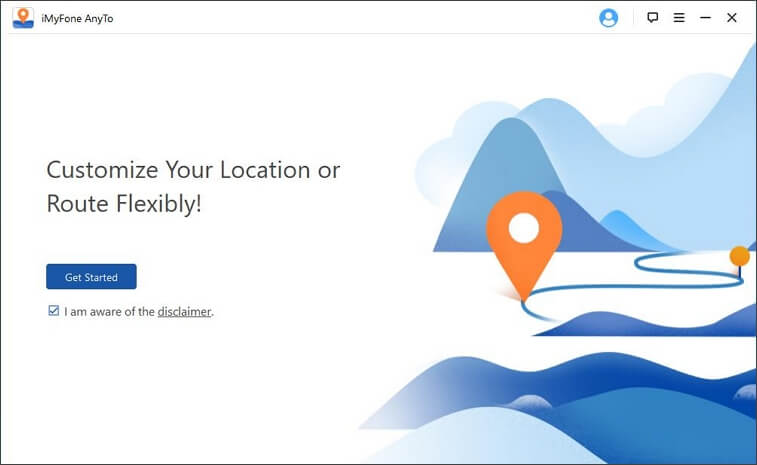 Step 2. Select Mode
Select a mode based on your needs.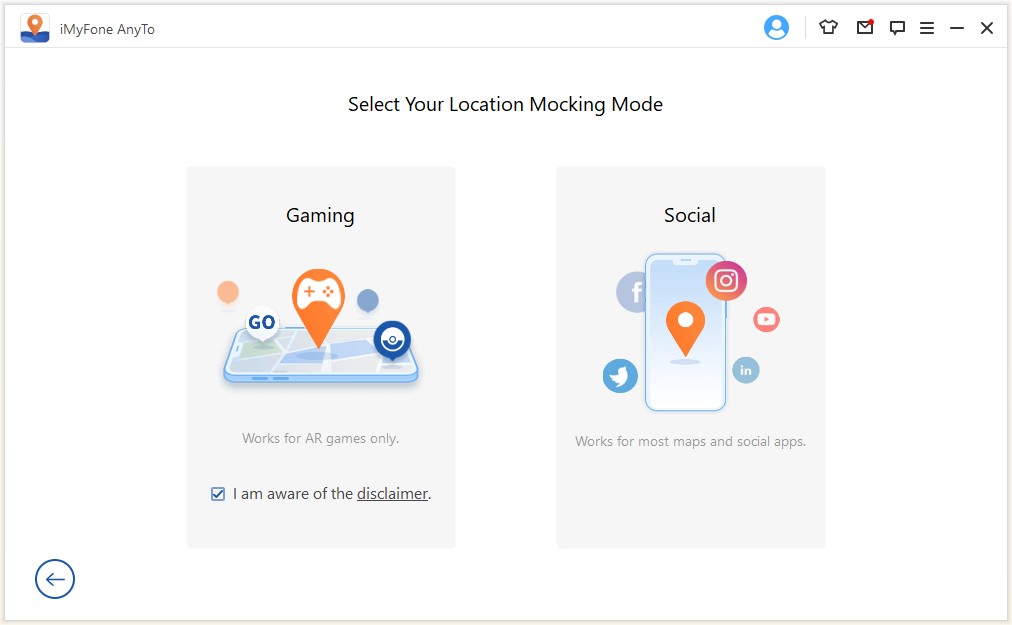 Step 2.1 Gaming Mode
This mode works only for Pokémon GO gaming accessories. Once you get the popup window saying you are all set, you can sign in to your game.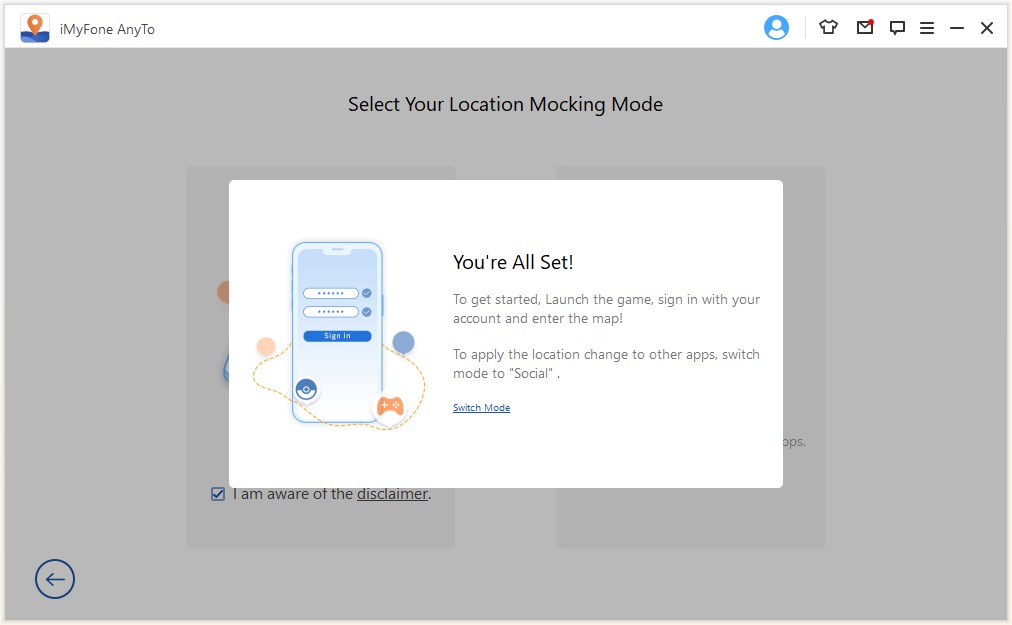 Step 2.2 Social Mode
This mode will work on almost all the popular location-based apps like Facebook, Google Map, WhatsApp, etc. You will need to install the assistant on this.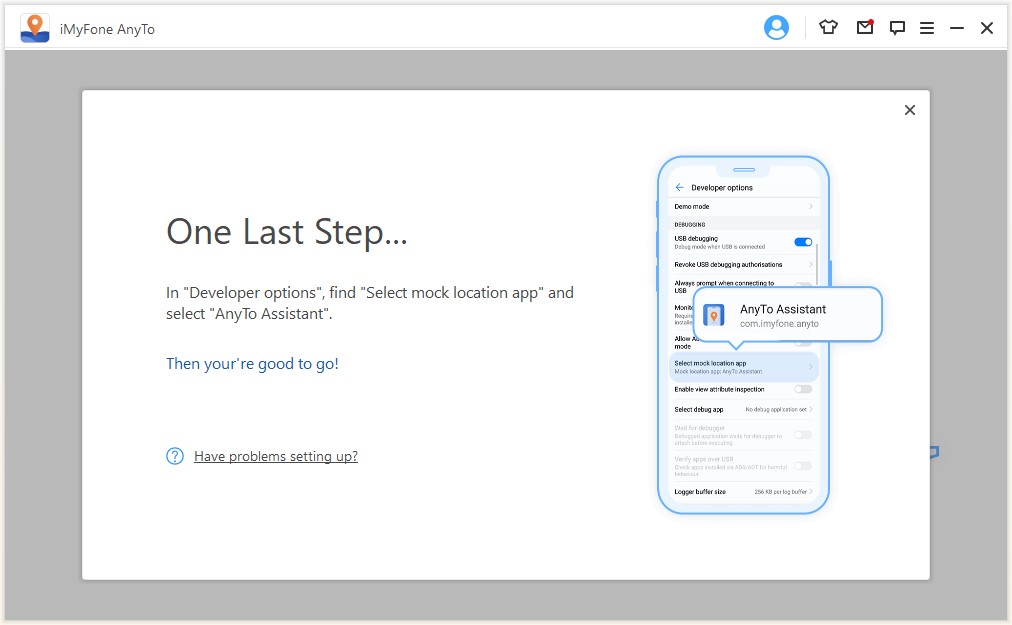 Step 3. Location Is Changed
You have now spoofed Pokémon GO location on Huawei.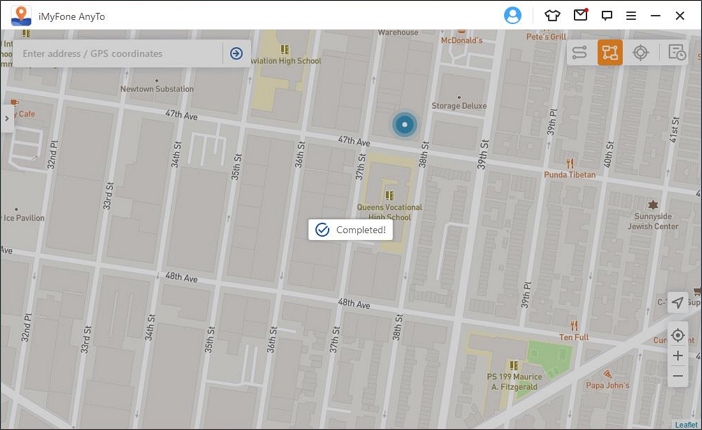 Step 4: Getting Fake GPS Location in Pokémon GO with Just 1 Click
Press the Move button after choosing a preferable location. Eventually, it can be observed that the location is synchronously changed to a new desired location.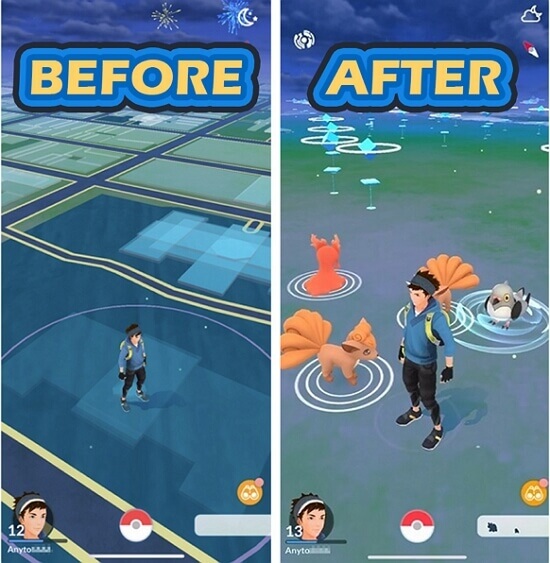 Finally, the character can be moved along any destination on the map to catch up with more and more Pokemons.
2

VPNa
VPNa - fake GPS location is yet another free GPS location app that facilitates in spoofing of one's location. No rooting is needed for this app and the location change can be saved to be used afterwards.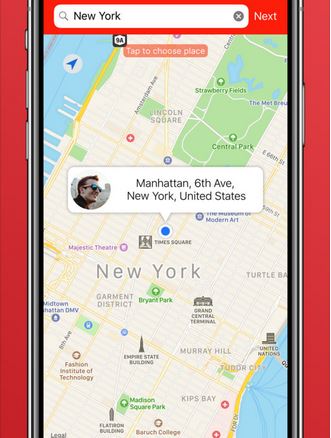 Following illustrates the steps needed to use the VPNa app:
Step 1: After opening Pokémon GO, the location to be spoofed is searched. Now VPNa is installed via Google Play Store and is opened.
Step 2: After enabling the Developer option, press "Enable Mock Location" on the app. Choose "Select Mock Location App" below Developers options. Lastly, select "VPNa- Fake GPS location".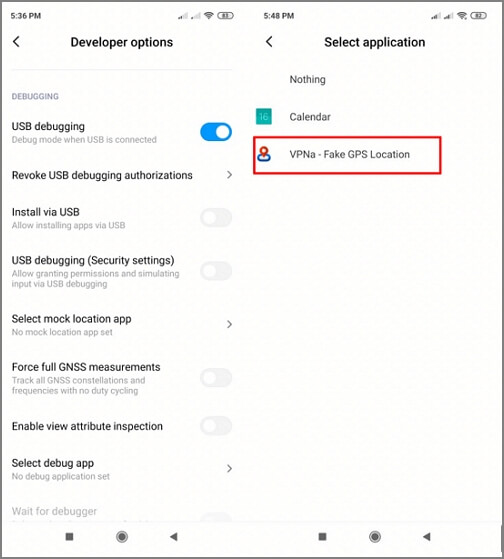 Step 3: On the VPNa app search for the required location. Eventually, after the affirmation of the changed destination, Power button is pressed.


Step 4: Lastly, Pokémon GO is opened, and the spoofed location can be seen.
Why we recommend this?
The official version of Pokémon GO requires you to go out and seek for Pikachu, but the TutuApp Pokémon GO does not.
In fact, the TutuApp team has created a customized version of Pokémon GO that includes a joystick controller. It means you can move around with the Joystick. The developers hacked Pokémon GO's GPRS, which is how Joystick control mimics when the player is out.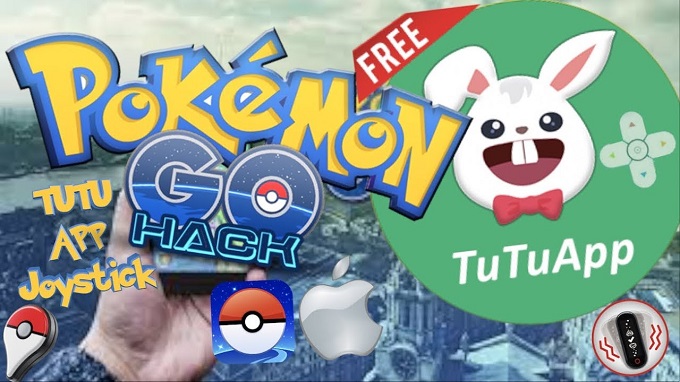 How to use it?
Step 1: You must first download and install TutuApp on your smartphone.
Step 2: After that, you must start the App Drawer and then open the TutuApp on your smartphone.
Step 3: Next, look for Pokémon GO and then click the green Download button.
Step 4: Then you'll probably have to follow some on-screen directions.
Step 5: When you're finished, the Pokémon GO symbol will appear on your home screen.
Part 3: What are the most asked questions about Pokémon GO spoofing on reddit?
Several VPNs are available to effectively use for spoofing Pokémon GO
No. 1: NordVPN
No. 2: PureVPN
No. 3: ProtonVPN
1

NordVPN
NordVPN is one of the best VPN for reducing Latency and fixing lag. It has a broad range of attributes, including limitless bandwidth and strong encryption. NordVPN is highly preferable for Pokémon GO which extensively reduces lag and latency with its broad bandwidth.
The military-grade encryption provided by NordVPN allows hackers to view the online activities of users and also enables other Pokémon GO players to view your location information and IP addresses. NordVPN supports Pokémon GO users by providing 6 simultaneous connections and protects various devices that are playing Pokémon GO at the same time.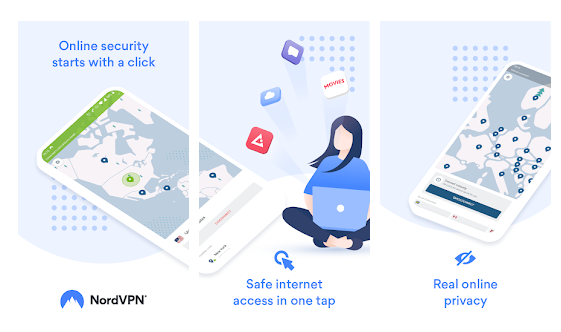 Pros and Cons
There are several pros and cons to using NordVPN. The pros include extensive speed test scores, availability of 24hrs live chat, provides separately audited no-log policy, SOCKS proxy, Netflix unblocking, P2P servers, and split tunneling. On the other hand, the only con of NordVPN is that it does not have a free version.
PureVPN is one of the top VPN services if you're looking for a VPN for gaming. This VPN offers split tunneling, which is useful for spoofing your location in Pokémon GO. You'll be able to route only the game's traffic on Android, while linking to everything else directly.
IKEv2 is supported by PureVPN, which isn't as secure as other tunneling protocols but is extremely fast. When visiting Pokestops using your fake location, you won't experience any slowdowns or latency.
You'll be able to choose between several network types, such as NAT and non-NAT. They're supposed to be a consideration when Niantic is looking for your IP address.
Pros and Cons
The pros are that it provides a large number of VPN protocols, a guarantee of 31-day money back, a feature on Android of split-tunneling, provides AES-256 encryption, and helps in port forwarding.
The cons are that WireGuard is not supported, The VPN isn't the quickest on the market, and there is no free version available.
3

ProtonVPN
For those seeking for a free VPN, ProtonVPN is the best alternative. It's basic edition is completely free and has no usage limits.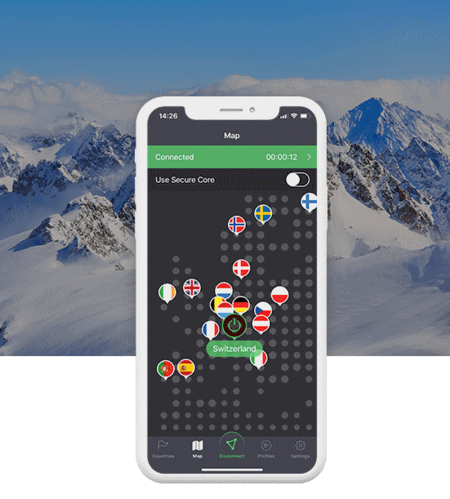 Nonetheless, their subscription plan unlocks a slew of additional services. If you're a paying customer, you may also use your VPN for streaming, extending the life of your subscription. Split tunneling means you can just utilize a VP for Pokémon GO while the rest of your data is routed over a direct connection.

Pros and Cons

The pros are that the data and bandwidth are limitless, provides not only military-grade encryption, but DNS leak protection with OpenVPN protocol 7-day premium trial and the user interface is simple and easy to use.

Meanwhile, the cons are that Netflix is not available to free users, and there isn't a live chat option available.



Part 4: FAQs about Pokémon GO Spoofing on Reddit?
Can I still Spoof in Pokémon GO 2021?
Yes, spoofing can still be done on Pokémon GO in 2021, but for spoofing the installation of a GPS spoofing app or a VPN is essential. For an android device, the working of Developers mode is required, however, for an iOS device a spoofing app for a GPS location is needed. These tactics enable the user to access various locations all around the world on Pokémon GO.
Should I Spoof Pokémon GO?
It is suggested to spoof in Pokémon GO, as Pokemons can be found more frequently in big well-known cities like Chicago and New York. It is relatively easier to spoof on Android devices than on iOS devices. Moreover, one should be cautious while spoofing as if get caught up in spoofing in Pokémon GO, the user account might be blocked, disabling the play.
Can Pokémon GO Still Be Spoofed? If Yes, then What Is the Procedure?
People also ask very certain that what is the relevant procedure to spoof in Pokémon GO in 2021, if possible? It is possible to spoof on Pokémon GO by using certain apps like the iMyFone AnyTo app, where the location can be instantly changed to a desired one. Moreover, VPN can also be used for spoofing by the users.
To Conclude
Pokémon GO encourages users to step out and capture the Pokemons. However, Pokémon GO spoofing services have enabled the access of fake GPS in Pokémon GO, where the user is encouraged to select a preferred location on their own and form a synchronized GPS on his/her phone.
When you reach here, do you feel finding ways to spoof Pokémon GO location easier than ever? If so, try iMyFone AnyTo for a free treat.