[Update] How to Spoof/Fake Location on Life360 (iOS 17 Supported)
Category: Change Location
5 mins read
Life360 is a fantastic app that many families use to share their locations. Users of this app appreciate the safety aspects of this app. For example, it has crash detection that can alert family members if you're involved in a car accident.
Although these features are beneficial for users, there are some instances where you would want to spoof your Life360 location. Fortunately, putting a fake location for Life360 is possible and easy enough that most people should be able to do it!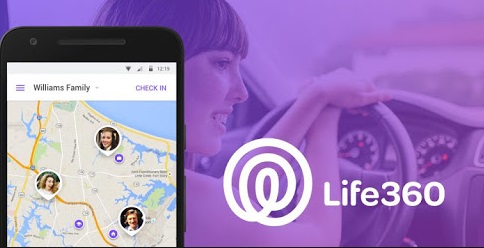 What Is The Privacy Concern on Life360?
At first glance, Life360 seems to have few privacy concerns. Its main feature is location sharing, but the sharing of that data only happens amongst family members to whom you've already given consent.
There are cases, though, where you might be worried about privacy. Spouses can keep track of each others movements. That's great if you're heading home from work like normal, but what if you want to stop and buy your spouse an anniversary gift? Or, what if you're in an abusive relationship and need to seek assistance covertly? Parents who share their location with their kids may want to go somewhere discreetly without the kids knowing. There are many valid cases where you want to spoof Life360 location, temporarily.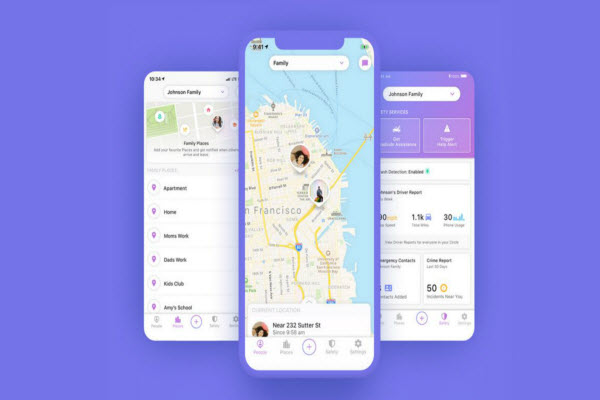 Instinctually, in order to keep privacy, many users who want to have a fake location for Life360 by turning off their location services and wifi.
To ensure that Life360 can no longer track your location, please do the following steps:
Step 1. Turn on battery saver mode. This handy feature for your iPhone/iPad stops background apps from refreshing.
Step 2. Turn off your wifi by going to Settings -> Wifi and disable it.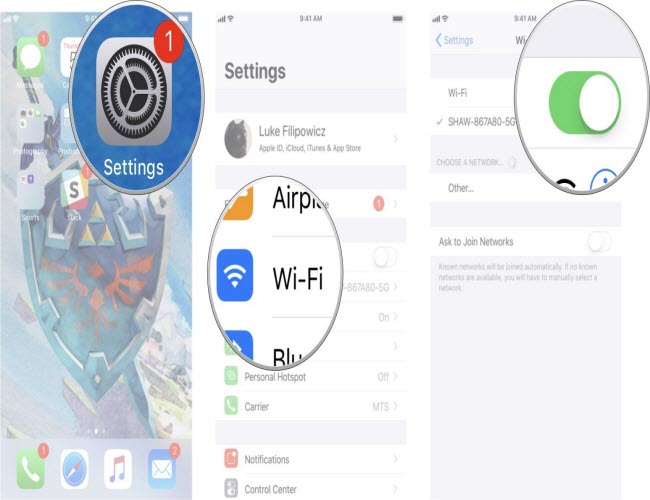 Step 3. Disable cellular data for the app by going to Settings -> Life360 and toggling Cellular Data off.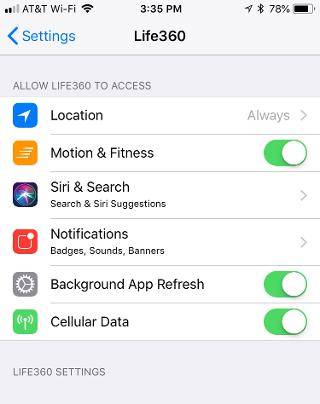 Step 4. While you're on that screen of Settings -> Privacy, also disable the Location Service for Life360. This will ensure that the app never has permission to access your position.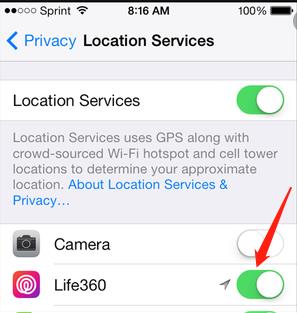 As you can see, doing these won't let you fake your location for Life360, but it will only make it so that Life 360 cannot get your updated GPS position.
Therefore, there are a few Disadvantages to this method, though. The most obvious one is that you need to keep your wifi off, which will use more of your cell data. Turning on battery saver mode is also an inconvenience since it will prevent all apps from refreshing in the background, not just Life360.
If you forget to keep your wifi off and you open Life360 by accident, it might connect and reveal your actual position. That one mistake will completely blow your cover!
How to Fake GPS Location for Life360 on iOS Devices with Smart Ways
Is there a smarter way to fake GPS for Life360? Yes, fortunately, there is! With the right software, you'll be able to use your iPhone as you always have - with wifi and background refreshing - and have Life360 think you're somewhere you're not. The best part is that you cannot accidentally reveal your real location! Here are 3 options you may wish to consider (the best option is first).
1

Spoof Life360 Location without Anyone Knowing via iMyFone AnyTo

The simplest solution to ensure that your phone shows the "right" location in Life360 is to use iMyFone AnyTo GPS changer. This phenomenal Life360 location spoofer enables people to set their iPhone's position anywhere in the world.

Moreover, iMyFone AnyTo is incredibly sophisticated in that it can also move your location along a route. So, while you're picking up your spouse's big birthday gift, they'll think you're stuck in traffic coming home from work! It's a smart way to spoof your Life360 location.

Spoof Life360 location on iPhone/iPad without delay and jailbreak.
1-click location changing for Life360 with friendly interface and easy usage.
Stop being tracked by family members or friends after spoofing GPS.
Work for all iOS version devices, even the latest iOS 16.
You can fake GPS for Life360 with iMyFone AnyTo by following these steps.
Step 1. Download, install, and run iMyFone AnyTo on your computer. Click Get Started.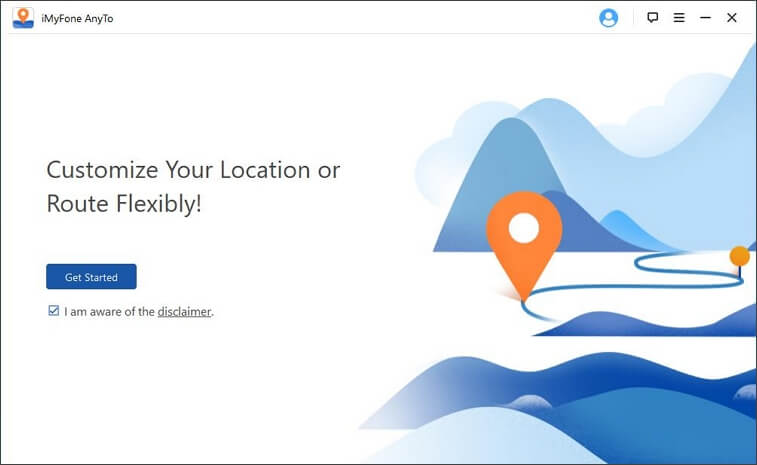 Step 2. Connect your iPhone or iPad to your computer.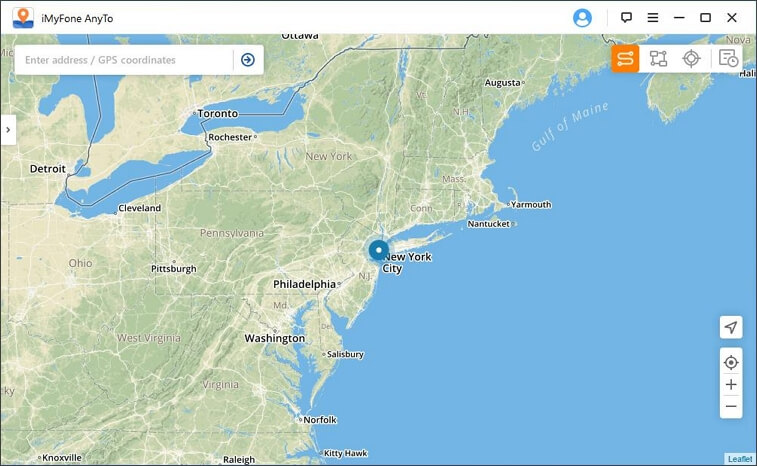 Step 3. Select the Teleport Mode (second icon from the right) in the top-right corner of iMyFone AnyTo. Then select a destination by entering the address in the top-left corner of the app, or you can choose a near destination by zooming in/out the map.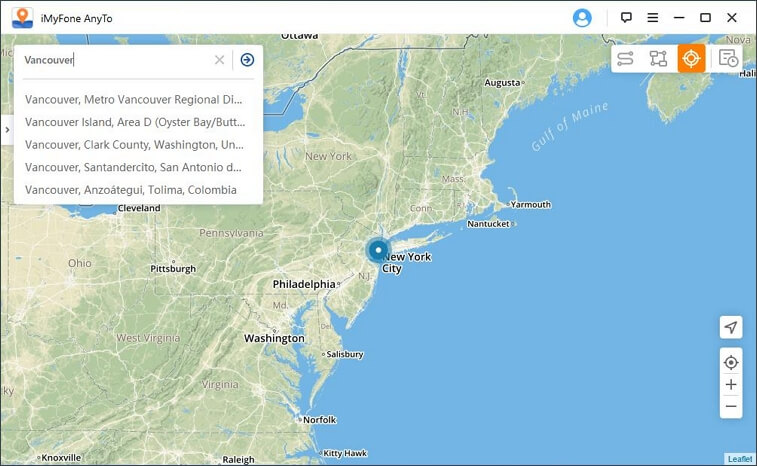 Step 4. Click on the Move button. The location on your iPhone will be changed to your selected place.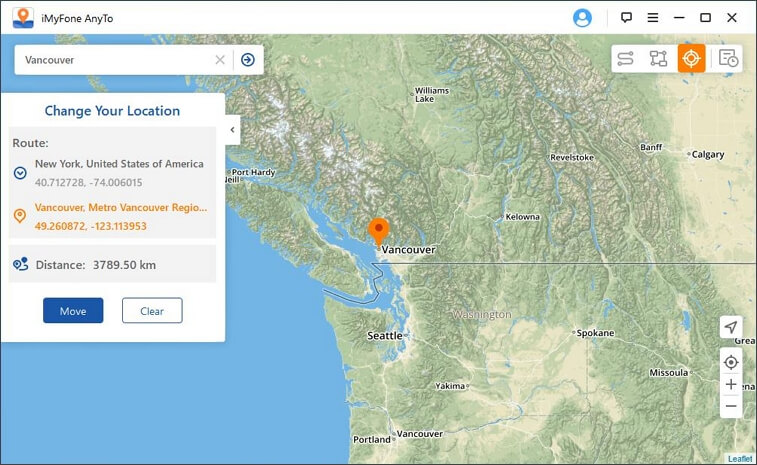 Your iPhone will now think that you are somewhere else in the world. Open Maps to verify this. If you see the blue dot in the location you selected in iMyFone AnyTo, then the teleportation worked. Then location on Life360 will be also changed.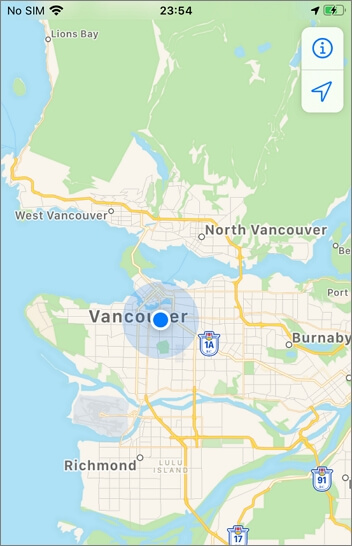 Now, use the free trial to spoof Life360 location to take the first step.
---
2

Change Location on Life360 via Burner Phone

Another option to fake your location on Life360 is to use a burner phone. The idea behind this method is that you can put Life360 on your second device and leave that where you're supposed to be (home, office, etc.). Then, you can go about your business without anyone knowing that you're not in that position anymore. It's smart, and, like the iMyFone AnyTo method, it will work without any potential for a slip-up.

This method is simple to execute, and anybody with a second phone can do this relatively quickly.

Step 1. Log out of Life360 on your primary device. Log into Life360 on your burner phone.

Step 2. Leave the burner phone wherever you're supposed to be.

Now, whenever anyone looks at your location, they won't see where your primary device is - they'll see where your burner phone is. You're now free to move about without anyone knowing where you are!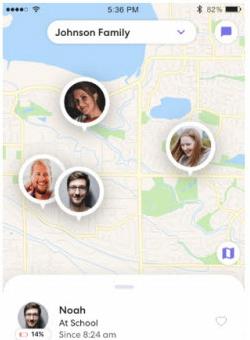 There are a couple of Caveats to this method, though.
First, you need a second phone. Not many people have spare devices lying around that they can use.
Second, if someone tries to message you through the app, you won't be able to respond since you won't have the iPhone with you. Your non-response may raise suspicions.
---
3

Mock Life360 Location with iTools

The third option for setting your device's location is to use iTools. This software lets you fool your GPS tracking system to adjust your phone's location. As you might expect, this not only changes your device's location for Life360 but, instead, it applies to all apps.
There are quite a few features of iTools
iTools includes many smaller programs that each help with part of your iOS device. One of those is a location faker.
File Explorer to take a look at what you have on your iPhone.
Battery Master to look at your iOS device's battery health.
Screen mirroring - see and control your iPhone from your desktop!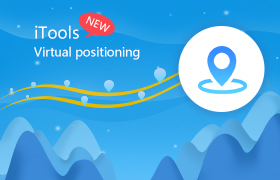 At first glance, iTools seems like a decent solution to spoof your Life360 location. However, while the features do work, there are A Few Problems with the overall software package. In particular, installation is a pain. The Apple drivers it requires frequently do not install correctly. Antivirus programs also sometimes trip on this software and incorrectly flag it as a virus. The fact that an antivirus program thinks it's not safe is a major red flag. Therefore, it's hard to recommend as a cohesive solution to the spoofing problem.
Some Related Questions on Faking Life360 GPS Location
Q1. How to Spoof Location on Life360 on Android Devices?
So far, this guide has only covered spoofing your location on iOS devices. Android devices have a completely different Life360 location spoofer. To adjust your position on Android, consider trying the following:
Download the Fake GPS Location app.
Go to Settings -> System -> Developers options.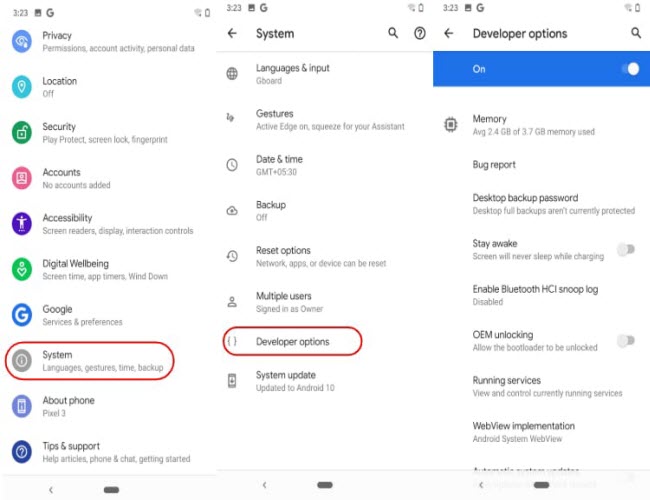 Scroll down to the Select mock location app option. Tap on that.
Select the Fake GPS Location app.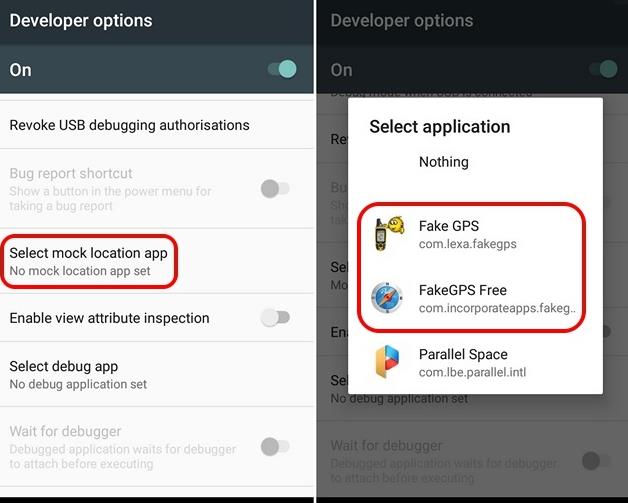 Open Fake GPS and set the location to where you want to be!
---
Q2. How Do I Stop Sharing My Location?
If you want to stop sharing your location altogether in Life360, there's an option to do so within the app.
Tap on Settings. You can find this in the lower right corner of the app.
Select the Circle with whom you want to stop sharing your location.
Tap on Location Sharing.
Use the slider to turn off the setting.
Verify that, on the map, the message "Location Sharing Paused" is visible.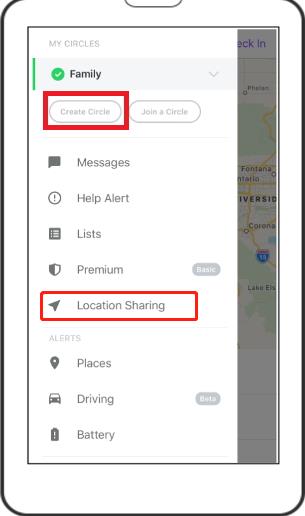 ---
Q3. Can Life360 Track You when Your Phone Is off?
No. Your device must be on for the location to update. However, without regular updates, the app will know your location information is old.
Don't Miss: How to Stop Life360 from Tracking You
---
Q4. Does Life360 Give the Wrong Location?
If you see the wrong location, there are some tricks to fix that.
Enable wifi as that will improve location accuracy.
You can also try running Life360 in the foreground.
Running in the background will have a lower location resolution.
Turn off battery saver mode and make sure that Background App Refresh is on for Life360.
Conclusion
While most users want to share their real location to have Life360's features, there are specific scenarios where you will want to hide your position in the world temporarily. For those situations, using the iOS & Android Location faker will give you the best, hassle-free experience. With a sleek interface, and intelligent features, iMyFone AnyTo is the perfect solution for hiding your location when you don't want your family to know exactly where you are! Try this fantastic method to spoof your Life360 location.
Change GPS Location on iOS/Android
168,282 people have downloaded it.
Fake iOS/Android GPS location to anywhere in the world instantly.
100% Work with location-based apps such as AR games, social platforms, etc.
Joystick to simulate GPS movement freely when playing games.
Import / Export GPX file to save your favorite routes.
Compatible with All iOS & Android versions.