What is iPhone update error 4000 / error code 4000 on iTunes?
iPhone update error 4000 is also called "iTunes error 4000", it is a very basic error which creates lots of problems for you and stops you to update iPhone. For example, you are updating your iPhone XS to the latest iOS 14 version, and error 4000 will prevent your iPhone from updating, then a popup window will appear and says "The iPhone Could not be Updated. An Unknown Error Occurred (4000)". Or your system will get freezes frequently for few seconds, automatically close or open the unnecessary files.

What causes the "Update error 4000" on iPhone?
The main causes of iPhone update error 4000 include:
Outdated or older iTunes version
Corrupted system or iTunes registries
Incomplete installation of iTunes (due to malicious software, interferences from other programs)
If you unfortunately come across the iTunes error 4000, you must read this article and it can provide solid solutions for solving the problem.
How to Fix iPhone Update Error 4000
The apple error code 4000 will appear as an annoying notification on your screen unless handled and corrected. No matter what the reason is, fixing this error 4000 is very important. Now you have a basic understanding of the nature for this problem, we will move on towards below solutions.
Part 1. 100% Workable Solution Can Fix iPhone Update Error 4000
As the above causes, we have analyzed and we recommend using the professional iTunes repairing tool called iMyFone TunesFix.
Comparing all the other regular methods you may have known, it can accurately locate the mistake source such as the missing component of iTunes, then you just need to click a button and this software can fix it for you. What's more, it can keep your iTunes in a long term healthy status by providing detailed examinations and cleaning features. Especially when repairing iPhone updating or connection issues, it can almost succeed in all the cases. With TunesFix tool, it is so easy to fix your problems!
Quick and Effective Features:
Scan and auto-detect the issues like an unknown error occurred 4000 on iTunes, repairing iTunes quickly via manually choosing related repair modes.
Repair 100+ iTunes problems automatically.
Quick program and within 2 or 3 minutes your iOS devices can be fixed to normal.
100% safe repairing and you won't loss a single KB of files while using TunesFix.
Boost iTunes performance with a single click.
Uninstall iTunes completely and also erase the data traces of iTunes installation files.
Steps to Fix the iTunes 4000 error via TunesFix:
Launch TunesFix and wait for its automatic scanning process to complete.

If the automatic scanning of TunesFix detects an issue, fix it via the Repair button. If it doesn't detect any problem, then you will be navigated to the main screen of the software.

Now when you successfully repair your issue it will be navigated to the main screen of TunesFix. If you want to detect another problem you can manully select other iTunes problems mode.

Click on the Repair button. It will be displayed on the next screen. Once you click that button, the repairing process will begin. Internet connection may be required to complete the repairing process.
Part 2. Other Common Solutions You Can Still Try (Low Success Rate)
As follow are some common solutions you can try to fix iPhone update error 4000. Some of the users may have tried these tips. However, they are not 100% effective to resolved the issue for you. You can still have a try for them if you haven't. Just do it correctly according to the below steps.
2.1.

Restart Your iPhone and Computer

The most common and simple way for you to try when you are having the iPhone update error 4000 is to restart the iPhone and computer, then try again to update your device.
2.2.

Close Conflict Programs

It is happening due to programs that are conflicting with each other. The first thing you can do to resolve the problem is to stop these conflicting programs.
Open Task Manager by clicking Ctrl-Alt-Del at the same time. This will let you see the list of programs currently running.
Go to the Processes tab and stop the programs one by one by highlighting each program and clicking the End Process button.
You will need to observe if the error message will reoccur each time you stop a process.
Once you get to identify which program is causing the error, you may go ahead with the next troubleshooting step, reinstalling the application.
2.3.

Run Disk Cleanup

You might also be experiencing runtime error because of a very low free space on your computer.
You should consider backing up your files and freeing up space on your hard drive
You can also clear your cache and reboot your computer
You can also run Disk Cleanup, open your explorer window and right click your main directory
Click Properties and then click Disk Cleanup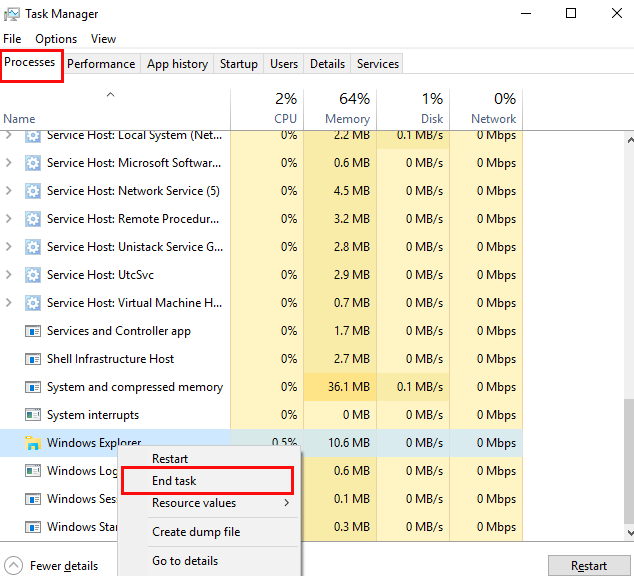 2.4.

Disable Your Antivirus Software

Antivirus programs sometimes conflict with iTunes' operations. It is likely that your antivirus software is preventing certain processes of iTunes from properly working, hence causing error 4000. So, it would be a good idea to temporarily disable your antivirus and then try to update your iPhone via iTunes. Once your iPhone is updated successfully, enable your antivirus software.
2.5.

Make Sure You Are Using the Latest Version of iTunes

It is possible that error 4000 iTunes may be occurring because you have an older version of iTunes. To avoid issues such as error 4000, it is recommended that you make sure that you are always using the latest version of iTunes.

How to update iTunes to the latest version on Windows PC:
Launch iTunes on your PC.
Then click on the Help button and choose the Check for Updates option.

If there is an available update for your iTunes program, then just update it.
How to update iTunes to the latest version on Mac:
Launch iTunes on your Mac.
Navigate to Help > Check for Updates.

If an update is available, then follow the on-screen instructions to update iTunes to the latest version.
2.6.

Update Your Computer's Operating System to the Latest Version

Sometimes updating your computer's OS to the latest version can be helpful, for that can fix some bugs which are taking place in your computer.
2.7.

Check the USB Connection

Checking the USB connection is also a common way to solve the problem. If you have tried to use the same USB cable to connect between the computer and your iPhone and you failed every time, then you can use another USB cable to try again.
Conclusion
Comparing many menthods have mentioned above, iMyFone TunesFix will be your first and best choice! Because it is the most effective one with the easiest operation to fix iTunes error 4000.
Apart from repairing iTunes, TunesFix is also very useful when it comes to cleaning iTunes junk/temporary files and making sure that the performance of iTunes is optimized. Furthermore, you can use this app to completely uninstall iTunes with a single click for troubleshooting purposes. All in all, this is the ultimate iTunes repairing and maintenance tool that every iOS user should have.