Apple has a reputation for coming up with something new and exciting with each update. They have worked hard to come up with a great update that is compatible with most Apple devices so a wide range of people can enjoy the wonders brought to us by iOS 14. Below are a variety of advancements, improvements, and some new features.
Some of the most amazing features of iOS 14 are
Homescreen redesign with widgets. 
New app library.
App Clips. 
No full-screen calls.
Enhancements in privacy settings. 
The Translate app.
Cycling and EV routes.
In addition to these exciting features, the latest iOS has improved the speed of the apple devices and it launches apps faster. To enjoy these advancements, you need to update your device to the latest iOS. You can download and update the latest iOS 14 on your phone using iTunes. Below we will show you how to update your iPhone to iOS 14 by using iTunes step-by-step, including the occured errors fixes. Just keep reading!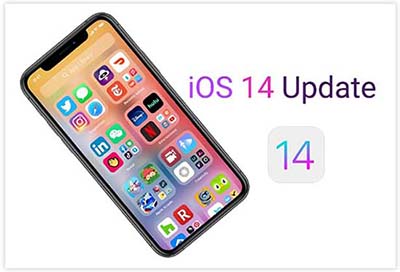 Check out The Compatible Devices for iOS 14 Update First!
According to Apple, iOS 14 is compatible with all the devices that are compatible with iOS 13 as well. This is another great feature of this update. It allows a large number of people using a variety of apple devices to enjoy the remarkable features of this update. Here is the list of the devices compatible with iOS 14. If your device is one of them, then you can enjoy amazing iOS 14 features for now on!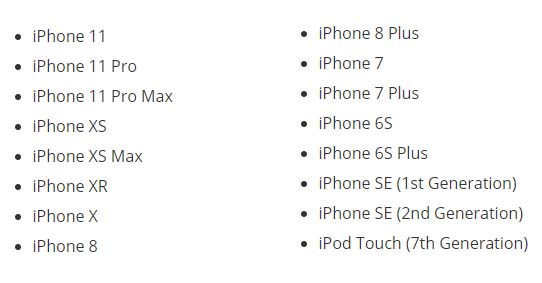 Step #1: Backup your iPhone Before Updating to iOS 14
This is a precautionary step. Anything going wrong is unlikely to happen but you should update your phone for a safer process. In order to update your phone to the new iOS 14 update safely, make sure to backup your phone to iTunes or iCloud so all your data stays safe during the update. You can follow the simple steps given below to backup your iPhone to iTunes or iCloud. 
How to Back up your iPhone using your PC with iTunes:
Before running the backup, make sure the iTunes software installed in your PC is updated. 
Connect your iPhone to your PC.
Follow the instructions that may appear on your screen when you connect the device e.g. "Trust this computer".
Select your device in iTunes. 
Under the summary tab in iTunes on the left side, select "Back up now" to back up your data using iTunes.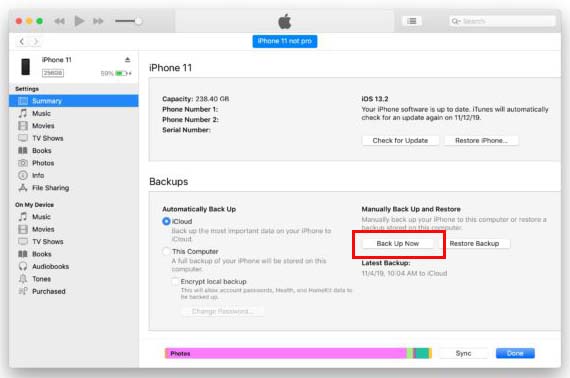 Can't back up to iTunes?
iTunes makes backing up and updating your iPhone a lot easier. However, it might show some glitches and errors from time to time due to some prevailing bugs in the program. While backing up your iPhone with iTunes, you may face some common issues. Here are some of the most common issues users have faced during the backup;
Backup could not be saved on the PC.
iTunes might not recognize your iPhone.
The backup made using iTunes was either corrupt or incompatible. 
The firmware file is not compatible.
The lockdown folder is corrupt. 
The Security software may conflict with iTunes. 
How to fix iPhone won't backup to iTunes?
Below are the common ways to fix iTunes backup errors. Just try them out.
Restart your iPhone or computer.
Update your Windows.
Update your softwares on iPhone.
Update iTunes to the latest version.
Delete those corrupt backups.
Check the security software to see if it is preventing your iPhone or iTunes from working correctly.
Check the cable or USB port.
Make sure there is enough storage space on your computer.
What if there is a one-stop solution to fix all the iTunes backup errors
If you still can't fix any of these problems while trying to back up your iPhone in your PC using iTunes, you don't have to worry at all. You can use a program called TunesFix to effectively resolve these issues easily in just one click.
TunesFix is specially designed to resolve the common errors that iTunes faces while carrying out the important functions for your iPhone.  The most amazing part of this tool is it can fix 100+ iTunes errors. And this tool is 100% effective to fix your iTunes issues without losing any important data.
Steps to fix iTunes backup error before updating to iOS 14
Step 1. Download, install and launch TunesFix.
Step 2. Click "Repair Backup/Restore Errors" from the home interface.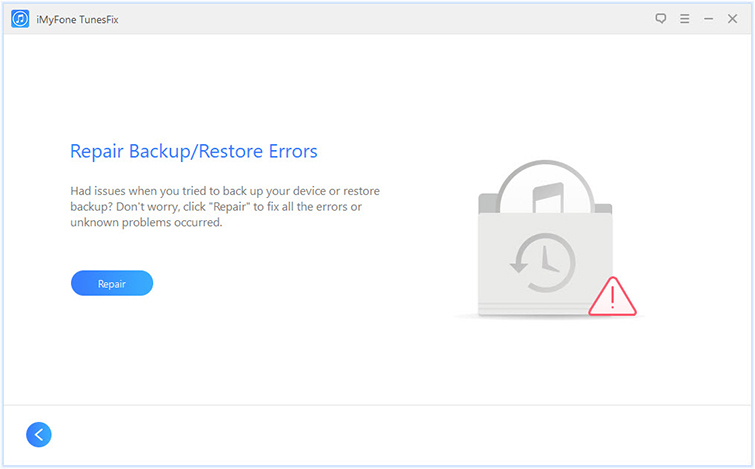 Step 3. Click on Repair. Then it will start to repair your iTunes backup error easily and effectively in a few minutes.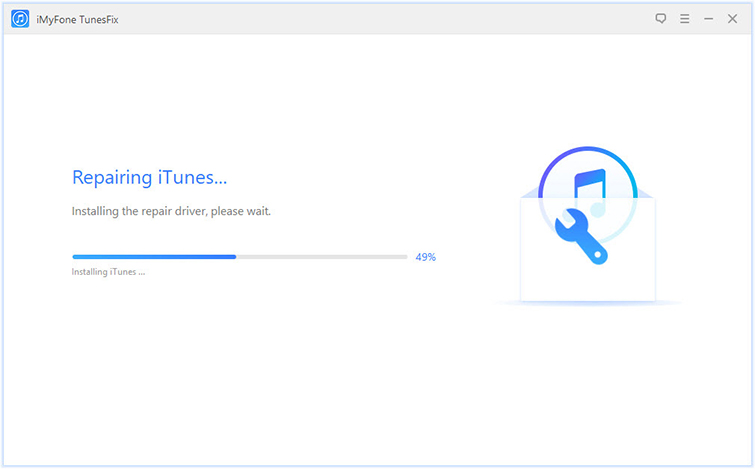 Step #2: Download and Install iOS 14
You can now move on to downloading and installing the latest iOS 14 with iTunes by following the simple steps we have given below.
Download and install iOS 14 by using iTunes
Make sure that your PC has the updated version of iTunes. 
Connect your iPhone to your PC. 
Launch iTunes.
Select your iPhone in iTunes. 
Go on "Summary" and click "Check for updates"
Click "Download and Update" to get the latest iOS 14 update.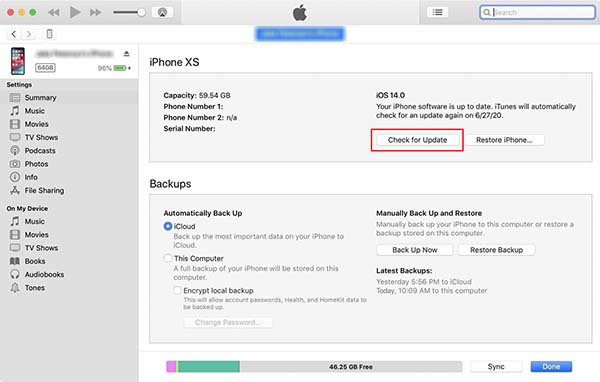 Note: While downloading and installing the latest iOS update on your iPhone, make sure it is connected to power the whole time so it doesn't run out of charge midway. Keeping it connected to power will ensure uninterrupted download and installation in your Apple device. 
Unable to update iPhone to iOS 14 using iTunes?
During the download and update of the iOS 14 on your device in your PC using iTunes, you might come across all kinds of iTunes update errors. A lot of users have experienced this problem while trying to update their iPhone to the latest iOS. It is caused due to some bugs in the update. Some of the common iTunes errors when updating to iOS 14 by using iTunes are listed below.
iTunes Error 14: It is normally caused by a USB related issue.
iTunes Error 3194: It happens when iTunes cannot communicate with Apple's update servers.
iTunes Error 9006: It happens when iTunes fails to connect to iOS software update servers.
iPhone Error 4013: It may happen when the device disconnects from iTunes, or when iTunes is unable to prompt the device to finish the update or restore process.
How to fix iTunes errors when instaling iOS 14 by using iTunes?
Manual Ways:
Restart Your iPhone and Computer.
Update iTunes to the latest version.
Turn off security softwares.
Try another USB port.
Move those corrupted IPSW files.
Automatic Way:

If you are stiil unable to install iOS 14 after using the above manual ways, worry not, you can use the iTunes repair expert – TunesFix to resolve this error for you immediately. With TunesFix, you can resolve every issue that you might face using iTunes in just a matter of a few clicks. 
Key Features:
Automatically detect iTunes errors and issues.
One-click fix iTunes errors while getting iOS 14 update, like error 14, error 3194, error 9006, etc.
Also repair other iTunes issues: iTunes install/update/connect and other errors.
No professional knowledge required to use this easy tool.
Steps to fix iTunes errors when upgrading to iOS 14
Step 1. Download, install and launch TunesFix.
Step 2. Choose "Fix Other iTunes Problems" module from the home interface.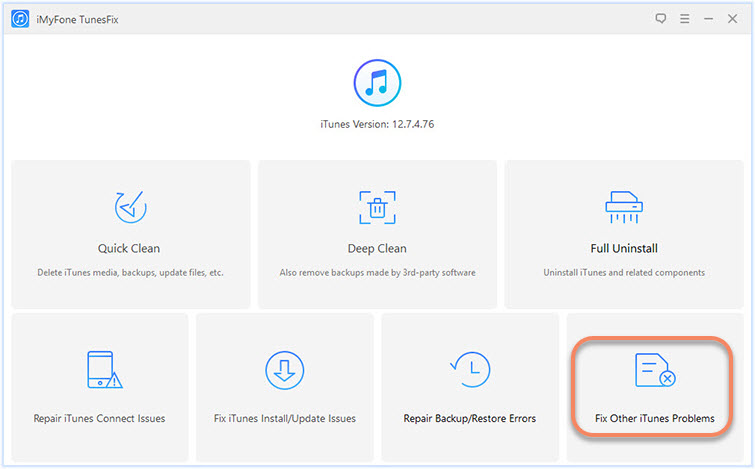 Step 3. Click on Repair. Then it will start to repair your iTunes for you.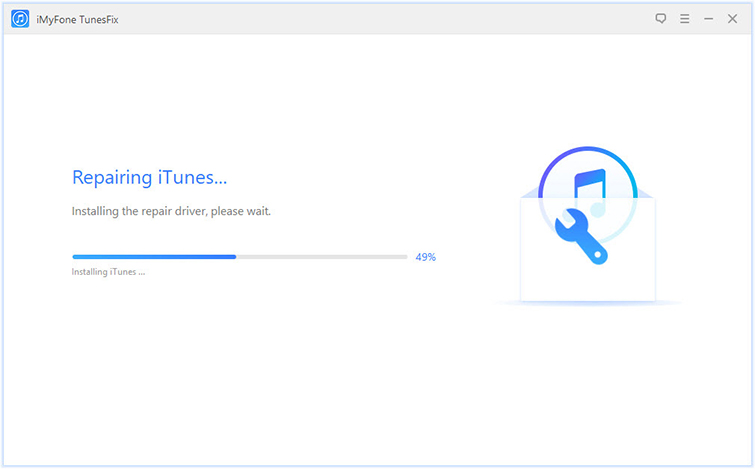 Step #3: Log into your Apple ID and enjoy iOS 14 now! 
Once your device has finished updating, it will restart automatically. Your iPhone will require you to log in to your Apple ID to continue after your iPhone turns back on. If you have enabled the two-factor authentication, you will get a code that you will need to enter when asked in order to successfully log in to your Apple ID in your Apple device after the latest iOS 14 has been downloaded and installed in your phone. 
Now, you are ready to enjoy all the amazing features the new iOS 14 has to offer in your iPhone.
Conclusion
All the Apple users have been desperately waiting for the latest iOS 14 updates as it comes with so many features and fixes. In this article, we discussed the ways you can download and install this update through iTunes. If you face any issue during the installation using iTunes, you can always fix them immediately using TunesFix, a program specially made to fix the major and minor iTunes glitches.