Hiren's Boot CD is capable of recovering deleted files from your computer. It is one of the oldest data recovery tools. In this article, we will see how you can recover the deleted files using Hiren's Boot CD. We will also share the best alternative, iMyFone D-Back. It has a powerful algorithm that can recover more than 1000+ formats in no time. It also makes file recovery easier and quicker than ever before.
Let's start!
Part 1. What is Hiren's Boot CD?
Hiren's Boot CD is a bootable tool that enables the user to boot into a PC when it can no longer boot normally. It contains a group of tools that makes it easy to repair Windows. These are Windows Repair tools and can help the user with hard drive failure, password recovery, malware attacks, and data recovery.
Part 2. How to Use Hiren's Boot CD to Recover Deleted Data/Hard Disk
Whenever a file is lost or deleted, the user thinks that it's impossible to get the deleted file back. However, it is not the case. The lost or deleted files can be recovered. It is just that the user needs a powerful and advanced tool that can retrieve the files.
Hiren's Boot CD has many tools that can help the user to fix the issues of Windows. It also has a data recovery tool that the user can use to get the lost/deleted back.
Step 1: First, download Hiren's Boot CD on your computer.
Step 2: Burn it to a disk. Then boot your PC with Hiren's Boot Disk.
Step 3: After booting up, select Windows. It will not install the windows; it will just run a smaller version so that you can access the files.
Step 4: After successful bootup, go to File Explorer. As we booted the computer using the disk, the letters of the disk must have been changed. So, identify the drive depending on its size and name.
Step 5: If you want to recover data from an external drive, plug in the drive and wait for it to get detected. You can then open the drive and copy the data that you want.
Step 6: The user can also backup the files as backup is also a tool of Hiren's Boot CD. To backup, open HBCD appearing on the desktop and click on "Backup" from the FastCopy menu. From here, select a folder or hard drive to recover. You can then select the destination to save these files. Make sure you have enough storage to save the files from the hard drive you have chosen.
Part 3. Hiren's Boot CD Alternative – iMyFone D-Back
A better alternative to Hiren's Boot CD is the iMyFone D-Back. It can recover all the files that are lost, deleted, formatted, or even corrupt. It is an advanced tool and supports different file types that a user can image. There is nothing that this tool cannot recover. This is the reason it is a paid tool, and the user can only download the trial version for free. It can recover data from any drive, whether it be an external drive, including CD, DVD, portable hard drive, or USB flash drive.
iMyFone D-Back is a safe and reliable tool that has a fast scanning feature. It can scan the device for the files, and then the user can preview it, select the data and recover what is needed. The user can also apply a filter to sort all the files and then select them, making it easier for the user to get his hands on the required files.
Step 1: Download and install iMyFone D-Back on your computer. Open the tool, and you will see all the drives on your computer. If you want to recover data from an external device, make sure to plug it in. Once it is detected, select the drive.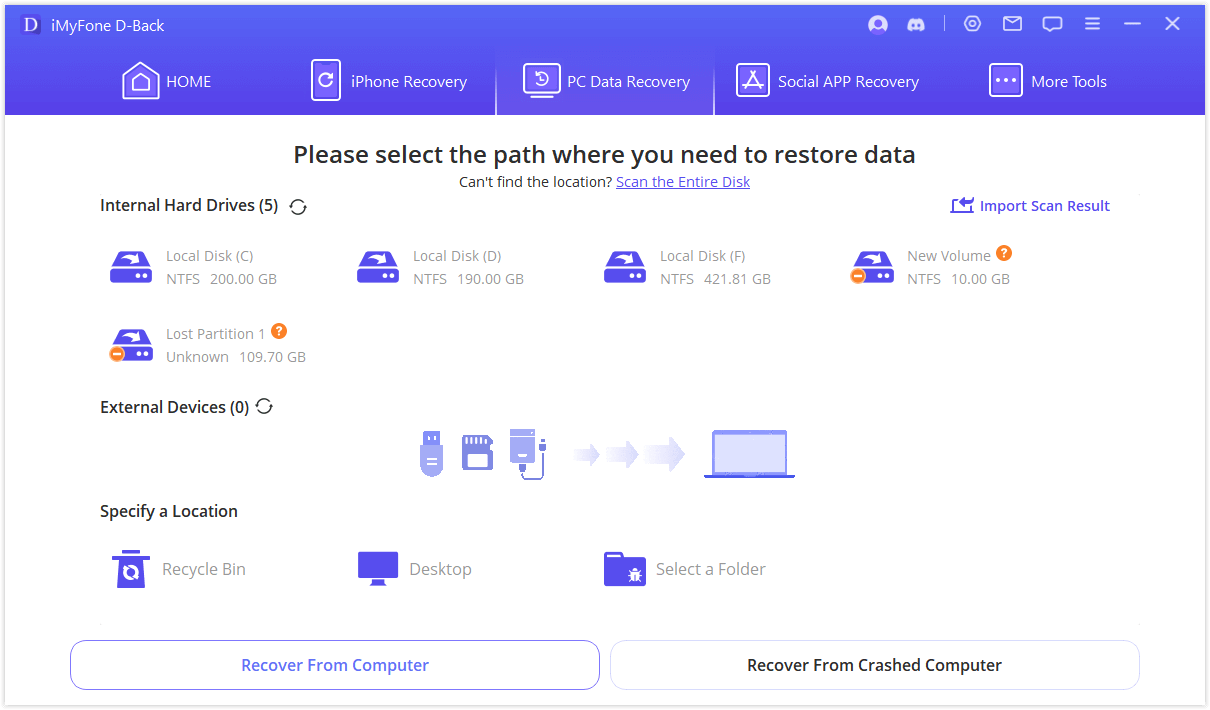 Step 2: After selecting the drive, scan the drive. After scanning, the tool will allow the user to preview all the files in the drive that are recoverable. It can be deleted or lost files as well.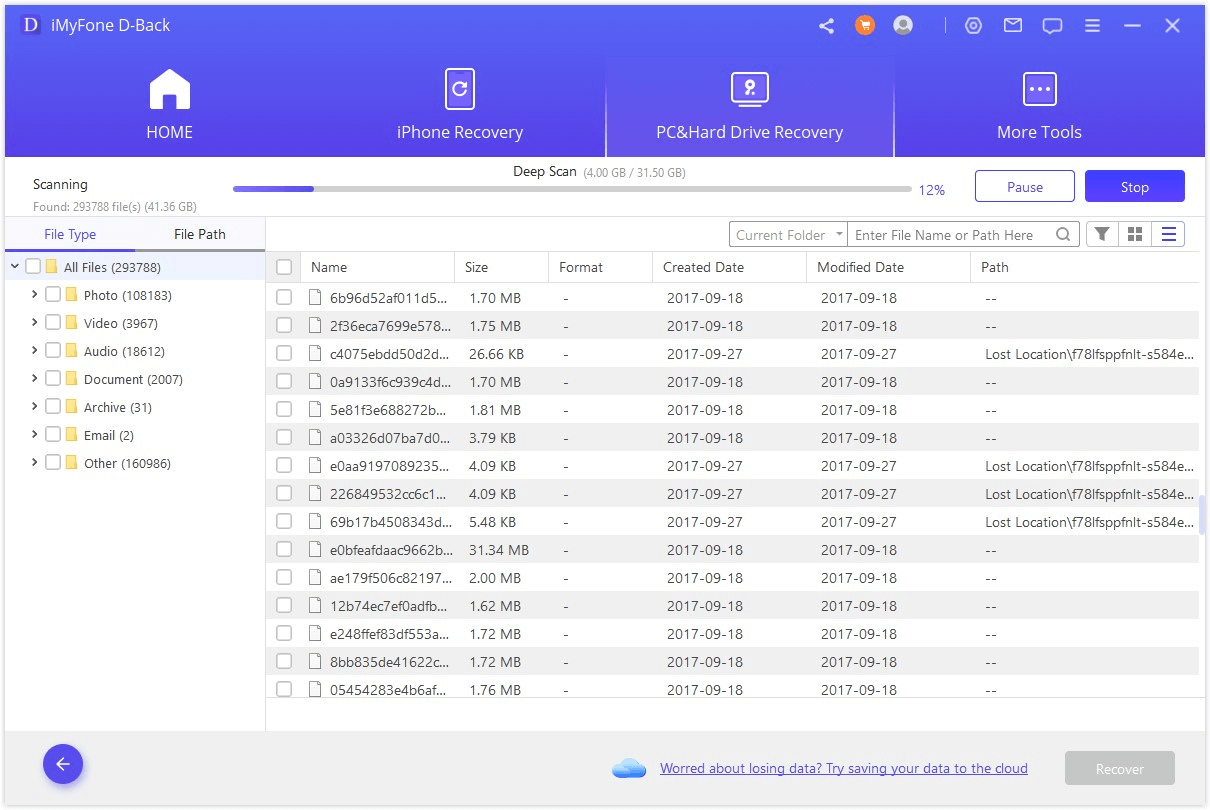 Step 3: The user can then select the files that need to be restored and click on "Recover". Choose a location where you want to save these restored files.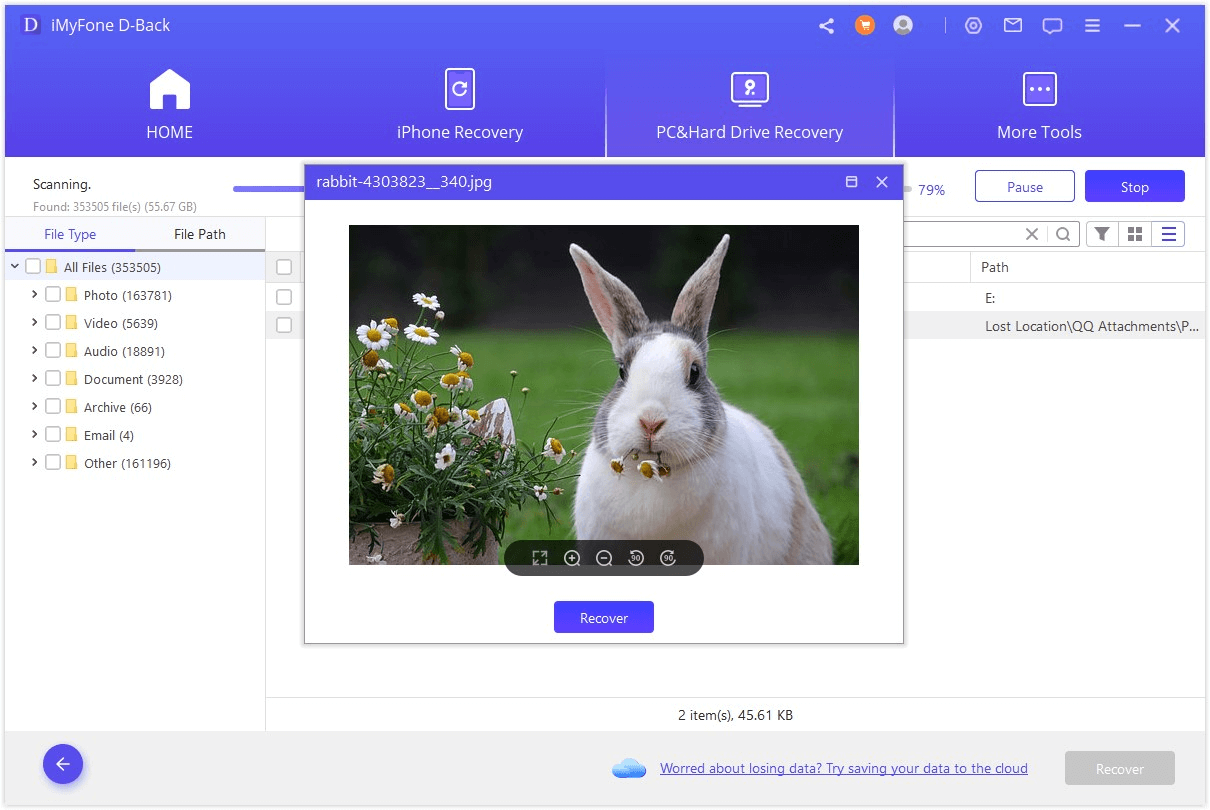 Part 4. FAQs
01

Is Hiren's Boot CD Legal?
Yes. Hiren's Boot CD is a legal tool. It doesn't contain any unreliable or unauthentic practices that could hit a computer hard. The user can easily download the tool and take advantage of its tools that are meant to fix and repair the issues in Windows.
02

Where Can I Get the Hiren's Boot CD?
The user can get his hands on Hiren's Boot CD easily. Just search out for Hiren's Boot CD, and there will be different variants available at the tip of the mouse. Download the tool and install it on your computer so you can use it when needed.
03

How to Create a Hiren's Boot USB Flash Drive?
After installing the Hiren's Boot CD, download the Rufus USB Boot Creator utility. It will help the user to create a Hiren's Boot USB Flash Drive. Now, take out all the USB devices from your computer and plug an empty USB flash drive into the computer. Open the Rufus application, choose the USB that you plugged in, and in the option of creating a bootable disk, choose the option of ISO image. Mount the "Hiren's Boot CD.iso" image file from your computer and open it. Tap on "Start," and it will create Hiren's Boot USB Flash Drive.
Conclusion
In this article, we have discussed how one can recover deleted files using different tools. Hiren's Boot CD is a package containing different Windows repair and recovery tools. Although it is a good tool, we have found a better alternative to this tool which is the iMyFone D-Back. This tool is easier and simpler. It can recover data in seconds and does not require any complex steps. Download the trial version and enjoy the tool.