You enabled the Bitlocker on your USB to ensure the safety of your data. What happens here is that when you tend to read or write the information on USB, it says,'' The disk is write protected''.
Unfortunately, it can happen to anyone, and it's not something you should be too worried about.
The good news is that you can repair the "Bitlocker USB write protected" issue, and we'll tell you how to do it.
Part 1. Why Is My BitLocker USB/External Hard Drive Write-Protected
If you're facing a "BitLocker USB write protected" issue, there can be ample reasons behind this chaos.
Some of the common reasons are listed below.
Some USB drives and SD cards have a physical lock button that tends to lock the USB or SD card. If you enable the physical lock button unintentionally, you won't be able to read or write information on your USB and will end up facing the issue you're struggling with.
A virus can cause a "BitLocker USB write protected" issue, and you should install an antivirus to avoid the scare of the virus.
If your USB runs out of storage, you might face the issue you're having.
Part 2. How to Fix BitLocker USB/External Drive Write Protected
If you cannot read or write your BitLocker USB due to write protection, iMyFone BitLockerGoMac is there to assist you in this matter. This tool can mount or decrypt the BitLocker USB and read or write your USB drive.
Main Features about iMyFone BitLockerGo Mac:
It enables you to decrypt various storage devices, including SD cards, TF cards, USB flash drives, external hard drives, and many more
To mount or decrypt your BitLocker USB Drive, you must type in your passcode
It allows you to share data between Mac and BitLocker USB
BitLockerGoMac is 100% safe
It comes with an intuitive user interface
How to fix the ''Bitlocker USB write'' issue using BitLockerGoMac?
Step 1. Install BitLockerGoMac
To start with, you'll need to navigate to the official website of BitLockerGoMac and install the software from there.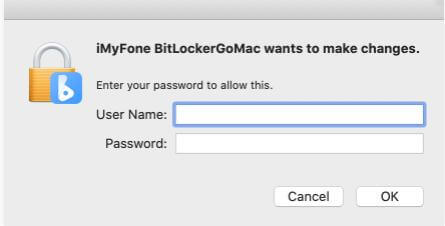 Next, you'll need to launch the software. Remember, BitLockerGoMac asks for an administrator password to access your storage device. Hence, you'll need to enter the passcode there.
Step 2. Connect BitLocker Drive to your Mac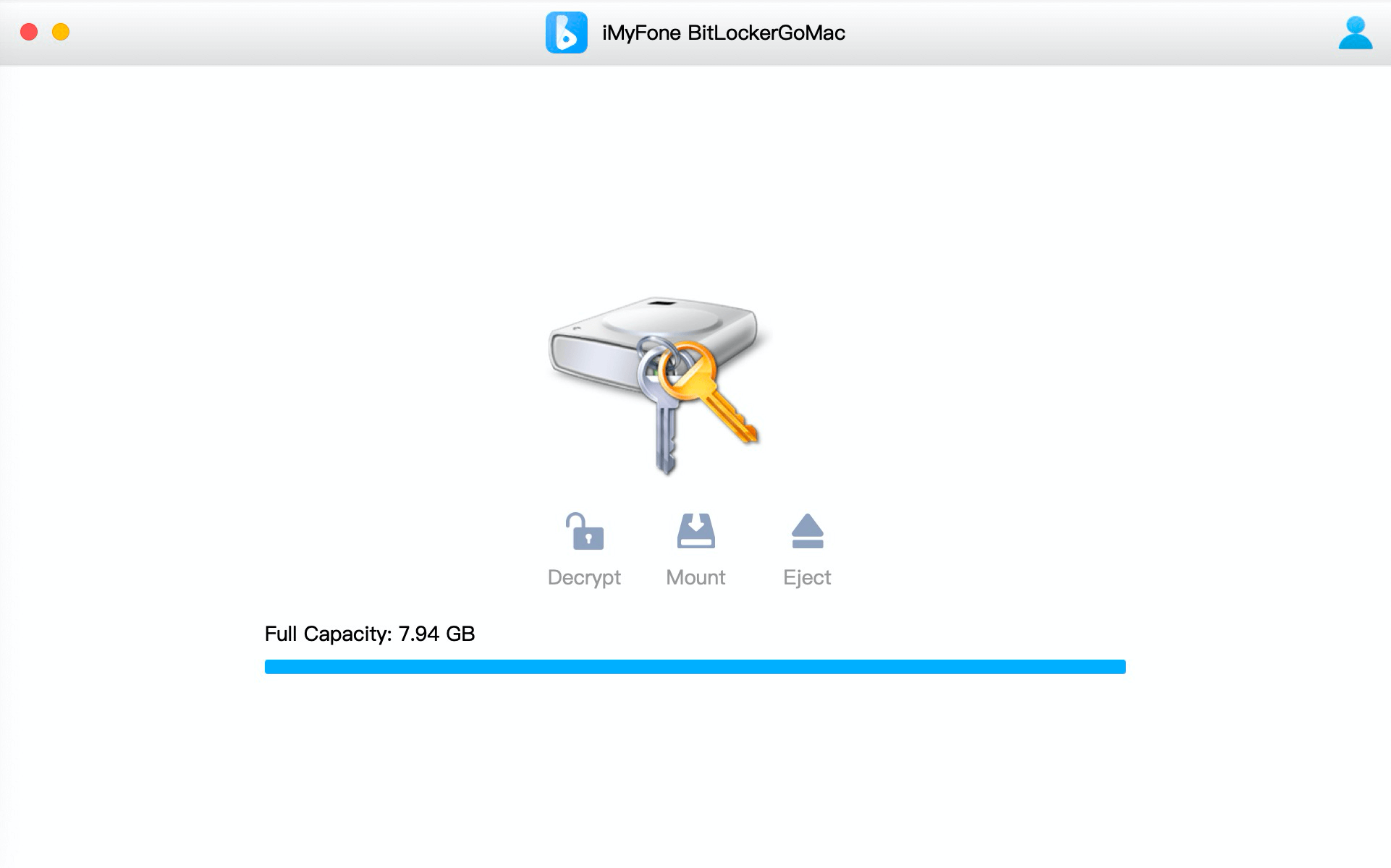 You'll need to connect the BitLocker USB drive to the Mac PC. Next, you'll need to hit the'' Ignore'' icon when ''The disk you inserted was not readable by this computer'' appears on your screen.
Step 3. Decrypt your BitLocker drive
You can find two options to write and read your BitLocker USB Drive on your Mac.
Option 1:

Enter the passcode after hitting the Decrypt button icon. You can decrypt the USB drive after importing your recovery key file.

Option 2:

After hitting the Mount button and entering the passcode, you can mount the drive.
Step 4. Read or write your Bitlocker drive.
After decrypting with BitLockerGoMac, you can access your files and perform any activity you want. For instance, you can add, delete, rename, import, or export your file on USB.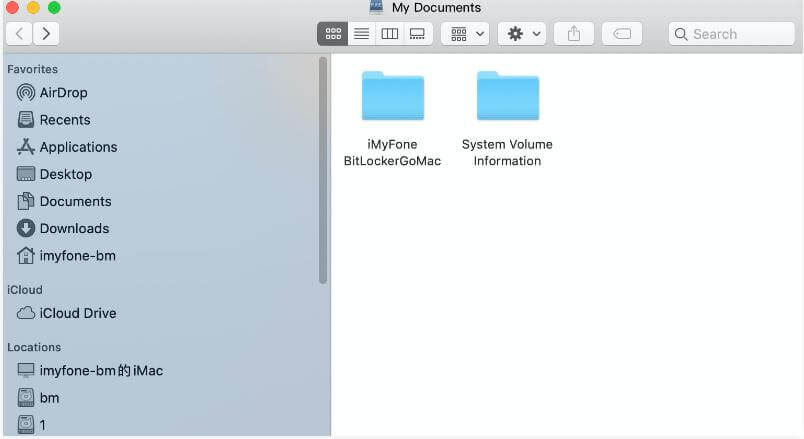 Part 3. FAQs
3.1 How to Remove Write Protection on a USB Drive on Mac
If you enabled the physical lock on your USB, it could cause a Bitlocker external drive write protected issue. You can unlock the physical lock to fix the issue. However, if the problem persists, you can take the services of BitLockerGoMac. Using this fantastic tool, you can decrypt the Bitlocker USB drive and vital access information.
3.2 How Do I Remove Write Protection from BitLocker External Hard Drive
If you want to remove the write protection, which prevents you from reading or writing the data, you'll need to decrypt the Bitlocker encrypted USB through iMyFone BitLockerGoMac.
It is a brilliant tool that empowers you to access, read, write, delete, or rename the files in your write-protected USB.
3.3 How Do I Disable Deny Write Access to Fixed Drives Not Protected by BitLocker
If you want to disable deny write access to fixed drives not protected by BitLocker, follow the guide below.
Step 1. Launch '' Run'' after pressing the ''Windows+R'' icon.
Step 2. Press the ''Enter'' icon after typing in gpedit. msc. Once the Local Group Policy Editor box opens, you'll need to select Administrative Template and Removable Storage Access.
Step 3. Double click the Removable Disk: Deny Write Access option. Now, you'll need to mark the '' Disabled'' option.
Conclusion
If you're struggling with Bitlocker USB write-protected issue, this guide has everything for you. By reading this guide, you'll be able to get your problem solved. We've recommended iMyFone BitLockerGoMac as it helps you access the data from a corrupted USB.