Have you ever had that terrible feeling of watching your computer crash just as you were about to save an important document? If you have, you know the importance of having a reliable backup plan.
And if you use Adobe Acrobat Pro DC, you're in luck – there are several ways to recover an unsaved document while working with this tool. In this blog post, we'll walk you through each method step. So don't worry – even if your adobe acrobat pro dc file crashes, it can be saved!
Part 1: Best Way to Recover Unsaved Adobe Acrobat Pro DC File after It Crashed
Like most people, you probably rely on Adobe Acrobat Pro DC to open and edit PDFs regularly. But what happens when the program crashes and you haven't saved your work?
Luckily, there's a way to recover unsaved Adobe Acrobat Pro DC files - and it's pretty simple. All you need is a program like iMyFone D-Back to recover adobe files after a crash. Here are some features that set iMyFone D-Back the best choice to recover unsaved Adobe Acrobat files:
iMyFone D-Back has a very high success rate in recovering lost or deleted files and can recover files from formatted or damaged drives.
iMyFone D-Back can recover files from any storage device, including hard drives, SSDs, USB flash drives, and memory cards.
This software can preview recovered files before saving them, so you can be sure that you are recovering the correct file.
iMyFone D-Back is straightforward and comes with a step-by-step wizard that will guide you through the recovery process.
This software is affordable, and a free trial is available, so you can try it before buying it.
Now that you know what iMyFone D-Back is capable of, here's a step-by-step guide on how to recover unsaved adobe acrobat files:
Step 1: Download the Tool on Your Windows
Download and install iMyFone D-Back on your computer to recover adobe files after a crash.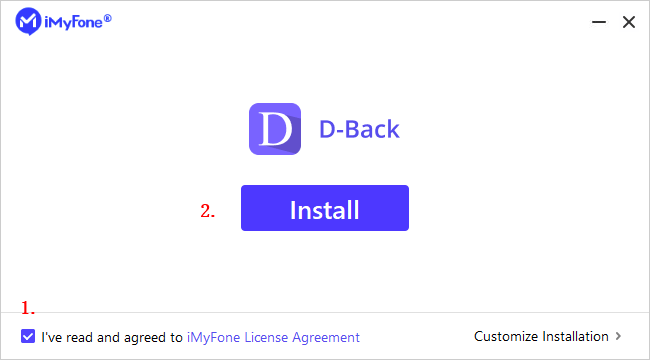 Step 2: Select the Location
Now, select the location where the Adobe Acrobat Pro files were saved.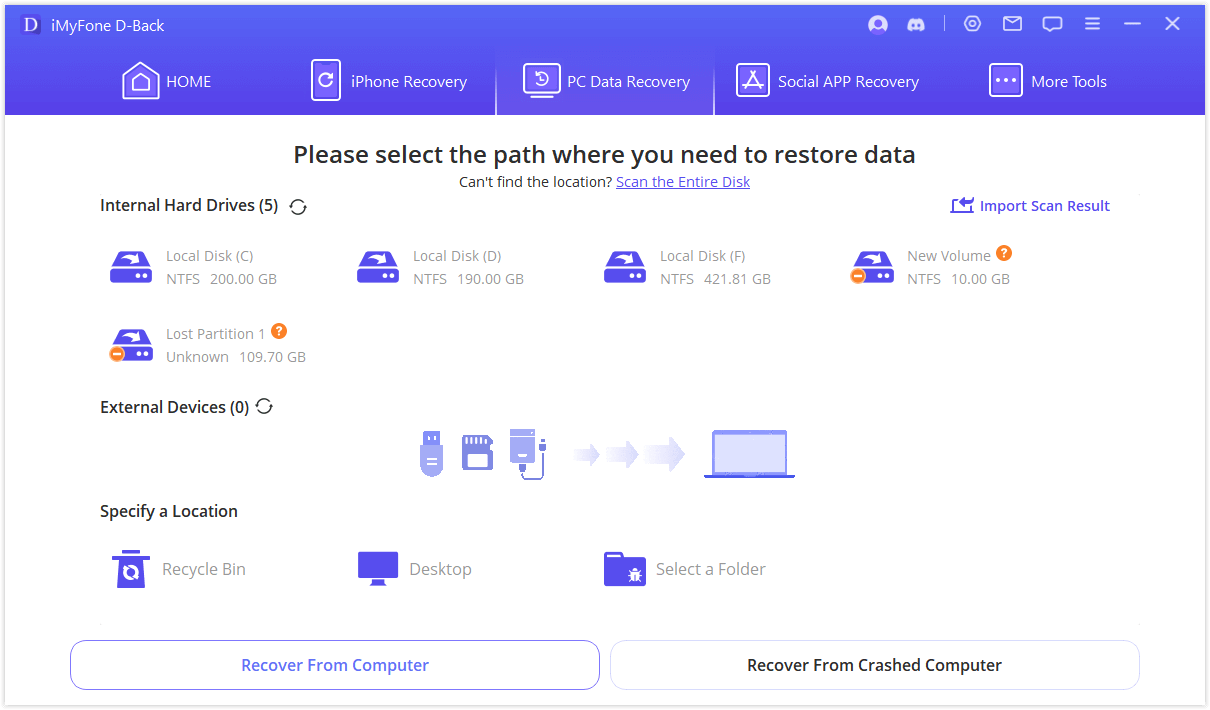 Step 3: Scanning Process
After selecting the location, the tool will scan the drive thoroughly.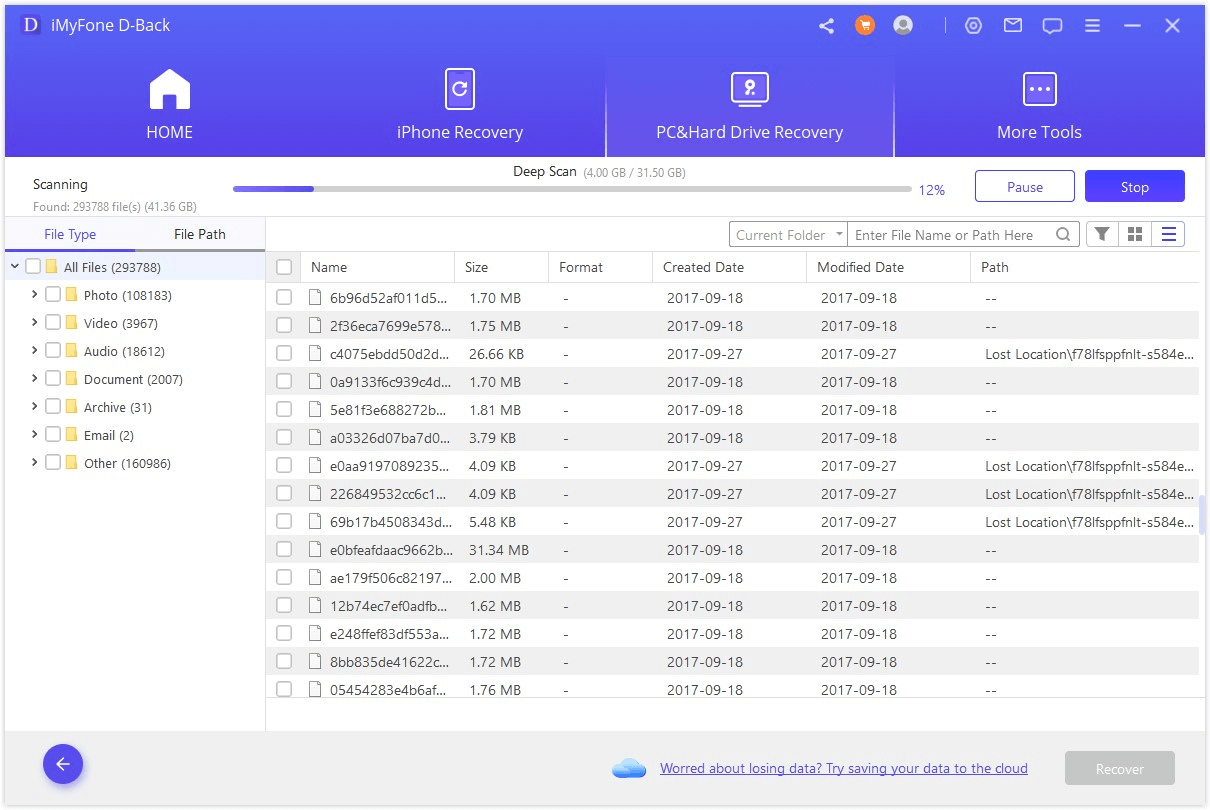 Step 4: Preview and Restore
Wait for the recovery process to complete, then save the recovered file to your computer.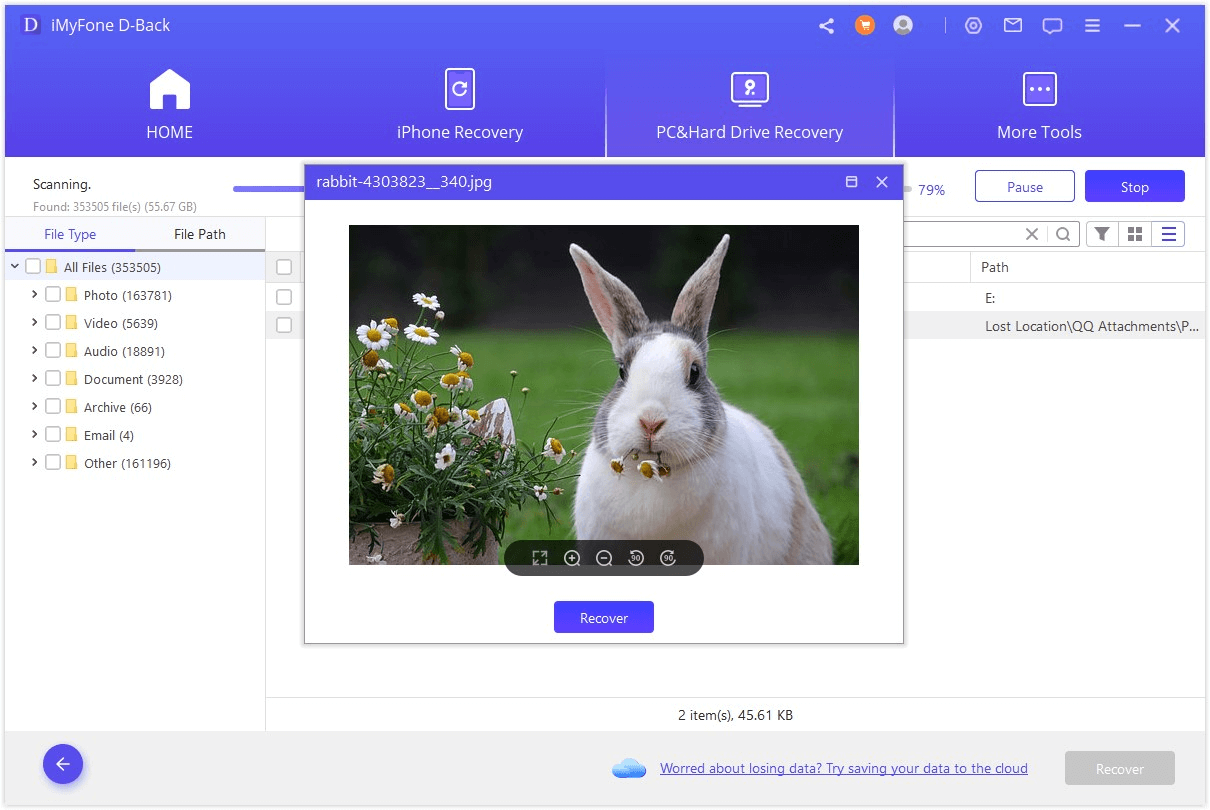 That's all there is to it! With iMyFone D-Back, you can quickly recover unsaved Adobe Acrobat Pro DC files - even if the program crashed.
Part 2: Recover Unsaved Adobe Acrobat Pro DC File via Autosave Feature
Like most Adobe users, you've probably had the frustrating experience of losing an unsaved file. Fortunately, Adobe Acrobat Pro DC has a handy autosave feature that can help you recover unsaved files. Here's a guide on recovering unsaved adobe acrobat files:
Open Adobe Acrobat Pro DC and click on the "File" menu.
Select "Open Recent > AutoRecover."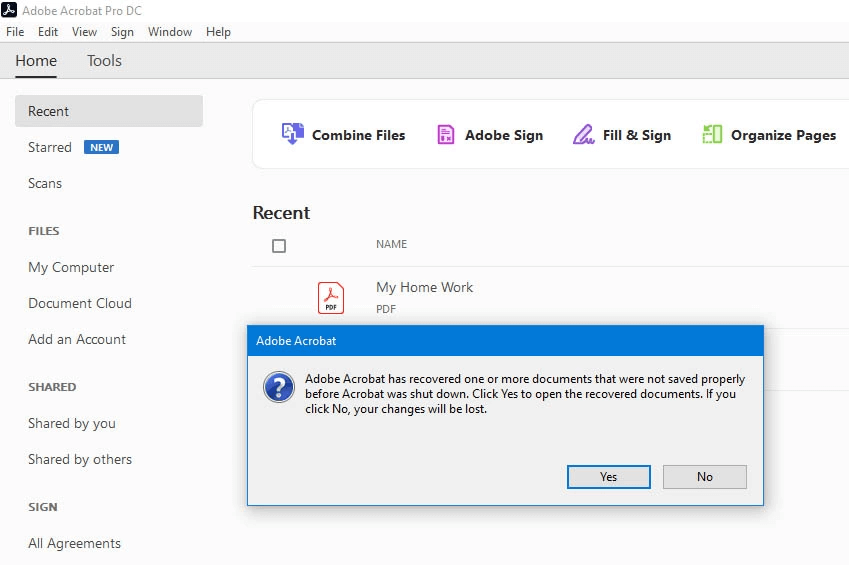 Choose the file you want to recover from the list of autosaved files.
Click "Open" and "Save As" to save the recovered file to your computer.
Using the autosave feature, you've successfully recovered an Adobe Acrobat Reader unsaved file.
Part 3: FAQs
3.1 Where Are Adobe Autosave Files Stored
Adobe autosave files are stored in the user's Documents folder. However, there may vary depending on which version of Adobe software is the operating system. For example, on a Mac, the default autosave location for Adobe Photoshop is the user's Pictures folder.
3.2 Does Adobe Acrobat Save Automatically
Yes, adobe acrobat saves files automatically. If you have the "edit pdf" feature turned on, any changes you make to the pdf will be saved automatically. To turn on "edit pdf," go to adobe acrobat's preferences and select the "editing" tab. Ensure the box that says "allow editing of documents" is checked.
3.3 Adobe Acrobat Has Recovered One or More Documents
Adobe Acrobat has been known to recover documents. Sometimes files that have been deleted or lost can be found and restored with the help of special software tools like iMyFone D-Back. Adobe Acrobat is one such tool that has successfully located and converted deleted files.
3.4 Is It Possible for Adobe Acrobat Reader to Recover the Unsaved File
It's possible that Adobe Acrobat Reader could help you recover an unsaved file, but it depends on the specific situation. If you have a recent backup of the file, then adobe acrobat reader can probably restore it for you. However, if you don't have a backup, then it's unlikely that Adobe Acrobat Reader will be able to help you on this front.
3.5 What's the Difference Between Adobe Reader and Adobe Acrobat
Adobe Reader is a PDF viewer, while Adobe Acrobat is a PDF maker. Adobe Reader lets you view PDFs, while Adobe Acrobat enables you to create, edit, and sign PDFs.
Conclusion
If you're working on a vital essential in Adobe Acrobat Pro DC and your computer crashes, don't despair. You may be able to use adobe acrobat DC to recover unsaved files using iMyFone D-Back. This software offers a simple, safe and effective way to recover lost or deleted files from your computer.
Download the software, and follow the instructions to complete the recovery process. With iMyFone D-Back, you can rest assured that your lost file will be recovered quickly and easily. So don't wait any longer; download iMyFone D-Back today and get your lost work back!