SketchUp is one of the best tools for developing, viewing, and modifying 3D drawings. It is necessary for most of those who work in 3D design. The program appears ideal for users; however, mistakes, such as forgetting to save a file in SketchUp or deleting the project file, occasionally occur.
Everybody occasionally experiences the loss of critical files. Several user mistakes might cause the data to vanish. There is no need to panic; in this post, we will show you several ways to recover the SketchUp tmp file with the built-in feature and with the help of an efficient software iMyFone D-Back Hard Drive Recovery Expert.
Part 1. How to Recover SketchUp TMP File in 3 Clicks after Crash
The most effective method to recover SketchUp files after a crash if you discover that you have lost or unsaved them is to use a specialized data recovery program like iMyFone D-Back Hard Drive Recovery Expert. It's a perfect tool to recover unsaved SketchUp files.
The iMyFone D-Back Hard Drive Recovery Expert is specifically made to help customers recover data that has been lost for a variety of causes, such as files that have been deleted, lost following a system crash, or not saved at all. Here are some of the primary features of this program that make it a reliable choice:
It is a complete data recovery solution that supports over 1000 file types and can recover data from various devices.
It has a robust scanning feature that lets it find and retrieve any missing, corrupted, or otherwise inaccessible data.
Thanks to this program's cutting-edge algorithms, you may scan rapidly while pausing and resuming the scanning process as necessary.
The software's filter function can also help you save time and energy by quickly identifying a lost file by its kind.
Even inexperienced users can retrieve data thanks to its straightforward digital interface.
Want to explore how to recover the lost Sketchup file? follow these easy steps:
Step 1. Select the location.
To start SketchUp recover unsaved file process, download and launch the software.
The following window will display every location where you can retrieve the data. Proceed by choosing the hard disk where the SketchUp folder is saved.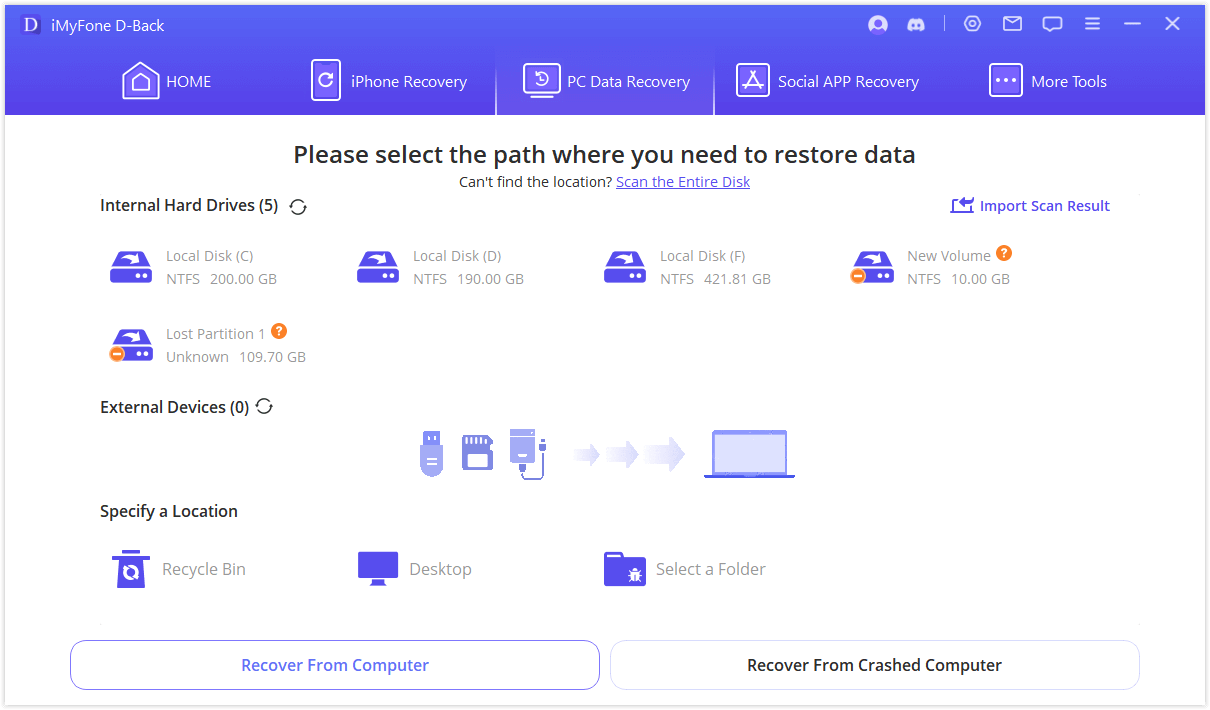 Step 2. Scanning Location
The software will now scan the location of the target files, and the interface will display the scanning results. As it suits you, you can also pause or stop the procedure.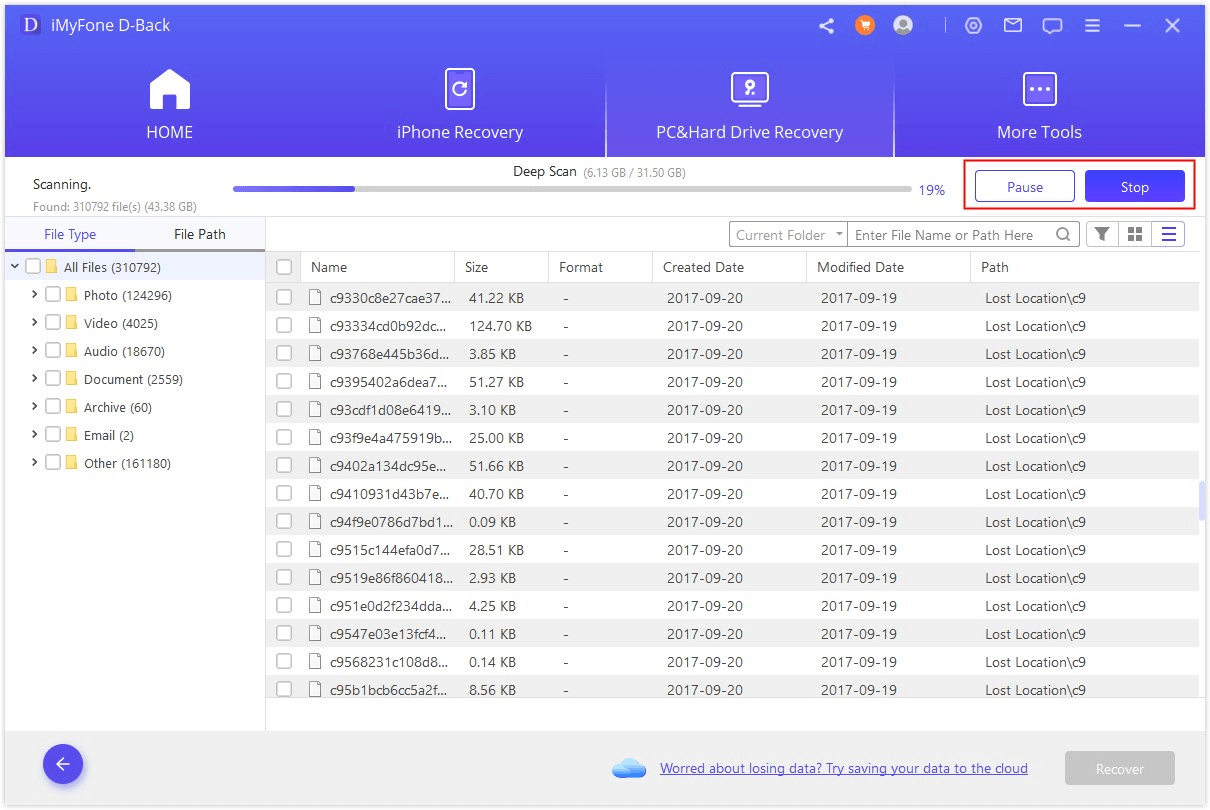 Step 3. Restore the Files
After the scanning is concluded, the program will identify all the files that can be retrieved. If these files are what you require, click the Recover button after previewing them.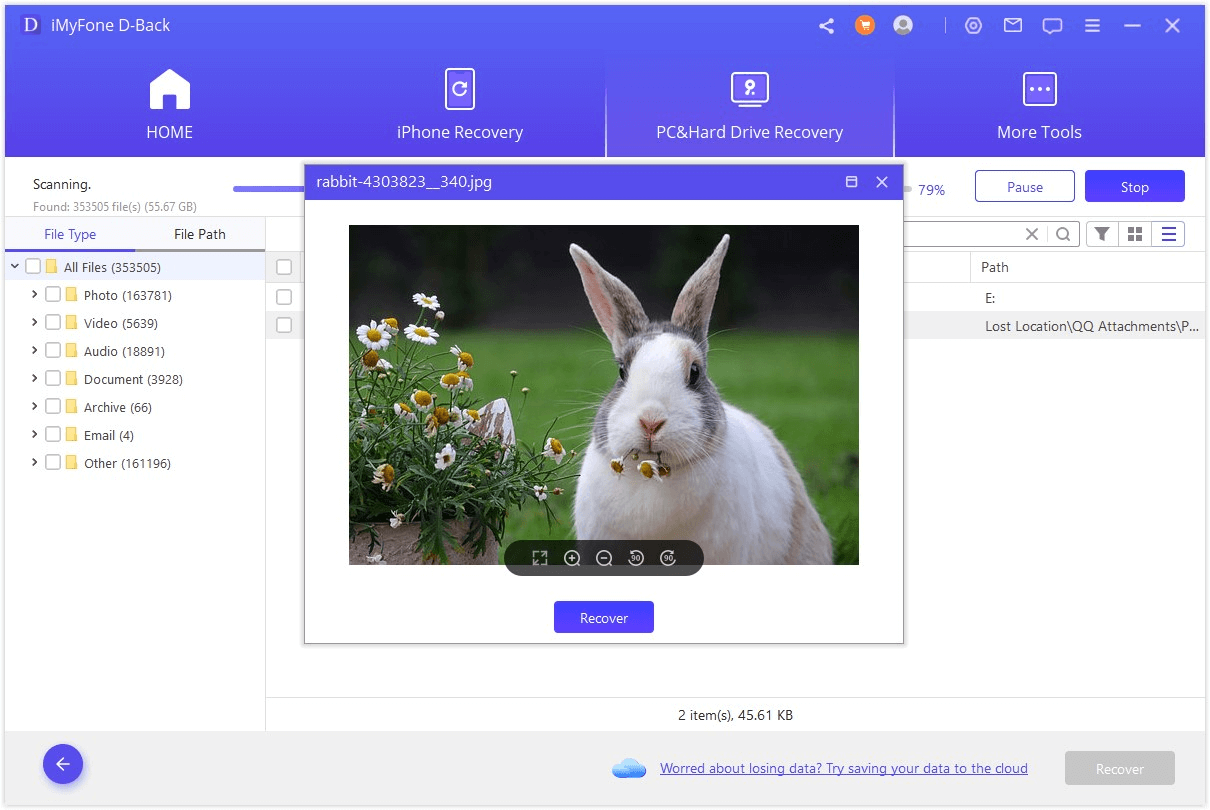 Part 2. How to Recover SketchUp TMP File with Autosave after Crash
Only if the autosave option is enabled, then can you only recover a SketchUp file with it. Check to see if you have SketchUp's AutoSave function configured. To verify whether the checkbox next to Created Backup and AutoSave is enabled or not, go to the SketchUp menu Window > Preferences > General tab. You may proceed forward if the box is checked.
Step 1. Open the "Welcome to SketchUp" box to locate and access a restored file.
Step 2. Click on the Files tab.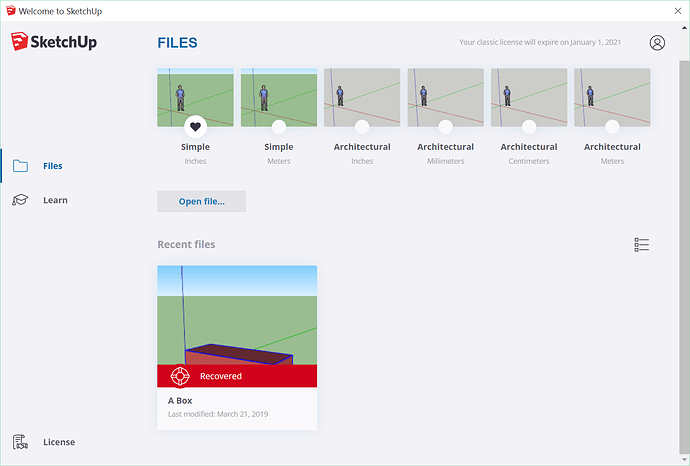 Step 3. Choose the file you wish to recover from the list of recent files.
On a Windows system, you can often find this Recovered file at C:UsersUserNameAppDataLocalTempSKETCHUP with the same filename as the file you were working on.
Part 3. FAQs about Sketchup File Recovery
3.1 How Do I Recover a SketchUp File after a Crash
The steps listed in part 2 can be used to retrieve the SketchUp file after a crash if the autosave option is activated. However, you may rely on the iMyFone D-Back Hard Drive Recovery Expert to recover lost files by following the instructions in part 1 if the autosave was not activated or for a more efficient and rapid recovery.
3.2 How to Recover Overwritten SketchUp Files
Manual file recovery almost always results in new data being overwritten. In this situation, you must immediately execute the recovery of overwritten SketchUp files using software by going through the steps above in the first part.
3.3 I Accidentally Closed SketchUp without Saving. Can I Recover It
It is typical to close a file without saving it accidentally. However, you may manually retrieve it if the autosave function is enabled. The SketchUp autosave files are held in the My Documents folder under the Windows folder on your C drive.
Conclusion
Everybody occasionally experiences the loss of critical files. User faults, such as mistakenly deleted or unsaved files, might cause the data to lose. You may manually recover unsaved SketchUp files while the autosave option is turned on, but with certain limitations.
You should not, however, panic if this does not work. Even if there is no backup, the lost SketchUp files may be quickly recovered with the right software, such as iMyFone D-Back Hard Drive Recovery Expert. All you need to do is comply with the straightforward instructions above, and you are done.