[2023 Recommended] How to Quickly Recover Deleted YouTube Videos from Computer
Category: PC Data Recovery
4 mins read
YouTube is one of the most crowded and immensely used social media platforms where people from all around the world upload their content in the form of videos. For a YouTuber, accidentally deleting videos from the channel, computer, or any other storage is a common problem. They usually lose videos while uploading, transferring, storing, or sharing.
If you are also one of them, then this article is going to help you a lot. In this article, we are going to share how to recover deleted YouTube videos from your channel, email, hard drive, or computer.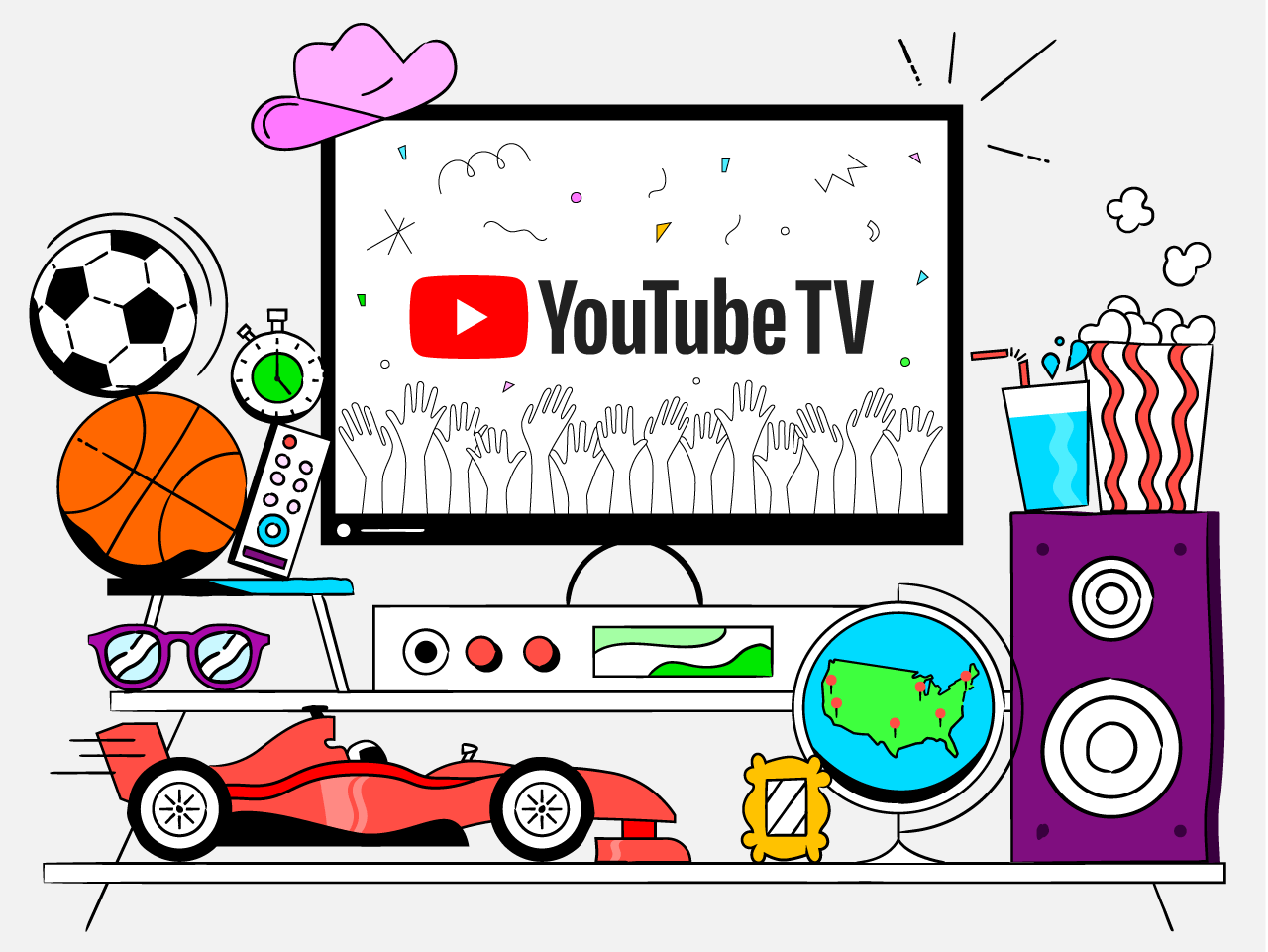 Part 1. How to Recover Deleted YouTube Videos with Link
In this part, we will discuss the method through which anyone can recover a deleted YouTube video using its link. This online method can be used to recover the videos that get deleted or lost after being uploaded on the internet/YouTube.
Restore Deleted YouTube Videos from Archive.org
Archive.org is a website that offers a WayBack Machine to assist in the recovery of vanished YouTube videos seamlessly. The WayBack Machine is an online tool that shows the detail or history of recently uploaded and deleted videos from a particular YouTube channel.
Through Wayback Machine, you can find the videos that were lost/deleted after being uploaded on the channel. This platform is AL-based, due to which you just need to click a single button, and it will automatically perform all searching and data scraping for you.
Here is the guide on how to recover deleted YouTube videos using a link or URL.
Step 1. Log in to your YouTube registered email account and look for the email for the previously uploaded videos. In that particular email, you will find the URLs or links of all the previously uploaded videos.
Step 2. Copy the URL/link and go to archive.org. Here you will see the WayBack Machine on the screen. Paste the copied link in the search bar and click on the Goor search button.
Step 3. This tool will start searching and show you a list of recently uploaded videos. Now, figure out the deleted video through the upload date. Preview, download, or upload it again on your channel.
Part 2. How to Recover Deleted YouTube Videos without Link
In this part, we will discuss the methods that can recover deleted YouTube videos without any link. These methods can recover videos from a hard drive/ computer or a YouTube channel. Let's have a look at these methods one-by-one.
1

Best Software to Recover Deleted YouTube Videos

iMyFone D-Back Hard Drive Recovery Expert is one of the best tools for the recovery of deleted YouTube videos professionally. If you have got your YouTube videos deleted from your drive/ computer just before uploading them on the channel, then this software is going to work efficiently for you.

D-Back is professionally designed with AI-based technology and has the potential to recover your YouTube videos from the device in a few seconds. It can recover deleted multiple data types from an external drive, camera, music player, video player, Camcorder, SSD, Zip drive, and many more. Here are the steps through which you can use D-Back to recover deleted YouTube videos from your device.
Steps to Use:
Step 1. First of all, follow this link. You will be directed to a website from where you can download or install the D-Back Hard Drive Recovery Expert on your device.
Step 2. After installation, there will be many options regarding the drive. Select the drive or location where your YouTube video was saved before deletion and let the software scan the location on its own.
Step 3. After scanning, the software will show you a list of all recoverable deleted data from that particular drive/location. Select the YouTube videos of interest and click on the Recover button.
Step 4. Select the path where your recovered video will be saved and click on the OK button. Now, you can find your video back at the selected location on your device.
2

Find Deleted YouTube Videos from Own Channel
Method 1: Use a Backup
Backups are one of the easiest and earliest methods of recovering data from a device. At times, there are several methods that allow recovery of data but cannot beat the ease that backups provide to users. All users should create regular backups of their data to avoid any hassle.
Remember, you can only recover data if you have already created a backup for the deleted files. We will show the steps for Windows 10; you can also use the process for other Windows versions with a little bit of alteration.
In order to create backups, follow these easy steps.
Step 1. In Windows 10, go to Settings > Backup.This will show you a window on the screen. Click on the Add a Drive button.
Step 2. Now, select the drive or location where you use to store your YouTube videos on your device. Select the time; how frequently or how long you want to keep your drive's backup.
Step 3. Now, the system will automatically create backups for your files according to your selected time and duration. Now, whenever you need to recover data. Simply go to Settings > Backup > More optionsunder Add a drive.
Step 4. There, you will see a Back up Now button. Click on this button to get your lost/deleted files back on your device quickly and safely.
Method 2: Request Help Support
YouTube is a global digital platform that offers a creator support service for its users to get in touch with experts and professionals whenever they feel any problem or query. In this method, we will see how to contact YouTube's creator support team to get assistance regarding the recovery of deleted videos. Remember, you will be eligible to get directly in contact with the support team if your channel is in the YouTube Partner Program.
Follow these below-mentioned easy steps.
Step 1. Log in to your YouTube account and scroll down the options available on the left side of the screen. At the end of the list, there will be an option forHelp.
Step 2. Click on the Help option, and a pop-up window will appear on the screen. Select the last option,Get in Touch with the YouTube Creator Support Team.This will guide you to tackle the situation.
Step 3. You can also click on the Visit help forumoption. It will direct you to YouTube's help community, where you can ask or search for your question.
Part 3. FAQs
1

Can You Permanently Recover Deleted YouTube Videos?

Yes, it is possible to permanently recover deleted YouTube videos through various methods. You can use the device's backups, data recovery software, WayBackMachine, or YouTube community for this purpose. We have discussed all these methods thoroughly in the above parts of this article.
2

How Long Can You Recover YouTube Videos?

It is possible to recover one-week-old, one-month-old, one-year-old, or even multiple-year-old YouTube videos just by following the above-mentioned easy methods. We have discussed four methods; you can select the one according to your choice.
3

Is Deleted History Deleted Forever?

Google keeps user activity in the form of History in two places. One is locally on your device, while the other is on Google's server. Clearing YouTube history from your browser means deleting data that was stored locally on your device. Google's server will still have all the data related to your YouTube watched or searched content.
Conclusion
Sudden and undesired deletion of data hurts a lot, especially for professional people. Similarly, the unintentional deletion of videos is a huge problem for all YouTubers around the world. Luckily, we have various methods to recover deleted YouTube videos effectively and safely. You can use WayBack Machine, Backups, YouTube Creator Support, and D-Back for this purpose.
iMyFone D-Back Hard Drive Recovery Expert is one of the best, safe, easy, and most effective software for the recovery of deleted files for the Windows platform. This software is free to download & install and offers a very quick data recovery process.