Even after being one of the fastest and most stable storage devices, where one can store all types of files, there is always no guarantee that data can't be lost from a Kingston SSD drive. The loss could result from deletion, formatting, improper operation, or a virus attack. When this happens, there is no reason to worry, as all you need is a Kingston SSD data recovery software. This is what we will take a look at in this article. So, keep reading!
Part 1. Best Kingston SSD Data Recovery Software/Tool - Free Download [Recommended]
One of the best (if not the best) Kingston SSD data recovery software is the iMyFone D-Back. The reason is that it is a powerful utility able to restore data from Kingston SSD in a very comfortable and secure manner, where it scans the SSD and effortlessly retrieves everything that has been lost from it, regardless of how it was lost. So, whether it resulted from deletion or virus attacks, you can rely on the software 100 percent. Here are some of its strongest features:
Can recover all deleted or lost files, audio, music, or photos from Kingston SSD completely, effectively, and safely.
Can recover data lost in whatever way, including sudden deletion, drive corruption, formatting, system crash, or virus attacks.
Can recover data lost in whatever way, including sudden deletion, drive corruption, formatting, system crash, or virus attacks.
So, here is how to recover data from Kingston SSD using iMyFone D-Back software.
Step 1.Download and launch the software on your computer. Once on the interface, select the Kingston SSD device and then Start.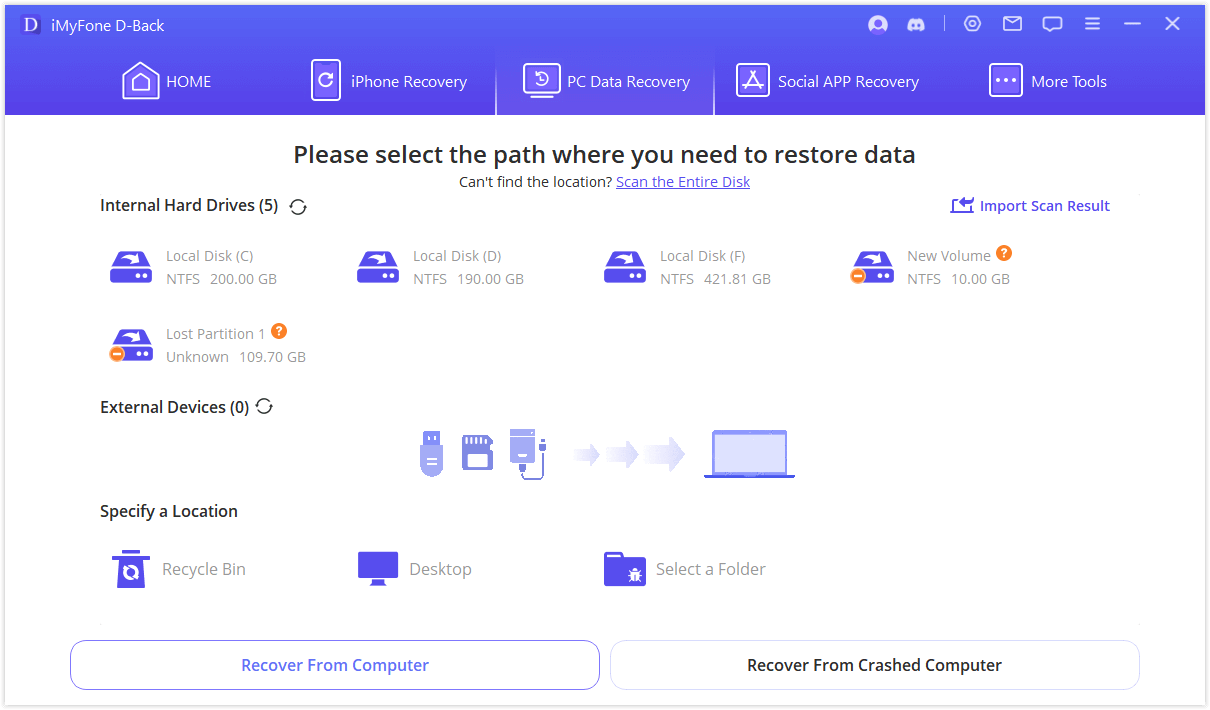 Step 2.The scanning process will start, and it might take some time to complete. You will see all the recoverable files in a list on your screen.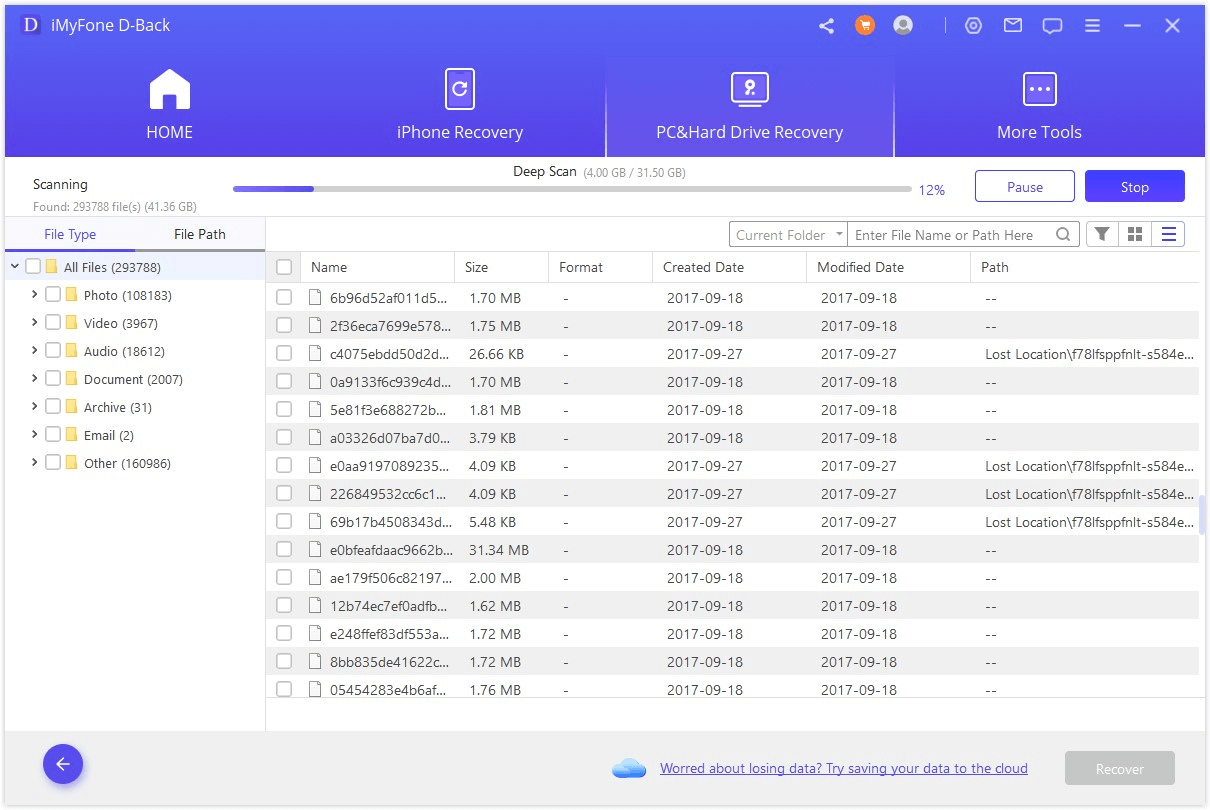 Step 3.With this list, you can preview the files to confirm that they are indeed the ones you want to recover. Then click on Recover and save them on your computer.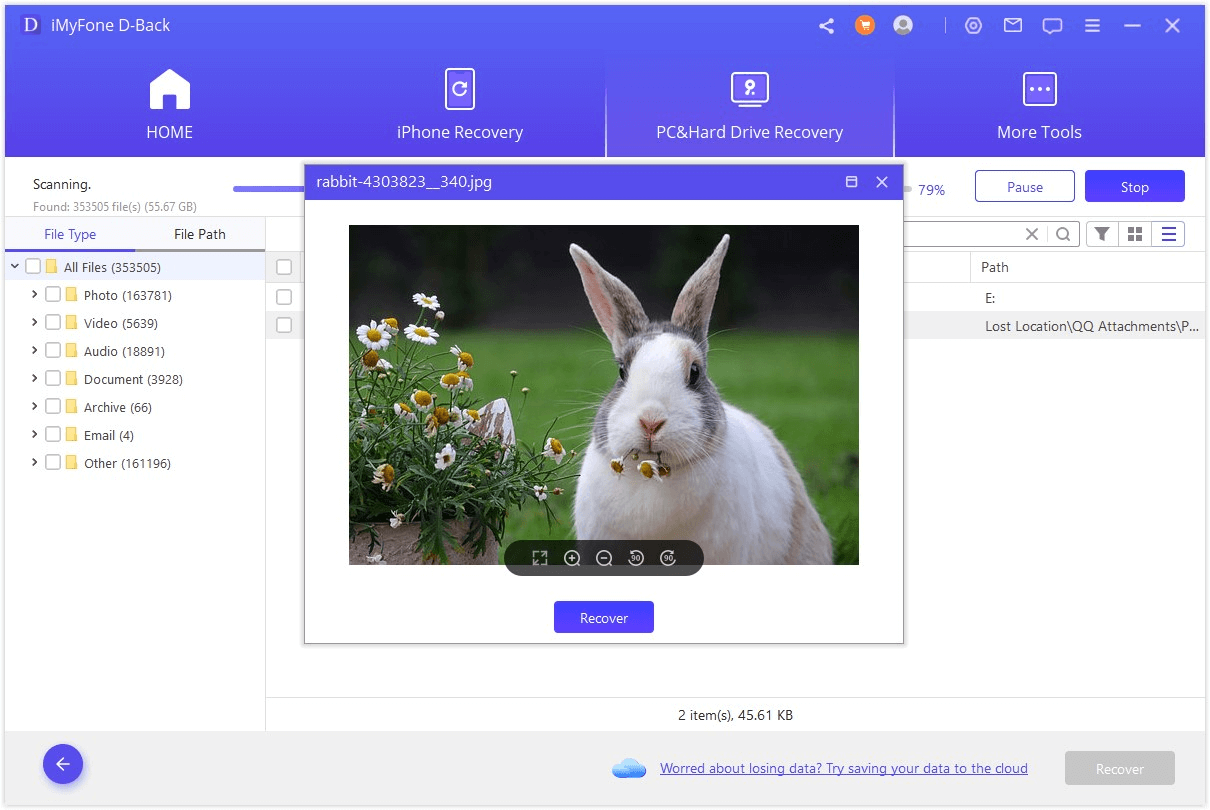 Part 2. Causes of Losing Data from Kingston SSD Drive
Data loss in Kingston SSDs can be due to any of the following reasons: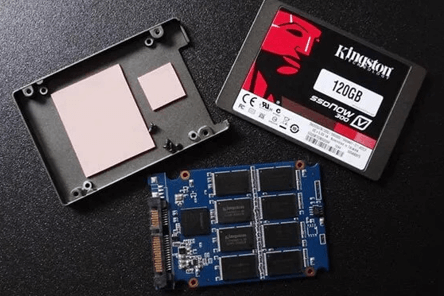 Accidental deletion of files or formatting of the drive –might be one of the top reasons for SSD data loss. You see, it is not uncommon for someone to accidentally format or delete files from a drive, probably thinking there is nothing important, only for them to realize later that indeed there were some crucial files.
Physical damage to the SSD drive – this may not be as common, but when it happens, it can result in data loss – that's for sure. Considering the size of Kingston SSD drives, it is easy to forget them in a place where they may get damaged, and this could be a problem.
Removing the drive incorrectly from your computer – maybe you didn't know this, but yanking a USB drive or an external SSD from your computer without ejecting it properly can corrupt all the files in these drives. And it may need you to format the whole drive if you are to use it again. So, be careful about how you disconnect your external drives from the computer.
Virus and malware infections – much like all other devices, Kingston SSD drives also get infected with viruses and malware, which in many cases wipes out the entire drive and everything in it, or encrypts everything making it difficult to access.
FAQs about Kingston SSD Data Recovery
1

Can you recover permanently deleted data from Kingston SSD?
Yes, you can! All you need is a Kingston SSD recovery software like iMyFone D-Back. With this software, you can restore any type of data lost, in any format, regardless of how it was lost. In fact, you can recover this data in only three steps. Download and open the software, scan the drive, and recover all the recoverable files.
2

How to format Kingston SSD?
Once connected to your computer, go to File Explorer, right-click on the SSD drive partition you are looking to format, and then click Format. A window will pop up where you choose the file system and allocation unit size. You will need to check the box alongside Quick format and then click Start. For mac computers, find Disk Utility, where you will select the SSD and click Erase. Then type the name of the drive, select file system, then Erase.
3

How do I fix Kingston SSD not detected/ not showing up?
For starters, you will need to find out where the problem is – is it with the SSD drive, or is it with your computer? So, first, try it connecting the SSD drive to another computer, if it works, the problem is with your computer, and if it doesn't, then the problem is with the drive. To fix the SSD, go to the Disk Management window, by pressing the Win+R keys and then diskmgmt. msc and Enter. Once on the window, right-click on the SSD drive, then initialize the disk. After that, select either the bootable (MBR) or storage device (GPT), and then OK. Right-click the SSD's HDD size > New Simple Volume and choose the needed space. Lastly, choose NFTS on the Format Partition window, and follow the instructions to setup.
Conclusion
If you have a problem with your Kingston SSD and have lost data in the process, don't worry. iMyFone D-Back is here to help you out. You see, this software will help you restore all the data that has been lost with only a few clicks on your computer. It is one of the best software out there, and for sure, is worth your time. Just download it from our site today!