What if operating systems do not have tools for recovering image files? Can you still recover lost photos in this scenario?
Losing important data is a worse feeling, but things could worsen if you don't have anything to help you recover the data.
If you can't use your PC's built-in tool to recover photos, you've left with limited ways to retrieve your data. The good thing is that we'll tell you how to recover data in this guide.
Part 1: How to Recover Image Files If Operating Systems Do Not Have Tools?
You don't need to worry if your operating systems do not have tools for recovering image files. Instead, all you need to do is acquire the services of iMyFone D-Back, as it empowers you to recover files from multiple storage devices.
Whether you have lost the files from your internal or external hard drive, the D-Back Hard Drive Recovery Expert will ensure you don't face any difficulty recovering your files.
The customer reviews suggest that iMyFone D-Back has impressed millions of people around the world, making this software unstoppable.
Features
It enables you to recover 1000+ files, including archives, office documents, videos, photos, emails, text messages, and more.
It supports Windows partition recovery, including corrupted, formatted, and raw partitions.
You can preview your data using D-Back Hard Drive Recovery Expert.
It is 100% safe for your PC
D-Back Hard Drive Recovery Expert offers the highest success rate.
30-Day Money-Back Guarantee
It allows you to recover data from a hard drive, PC, SSD, external disk, memory card, micro card, USB drive, digital camera, Zip drive, and more.
How to recover data using iMyFone D-Back?
Step 1: Launch iMyFone D-Back after getting installed from the main interface.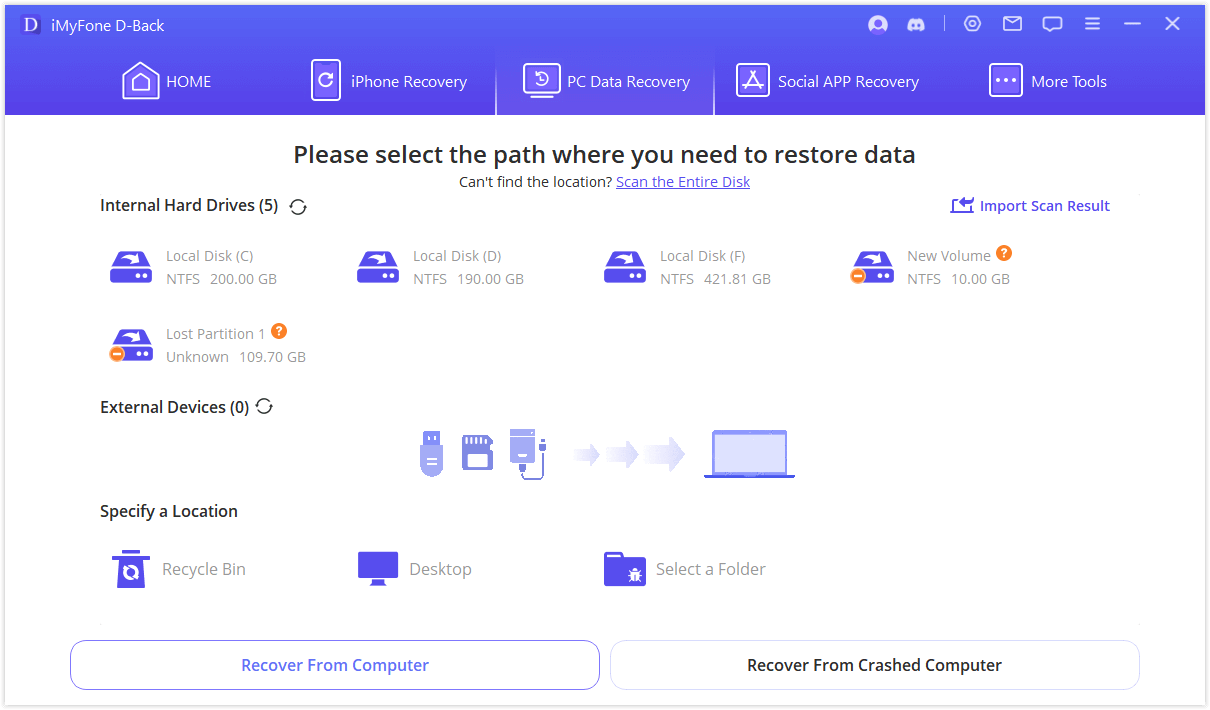 Step 2: Navigate the hard drive you've lost or deleted the photos from. Next, tap on "Scan" to start scanning for your data.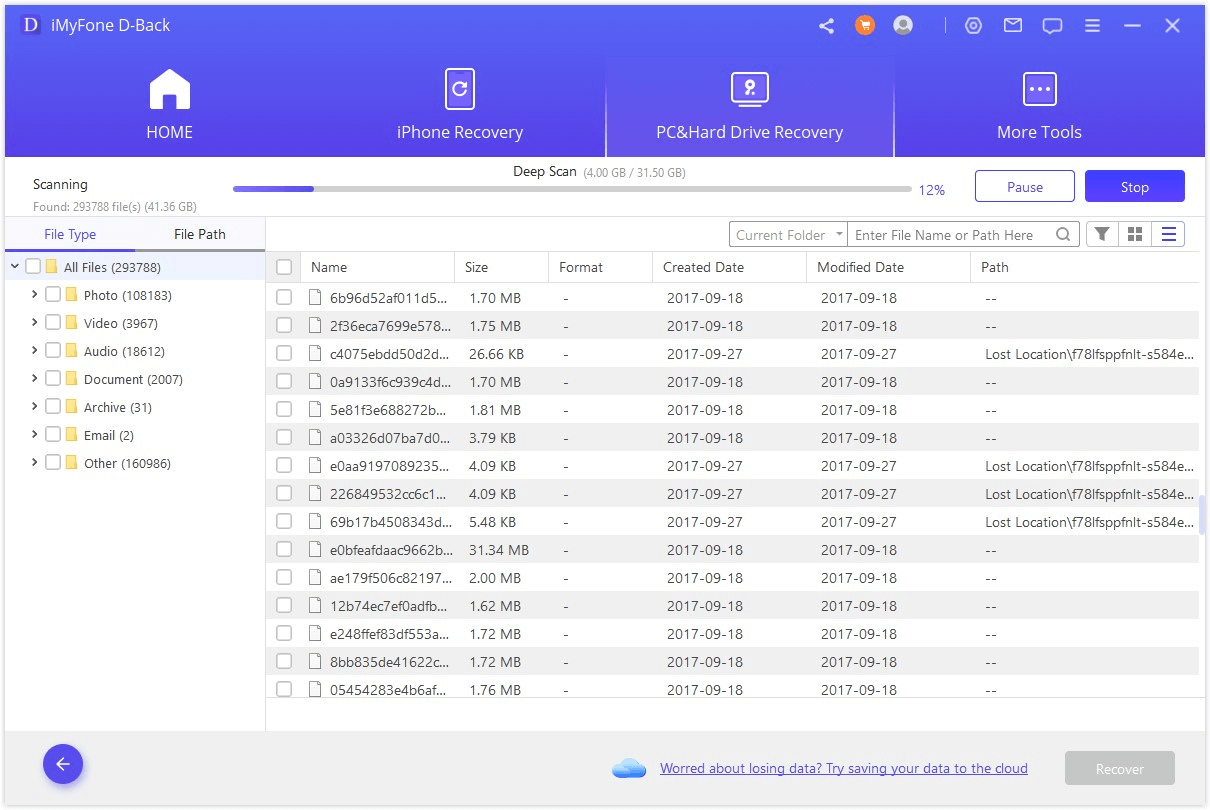 Step 3: Preview your data once the scanning process gets completed. Next, tap the "Recover" icon to restore your data.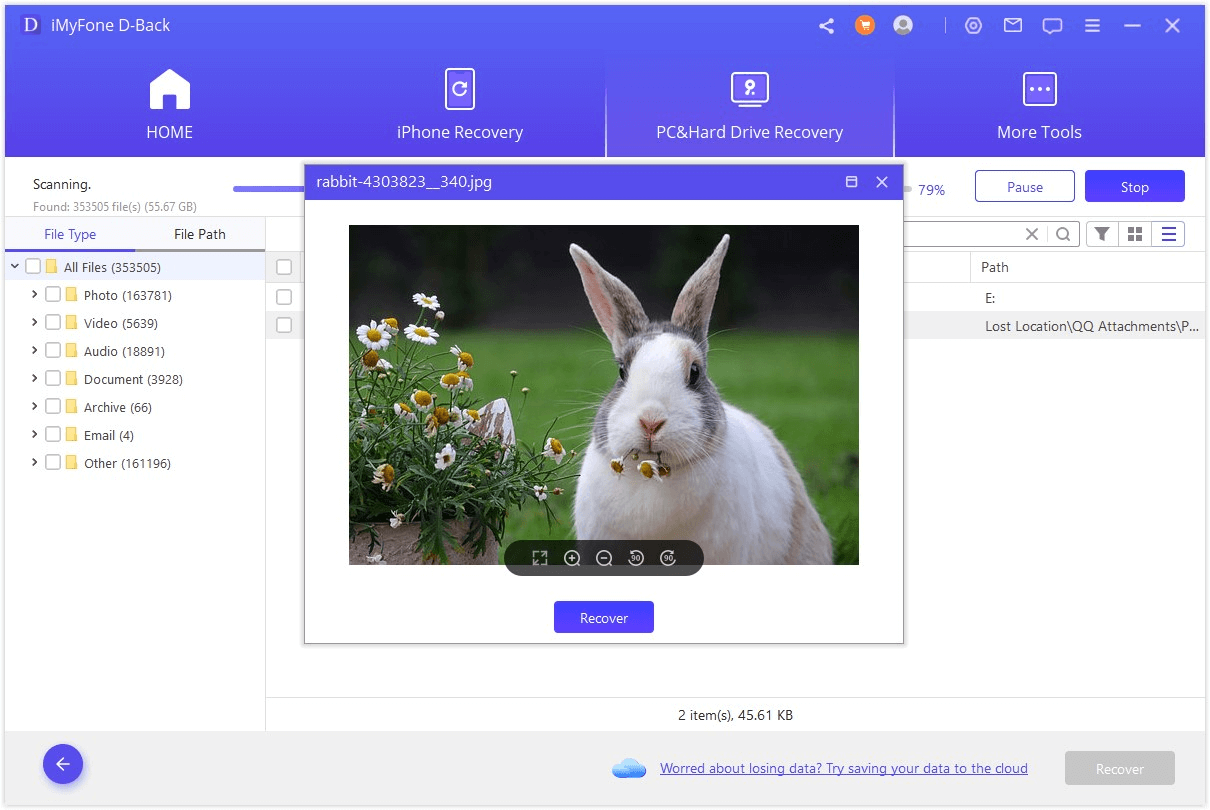 Bonus Tip: How to Backup and Restore Image Files from Windows
Windows 10 comes up with a backup tool that enables you to back up your photos and restore them when you lose the pictures from your PC.
Here's how to set up a Windows 10 backup.
Step 1: Type Backup Settings after pressing Windows Key+S.
Step 2: Tap on the "Go Backup and Restore" option. Next, select "Set up backup" option.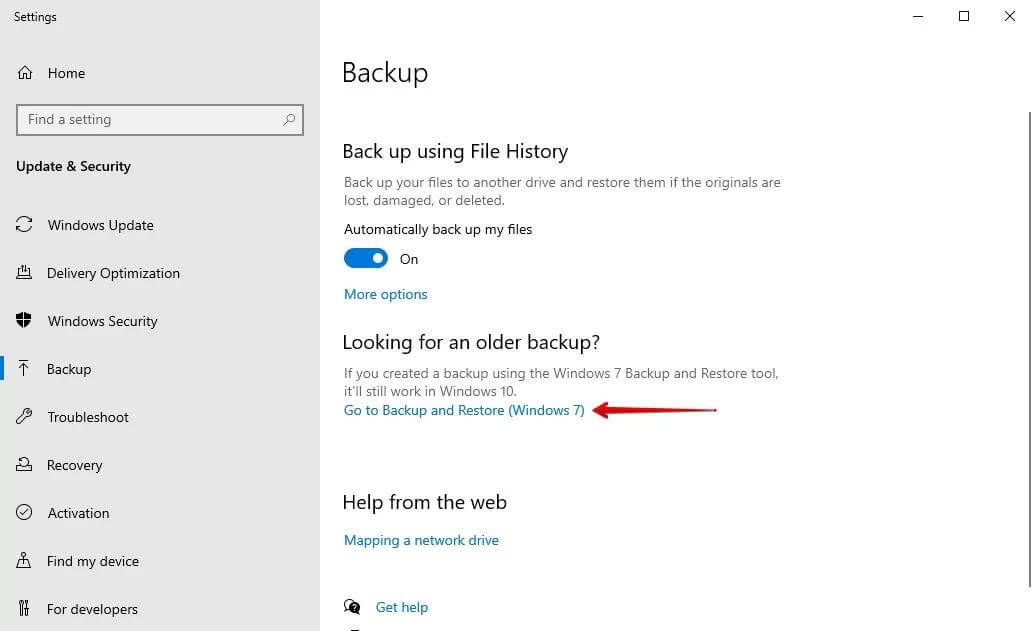 Step 3: Tap on "Next" after selecting the drive you want to backup.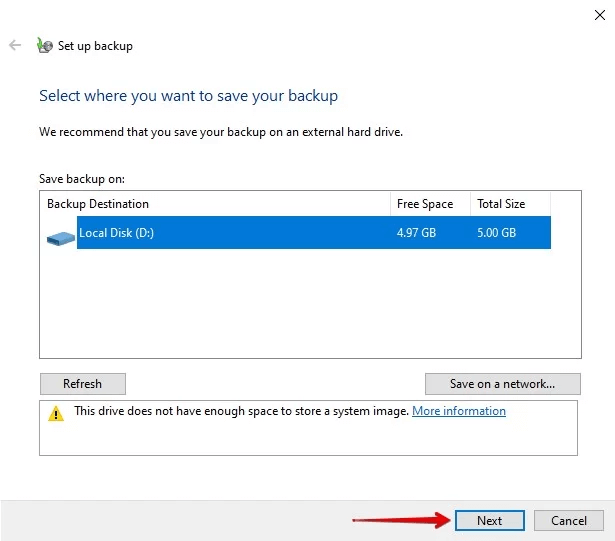 Step 4: Tap on Let me Choose and then press on the Next
Step 5: Select the photos you'd like to backup, check the tick next to your box, and press "Next". Tap on Save Settings and run the backup option to complete the proceedings.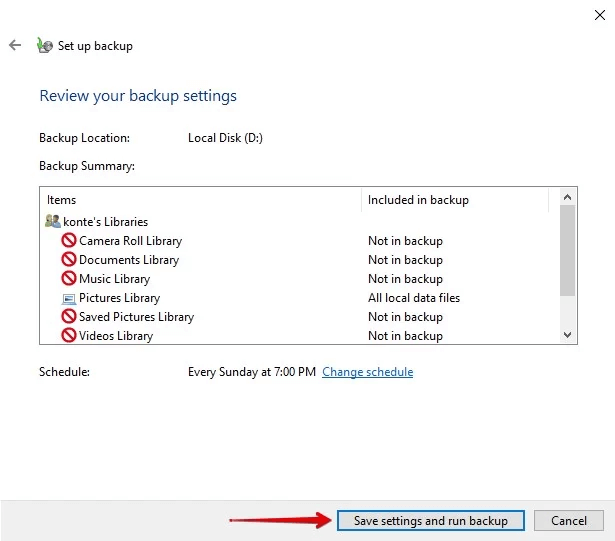 After backing up your data, you can restore your data by following the guide below.
Step 1: Navigate to Backup settings after pressing the Windows Key+S option.
Step 2: Tap on the "Go to Backup and Restore option".
Step 3: Press on "Restore My files" and then hit "Browse for files". Next, select the photos you'd like to recover and tap on "Next".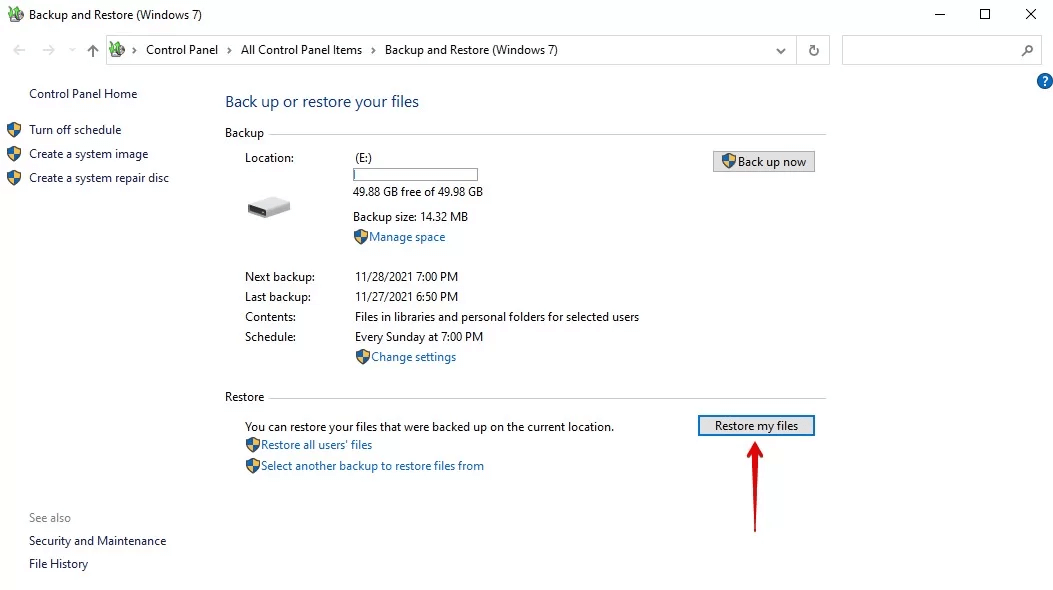 Step 4: Select the location where you intend to restore your files and press on "Restore" option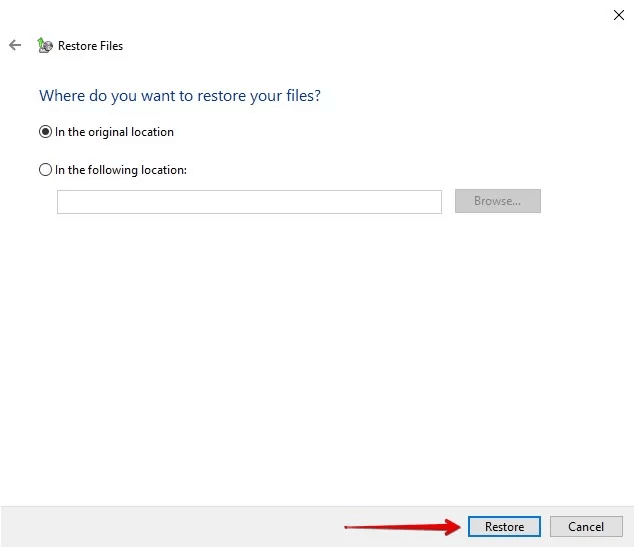 Part 3: FAQs
1. How can the operating system Recovery Tool recover DEll image files?
Using the Dell image tool is pretty easy as you'll only need to follow the guide below to serve your purpose.
Step 1: Launch your operating system Recovery tool and use the service tag to identify your PC requiring recovery media.
Step 2: If you intend to download the recovery image with the same Dell computer, tap on "For this computer".
Next, click on the "Next" icon and select "Non-Automated by SupportAssist". Press on the "Download" icon to proceed ahead.
2. How to recover damaged image files?
If your photos got corrupted on your PC, you could restore the images using the backup. However, if you didn't create the backup, you can opt for iMyFone D-Back to restore your corrupted photos to their original condition.
Final Words
If your "operating systems do not have tools for recovering image files", this guide could be a game changer for you.
You can learn about iMyFone D-Back, the best data recovery tool that empowers you to recover data easily from any situation.
We highly recommend the iMyFone D-Back, and you should try it at least once.