Securing content is one of the most important things for content creators and companies. Different cloud services offer security and sharing of files with ease.
In this article, we will discuss a reliable web app that you can use to secure your content and then collaborate with anyone you like. Moreover, we will discuss how we can recover permanently deleted files using this web app and another data recovery tool.
Part 1. Something You Must Know about Box
1.1. What is Box?
Box is an online content cloud that allows you to transform your business. Not only does it store your files, but it is also capable of editing, sharing, and accelerating workflow. You can connect different apps with your Box account and generate APIs to extend the use of Box. One of the best things about Box is that it offers powerful E-signatures that allow you to get around a cost-effective way to conduct your business.
1.2. Can You Recover Deleted Files from Box?
Yes. With Box, you can recover deleted files. Box has a trash bin feature that allows you to restore or recover deleted files. However, in this trash bin, the files are stored for 180 days. After 180 days, these files are deleted permanently, and you cannot recover them afterward. Box tracks every deletion process automatically and goes to the trash bin.
Part 2. How to Recover Permanently Deleted Files from Box
2.1. Recover Deleted Files in an Efficient Way
If you want to recover your deleted files in a more efficient way, then iMyFone D-Back is the best option you can go for. It is compatible with both Windows and macOS, so the user can download it accordingly.
iMyFone D-Back can recover deleted or lost files from USB flash drives, SSDs, cameras, hard drives, and more. It is completely safe and also offers a 30-day money-back guarantee.
Step 1: Firstly, download and install iMyFone D-Back on your computer. Open the tool. You will see all the drives connected to your computer. Choose the drive from which you want to recover the deleted file.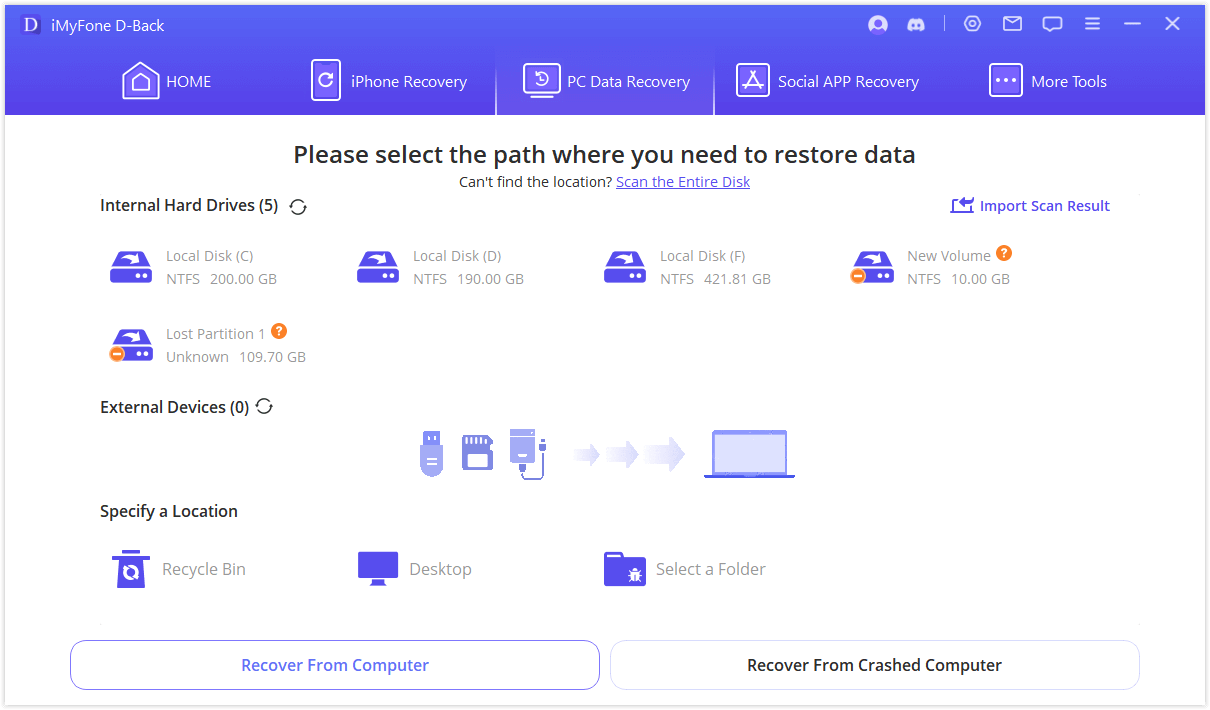 Step 2: Perform a scan on the drive so that all the deleted and recoverable files can be retrieved. You can also stop or pause the scanning process if you find your specified or required files. After scanning, you can also apply filters and list different files according to your need.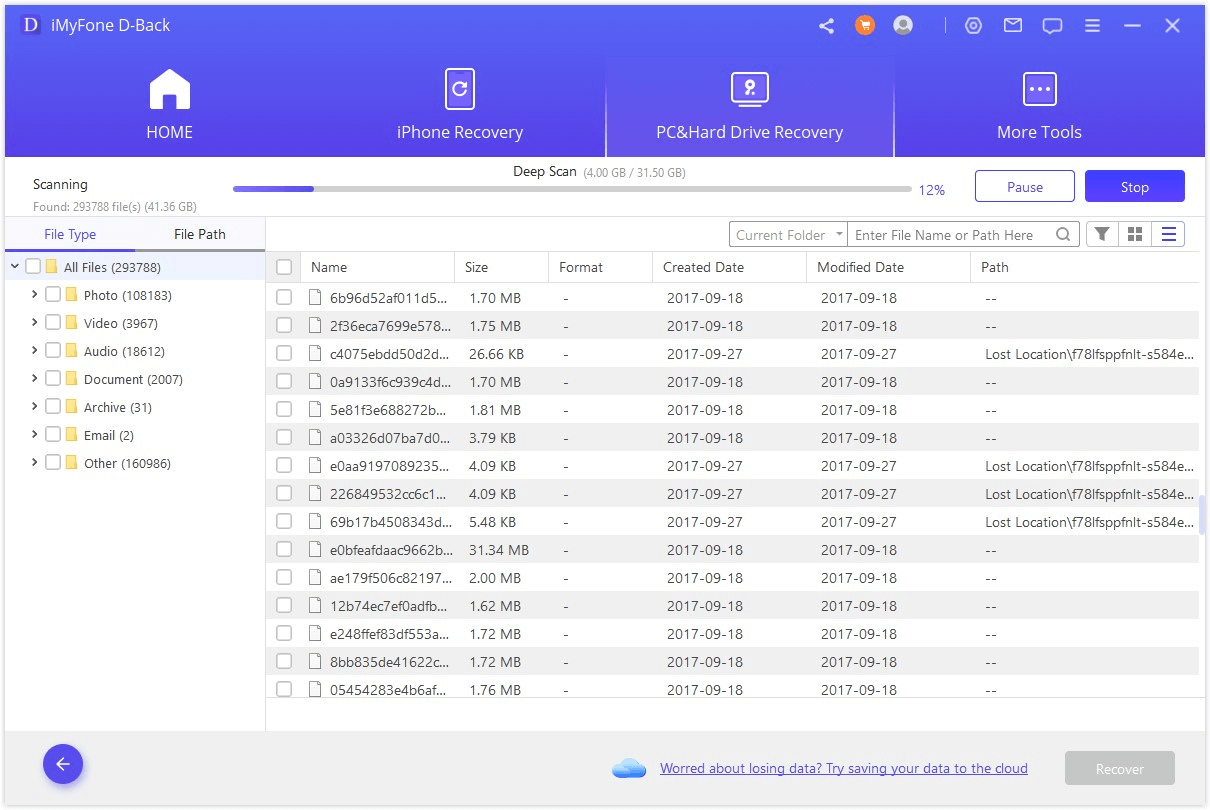 Step 3: After previewing the files, select the files that you want to recover and click on "Recover" to restore them to your computer. You can also choose the path where you would like to save the file.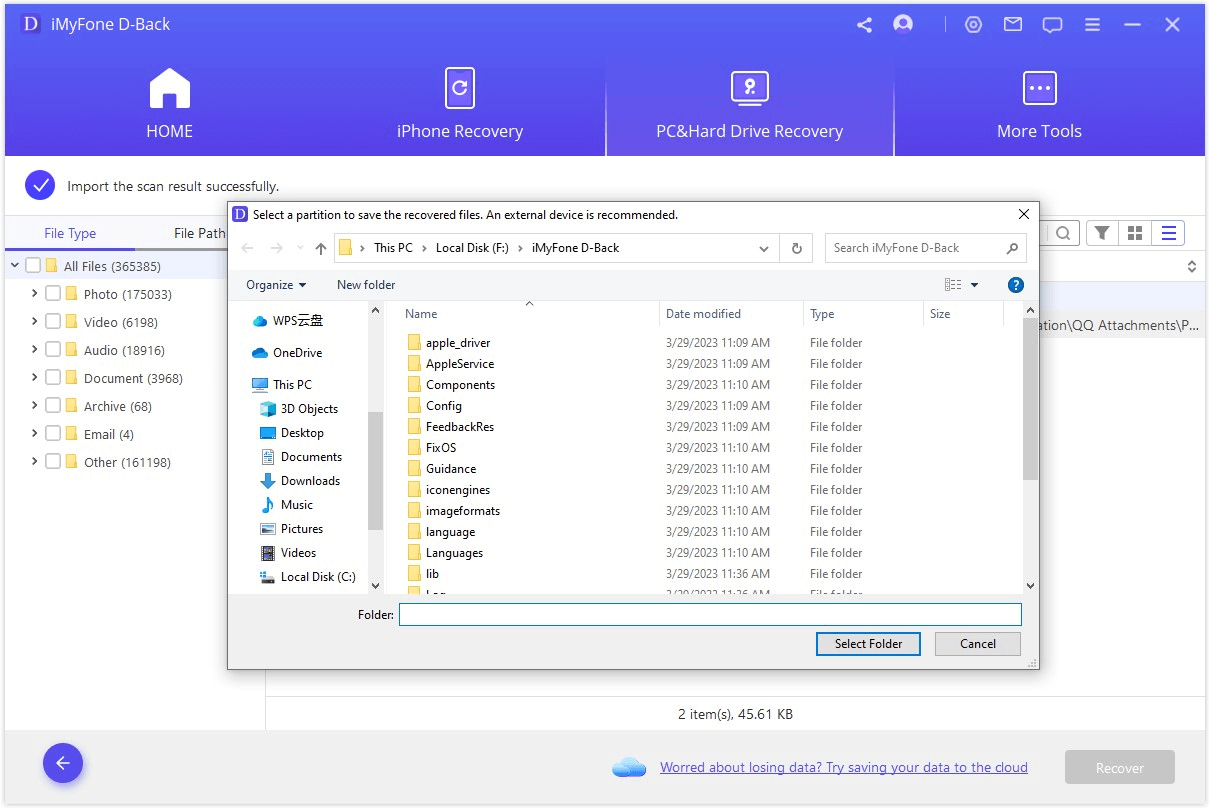 2.2. Recover Deleted Files from Box with Built-in Tool
As we mentioned that Box has a trash bin from which you can recover the deleted files with ease. It holds the files for 180 days, after which these are deleted. If it hasn't been 180 days, then you can recover the files using these steps.
Step 1: If you are using Box Web App, then navigate to the folder from which you have deleted the files. You will see an icon of trash beside it.

Step 2: Click on this trash icon. You will see all the deleted files here. Click on "More" to see more of the deleted files. But if a parent folder is deleted, then you will find it in the library's root folder.
Step 3: Choose the file that you want to recover and click on "Restore" to recover it back to its original location.
Part 3. FAQs
01

How Do I View Folder History in Box?
To view the folder history or version history in a Box, you can simply choose a folder and click on "Three Dots" to see options. Among options, click on "Properties" to see more options. Here, click on "Version History" and you will see the folder history in Box.
02

How to Delete Items in Box?
In Box Web App, choose any folder or file that you want to delete and click on "Trash". You can also select the file/folder and then, in the upper right corner, click on the trash icon.
Conclusion
In this article, we have discussed Box. It is an online content cloud that you can use to secure and share your files. It is a reliable tool and has different price plans according to your need and requirement. Box can also recover deleted files from the trash easily. However, the best way to recover deleted files is iMyFone D-Back. It is easy and also has a trial version that you can use. It supports more than 1000 file types and has a fast scanning and data recovery process.