The iOS 15/14 brings some new improvements to the built-in Mail app. But recently many users reported that the Mail app has stopped working or can't work properly like cannot send or receive emails since upgraded to iOS 15/14. If you are experiencing a similar issue,  you don't need to worry, here we will introduce the top 7 ways for iOS 15/14 Mail not working problem. Let's get going.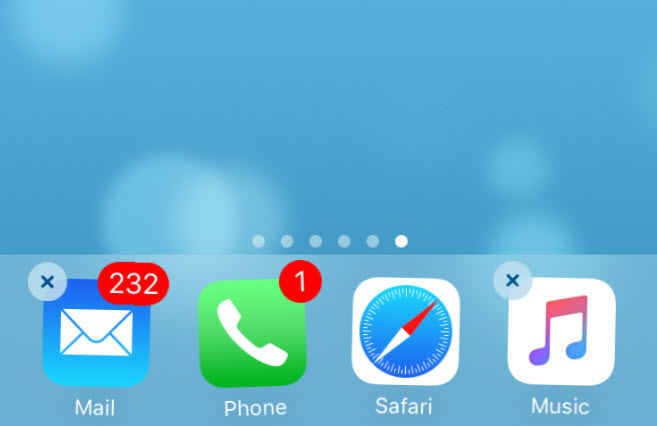 Part 1: Major iOS 15/14 Mail App Problems That Have Been Reported
If you have encountered any one of the Mail app problems after upgrading to iOS 15/14, then this post might be helpful to you:
iOS 15/14 Mail "No Sender" & "No Subject" bugs
Mail app not retrieving email
iPhone Mail not checking for new mails
iPhone Mail app crashing in iOS 15/14/13
Mail not syncing on iPad/iPhone after iOS 15/14 Update
E-Mails cannot open, just spin
Cannot open email attachments
iPhone Mail app not sending emails
Bunch of "draft" messages is opening every time you try to open up mail iOS 15/14.
Mail app not loading emails, including Gmail/yahoo mail / AOL mail not loading on iPhone
Mail notifications not working iPhone
Always show the last email opened instead of just going straight to the inbox
Mail push not working iOS 15/14/13
Unable to erase deleted mail
Part 2: Possible Solutions to Fix iOS 15/14 Mail App Not Working
Here we have listed 7 possible solutions you can try to fix mail app bot working properly issue in iOS 15/14/13.
Way 1: Force Quit and Restart the Mail App
Mail app possibly crashes during the system update when it is running in the background. To get the issue resolved, you can refresh the Mail application by restarting it.  Below are the simple steps you need to follow.
Step 1: Swipe up and hold from the bottom of the display.
Step 2: Then you'll see the App Switcher appear with your apps laid out , simply swipe side to side to locate the Mail App.
Step 3: Next, swipe up on the Mail window to force quit the app.
Step 4: Tap Mail to open again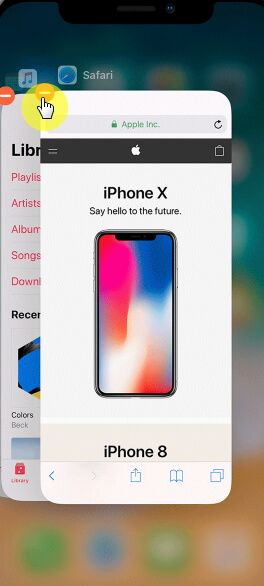 Way 2: Check Your Network Connection
One of the most common reasons that Mail app isn't downloading emails or working properly because of poor or no network connection. By checking the network connection, you will be eliminating the issues that might be affecting the mail.
To check your network connection on iOS 15/14, you need to follow these steps:
Go to Settings > Wi-Fi, then toggle the Wi-Fi Off  and on again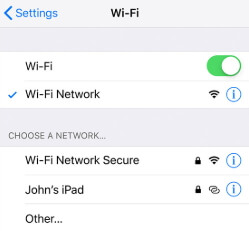 Also, you can try to fix iOS 15/14 Mail crash issue by turning Airplane Mode off and on. Here are the steps you need to follow so that you can turn your phone into airplane mode.
Head over to Settings > Airplane Mode.
This is a direct forward setting option for your phone. But if you do it you shall be almost guaranteed of your Mail on iOS 15/14 working. After you are sure the Mail app is working, you can go back to the mode you were using before. This will ensure your Mail is on.
If you check the network and still the Mail is not working, you can go ahead and reset the network setting. To reset the network settings you need to follow these steps.
Settings > General > Reset > Reset Network Setting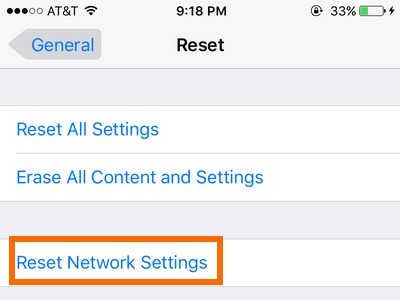 Please note that resetting network settings will erase all your network configuration and some other related data on your iPhone.
Way 3: Restart Your Device
Sometimes, a simple restart can effectively eliminates some minor errors. If the mail doesn't refresh on iOS 15/14, you might require restarting the device.
For iPhone 8 or later (iPhone 12 Supported): First, tap on the Volume Up and then tap on Volume Down. After that, hold the Power button until the Apple logo is visible.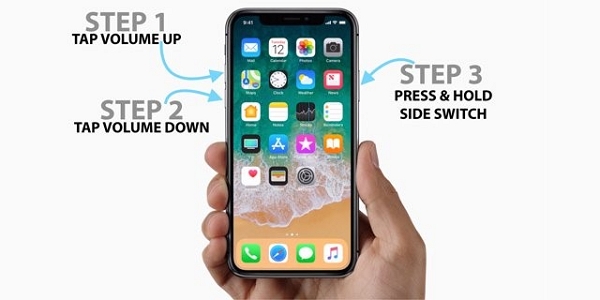 For iPhone 6 or earlier: Hold the Power and Home button together until the Apple logo is visible on the screen.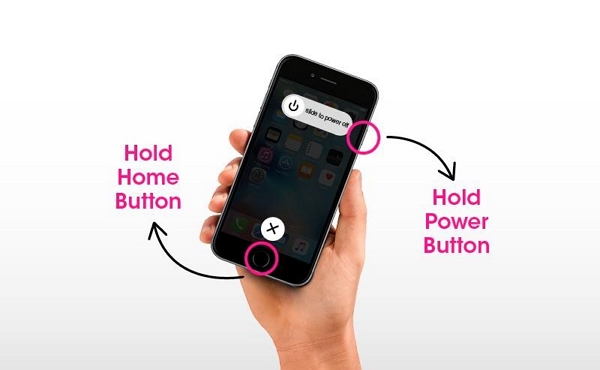 This is simply because you just need to switch off the device for a few seconds and then switch it back on. After restarting, you should open the mail app and make sure it is working properly. You can give the phone a few seconds after restarting before opening the mail app.
Way 4: Verify Date and Time Settings on Your iPhone
Your phone understands its surroundings depending on the time and date set. If your settings are off, there is a high probability that the phone shall not recognize even the mail app. this mainly happens when you have to update because updates do not include time and date. A few hours distortion can cause a lot of damage and as a result, it is paramount to set the time and date correctly.  The time you set will reflect depending on where you are. There are different timelines and as a result, it is paramount to choose the ideal timeline.
Way 5: Login to Webmail
This is one of the most effective ways of fixing your iOS 15/14 mail app when it is not working. Webmail shall make sure that you have gotten all the details you need regarding your phone and it is easily accessible.  The website has a very friendly and interactive interface which you can easily understand. Consequently, you shall be able to follow the simple steps without struggling. You shall also be able to get more information on how to keep your device functioning optimally.
Way 6: Delete the Email Account and Add It Again
If you are sure all the settings are well set but you still can't receive mails, then the issue might lie with the Email account, just delete the account and add it again. To do so:
Open Settings >Mail, Contacts, Calendars, select the account and tap Delete Account.
After that, go back to the main Mail, Contacts, Calendars page, hit Add Account and follow on-screen prompts to add your Email account again.
Please note taking this way will not delete your stored emails or contacts related to this account. Email is stored on the server, so once you add the account, all the emails will show up again.
Way 7: The 100% Effective Solution for iOS 15/14 Mail Not Working (iPhone 12 Supported)
Have tried all the methods above, but the issue still exists? Why not try a professional tool to completely and effectively solve the Email not working on iOS 15/14 issue. The top-rated one I want to recommend is iMyFone Fixppo, this tool is specialized in fixing all iOS issues including iPhone stuck on Apple logo, iPhone won't turn on, can't receive calls and Emails and so on with 100% success rate. Most importantly, you won't lose any data with the help of it. Also, it is pretty easy to use, you can repair your iOS device and apps back to normal with a couple of clicks, you can easily fix various iOS issues on your own at home.
Now follow the simple steps below to fix "cannot send or receive emails after iOS 15/14 update"
To get started, download and install iMyFone Fixppo on your PC or Mac.
Step 1: choose the Standard Mode on the Home page, then connect your device to your computer and click the Next button.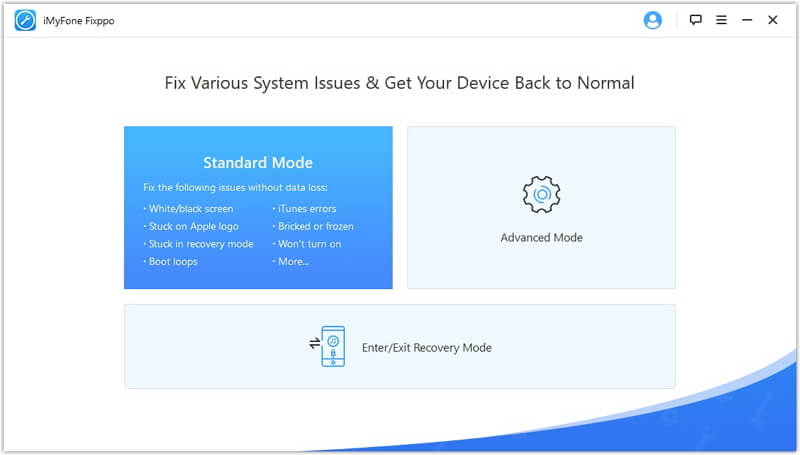 Step 2: Fixppo will automatically detect the model of your device and give you versions of firmware matched your device. You can also choose the firmware package you prefer and click Download to start downloading.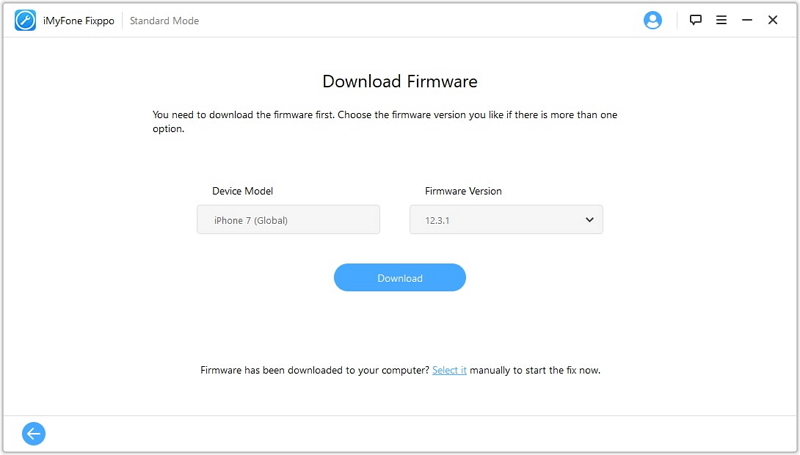 Step 3: Once the firmware has been downloaded,click the Start button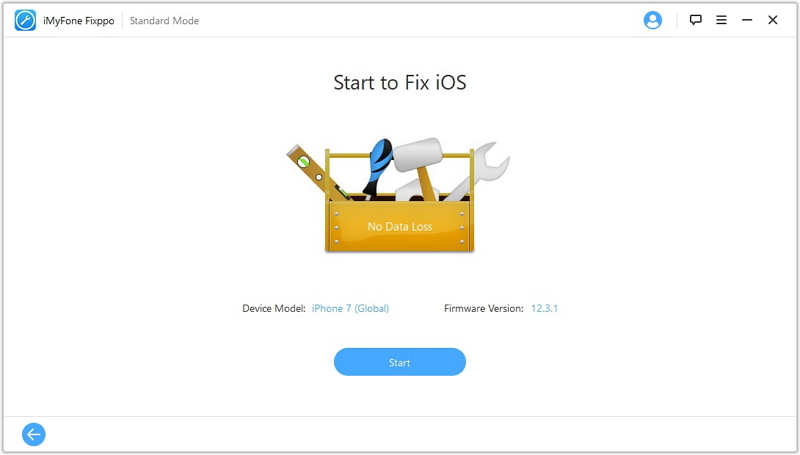 Then the program will automatically begin to fix the device. The process won't take long. You can check whether the Mail app works normally or not.
Conclusion
You do not have to worry anymore about your Mail app on iOS 15/14 not working after updating your phone. The primary reason is that we have outlined helpful solutions. You will especially have an easier time if you use iMyFone Fixppo. Within no time you shall be able to access your Mail app effectively. Therefore, enjoy yourself as you use your Mail app on iOS 15/14 even after updates.