There is no doubt that WeChat is one of the most used apps on mobile devices. It boasts of some important features that makes it attractive to most iPhone users. Besides, the app is being upgraded from time to time and now you can track someone by WeChat with the real time location sharing feature which allows users to inform others about their location at any time which could easily be a privacy concern.
You can do that through the following
First turn on the location sharing feature on the WeChat app
Start up a dialogue with the person you want to track if they do not want to be found.
1

Can I See where is Located one of My Contacts on WeChat?
WeChat feature has made it possible to see real time location of your contacts and this should not be a difficult task for the app users. The following are the steps involved
Step 1: Go to the "Contact" tab
Step 2: Go to the contacts you have interest in and then click it
Step 3: Check the profile and find the category known as 'Region"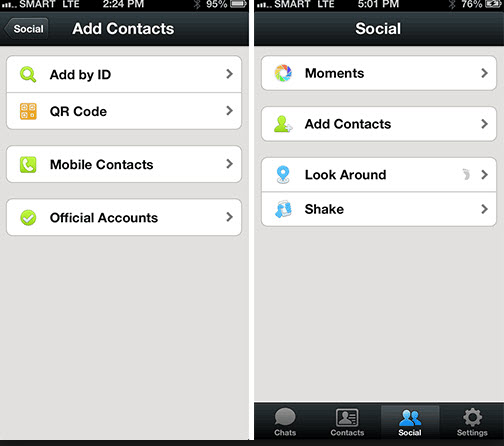 2

How to Change Location on WeChat
It is possible to change location on WeChat especially in cases where your location has been wrongly set to a false location. There are several ways to this and it requires a step by step approach as seen below
Step 1: First check your network first. You can change your network to see if it corrects or connect to Wi Fi and register your location
Step 2: Clear caches as well as WeChat data
Step 3: Go back to settings and change location. WeChat should change your location automatically
However, the last option is to reinstall WeChat application on your device if every other option fails.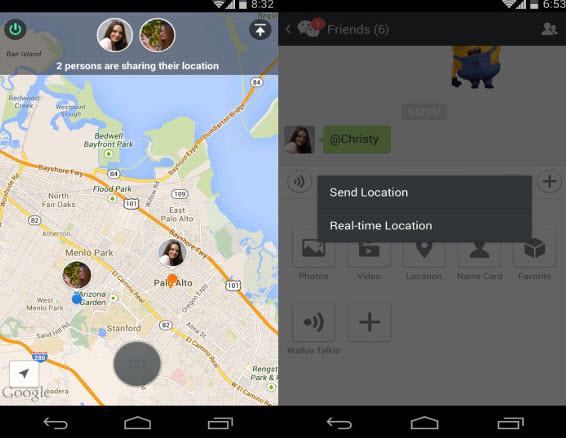 3

Does WeChat Have any Other Privacy Risks?
There are other privacy risks users of WeChat should be concerned about. The following are some of them.
Normal Delete of Messages is Not Adequate: Unfortunately deleting WeChat messages the normal way is not sufficient as it can be easily retrieved which is dangerous for your privacy.
Data Interception and Retrieval: This is a privacy risk for users of WeChat as their data can be intercepted and retrieved by a third party.
Videos and Photos Retrieval: Photos and videos sent through the WeChat app can be retrieved even if they are deleted through the normal means and this is bad for your privacy.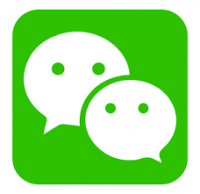 4

Permanently Erase Sensitive WeChat Data on iPhone to Avoid Privacy Leak
Since there are privacy concerns on WeChat, it is important to erase those sensitive data to avoid a case of privacy leak. There is no better way to erase these sensitive WeChat data on your iPhone than the ever reliable iMyFone Umate Pro or iMyFone Umate Pro for Mac , this special tool can erase data completely and ensure that these WeChat data cannot be retrieved by anyone.
Using Umate Pro to Erase WeChat Data on iPhone - The Steps Involved
Fortunately Umate Pro is easy to use and it takes just little time to get result. Below are the steps.
Step 1: Download and run the program, then connect your iPhone to it.
Step 2: Select the Erase Mode for the task and scan your iPhone.
Step 3: Click on "Erase Now" button to permanently erase your WeChat data and get your privacy protection intact.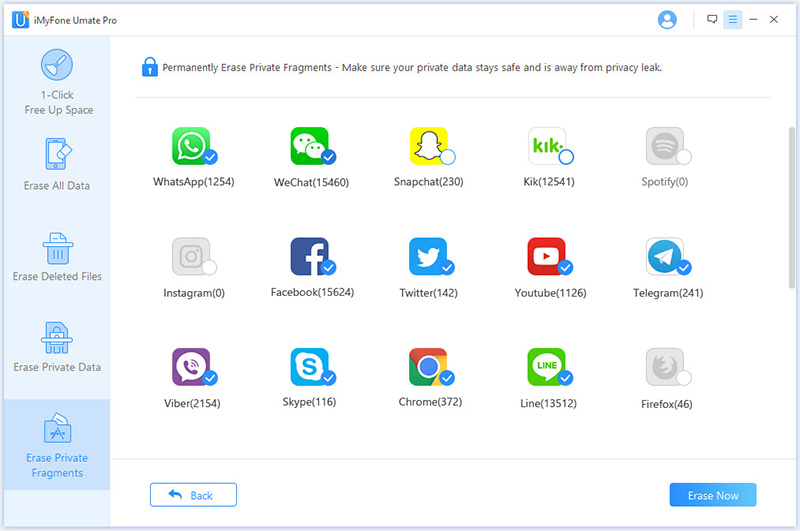 The Umate pro is designed to erase all kinds of data with any of its 5 erase modes in just a matter of minutes. With regards to WeChat, the functions are:
Erase WeChat Messages: You can simply do this task by using the "Erase Private Data" mode.
Erase WeChat Attachments: It is capable of erasing all WeChat attachments whether it is photos or video attachments and ensure they can't be recovered.
Erase previously Deleted WeChat data: Umate Pro can erase previously deleted WeChat data so that it cannot be recovered even with recovery tools.
Erase WeChat Private Fragments: There is no doubt that WeChat leaves some fragments which could compromise your privacy. Umate pro can erase them permanently.