There can be hundreds of reasons behind transferring photos from iPad to PC. For the random photos which are occupying tons of space, the simplest way to address this issue is by copying photos from iPad to PC. We all have got the passion for downloading and capturing loads of photos on our iOS devices and stuffing it with pictures that are inspirational or those which simply clicked our mind. In order to free up space and keep your iPad quick and speedy, it is much essential to release the memory by copying photos from iPad to PC.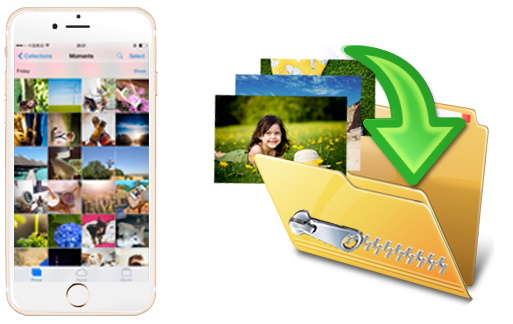 3 Methods to Copy Photos from iPad to PC
From manually deleting pictures to creating a backup on iCloud, there are a couple of ways to copy your pictures from iPad to PC in an easy way. Scroll down to know about the three methods of how to copy photos from iPad to PC.
1

Copy Pictures from iPad to PC with 1 Click
Just like magical wand does wonder in go, try iMyFone Umate Pro or iMyFone Umate Pro for Mac for transferring all of your photos from iPad to PC in just a single click. No other way can be easier than this. It entails photo function that offers users to release huge space by transferring photos from iPad to PC. Moreover, you can also create a backup. Another amazing feature of iMyFone Umate Pro includes lossless compression of photos without compromising on the visible quality and this can help you free up a lot of space on your iPad.
Videos, media, movies and other large files can be mass removed according to different file sizes.
As much as 30+ types of junk files and temporary files can be cleaned.
A bulk of apps can be managed together with one click.
All types of iOS files are supported to managed.
Erase everything and make it back to factory settings, 100 unrecoverable!
Find out and permanently erase existing private data or deleted files.
3 Steps to Copy iPad Photos to PC
Step 1: Connect your iPad to your PC where the iMyFone Umate Pro installs.
Step 2: Hit "Quick Scan" button. When it finishes, tab "Clean" button of Photos.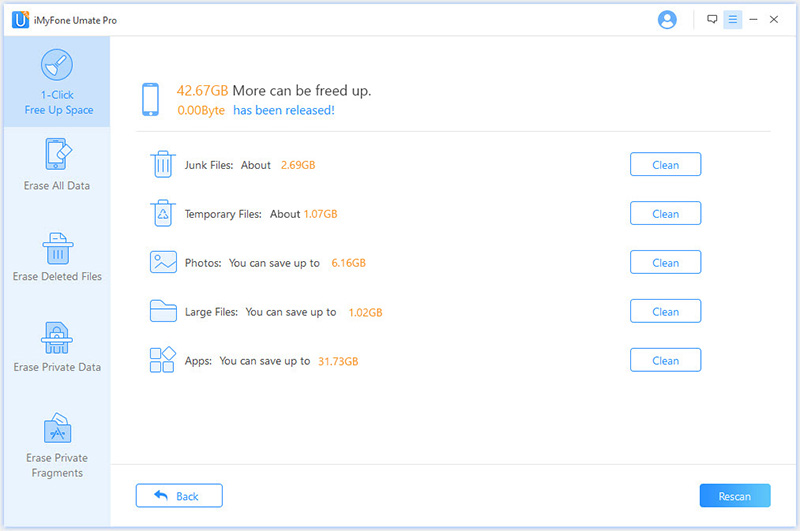 Step 3: Choose "Backup & Delete" and check the unwanted photos. Hit "Start" to begin the process. (Or you can choose "Backup and Compress" if you don't want to delete them.)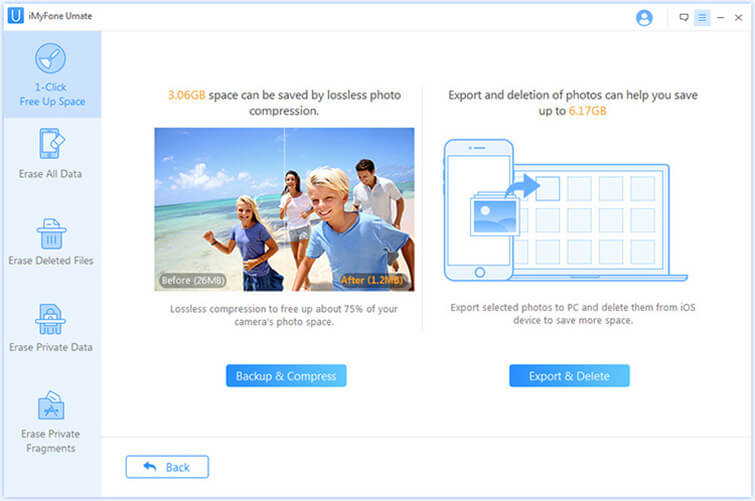 This all-in-one software also offers users to delete all the large files in one click. Besides this, iOS users can also create a backup of all the photos that they can easily view from anywhere in the world.
2

Copy iPad Photo Album to PC via iCloud
Another option to copy photos from iPad to PC is by utilizing iCloud. This might turn out to be a bit costly if your photos exceed the free space/GB limit by iCloud.
Simply tap on Settings option, and then click on "iCloud".
From there, tap on "Photos" and finally turn on iCloud Photo Library to copy your entire photo collection from iPad to PC via iCloud. Once it is done, you can access all of your photos anywhere on PC for everywhere in the world.
3

Copy Photos from iPad to PC via Dropbox
Last but not the least, you can opt for Dropbox to transfer your photos from iPad to PC. Getting a huge collection of photos off from your iPad, Dropbox is one amazing way to do so.
Download the Dropbox application on your iPad and select the "Uploads' button.
Choose the pictures you want to upload and wait for the upload to end.
In this way you can copy all the pictures on your Dropbox account and then access it from PC anytime and from anywhere in the world.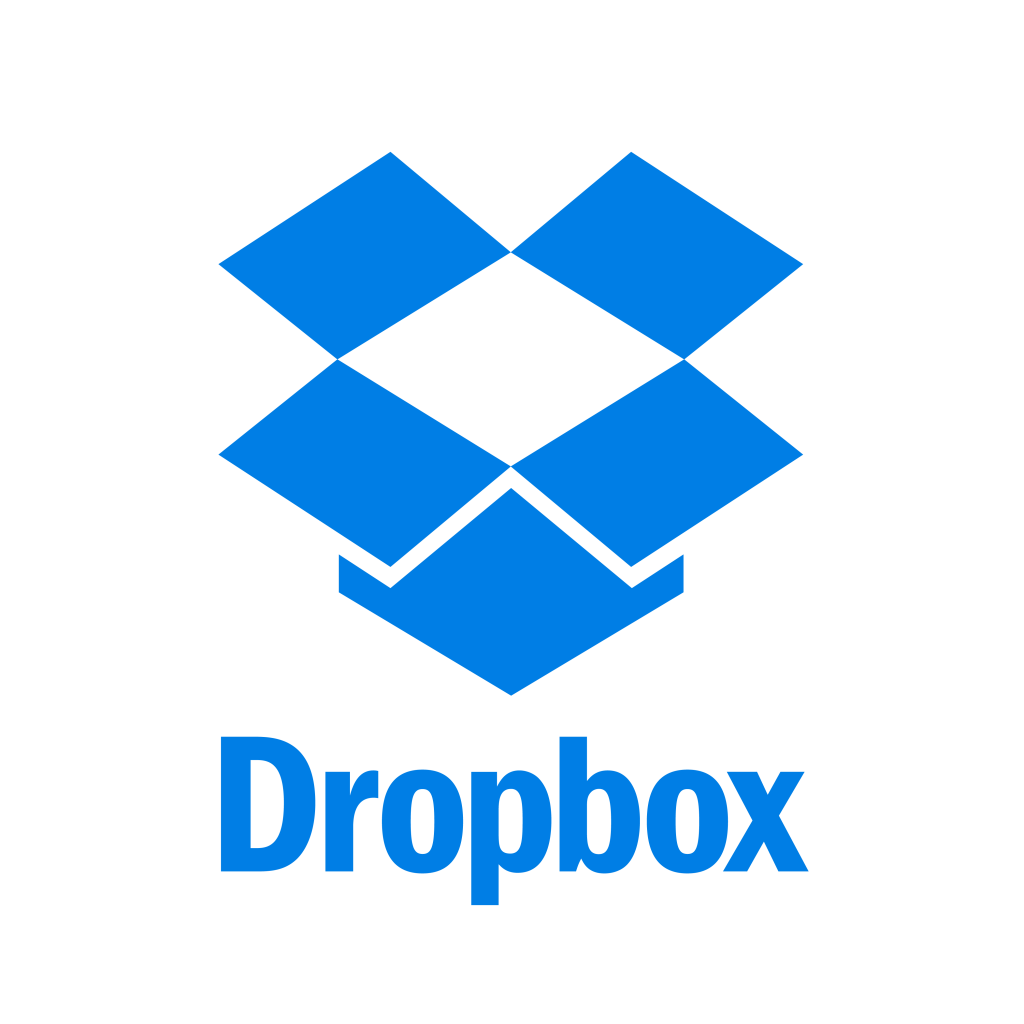 ---
Comparison of the Above 3 Methods
Looking over the three ways to copy photos from iPad to PC, the simple and easiest way to copy photos from your iPad to PC is by using iMyFone Umate Pro.
The real reason behind recommending iMyFone Umate Pro is that it won't require Wi-Fi connectivity like Dropbox and iCloud. Once you have downloaded the software, all it takes is a single click and it will be done in a jiffy.
Moreover, it offers modern technology of compressing photos without compromising on pixel quality. Along with that, you can always create a backup of large files that eat up your iPad's memory, with the use of space-saving iMyFone Umate Pro software.
This one-of-a-kind and advanced software allows users to create backup and cleanup junk leading to free space on your iOS device. Download iMyFone Umate Pro to reap the incredible benefits from today!