WeChat has about 500 million Chinese users and 100 million others across the globe. WeChat is the optimal medium for reaching Chinese or Asian-American consumers, and that explains why WeChat storage on your iPhone is so huge.
Hundreds of thousands of chats are recorded each day and if you are not the type that often clear chat history, your storage would soon run out. What can you do to manage WeChat storage on your iPhone?
How to Manage WeChat Storage on Your iPhone
1

Clear WeChat Cache Storage
The first thing you should do is to clear WeChat cache. This will free up space for your iPhone. Let us look at how to clear WeChat cache.
Step 1: Open your WeChat
Step 2: Navigate to Settings
Step 3: Click on General, then Storage.
Step 4: Click on Clear WeChat.
These steps will clear caches from your iPhone and gain you more space.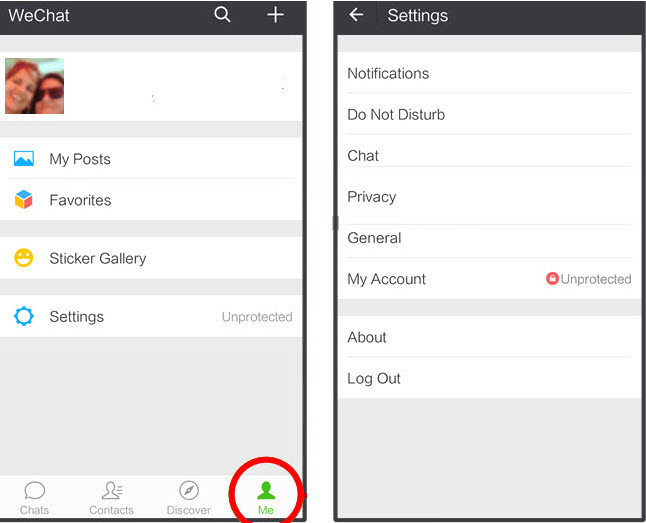 2

Use iPhone WeChat Cleaner to Clear up WeChat Data
Another way to manage your WeChat storage on iPhone is by using an iPhone cleaner. There are many of them out there, but iMyFone Umate Pro or iMyFone Umate Pro for Mac is reputed to be the most reliable one according to users.
It does well to clear and ensures that those deleted messages, caches, files, or data are not lurking anywhere in your iPhone after deletion. This means that they are permanently erased without a chance of recovery.
Umate Pro using steps
Step 1: Download and install Umate Pro to your computer to begin using it.
Step 2: Use a cable to connect your iPhone to your pc system.
Step 3: Feel free to choose from different erase modes that meets your need. Here we choose the "Erase Private Data" mode.
Step 4: Now Click on the "Scan" button. You can preview your WeChat files after the scan finished.
Step 5: Select the files to erase and click on the "Erase Now" button.
Step 6: Confirm the deletion by inputting Delete into the box.
Step 7: Your iPhone will be wiped.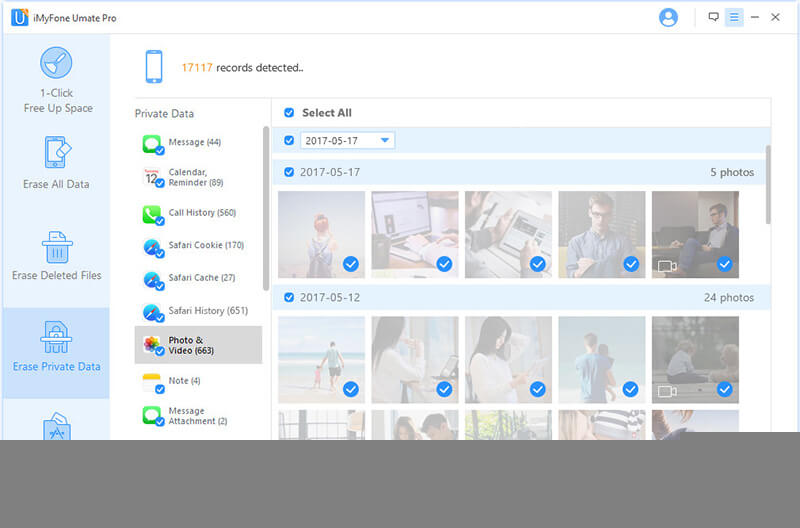 Other things to do with WeChat
To ensure that you properly manage your Wechat storage and avoid privacy leak, Umate Pro can do a lot.
Umate Pro can mass erase WeChat attached photos and videos. Photos and videos are major space-eating files that you need to properly manage.
WeChat old messages should also be erased to free up space for new ones. They will be permanently gone if you use Umate Pro.
Erase Previously Deleted WeChat Data – Deleted WeChat data can be recovered with a recovery tool. Therefore, it is important to erase them using Umate Pro.
Erase WeChat Private Fragments – Fragments should not be left on your iPhone as they pose another problem for your storage and privacy.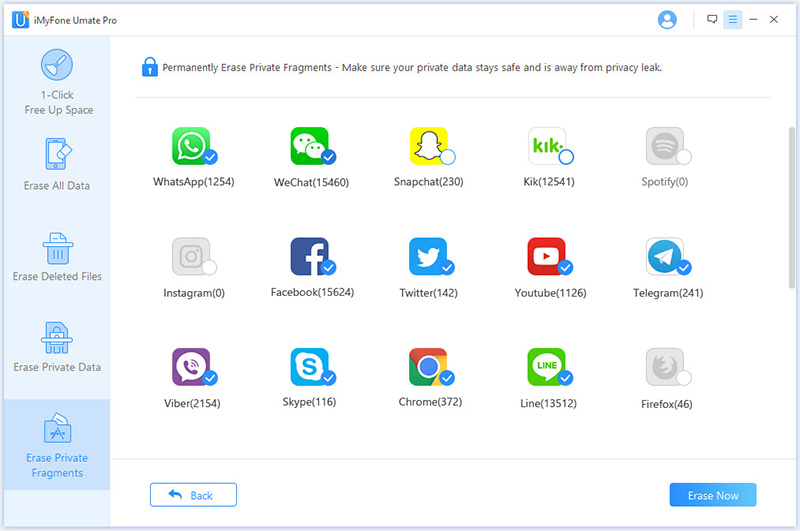 Managing WeChat storage on your iPhone should not be a cumbersome task. You can make it easy for yourself by downloading Umate Pro now or use the free version to see how it works.