Our phones have become an integral part of lives and with so much information on it and passing through it, it has become a very big deal. Such that having your iPhone locked can be very frustrating. Thus, if for some reason your iPhone is locked - no matter it is screen locked, iCloud locked or carrier locked, it is vital that you know how to unlock a locked iPhone. And to do this, you do not have to spend a fortune after going through this post.
Part 1: How to Unlock A Screen Locked iPhone without Passcode
1. Unlock A Locked iPhone via iMyFone LockWiper
Are you locked out of an iPhone? Did your iPhone ask you to enter password for an iCloud account? Did you just tried all possible passwords but still failed? No worries, all these troubles can be easily fixed with the help of iMyFone LockWiper. LockWiper can unlock any iPhone with a screen lock and remove the old iCloud and Apple ID within 5 minutes. Its cutting-edge features have made it the favorite iPhone unlocker for everyone who forgot his iPhone passcode. It's your best tool for unlocking iPhone without passcode.
LockWiper Unlock A Locked iPhone without Passcode
Expertly designed to unlock iPhone screen without passcode when it's locked or disabled.
Perfectly unlocks Touch ID, Face ID, 4 digit passcode, and 6 digit passcode.
Fully Compatible with the all models of iPhone and versions of iOS, including iPhone 11 and iOS 16.
Successfully unlocked by LockWiper, you can set up new screen passcode and enjoy all iPhone features.
How to Unlock a Locked iPhone Screen without Passcode with LockWiper:
Step 1: Install and open iMyFone LockWiper and select "Unlock Screen Passcode".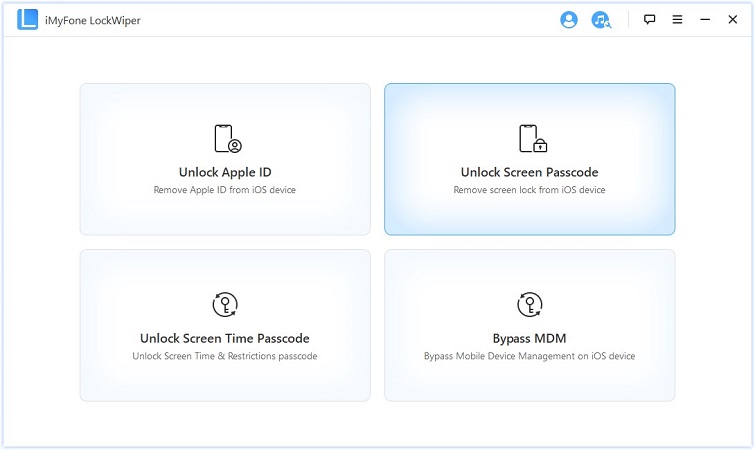 Step 2: Connect your iPhone and click "Next" to continue.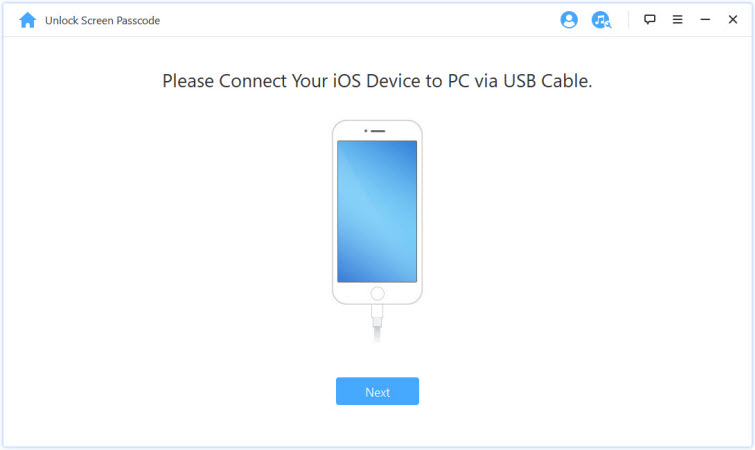 Step 3: Your iPhone will be recognized. Click "Download" to get a specific firmware package for your iPhone.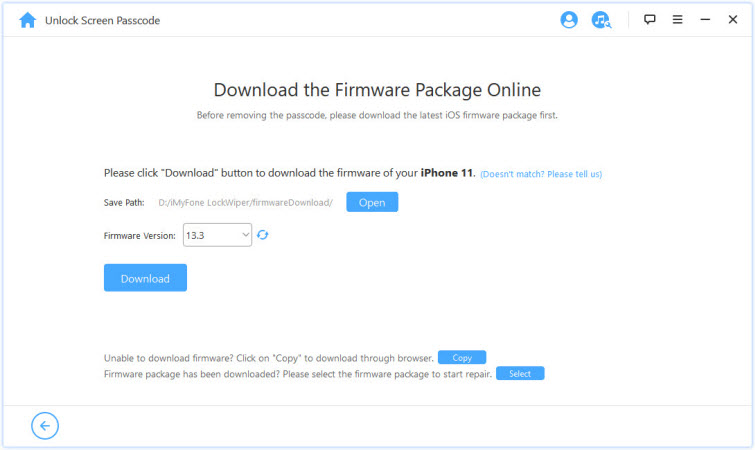 Step 4: Click "Start to Extract". Then, click "Start Unlock", enter "000000" and click "Unlock" to confirm.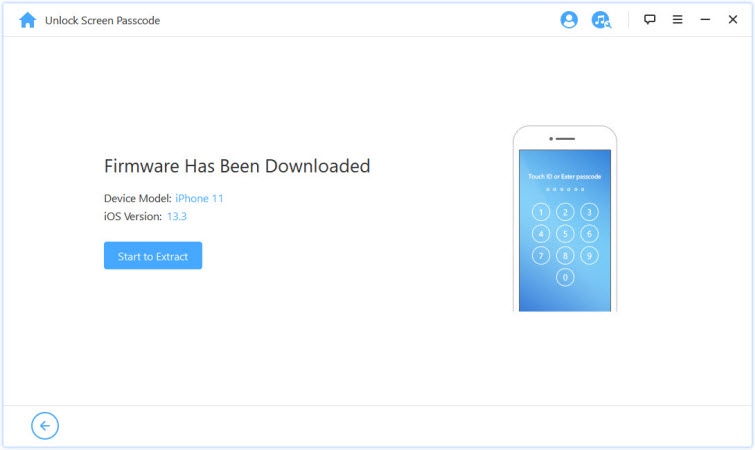 Step 5: The screen lock has been removed from your device successfully.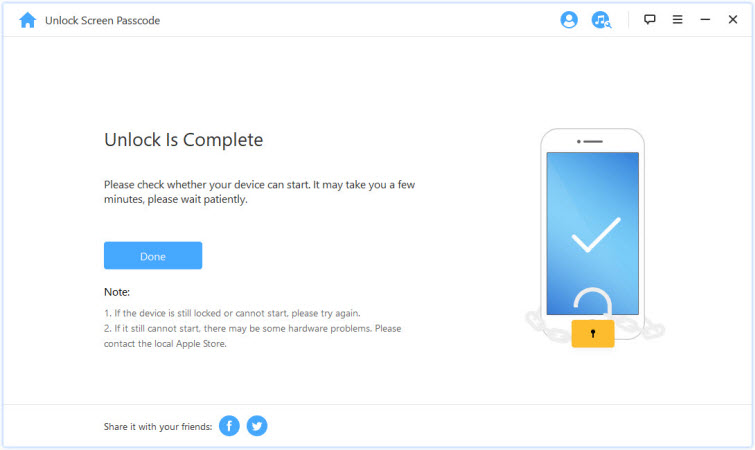 Unlike other software on the market, we recommend iMyFone LockWiper to perfectly unlock your locked iPhone in just a few seconds. In addition, it is capable of removing Apple ID/iCloud account from iDevices without password. For example, you can use LockWiper to unlock iCloud locked iPhone 6.
2. Unlock A Locked iPhone through Recovery Mode
Screen lock password is the most popular kind of phone security lock, and as such if you have a legitimate reason to access a phone with a screen passworded lock.
Follow these simple steps to learn how to break iPhone lock with Recovery Mode.
Step 1: Attach your locked iPhone to a computer and launch iTunes.
Step 2: Hold the power button and slide the power off option.
Step 3: Press and hold the volume down button (iPhone 7 and 7 plus) until you see the "Recovery Mode" screen.
Step 4: When you see option to "Restore" or "Update" iPhone in iTunes, opt for "Restore".
Wait for the process to finish, then you can access your locked iPhone without password.
3. Unlock A Locked iPhone with iTunes
Just follow these simple steps to know how to unlock a locked iPhone with iTunes.
Step 1: Connect your device to your PC or Mac.
Step 2: Allow iTunes sync your device and create a backup.
Step 3: Once the Sync and Backup are complete, select "Restore" your device.

Step 4: In the next Set Up Screen select "Restore" from iTunes backup and choose the most relevant backup to restore.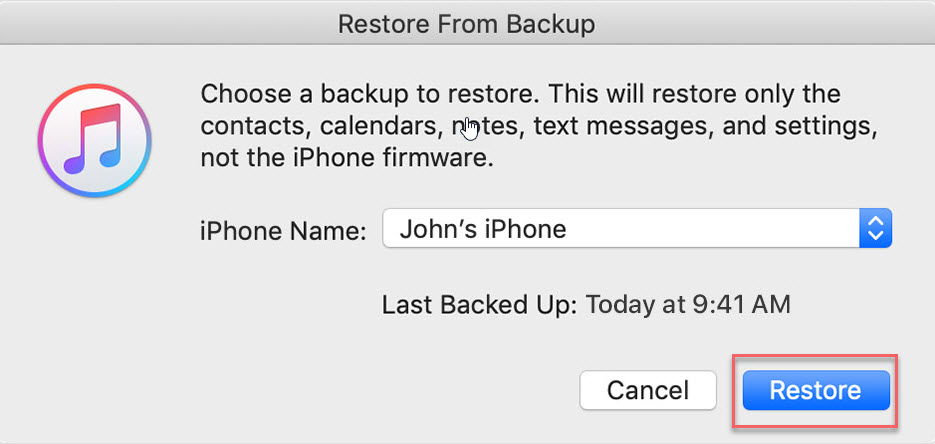 Note
If you are asked for a passcode, then opt for an alternative method like recovery mode.
The PC you used for unlocking should be the one that you have ever sync your iTunes with.
Part 2: How to Unlock An iCloud-Locked iPhone
In the event that you need to return an iPhone to its rightful owner and it is locked via iCloud, this step can come in handy if you need to access any detail on the phone that may enable you to reach out to its owner. To quickly do this, press the home button and then choose the Wi-Fi settings and tap on the 'I' bonded circle. Now, follow these easy steps to replace the existing DNS settings that will allow you to bypass iCloud security.
Step 1: In the activation window, press the "Home" button, then select WiFi Settings.
Step 2: Click on the "i" bound by a circle.
Step 3: Enter a new DNS server as 78.109.17.60.
Step 4: Click "Back" > "Done" > "Activation help".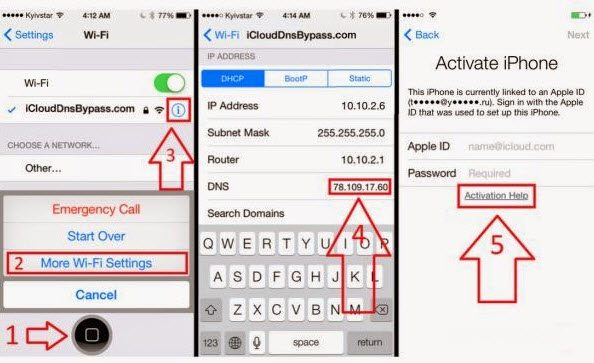 Step 5: Once you complete those steps, you would see a popup box telling you that you have successfully connected to a new server.
Step 6: Tap on the "Menu" located at the top right.
Step 7: Now, you should be able to access some applications such as YouTube, Social, Audio, Mails and much more.
Step 8: Now choose an application that you think can reveal some information about the owner.
Don't Miss:
The Secrets about iPhone iCloud Unlocker Online
5 Best iCloud Activation Lock Removal Tools 2020 [100% Work]
Part 3: How to Unlock A Carrier-Locked iPhone
Most iPhones are locked to a network when you buy them on contract, if you have finished paying off the contract, you can proceed to unlock the device, if not, it's best that you check with your service provider first.
If you're not certain whether the iPhone you bought is carrier locked or unlocked, you can check to know through the Settings app or by ejecting the SIM card and putting another carrier's card in the SIM port. If you can use the device to make calls after inserting the new SIM card, then the iPhone is unlocked, but if not, the iPhone is locked.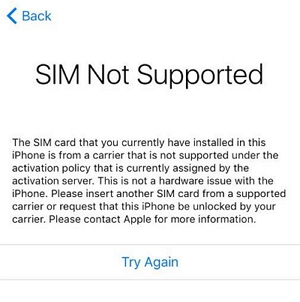 Unlocking any iPhone that's carrier locked is legal, but you may not be able to unlock any of the following class of iPhones:
iPhone that the previous owner bought from a network carrier and failed to complete the payment.
iPhone that's reported to the network carrier or security agents as lost or stolen.
However, if the iPhone is not in these classes, then you can use iPhoneIMEI.net to unlock the device. Here is how to unlock locked iPhone:
Step 1. Log in to iPhoneimei.net website. Select your version of iPhone. Select your country and network.
Step 2. Enter your iPhone IMEI number (dial *#06# to get it). Click the "Unlock now!" tab.
Step 3. Make the necessary payment and enter your email address. They will notify you when your iPhone is carrier unlocked. In general, it will take 3 days.

Conclusion
So now you've learned ways to unlock a locked iPhone no matter it is screen locked, iCloud locked or carrier locked. Try and tell us how it worked for you.
iMyFone LockWiper is a featured software to unlock screen passcode and remove Apple ID/iCloud account without password for any iDevices. We advise you to try this program if you forgot your screen lock passcode, as it will work on your iPhone without any damage whilst giving you the desired result.