Losing contacts on your iPhone is a common occurrence, one that can happen for a number of reasons including accidental deletion, virus attacks and even a system crash. If you have a backup of the contacts on iTunes, the solution is quite simple; all you have to do is restore the backup and get the contacts back. But there is a problem with this solution. Restoring an iTunes backup means that you will lose some of the new data on your device.
The perfect solution would be to gain access to the iTunes backup file and retrieve just the missing contacts. The problem is that iTunes will not let you see what's inside the backup file, let you retrieve some of the data. Fortunately for you, we have a solution that will help you easily get into the backup file and get those contacts without iPhone.
The Best Way to Retrieve Contacts from iTunes Backup without iPhone
One of the best tools to help you gain access to your iTunes backup file and get the contacts you need is iMyfone D-Back. It is easy to use and very effective in data retrieval which is why it is so much better than all the other tools in the market that claim to help you access iTunes. It is also quite useful in a variety of other ways; the following are just some of them.
You can use it to recover data regardless of how you lost the data. You can recover data from a damaged or broken device or a software operation gone wrong.
You can recover 22+ types of data including contacts, photos, messages, notes, Kik messages, videos and many more.
It is compatible with all iOS devices and all versions of the iOS operating system
It has a very useful preview function that allows users to selectively recover data
It also comes with a "Fix iOS to Normal" function for those times when your iOS device is malfunctioning.
Here's a simple tutorial to help you gain access to the iTunes backup file and recover the missing contacts.
Steps to Access iTunes Backup and Extract Contacts without Backup
Step 1. Download and install the program to your computer and then from the main window select "Recover from iTunes backup" and then click "Start" to begin. In the next window, select the file type you want to retrieve, in this case contacts and then click on "Next" to continue.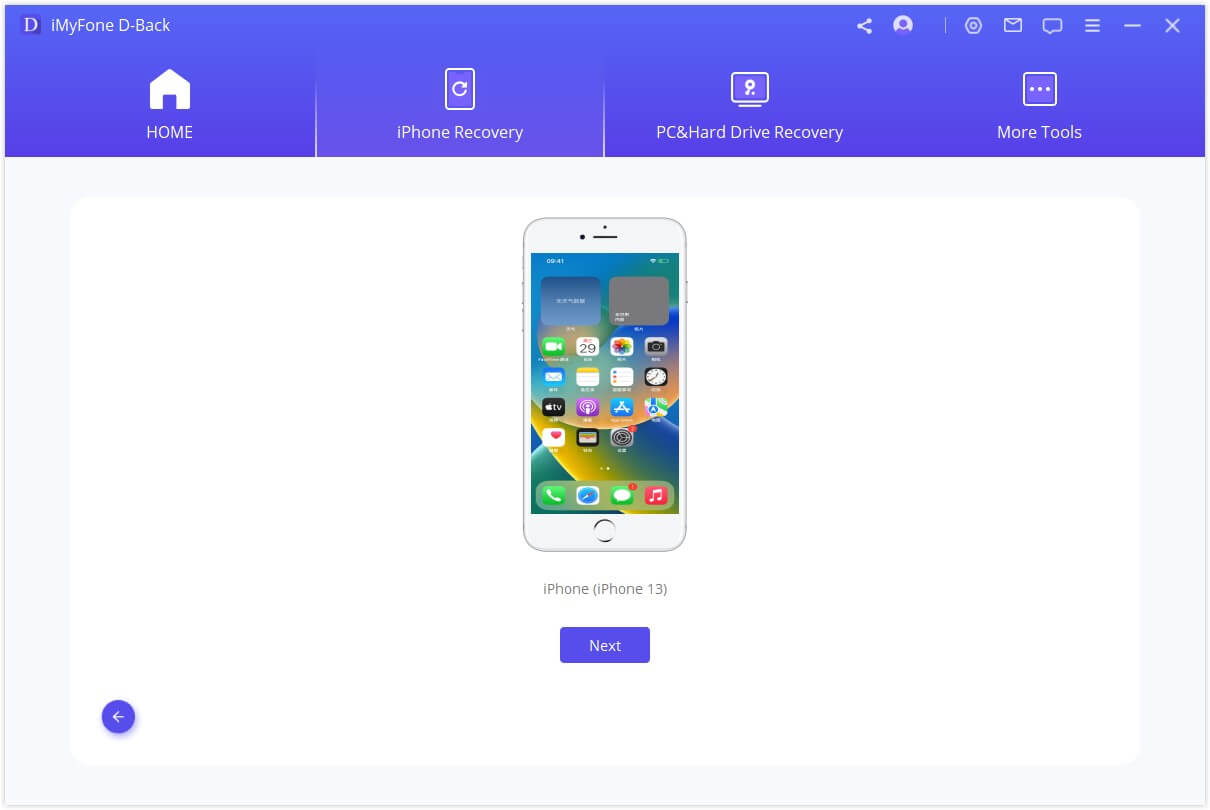 Step 2. The program will display all of the iTunes backup files that are available on that computer. Select the one that contains the contacts you want to retrieve and then click "Scan" to being the scanning process.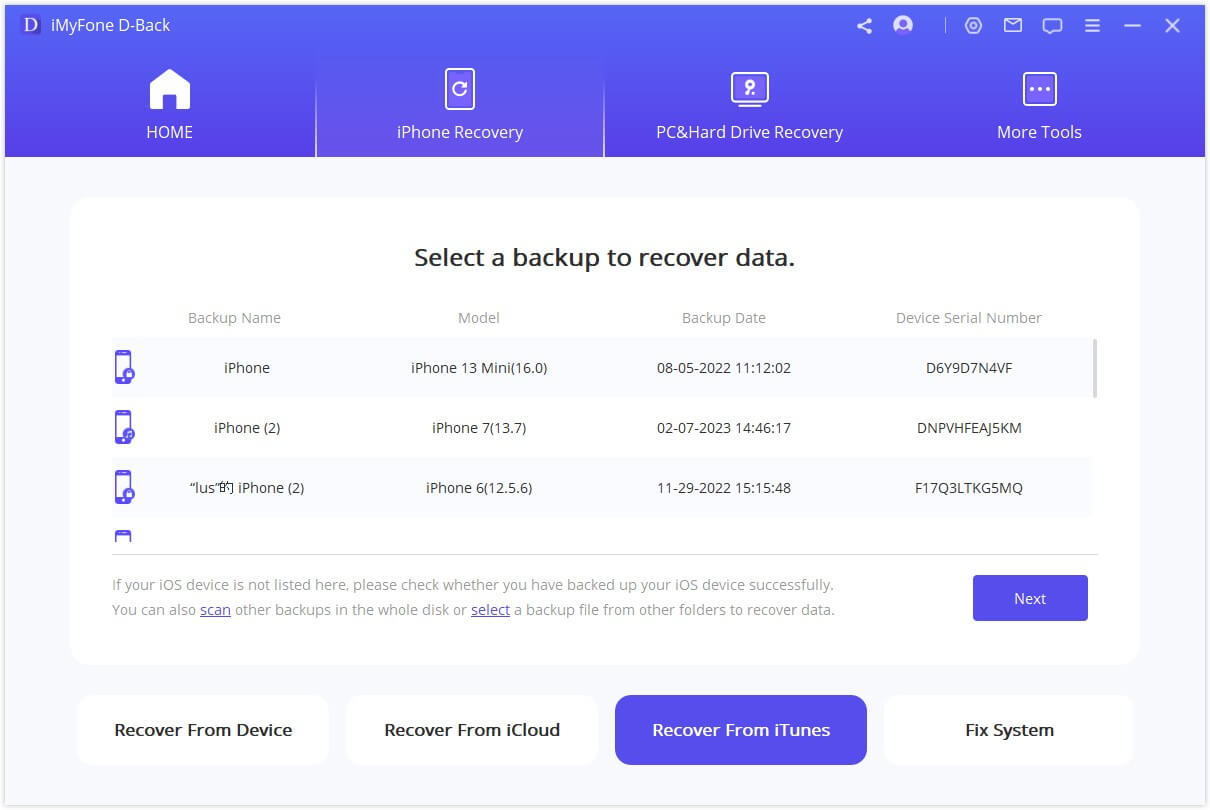 Step 3. Once the scanning process is complete, you will see all of the contacts on that iTunes backup file. Select the ones you would like to recover and then click on "Recover" to retrieve and save them.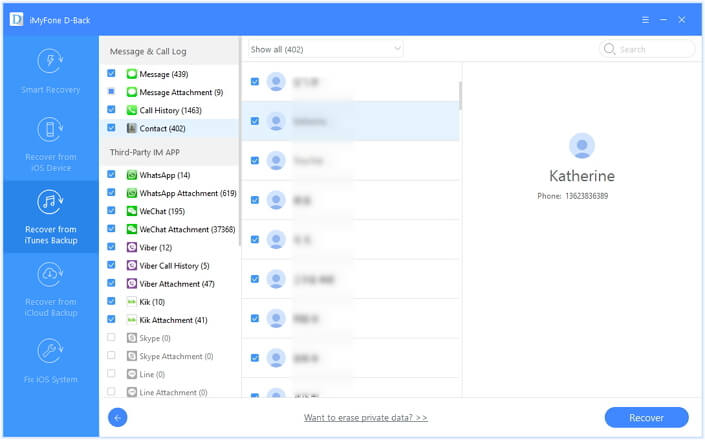 Now try iMyfone D-Back to retrieve contacts from iTunes backup without iPhone.