( Reviewed by 1218 Users )
Recovered my data successfully!
Outstanding!
It really worked!
Very incredible
Easy to use!
The most used one!
Add My Review
( Reviewed by 1218 Users )
User Reviews of iMyFone D-Back for iOS
Purchased and tested by millions of users, iMyFone D-Back for iOS has been proved to be one of the most useful and powerful iOS data recovery tools on the market.
By Corey 2016-04-09

These things always happen. I deleted all my iMessages on my iPad mini 2. Then I found some of them were useful…even this app recovered them for me, I spent 40 dollars on my stupid fault!

By Kathleen 2016-04-09

Helpful.

By David Dillinger 2016-04-08

I bought the wrong OS version and I emailed to customer support for help. They changed the license code for me forthright. Good customer support team.

By Lacia 2016-04-08

I cannot register the app at first but they give me another useful code soon. And recovered the whatsapp messages successfully.

By Tanaka 2016-04-07

Well, I never thought this would happen to me. After I updated my iPhone 6s to iOS 9.3.1, my contacts and messages just disappeared! And I googled how to get them back and found this app. Fortunately, it helped me recover most of, if not all, my contacts and messages! Really helped me a lot!

By Sheik Rashid 2016-04-05

Great support team. A good experience. Thank you very much.

By Paula Goldfarb 2016-04-02

Helpful program. Saved me from the fear that I lost all my 200+ contacts! Now all the numbers are back! Good!

By Haley Vitale 2016-03-30

Great customer service! I ordered two same products mistakenly and after I emailed to customer support, they refunded me one of them quickly! Thx Norma!

By Herndon 2016-03-29

Adequate for me. I recovered most of the files I wanted.

By Sammi Nasser 2016-03-28

I tried it before I purchased and this made the purchase more reliable, and I suggest others who are interested in the program do the trial.
Other Users Are Also Downloading
Screen Mirroring for PC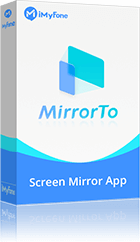 Easily screen mirror your iOS&Andorid phone to PC, and control it on the large PC screen.
iPhone Data Eraser
Ultimate tool to erase iOS devices and release the space.
Transfer/Backup/Restore WhatsApp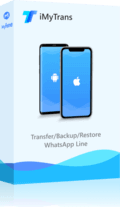 One click to transfer, back up, restore, or export WhatsApp.