( Reviewed by 1218 Users )
Recovered my data successfully!
Outstanding!
It really worked!
Very incredible
Easy to use!
The most used one!
Add My Review
( Reviewed by 1218 Users )
User Reviews of iMyFone D-Back for iOS
Purchased and tested by millions of users, iMyFone D-Back for iOS has been proved to be one of the most useful and powerful iOS data recovery tools on the market.
By Ainslie.J 2016-02-15

The price is pretty reasonable. It helped me find the lost contacts within several minutes. Very quick! Thanks!

By Victor 2016-02-10

Not bad. I got back my files in a few minutes. Works well so far.

By Lily M. 2016-02-09

Bought this software because I deleted all my emails by mistake. I'm satisfied with the recovery tool. All comes with good results.

By Holland 2016-02-09

All of these articles have saved me a lot of headhcaes.

By Molly 2016-02-07

it works well. Just tried tto recover my Skype chat history. Wondered whether more data types can be supported soon.

By Hallam 2016-02-07

My iPhone data was just lost after the phone shut down and restarted automatically! I don't know why! And thanks to the app, I got most of them back! But here is my suggestion. Why don't you recover the found data to iPhone itself instead of Mac? That could be more convenient.

By Hasen 2016-02-06

Retrieved more than 100 pictures for my iPod Touch 6. Very nice.

By Mona Coyne 2016-02-01

Good app to recover lost calendar items.

By Frost B. 2016-02-01

Easy to use and support many data types.

By Miles Gomez 2016-01-29

recovered 100+ photos for my iPhone 6. and the photos are in good condition.
Other Users Are Also Downloading
Screen Mirroring for PC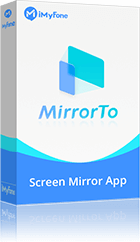 Easily screen mirror your iOS&Andorid phone to PC, and control it on the large PC screen.
iPhone Data Eraser
Ultimate tool to erase iOS devices and release the space.
Transfer/Backup/Restore WhatsApp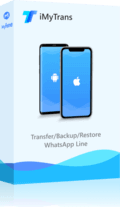 One click to transfer, back up, restore, or export WhatsApp.