( Reviewed by 1218 Users )
Recovered my data successfully!
Outstanding!
It really worked!
Very incredible
Easy to use!
The most used one!
Add My Review
( Reviewed by 1218 Users )
User Reviews of iMyFone D-Back for iOS
Purchased and tested by millions of users, iMyFone D-Back for iOS has been proved to be one of the most useful and powerful iOS data recovery tools on the market.
By Adam Chang 2018-03-03

phone photo

By Amjad 2018-03-02

Get it free

By Carlos Lee 2018-02-28

Thank you! Good product. Works perfectly on my iPad to recover deleted notes.

By Debbie 2018-02-28

thumbs up to your product. Can't believe I can recover lost messages from months ago.

By Mayada 2018-02-23

Mayada

By Arial Prezi 2018-02-20

Its great that it can get all your data and save it on your computer!

By rrrr 2018-02-18

Do you have to register and get the full version to get DELETED messages??

iMyFone replied:

Yes, the free version of our product is just for data preview.

By Bianca 2018-02-09

Hi can someone please get back to me? I have wrotten multiple emails and i havent got anything back. So im just going to write a review and hope someone gets back to me. My iphone 7 plus was feeezing so i turned it off. When i started it back up it said iphone disabled. Connect to itunes. Never been on itunes/connected my phone. And my pictures and videos arent backed up. I know its my fault for not doing that but i just hope imyfone can recover pics and videos even if your iphone was wiped.. the apple supervisor told me that this spscifically would work for if you deleted pics or messages but made it clear once an iphone is reset and wiped if apple cant get on my phone, why would a third party? So now im questioning if i should even bother. I have 3000 pictures and videos and all my concern is to get them back somehow. I dont care about messages or notes. All i want is my photos so is that possible to retreieve? I dont have the cash to take a risk on possibily getting them. Is there a big chance I wont? Please someone get back to me. Thank you

iMyFone replied:

May I know to which address you have written emails? We currently offer customer support only via support@imyfone.com. Regarding your case, if your iPhone has been erased, there is not much we can do for you to recover your pics. If you have any other questions, you may email us at support@imyfone.com. We will reply to you within 24 hours on workdays.

By David Wells 2018-02-08

This product is really a lifesaver. Thank you so much for it and the customer support from your team.
Other Users Are Also Downloading
Screen Mirroring for PC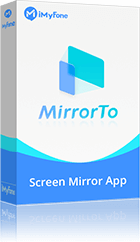 Easily screen mirror your iOS&Andorid phone to PC, and control it on the large PC screen.
iPhone Data Eraser
Ultimate tool to erase iOS devices and release the space.
Transfer/Backup/Restore WhatsApp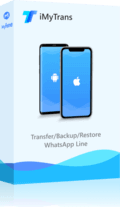 One click to transfer, back up, restore, or export WhatsApp.