iMyFone Fixppo
Easily fix error message of 'com.apple.mobilephone error 1035' on iPhone.
Download Now
Did you see the error message of 'com.apple.mobilephone error 1035' pop up on your screen out of the blue? This is one typical visual voicemail-related problem that many users may encounter later when they find themselves unable to save the voicemail greetings.
If you've run into this trouble for a long period and want to find out the solution desperately, keeping reading this article will surely solve your puzzle and help you out.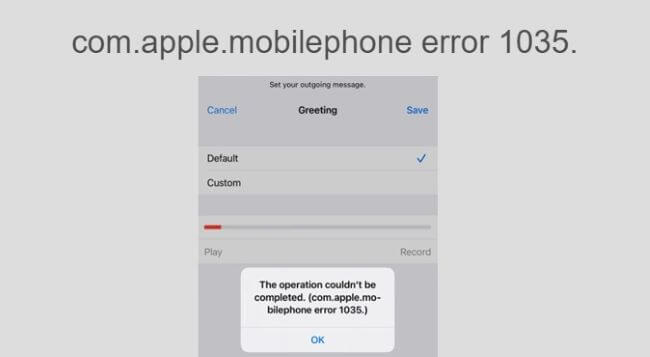 Part 1: What is 'com.apple.mobilephone error 1035'?
For those who already know what this error message means and what cause it to happen, you can skip this part and head to Part 3. For those who have no idea of what it is, please come check what is visual voicemail and what does it do to have certain relationship with this error message first.
What is visual voicemail?
Visual voicemail is the feature comes with iPhone that allows users to view a list of messages sent from others. People can choose to play or delete them at wish without listening to all of them, which is quite convenient. However, setting up your own voicemail greetings first is a prerequisite to your being able to use the visual voicemail.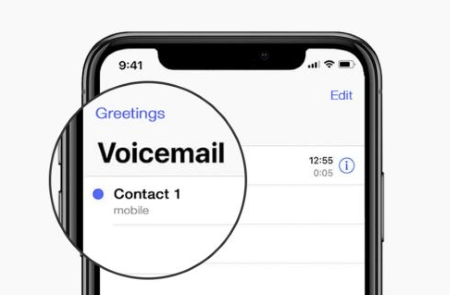 What is 'com.apple.mobilephone error 1035'?
As it's said, you need to set up the voicemail greeting before getting access to the feature. Therefore, here comes another question when you rush to set it up: what is 'com.apple.mobilephone error 1035' when you try to set up?
It appears mainly at the time you try to update or set up your voicemail greeting, which people will hear before leaving you a voicemail. When you see this error message, it indicates that there're problems with your voicemail setup and your voicemail can't work as normal.
Part 2: Why 'com.apple.mobilephone error 1035' Shows Up?
Now you should know what it is and where does it come from, you must know what cause it to happen to prevent yourself form running into it again.
1. There are glitches with your cellular service. If your carrier is under maintenance or your SIM card is not set properly, you're not able to use the cellular data, not to mention the voicemail properly.
2.You choose Wi-Fi over cellular data. Remember that this visual voicemail can work only under cellular data connection, and if the problem lies in here, simply change to cellular can fix it.
3. Your voicemail is not set up properly. It will certainly show up when your voicemail is not working. Therefore, try to set up your voicemail in a proper manner first and this error message will disappear automatically.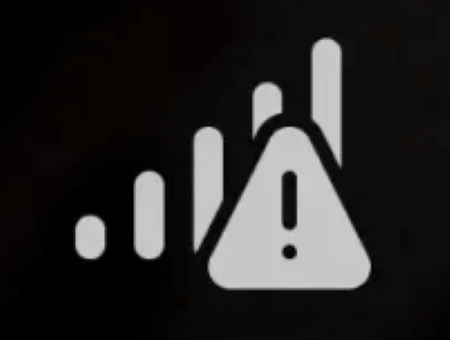 Part 3: How to Fix 'com.apple.mobilephone error 1035'?
Now that you know what cause it to happen, please follow to see how you can solve this problem with all tested methods below. Don't worry if one can't help you out, make sure to try all of them to troubleshoot it.
1

Toggle On and Off Airplane Mode
If you already make sure that you're using the cellular data rather than Wi-Fi, please try to turn on and off the airplane mode. By doing so, your iPhone is given a chance to re-search and retrieve a better signal if the problem has something to do with your cellular data.
---
2

Reset Your Voicemail
If your voicemail is set up but this 'com.apple.mobilephone error 1035' keeps showing up, you may have to reset your voice mail. To do so, you should know the password you previously set for the voicemail.
Turn on the Phone app, then tap on Keypad.
Long press the number 1 and you'll be directed to enter the interface voicemail settings.
Enter your password for voicemail as instructed and start to set up your voicemail.
Turn off your device and turn it on again and see if the error message pop up again.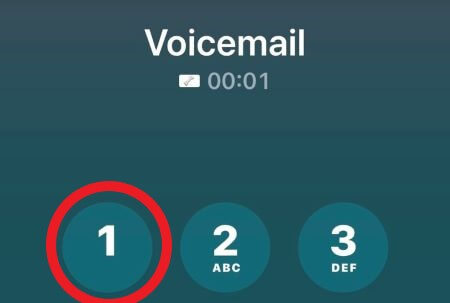 ---
3

Force Restart iPhone
If the problem can't be solved by checking the voicemail app, then you must try other methods aim at fixing your iOS system. And force restarting your iPhone is one of these methods. If you still can see the 'com.apple.mobilephone error 1035' shows up on your screen, follow steps below to force restart your iPhone.
Press the Volume Up button, release it. Then do the same thing to the Volume Down button.
Long press the Side button and release it when you the Apple logo appears.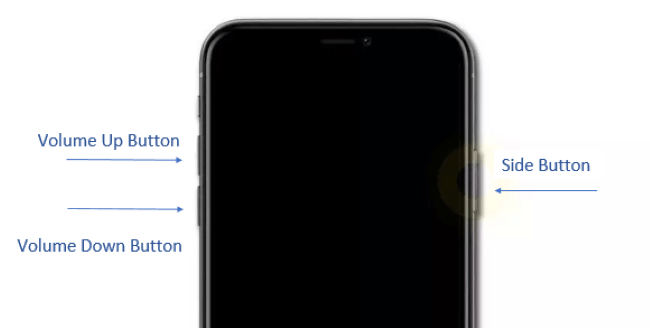 ---
4

Update Your iOS
It's suggested that if users can't set up the voicemail greetings properly, he may check if the iOS system of his iPhone is out of date, making voicemail unable to process the request and keep showing the error message of 'com.apple.mobilephone error 1035' on iPhone.
If you've already updated to iOS 16, don't forget that there are other versions released with useful bug fixes. Go to check the Software Update under General on the Settings menu, make an update in time and go back to check if the voicemail greetings can be set up normally.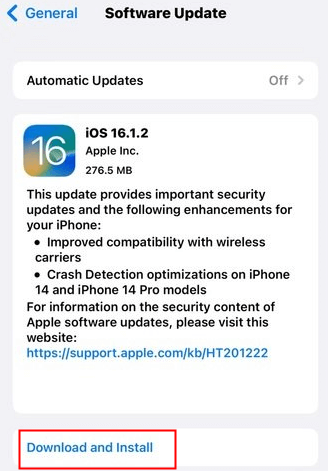 ---
5

Reset Network Settings
The network settings on your iPhone can also be another reason why you keep receiving the 'com.apple.mobilephone error 1035' error message when you try to go through the whole process of setting up the voicemail.
Since there are users commented online, saying that this method somehow fixed their problem and they are able to get access to the voicemail as usual, it should be one solution that worth trying.
Go to Settings, tap General, tap Transfer or Reset iPhone.
Then Reset, Reset Network Settings. Enter your password and begin to reset your network.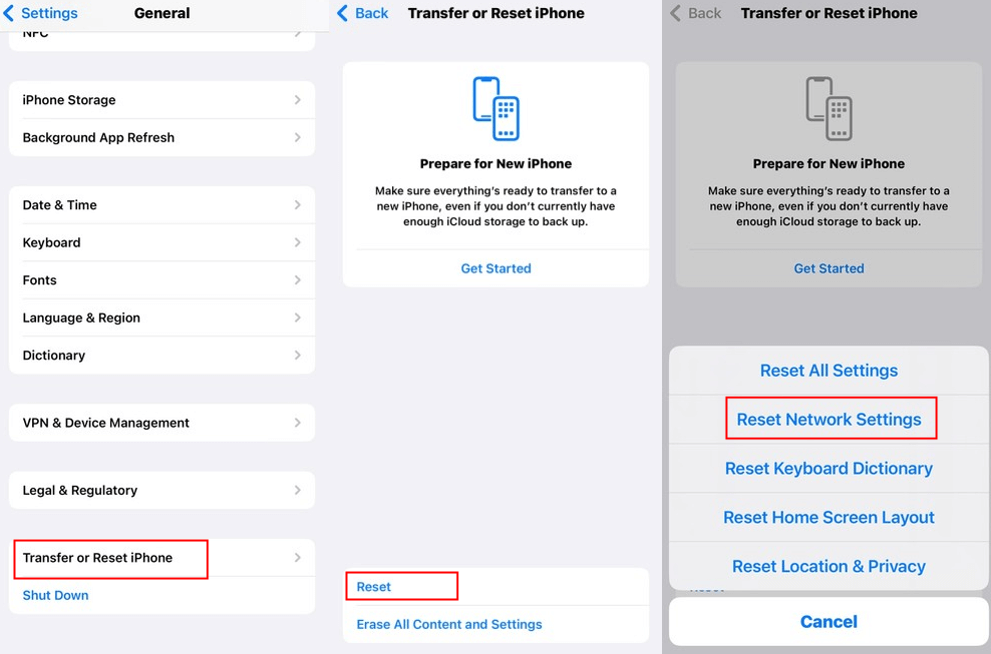 Part 4: The Last Choice to Fix 'com.apple.mobilephone error 1035'
If unfortunately, the above 5 methods can't solve your problem, you can have a quick look and try this iOS system repair tool – iMyFone Fixppo. Like other iOS problems, this annoying issue can be resolved by having a thorough check of your iOS system via a third-party tool.
Therefore, if the problem is genuinely caused by the iPhone, getting it fixed as soon as possible is also a great way to avoid being stuck on the same awkward situation. Within 4 steps and without data loss, Fixppo will help to identify whether it's the device's system that needs repairing and fix it without hesitation.
Step 1: Download and install Fixppo to your computer, then choose Standard Mode.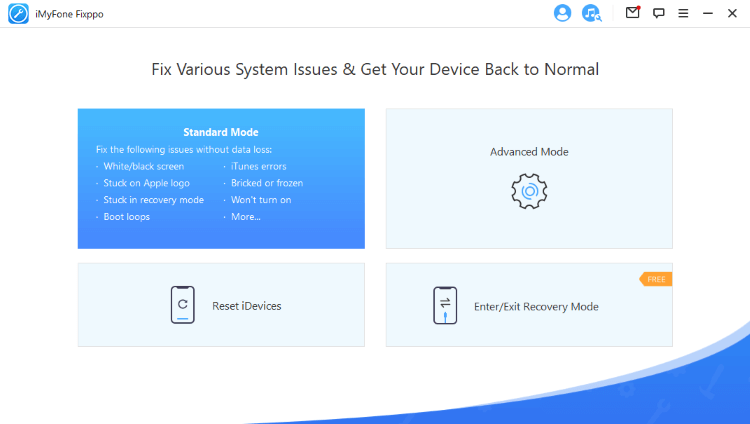 Step 2: Connect your device to computer. You're able to head to the next step once your device gets detected. If not, please put your iPhone into Recovery Mode first.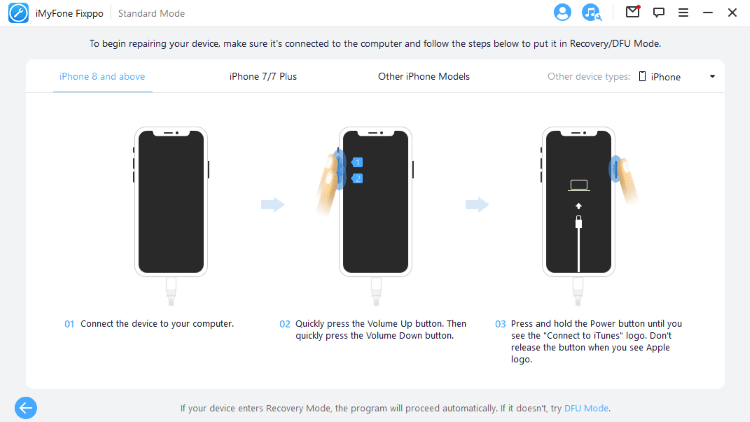 Step 3: Now, your device information will show up on the screen, click on Download to download the firmware package.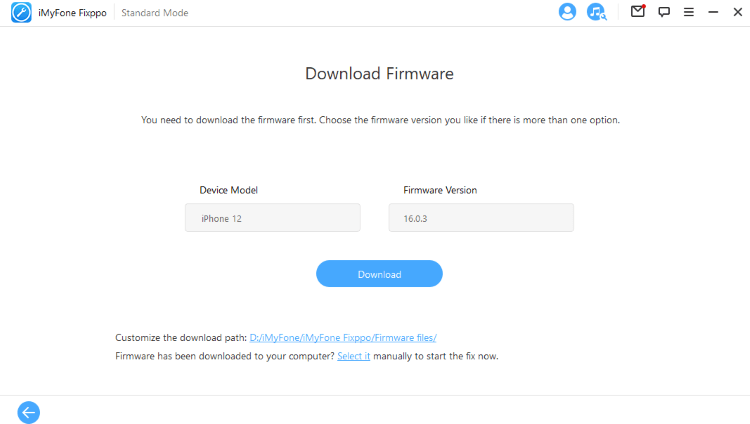 Step 4: When the firmware is downloaded, click Start to begin the fixing process, please wait patiently. After that, your iPhone will be restarted successfully. You may now go to see if this annoying message of 'com.apple.mobilephone error 1035' is gone.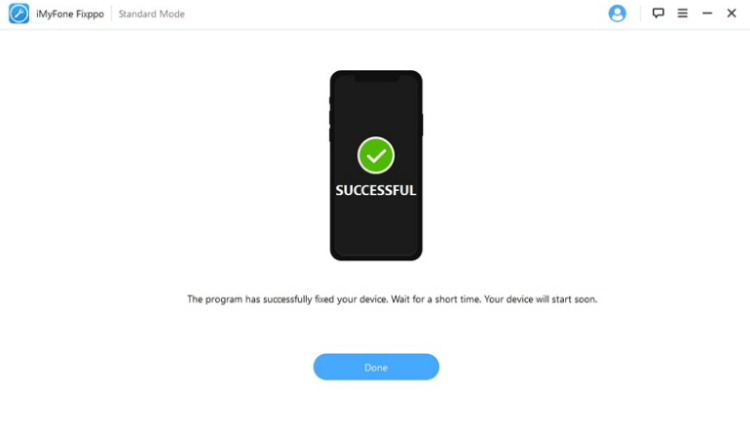 Conclusion
Can these 6 methods help you with that annoying error message of 'com.apple.mobilephone error 1035'? Make sure to try them all if the voicemail matters a lot and the problem keeps showing up. And do give iMyFone Fixppo a chance to see if it can help you when others fail to function.