How to Force Quit Frozen iPhone Apps? 7 Ways Offered!
Category: iPhone Issues
6 mins read
For iPhone users, enjoyable apps on it are the things that you don't want to miss. And since they play such a significant role in our daily life, you may get crazy if they freeze out of a shock. In this case, you may want to know how to force quit frozen iPhone apps since this may be the easiest method to fix this problem than yelling at them hopelessly. Keep reading and I'll show you how to do with steps.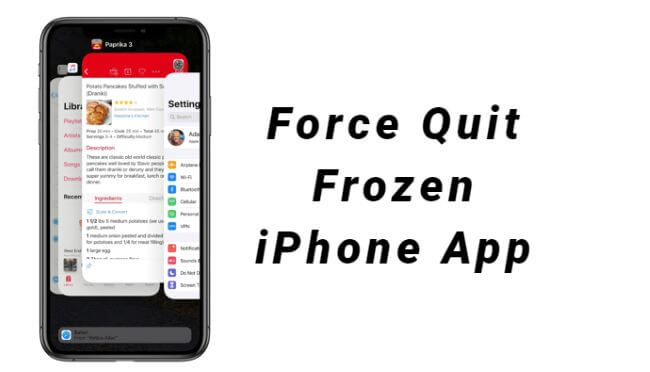 Part 1: How to Force Quit App Frozen on iPhone with Home Button?
If you're using the iPhone 8 and earlier models, your daily activities with the iPhone should not move on without the Home button, so it's the case in today's topic. If your app frozen, follow quick steps here to see how to save yourself from the dilemma.
1. Double-click the Home button, you'll see a list of the apps you've used most recently.
2. Swipe either to the right or the left to locate the application that you wish to terminate.
3. To exit the app, swipe up on the preview card that appears before you.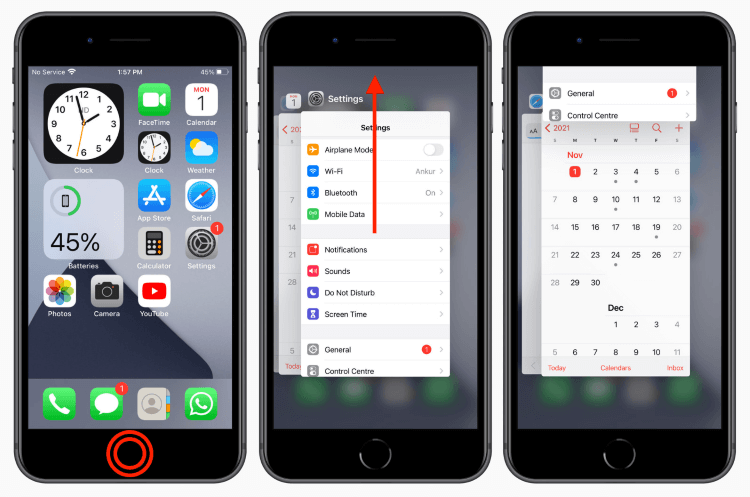 Part 2: How to Force Quit Frozen App on iPhone with Face ID?
For those users who're holding iPhone X and later, you should check this part to see how to solve this frozen app problem.
1. Swipe up from the bottom of the screen while holding it, either from the Home Screen of the iPhone or from within an application.
2. Swipe across the screen in a horizontal motion to see all of the open and recently used applications, then pick the one you want to force close and tap it.
3. To exit the frozen app on iPhone, bring the preview card to its highest possible position and release it. You also have the option to lay two fingers on two adjacent cards that you want to get rid of, and then swipe up on both of them together.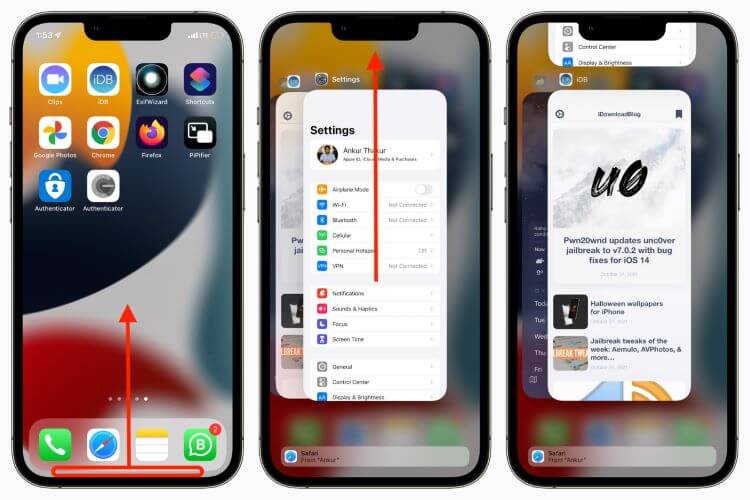 Part 3: How to Force Close Frozen iPhone App by forcing restart Device?
If an app on your iPhone is frozen or otherwise unresponsive, you can force close it by turning off your device and then turning it back on again.
iPhone 14/13/12 and earlier owners:
1. Give a quick tap on both Volume Up and Down button.
2. Press the Side button for your iPhone to be able to power off.
3. Release your fingers when the Apple logo appears.
iPhone 7/7 Plus owners:
1. Press both the Home and Volume Down button for a few seconds.
2. When the device turns off itself and bring you the Apple logo, release the buttons.
iPhone 6 and previous owners:
1. Press the Home and Side button for the screen to go black.
2. With the Apple logo on the screen, you can release the buttons.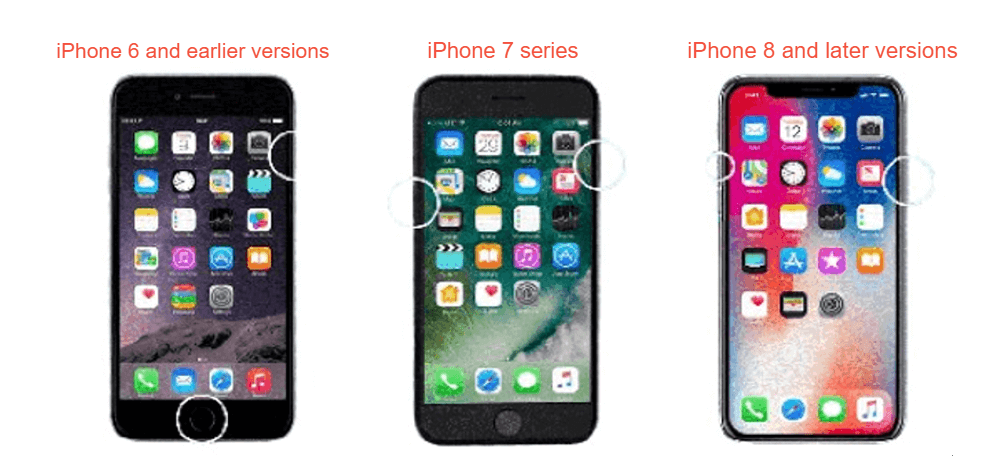 You can also open Settings, hit General, scroll down to the bottom and select Shut Down to turn off your device without pressing any buttons. But you have to restart it manually after that.
Part 4: What Next If App Frozen for Long?
1

Try a Third-party iOS System Repair Tool

If you're continually facing the issue, you can try iMyFone Fixppo, which can solve the issue of frozen app on iPhone in no time without needing any technical knowledge.

And why should you choose it? The best answer maybe because it's a really user-friendly and effective iOS system repair programme that fixes all of the most common problems that iPhone users experience. And it offers to fix the problem without data loss with 100% security, which is why it's recommended when iPhone problems get in your way.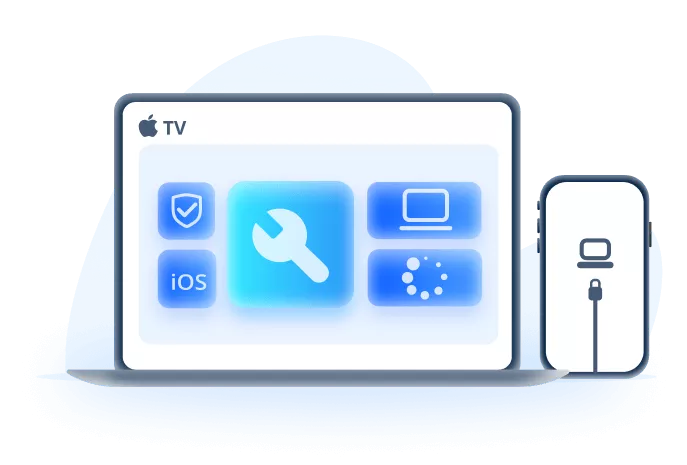 Key Features:
Ensures that you can keep all your iPhone data while fixing this app frozen issue.
When required to enter Recovery Mode, you can make it with the free trial from Fixppo's interface.
Compatible with all phone models and iOS versions.
Fix the problem with a high rate of success, up to 99%.
Step 1: Download Fixppo to open it and select Standard Mode.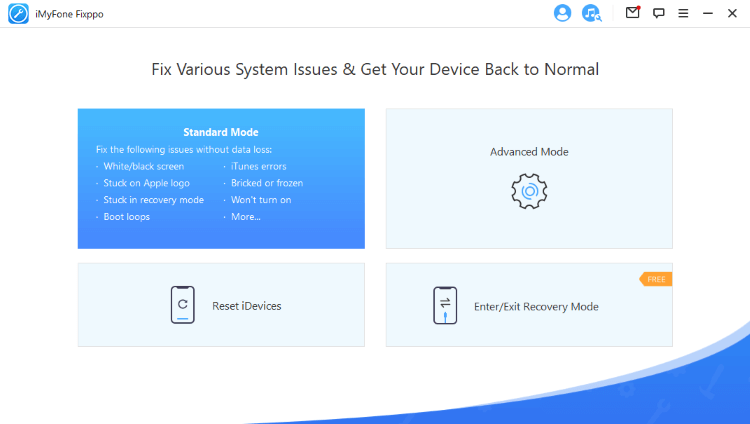 Step 2: A lightning cable is needed for you to connect your iPhone to the computer. Chances are you'll be asked to put your iPhone into Recovery mode with the clear instructions.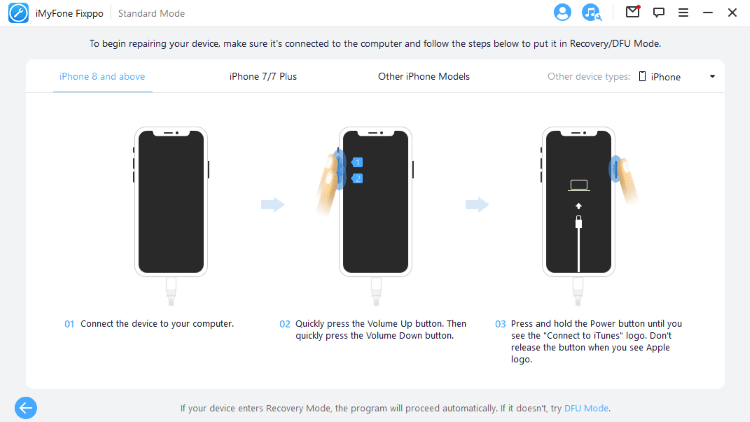 Step 3: Once your iPhone enters this mode, click the Download button to get it the required firmware.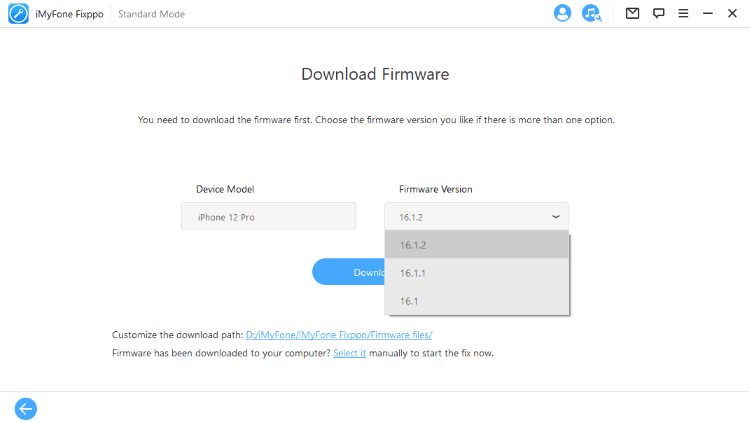 Step 4: Move to click the Start button, and Fixppo will do as instructed to fix your app frozen problem instantly.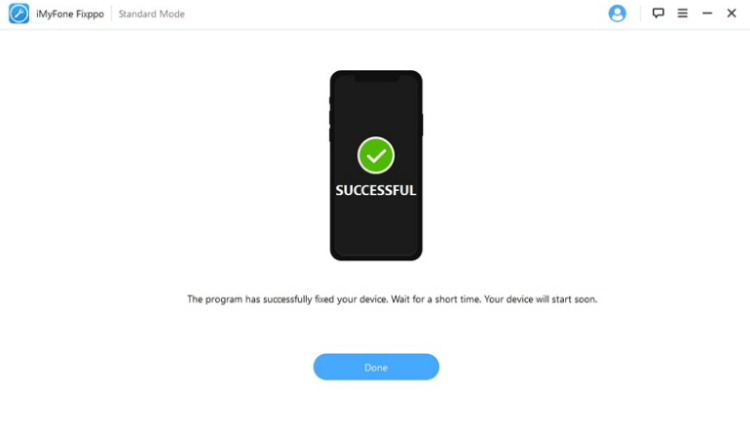 2

Delete Frozen Apps

When trying to force quit frozen iPhone apps, you can opt to delete those problematic ones for good. If they are the one you need, offload them to temporarily clear them is ok.
1. From the Home screen, tap on the app you want to remove and click the Remove App, then confirm to Delete App.
2. If you just want to clear it without erasing data, go to iPhone Storage, click the frozen app on your iPhone and choose the Offload App option.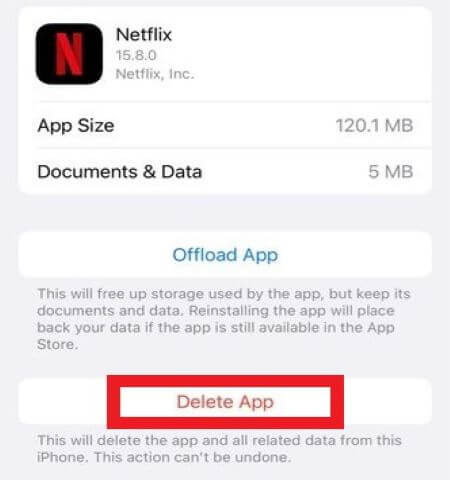 3

Update iPhone System

For an outdated iOS or iPadOS, problems may occur occasionally and make iPhone and iPad apps unresponsive. If you haven't make an update for long, it's better you upgrade the system or it may go into another worse scenario but not just this frozen app on iPhone headache.
Manually update iPhone
1. Go to Settings > General > Software Update.
2. Since it's been a long time since you last made an update, it's possible that you have to update it for more than one time.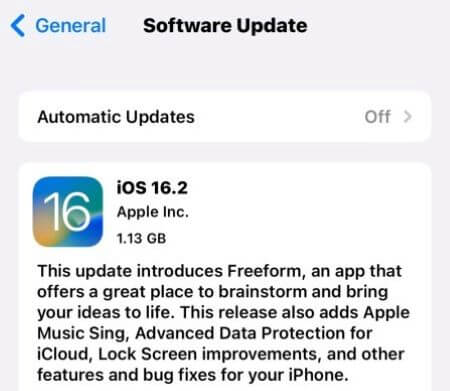 Activate automatic updates
1. Follow the same steps mentioned just now.
2. Click on Automatic Update then Automatically download for your iPhone being able to update itself the next time a new version is released.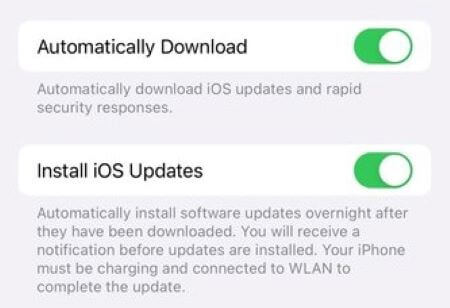 4

Reset All Settings

From the title you should know that this method will erase all your iPhone data and the settings without doubt. Though doing so will surely fix your app frozen problem, it's suggested to try other methods first and try this one when all others are tried out.
1. Simply navigate to Settings > General > Transfer or Reset iPhone > Erase All Content and Settings.
2. When prompted, enter the password to begin the erasing process.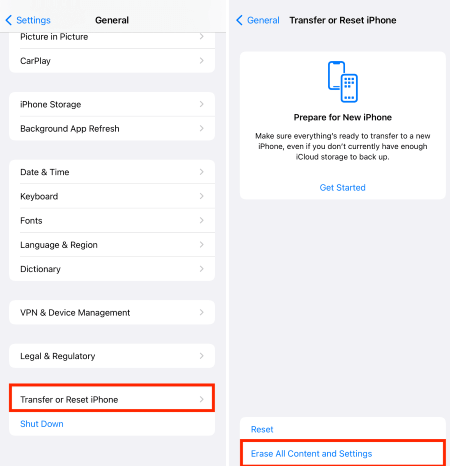 Conclusion
Solutions mentioned here should be the most comprehensive ones that you can try to force quit frozen iPhone apps. If you choose to use a third-party platform like iMyFone Fixppo, you will quickly discover that this frozen app on iPhone problem can be easily resolved by using that software in 4 steps.