Question
Hi, I'm experiencing a strange issue since this morning. I'm unable to send messages via iMessage, it pops up an error message that says "Cannot Send Message: iMessage needs to be enabled to send this message". I have iMessage turned on actually. Please help, your suggestions are greatly appreciated. Thanks!
So far Apple officials haven't said anything about it. We have tried to resolve this message sending failure in our base with certain different methods which are mentioned below. Go ahead, try them out, possibly your issue can also get resolved.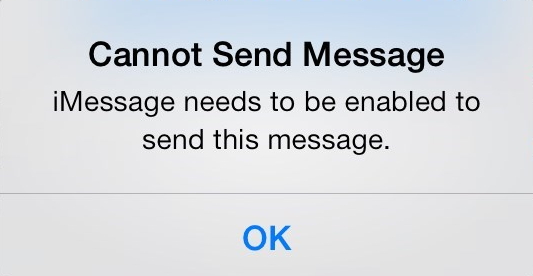 7 Tips to Fix "iMessage Needs to Be Enabled to Send This Message" Issue
1. Delete the Thread & Start a New One
When you are unable to send a message on iMessages because of the pop-up saying, "iMessage needs to be enabled to send this message", try to delete that particular thread and start again. Some people who got the same problem find this way works, so you may be able to send message again once you start a new thread.
2. Disable & Re-enable iMessage
Since the error itself says that iMessage needs to be enabled, therefore this troubleshooting step can make you out of the trouble. You can disable your iMessage in 'Settings' and then enable it again. To perform this method, the steps are given below.
Open 'Settings' in your iPhone and scroll for the 'Messages' option.
Tap on it and toggle off the slider just next to 'iMessage' option.
Wait for a while and then re-enable 'iMessage' by toggling it on.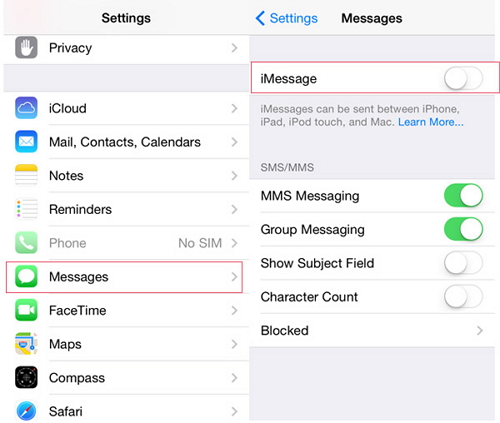 3. Sign Out & Sign In iMessage Account
Reportedly, signing out and signing in your iMessage account can miraculously solve your aforementioned problem. Follow the below mentioned steps carefully in order to fix the issue.
Launch "Settings" of your iPhone XS, iPhone XR or iPhone XS Max, and get into the "Messages" section. Now, you are required to get into the "Send & Receive" tab.
Next, hit on the preferred "Apple" ID of yours which you wish to sign out.
A pop up will appear and hit on the "Sign Out" option.
Reboot your device now and then follow the first step again. Now, tap the "Add Another Email..." option and sign in to the same Apple ID account again.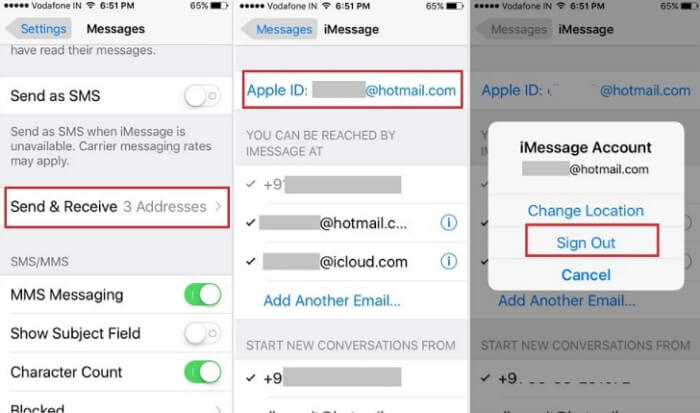 4. Reset Network Settings
Resetting the network settings can be a useful step when "iMessage needs to be enabled" error pops up. However, this method will, as the name suggests, reset your network settings like Wi-Fi settings or VPN settings etc. Here are the steps that need to be followed for the process.
Open 'Settings' and tap on 'General'.
Go to the 'Reset' option and tap 'Reset Network Settings'.
Enter passcode when asked and confirm the decision by hitting on 'Reset Network Settings'.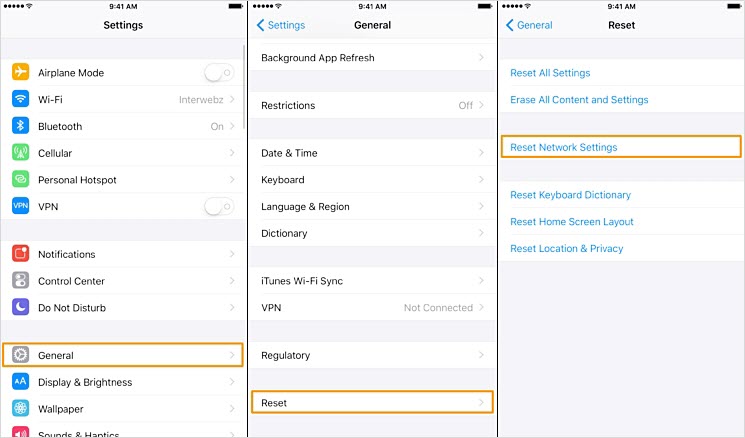 5. Reset All Settings
After resetting the above settings, if unfortunately you are still unable to start conversation again in iMessage, you can go for this method. This will reset your settings to default. The steps are given below.
Go to 'Settings' and tap on 'General'.
Go to 'Reset' followed by 'Reset All Settings'.
On prompt, enter your passcode and then tap again on 'Reset All Settings'.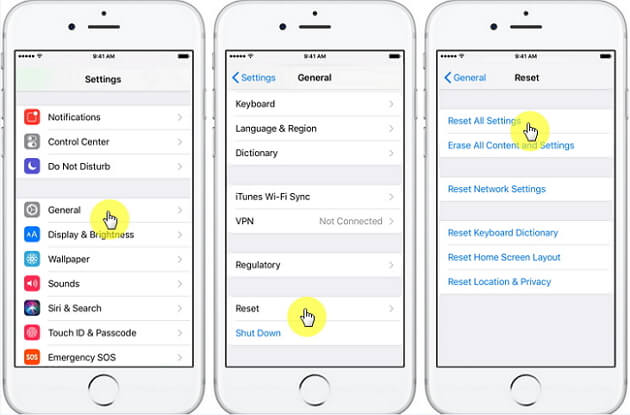 6. Fix iOS Bug without Data Loss
If the above methods doesn't help, there could be a software problem with your iPhone. You can also fix the iOS issue using a third-party tool and the most recommended tool will be iMyFone D-Back. It has the compatibility with all iOS devices and iOS versions. It is basically a data recovery tool which contains a special feature namely "Fix iOS System". This feature is designed to fix the iOS issues and hence it will be the best choice to try when your device is not letting you send message due to the pop-up – "iMessage needs to be enabled to send this message".
Key Features:
A large number of iOS issues can be fixed with the tool effortlessly, such as stuck on black/white screen/recovery mode, iTunes errors, freezing issues, not turning on, and so on.
There are three different modes offered by "Fix iOS System" feature whose work is to fix various iOS issues without any data loss.
The tool supports to recover 20+ types of data. Check more details on the official website.
How to Use iMyFone D-Back to Fix iOS Problem
Step 1 – Start with opening the tool after installing it. Choose 'Fix iOS System'. Make connection between device and PC and then choose "Standard Mode" from the given modes.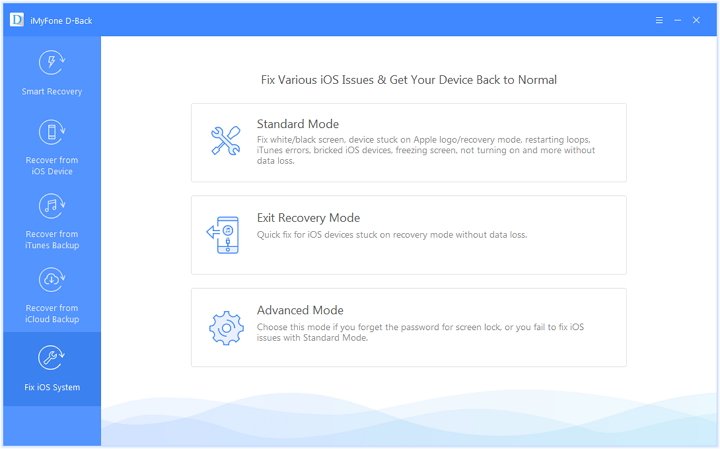 Step 2 – Click on "Start" and then put the device into DFU mode by following the guide on the screen. You can also put your device into Recovery mode.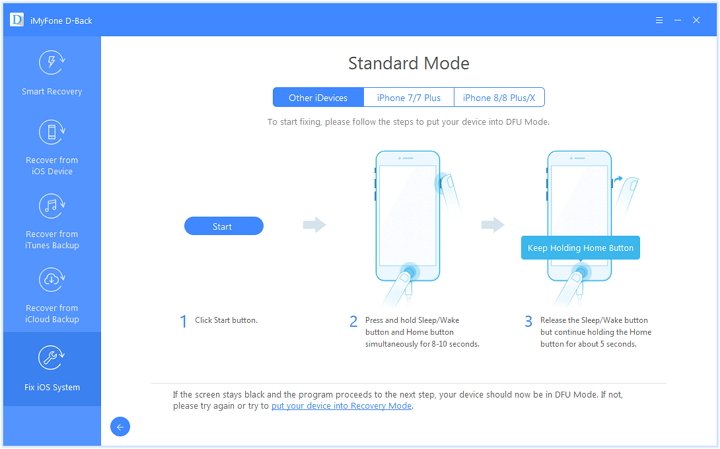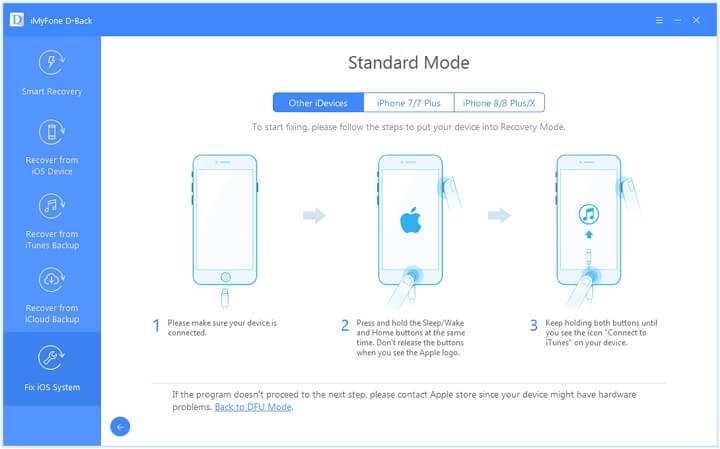 Step 3 – The program will help in downloading the latest firmware by simply detecting the device. You need to click on "Download" for initiating the process.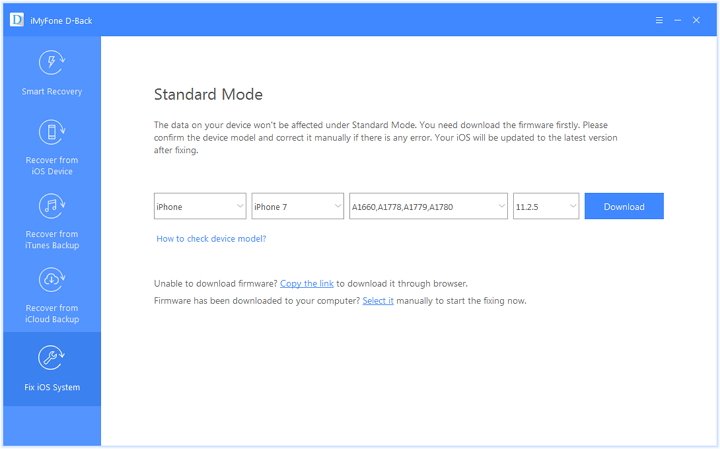 After you get the new firmware, click on "Start to Fix" option and your iOS will start getting fixed in a while.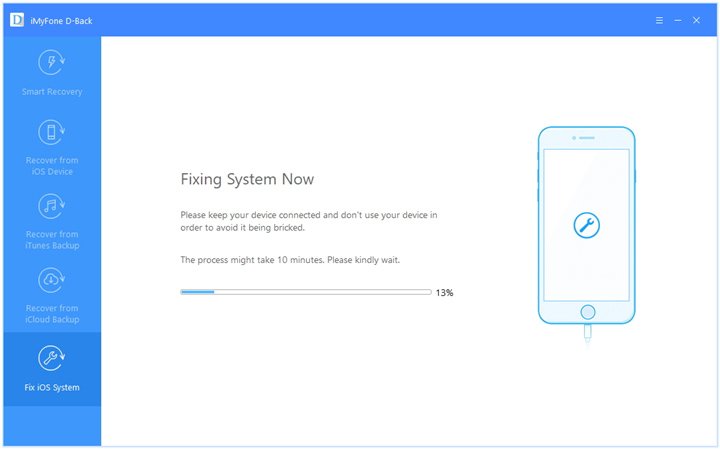 7. Restore iPhone using Recovery Mode with iTunes
Although restoring using iTunes wipes away all the data, it often comes out as the helpful solution in many problems and therefore we suggest you try this method for the iMessage issue too. For more effective result, you need to restore your device with iTunes using the recovery mode. Don't worry if you don't know the steps, we are providing them. Keep reading to know them.
Launch iTunes and plug your device to the PC using a digital cable.
Now, begin to force restart your device depending on the model you use. Press 'Power' and 'Home' button simultaneously until recovery mode screen comes if you use iPhone 6 and below models. For iPhone 7/7 Plus, press 'Volume Down' button instead of 'Home' button and wait for recovery mode screen. iPhone 8/8 Plus/X users need to press 'Volume Up' button release quickly, then press 'Volume Down' button and release quickly. Lastly, hold 'Power' button for seconds until the recovery mode screen gets visible.
Your device will be detected by iTunes and a pop-up window will appear on the PC screen. Choose 'Restore iPhone" and get the process done.

We now hope that you've gotten "iMessage needs to be enabled to send this message" error resolved now.