Most iOS apps like Safari are pretty dependable these days, but when they do keep crashing, you may be bothered and want to fix it right away. If you're having frequent Safari crashes on your iPhone, do not miss this article. We will share with you 10 top solutions to fix iPhone Safari browser that keeps crashing problem.
1. Restart Your iPhone
Sometimes a simple restart will fix any problem your device may be having. Here's how to restart your iPhone.
For iPhone X
Step 1: Press and hold the side or volume button until the slider appears.
Step 2: Drag the slider to turn off the device. Then, hold the Side button again until you see the Apple Logo.
For iPhone 8 or Earlier
Step 1: Press and hold the Top or Side button until the slider appears.
Step 2: Drag the slider to turn off the device and then press and hold the top or side button again until the Apple Logo appears.
2. Clear Safari History & Website Data
Clearing your browsing data may also be a great way to get your Safari browser working correctly again. Here's how to do it.
Step 1: Open the Settings app on your iPhone and then tap on "Safari".
Step 2: Tap on "Clear History and Website Data" and at the bottom of the screen, tap "Clear History and Data".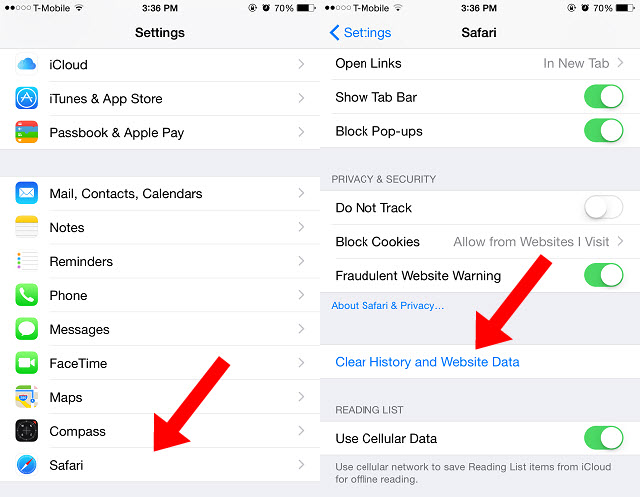 3. Disable iCloud Safari Syncing Option
If the above solutions don't work, the problem might be iCloud sync option. You may use iCloud to sync all your Safari bookmarks with other Apple devices but sometimes it may cause a few problems. Here's how to turn off iCloud syncing.
Step 1: Open the Settings app on your iPhone and tap on your name at the top of the screen (for older versions on iOS, tap iCloud).
Step 2: Tap on iCloud and then turn off the Safari slider.
Step 3: Choose what you want to do with the previously synced data on the pop-up that appears.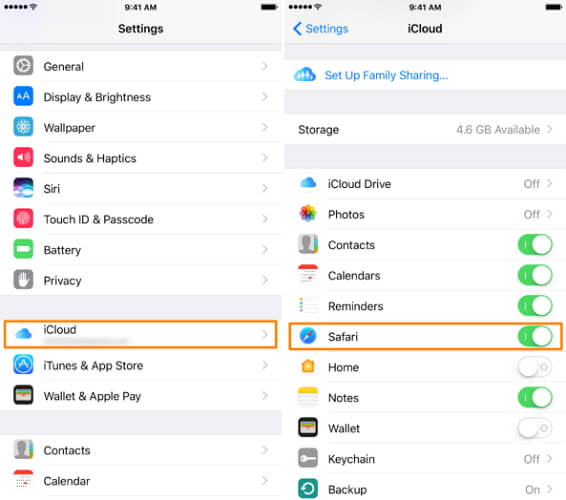 4. Turn Off JavaScript
Sometimes the problem could be JavaScript on the webpage you are visiting. When written incorrectly, JavaScript can cause such kind of problems. If you suspect that it is JavaScript causing this issue, here's how to disable it.
Step 1: Open Settings and tap on Safari.
Step 2: Tap on Advanced and turn off the "JavaScript" option by sliding the slider to off.
Now try visiting the webpage again to see if it still crashes. If it doesn't, the problem was JavaScript. But keep in mind that you will need JavaScript for most modern sites. So turn it back on and don't visit the webpage that crashed or disable it only when you need to visit this particular webpage.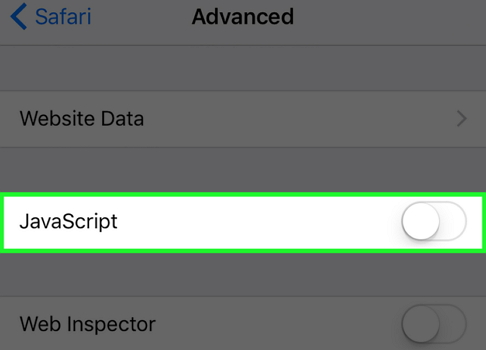 5. Disable AutoFill
Disabling the AutoFill feature on your Safari browser can also help with this problem. To disable AutoFill, follow these simple steps.
Step 1: Open Settings and then tap on Safari.
Step 2: Tap "AutoFill" and then move the slider to "OFF" on Use Contact Info, Names and Passwords, Credit Cards.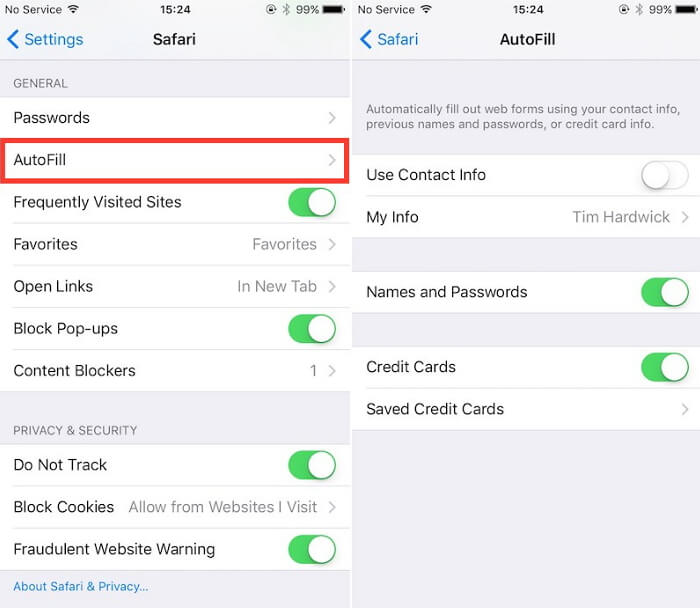 6. Turn off Suggestions
If none of the above works, you can also try to turn off suggestions. Here's how to do that.
Step 1: Open settings and then tap on Safari.
Step 2: Turn off the "Safari Suggestions" option.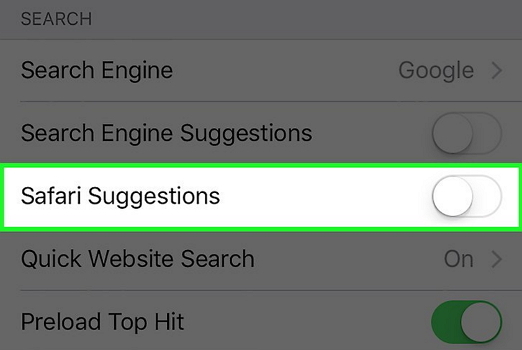 7. Set Up Your Device as New
Setting up your device as a new one will erase all contents and settings and therefore might be an ideal way to get rid of a setting that may be causing the problem without your knowledge. But before you do this, ensure that you have a recent backup of your device on iTunes or iCloud.
Here's how to set up your device as new.
Step 1: Go to Settings > General > Reset > Erase All Contents and Settings.
Step 2: Once the device has been erased, you will see the "Hello Screen." Slide from left to right to select "Set Up as New iPhone.
Step 3: Tap "Next" and then follow the instructions to set-up the device.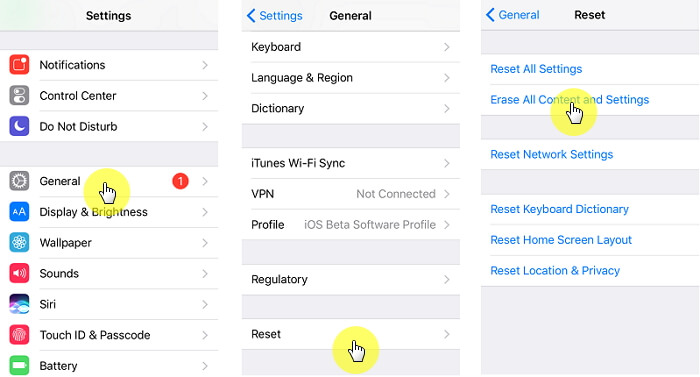 8. Find An Alternative to Safari
If you are still experiencing problems, you may want to find another browser to use. There are so many reliable browsers you can choose from, for example Google Chrome and Dolphin, which are free for you.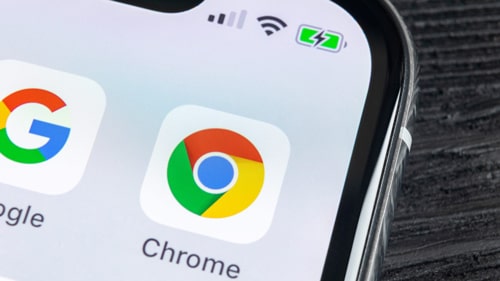 9. Fix iPhone Safari Keeps Crashing Problem with a Third-Party Tool
Reason why Safari keeps crashing might also due to the software problem. If you have tried all above methods and your Safari still keeps crashing, use a third-party tool to fix the iOS problem of your iPhone. As an iOS system reovery tool, iMyFone Fixppo offers you the best chance not just to recover lost data on your device but also fix software issues you may have with your iPhone. The following are some of its features.
It offers 3 different modes to help fixing the iOS issues, with higher success rate than iTunes.
Supports not only iPhone, but also iPad, iPod touch and even Apple TV.
It has been recommended by Makeuseof.com and Cultofmac.com.

Steps to Use Fixppo to Fix Your Device
Note: Before fix this problem, please remember to backup your iPhone data to computer to prevent data loss.
Step 1: Install Fixppo on your computer and the click on "Standard Mode" on the main window.
Step 2: The program will prompt you to put the device in Recovery mode or DFU mode. Follow the on-screen instructions to do that.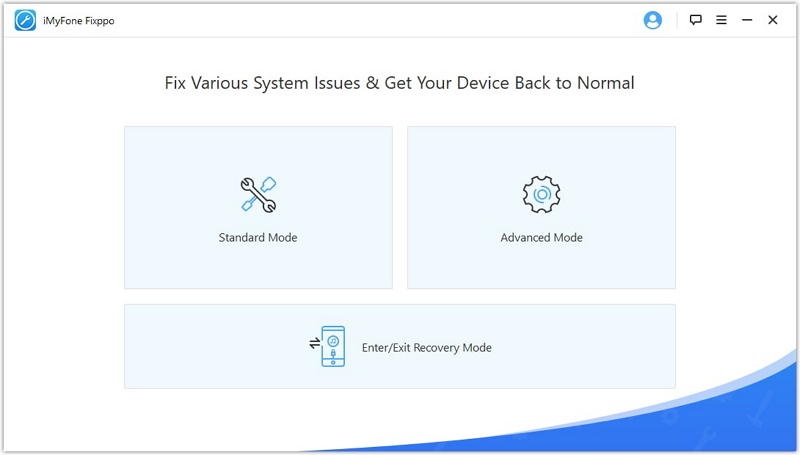 Step 3: Once the device is in recovery mode, download the firmware for the device. The program already detects the correct firmware. Simply click "Download" and wait for the process to complete.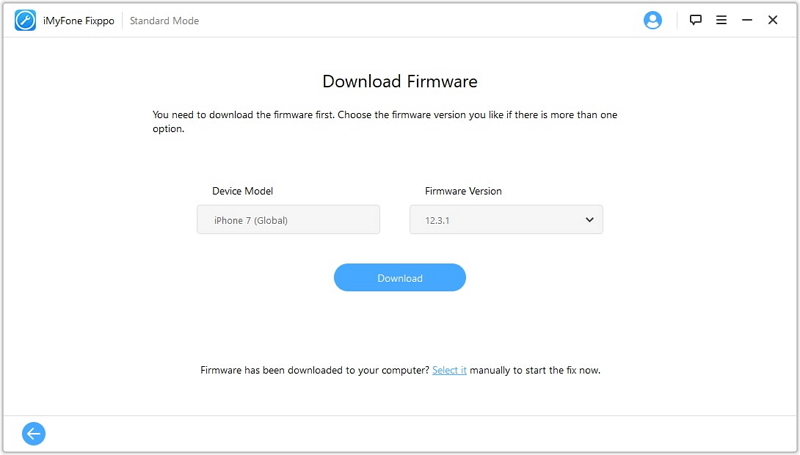 Step 4: Once the firmware has been installed, the program will proceed to fix the device and it should restart in normal mode.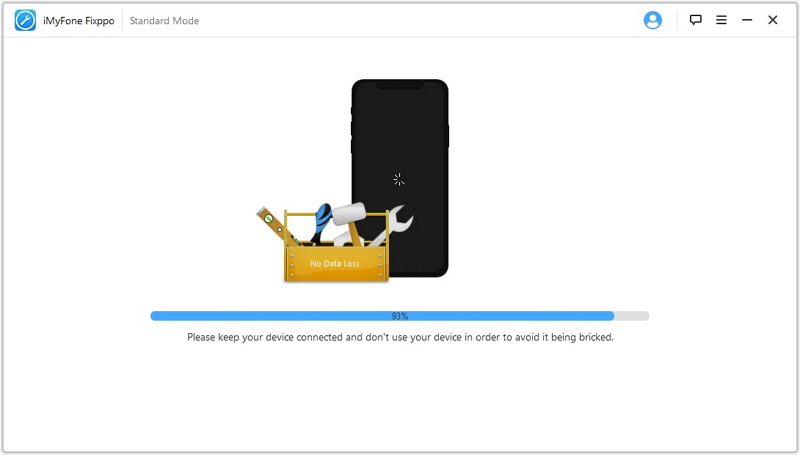 10. Contact Apple
If you try all the above solutions and Safari is still crashing, the last option is to contact Apple support for more assistance. Make an appointment with Apple Technical Support and bring your device in and they might be able to help.