According to Dave Berry, "The internet is the most important single development in the history of human communication since the invention of call waiting." That is why we now have about 1.2 billion websites on the internet, even though only around 200 million sites are active at the time of writing.
Now, being able to control the website or web page you are searching for on the internet is essential. As an Apple product owner, your default browser is often Safari. The app comes preinstalled for iPhones, iPods, Apple Watches, and so on. But it seems that users are experiencing some discomforts while using the popular web browser.
One of the irregularities commonly reported by users of the web browser is called Safari suggestion. The safari suggestion feature displays recent web pages under the search bar. Like the first one, another anomaly is the word suggestion made based on the webpage you are viewing.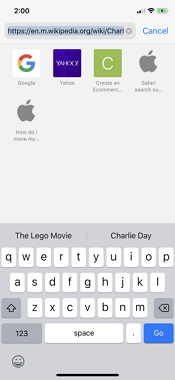 These random words are often shown above the keyboard, and they are usually chosen at random. Similar to the word suggestion is the webpage suggestion. While Apple may consider this very helpful for giving its users a better experience, many Apple device owners consider it very disturbing.
This post shows how to prevent getting suggested search items above your keyboard when trying to type in the address bar.
How to Turn Off Safari Suggestions on iPhone and iPad
Many users are not familiar with the procedure of turning off Safari Suggestions, but it is a simple one.
On your iPhone or iPad, navigate to the Settings app.
Select Safari among the available Settings options.
Turn off Safari Suggestions and Search Engine Suggestions.
In addition to these steps, you should clear your Safari browser history and website data.
While on the Settings app of your iPhone or iPad, select Safari.
Scroll down the list to pick Clear History and Website Data.
Also, make Sure Screen Time is off on your iPhone.
How to Disable Safari Suggestions on Mac
If you are having the same challenge on your Mac engine, here is how to turn off Safari Suggestion:
Open Safari on your Mac and choose Preferences.
From the available Preferences, options select Search.
Make sure that the checkbox next to Include Safari Suggestions is not ticked.
You'll get search engine suggestions from the one you chosed, but not from Safari. And to clear your Safari browser history and website data for your Mac engine, follow these steps:
Open your Safari web browser.
Select the History menu.
At the bottom of the menu, select Clear History.

You will then see a dialog box that gives you a duration of how much history and data you want to clear. Some of the options are the last hour, today, today, and yesterday, or all history.
Select the duration you want clearing, then tap on Clear History.
Get Rid of Correlative Suggestions in Safari on iPhone and iPad
Some of the most visited websites and your most likely Safari Suggestions are Amazon, Facebook, Wikipedia, YouTube, etc. Safari Suggestions are configured using these and your visited websites. Apart from that Safari Suggestions, there are similar complaints made about Safari Suggestions that may be helpful to you.
1. Keyboard Prediction
Keyboard prediction or Predictive text is the feature that gives you different choices of words and phrases as you type. These suggestions are likely the ones you will type next, and they are based on your previous conversations, writing style, and even the websites you have visited using Safari.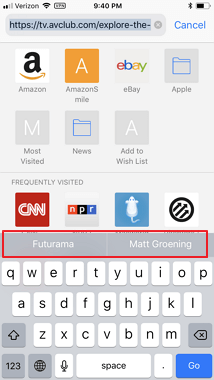 If you find this feature dissatisfactory, you can disable it. Here is how to turn off Safari suggestions above keyboards or predictive text:
Open your device Settings.
Explore the General settings option by clicking on it.
Pick Keyboard from the next set of options.
Now, toggle Predictive text off.
2. Siri Suggestions in Safari
Siri has a feature that analyzes the use of your device to provide you with personalized system customization. Some of the details analyzed on your device are browsing history, notifications, emails, messages, contacts, images, and so on.
With the information gotten from your device, Siri makes personalized suggestions for you in Safari, calendar, Apple services, searches, and other third-party apps.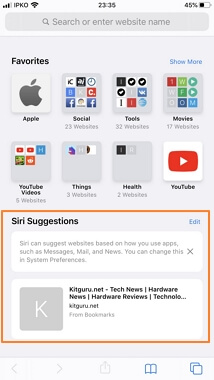 However, Apple allows you to exercise your choice and control over the services that Siri provides. (Settings > Siri & Search > turn off Suggestions in Search)
3. Safari Location Suggestions
A lot of apps on your iPhone make use of your location to suggest personalized activities for you. This feature is what allows you to access local listings during a search on your Apple product. But you can turn off this service. Here is how to disable it on your iPhone:
Go to the Settings app on your iPhone or iPad and navigate to Privacy > Location Services.
Form the bottom that will be displayed by your iPhone select Location Services.
These steps will load a list that includes Location-Based Suggestions. Uncheck this option.
Bonus Tip: Fix System Bugs If Safari Suggestions Persists on iPhone
If your Apple gadget continues to display disturbing Safari Suggestions, then it is only right to check its software for any bug. And the right tool to use would be iMyFone Fixppo. It is a third-party application that helps you to handle any iOS or iPadOS issues.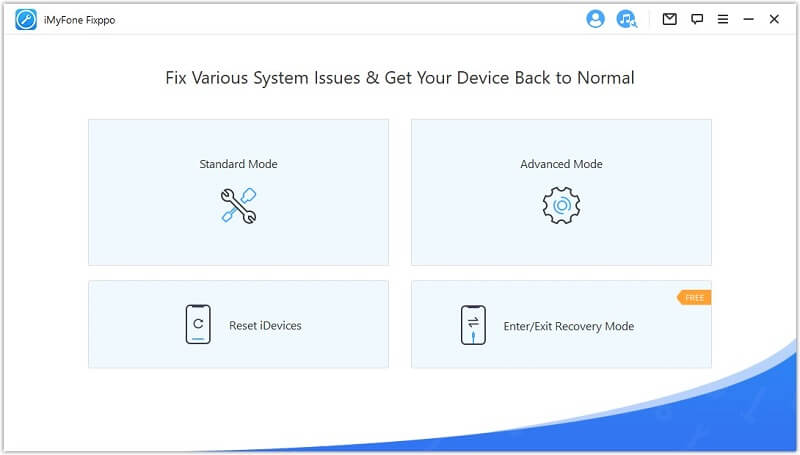 Conclusion
Knowing how to turn off safari suggestions on iPhone and other Apple gadgets is essential for convenient use of Apple products. Apart from the methods mentioned above, another way to turn off safari suggestions is to use private browsing.
After turning off Safari Suggestions and Search Engine Suggestions in Safari Preferences, clear history, and website data. Many users acknowledged that the suggestions were gone. You could as well use an incognito window or another web browser other than Safari.