Find My Friends is an excellent app developed by Apple because of increased demand for location tracking app recently. With Find My Friends, you can easily locate your friends and family members on your iPhone and other Apple devices.
However, while using this app, many users have experienced find my friends location not available error. If you are experiencing the same issue, view this guide carefully. You will find various solutions using which you can easily fix this issue.
Q. Why Does the Find My Friends App Keep Saying "Location Not Available"?
Before seeing the solutions, we will see the reasons for find my friends location not available error. There are various reasons why you are not able to see your friends' location.
The date on your friend's device might be wrong.
The device might be switched off or not connected to cellular data or Wi-Fi.
The "Location Services" in your friend's iPhone might be off.
The device is in a region or a country, where Find My Friends feature is not available.
"Hide My Location" is turned on in "Find My Friends" app of your friend's device.
While the reason for this error can be anything from the above, you can check out the solutions given in this guide to fix find my friends location not available error.
Part 1. Best 4 Solutions to Fix Find My Friends Location Not Available
In this part, we will show you the best 4 solutions to solve this issue and the success rate of repairing is higher than that of the methods in the next part. Find more details now and choose the one you prefer
1.1. Fix Find My Friends Location Not Available without Data Loss
If you are facing the problem of Find My Friends Location not updating often, you can use an advanced tool for fixing it.
One of the most advanced software, iMyFone Fixppo is the perfect tool for fixing many types of issues in iOS devices. It is developed using the latest technology and can easily fix the software-related errors in iPhone. Using the standard mode of Fixppo for fixing this issue is easy and there is no data loss with it. It has also been trusted by a lot of media sites around the world.
Step 1.Open iMyFone Fixppo on the computer and click Standard Mode. Now connect your device to the computer and click Next. The software will take you to the next step when your device gets detected.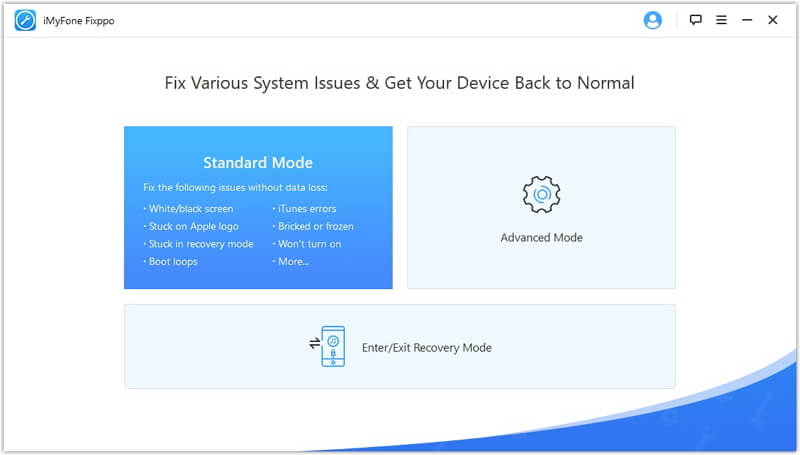 Step 2.Else put your device in DFU or Recovery Mode.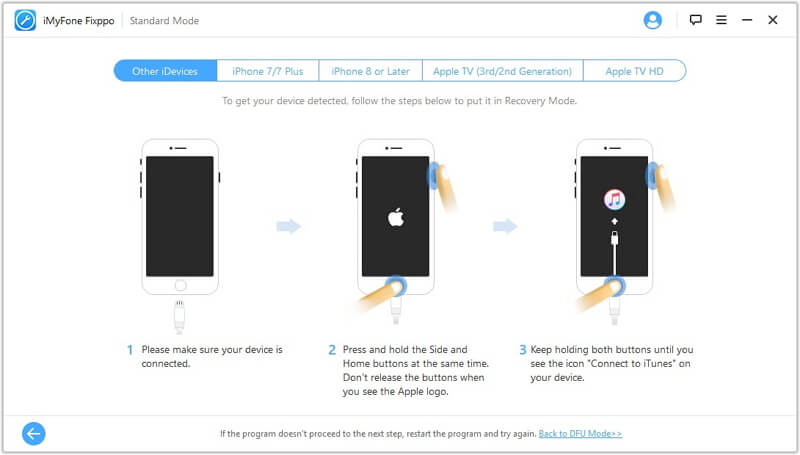 Step 3.Once the device enters the DFU or Recovery mode, you have to download the iOS firmware. The Fixppo will detect your device and display many versions of firmware. Choose the one and click "Download". Do not worry about its compatibility because it supports all iOS versions from iOS 9.0 to the latest iOS 14.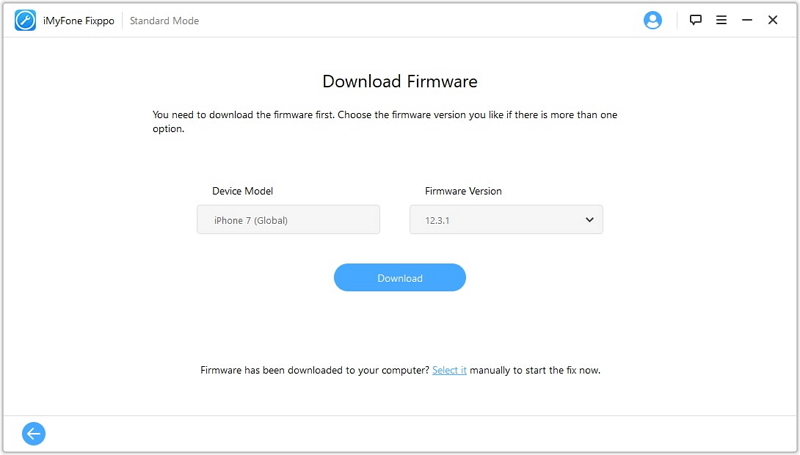 Step 4.Click "Start to Fix" to verify the firmware after it gets downloaded. The software will start the process of fixing the iOS issues automatically. After the device restarts, check if find my friends location not available issue gets resolved.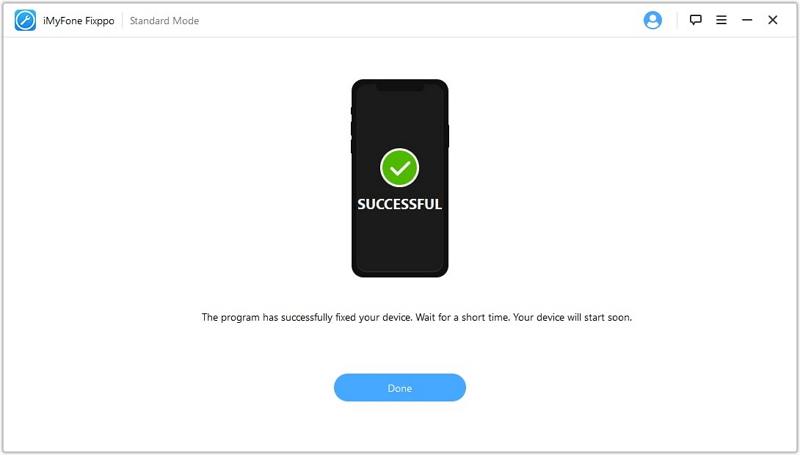 Note: If the standard mode does not work, click advanced mode on your computer.
iMyFone Fixppo is a powerful tool and it gains a lot of good feedback from users. Do not hesitate to have a try.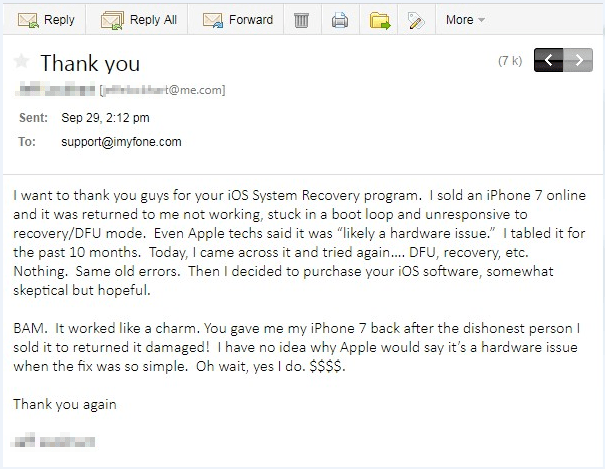 1.2. Quit Find My Friends App and Open It again
This is the simplest method to fix this error.
Step 1: Close Find My Friends app on your iPhone.
Step 2: Clear the cache memory and open the app again.
1.3. Restart Your iPhone
Many programs may run in the background of your device. When you shut down your device, all the running programs will start afresh which can fix various common issues.
Step 1: Press and hold the Power button until the slider appears on your screen. For iPhone X and later, press and hold the Power button and any of the volume button to power off the device.
Step 2: Slide the icon and wait for the device to shut down.
Step 3: Now turn on your iPhone and check if the issue is resolved.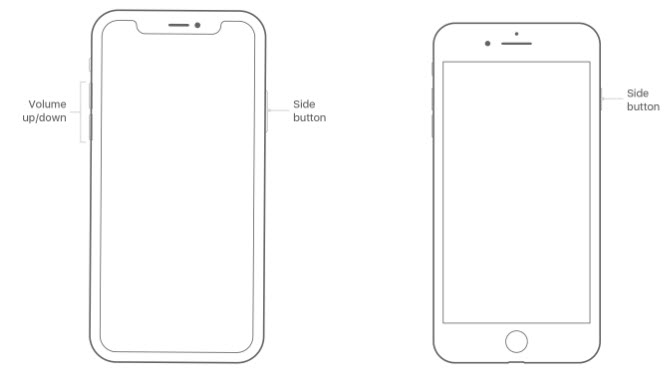 1.4. Correct the Date on your Friend's Device
Ask your friend to correct the date on his/ her device.
Step 1: Go to Settings -> General -> Date & Time.
Step 2: Check your Time Zone and correct it.
Step 3: To be on the safer side, toggle on the "Set Automatically" option.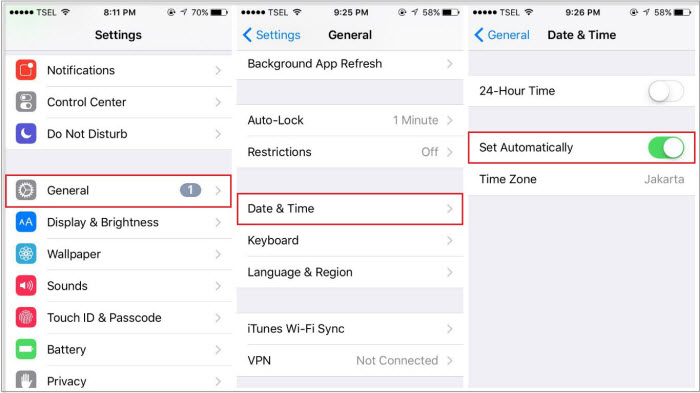 Part 2. 5 Simple Checks to Fix Find My Friends Location Not Available
If you want some common ways to fix this issue, you can try the following 5 ways. Please note that the success rate of fixing is relatively low.
2.1. Check the Internet
Check if the iPhone is connected to the internet.
Step 1: Open Settings -> Mobile Data/ Wi-Fi. Toggle it on if it is off.
Step 2: Make sure your device is within the Wi-Fi range.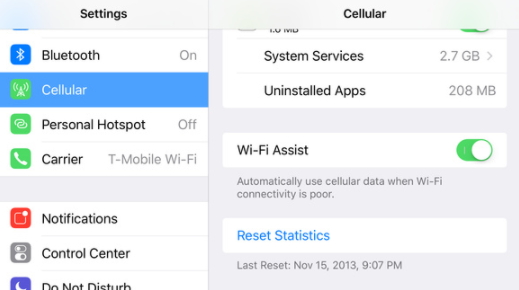 2.2. Check Whether Your Friend Turned on Hide My Location
You can also check whether your friend turned on Hide My Location in the app.
Step 1: Open Find Friends app and tap on your picture at the bottom.
Step 2: Toggle on "Share My Location" to fix this issue.

2.3. Check Whether Your Friend Turned off Location Services
On the device being located, you should also need to check if the location service is turned on.
Open Settings -> Privacy -> Location Services -> Find Friends.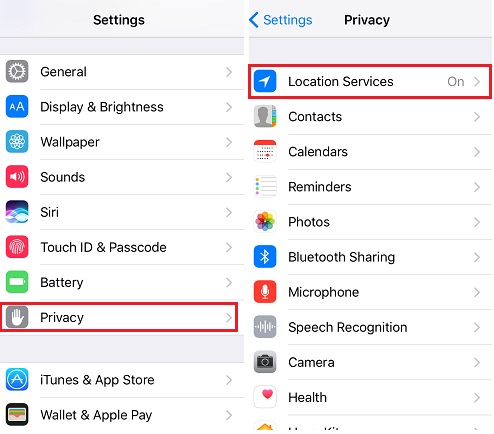 2.4. Check Whether Your Friend isn't Signed into Find My Friends
You friend needs to sign in to the app for sharing the location with you. Open Find Friends app and check if the device is signed in.
2.5. Check Whether the Device in a feature-supported Country/ Region
Apple doesn't provide this feature in all the countries because of local laws or technical limitations. So, you need to confirm that the device is being used in a region where this feature is available.
Tip. What if Losing Data after Fixing this Issue?
If the above methods have worked and the find my friends location not available issue gets fixed, you must check whether the iPhone data is safe. In case, the data gets deleted from the device, you can use the data recovery tool for recovering the lost data.
iMyFone has another advanced product for iOS users that can be used for recovering the lost data of iPhone - iMyFone D-Back. It is compatible with all the iPhone models and supports all iOS versions.
Step 1. Open D-Back on your computer. Click on "Recover from iOS Device" and click "Start". Step 1. Connect your iPhone to the computer. The D-Back software will automatically detect your device. Click "Next".
Step 2. Various file types will be displayed. Choose the ones you need to recover and click "Scan".
Step 3. All recoverable contents will be displayed. Select all the files you need to recover and click "Recover". Create a new folder or choose the existing one to store the files. All the lost contents will be recovered when the process is completed.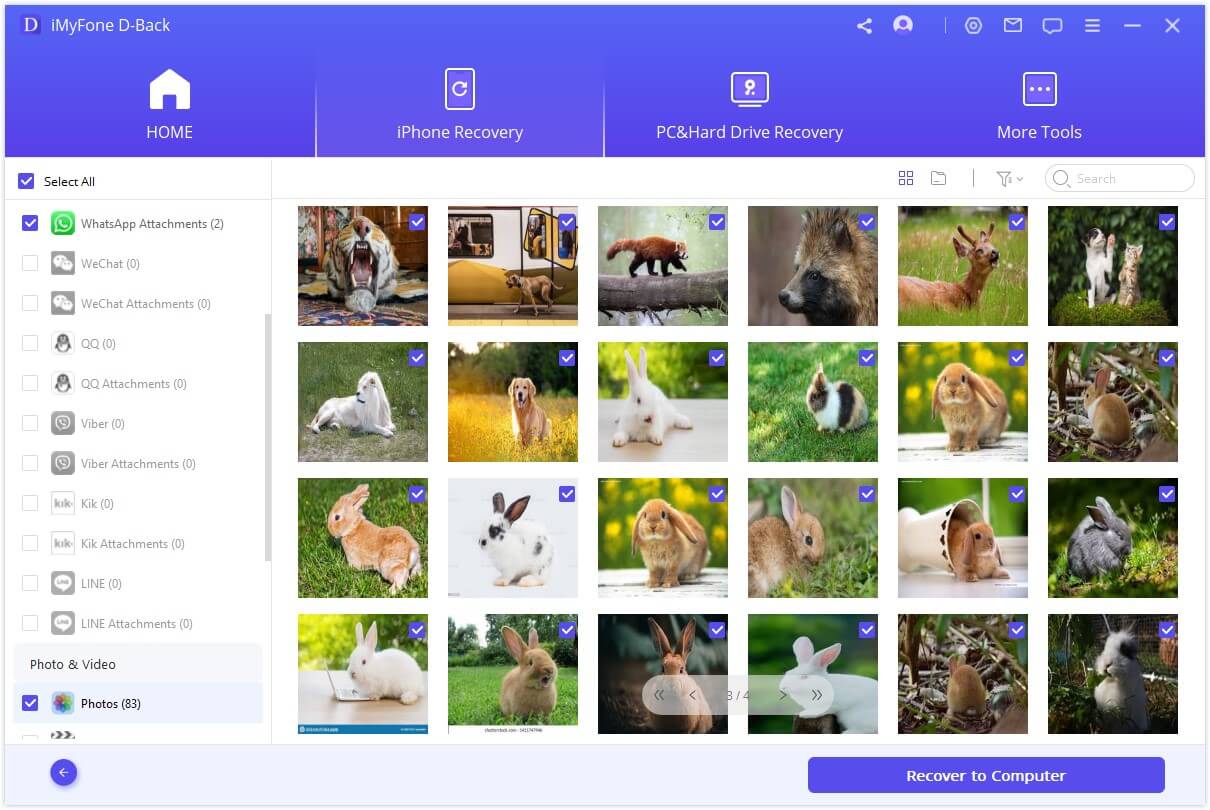 Conclusion
In this guide, you can find many methods which can fix find my friends location not available issue on your iPhone. Check all the methods and choose the one you trust. If you think we have missed something or you have better methods, just comment below.